"What to eat in Mai Chau" is a question that many tourists ask before their trip. If you are also unsure of what to eat when traveling to Mai Chau, do not miss these 10 super delicious Mai Chau dishes below!
Stir-fried Wild Bee Pupae with Sour Bamboo Shoots (Nhộng Ong Rừng Xào Măng Chua)
One of Mai Chau's popular specialties is stir-fried forest bee pupae with sour bamboo shoots. Both ingredients, bee pupae and bamboo shoots, are unique to the beautiful Mai Chau valley, and when combined, they create a distinct and impressive flavor that is sure to leave diners satisfied.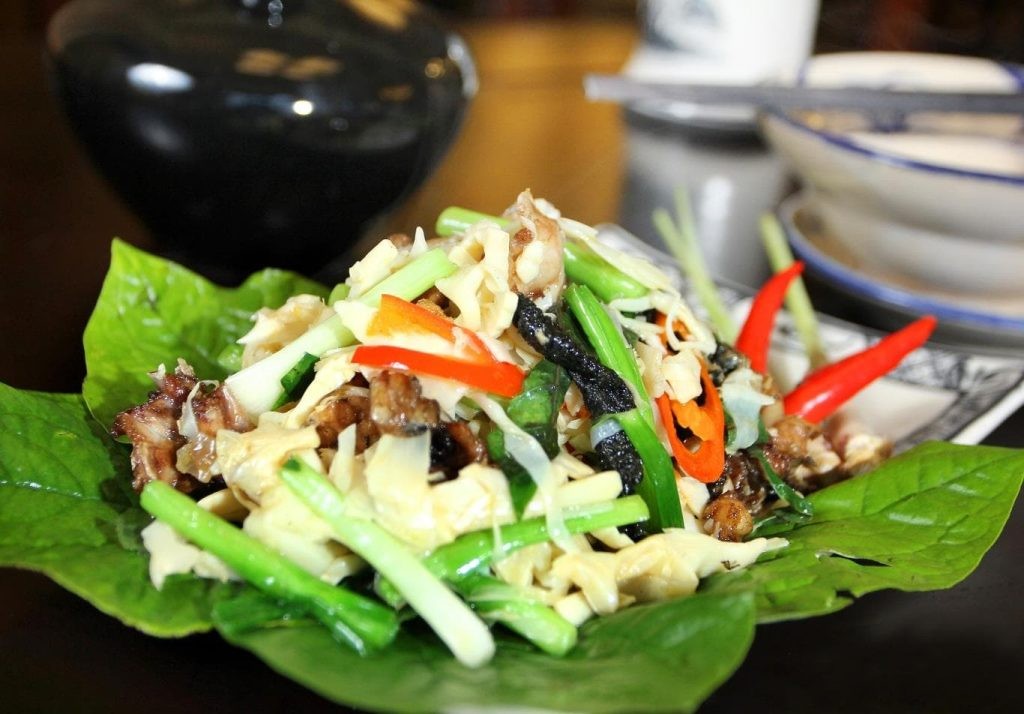 Tourists can try this delightful dish during the summer season, which is when bees reproduce. With simple preparation, diners can savor the rich flavor of the pupae, the sourness of the bamboo shoots, and a hint of spiciness from chili. Aside from its delicious taste, this dish is also beneficial for health, promoting smooth and youthful skin. So, why not try this unique dish and enjoy a savory and healthy meal during your stay in Mai Chau?
Mountain Snails (Ốc Núi)
Mountain snails are a popular dish among the Thai ethnic people in Mai Chau. These snails only eat certain types of grass, resulting in tender and delicious meat that is also healthy to eat. Mountain snails can be prepared in many different ways, but the most renowned dish is steamed snails with lemongrass and chili. Tourists can try this delicacy at local restaurants or homestays when visiting Mai Chau.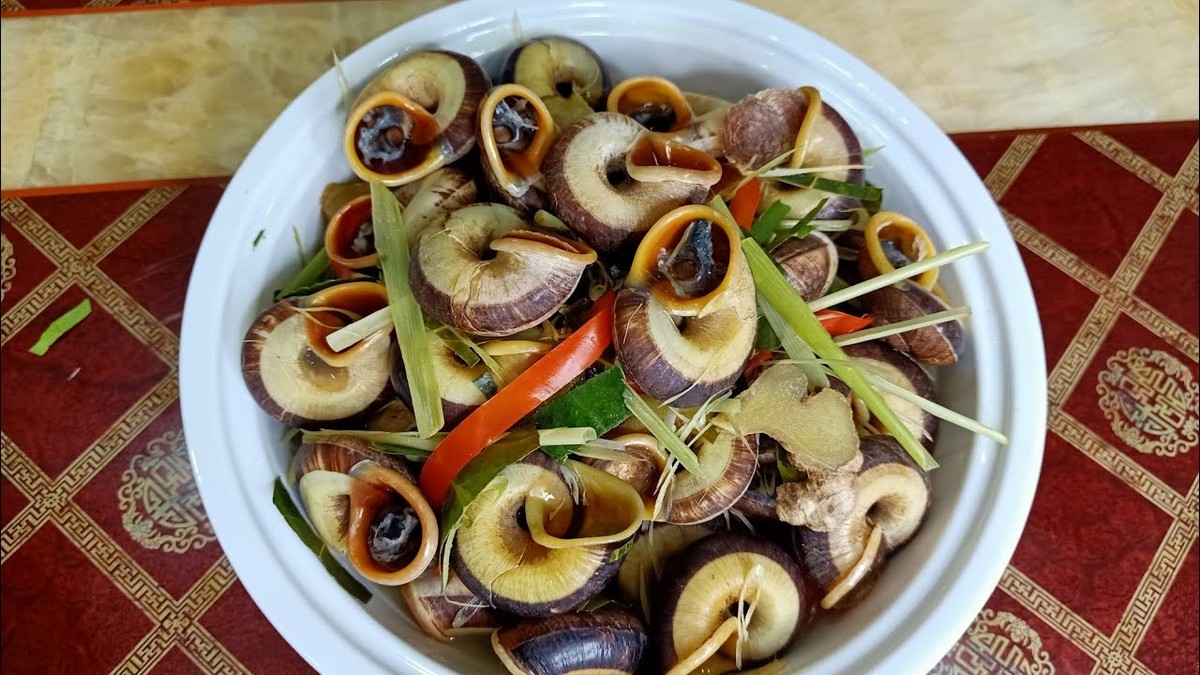 Pa Pinh Top Grilled Stream Fish (Cá Nướng Pa Pỉnh Tộp)
From its name, tourists can easily identify that this is a traditional dish of the Thai ethnic group. This dish is gaining popularity among tourists and has become a specialty of Mai Chau, attracting visitors from all over. The stream fish is grilled to perfection after being marinated with just the right amount of spices. The addition of prickly ash and cardamom makes it even more aromatic and appealing.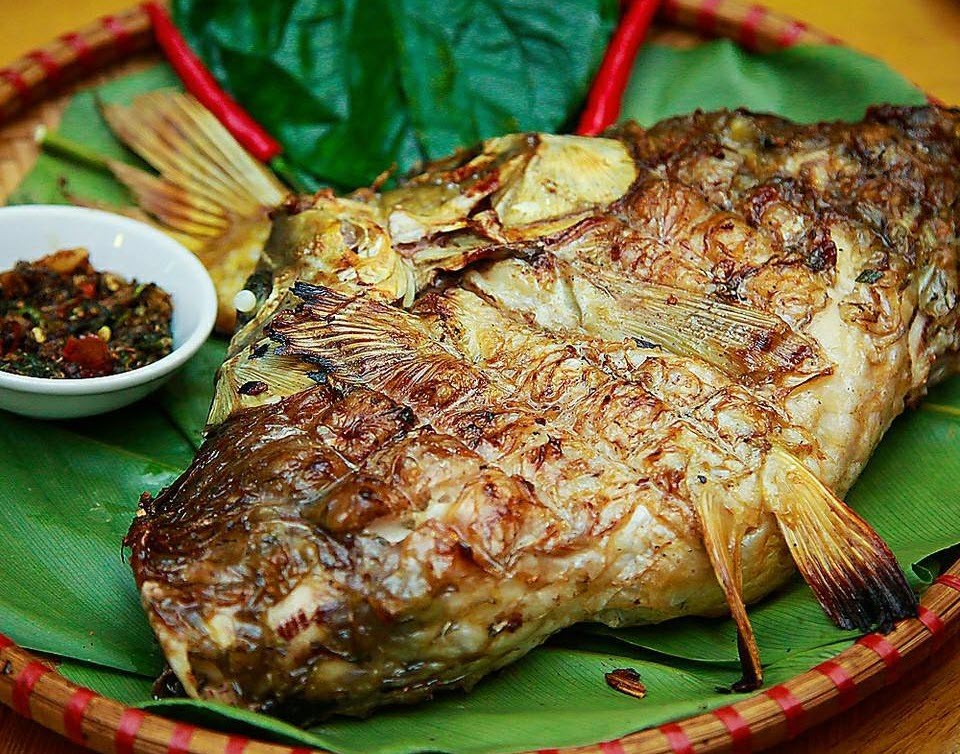 "Armpit Pig" Roasted on a Spit (Lợn Cắp Nách Nướng)
The White Thai people refer to suckling pig as 'armpit pig' because their breed of black pig is so small that it can be carried under the armpit. In Vietnam, suckling pig is highly regarded for its tender meat, low fat content, and crispy, thin skin. You can try making a low-fat, crispy skin Mai Chau roasted pig using this recipe, which is based on a breed of pig so small that it can be tucked under the arm.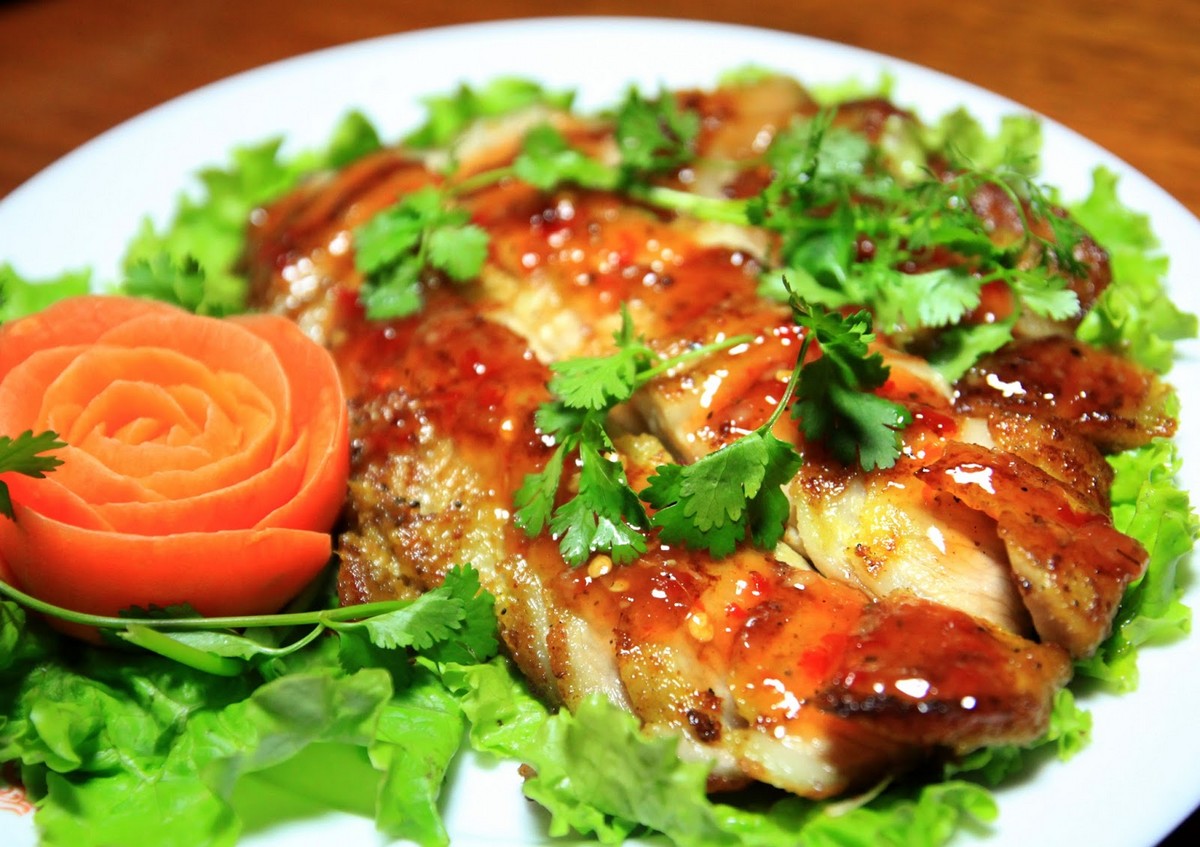 Buffalo Meat with Creeping Smartweed Leaves (Trâu Nấu Lá Lồm)
Buffalo Meat with Creeping Smartweed Leaves (Trâu Nấu Lá Lồm) is a one-of-a-kind cuisine in Mai Chau that travelers would love to taste immediately. To bring out the taste of creeping smartweed leaves in the buffalo meat dish, the locals rinse and cut the meat into small pieces, then simmer it with creeping smartweed leaves and small fragments of rice grains.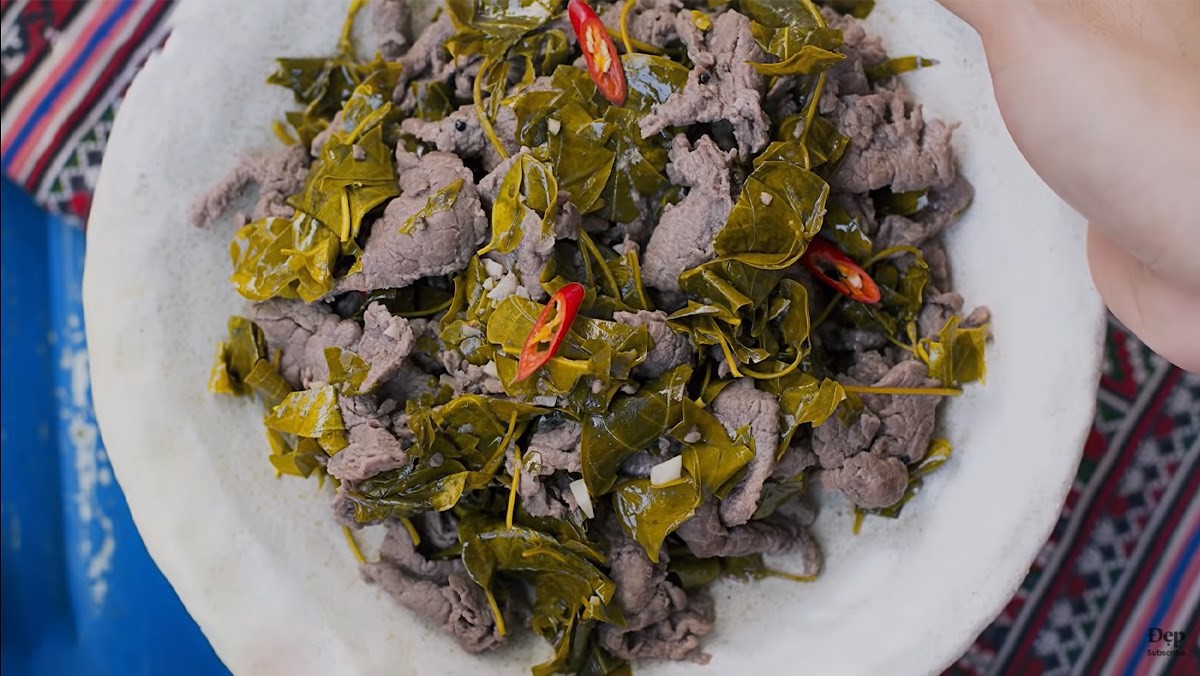 After a while, the buffalo meat is cooked and has a sour taste from this special leaf, resulting in an incredibly delicious and appealing dish. The dish's highlight is that the buffalo meat is not overcooked and retains its tenderness. This is a must-try dish for tourists who visit Mai Chau – Hoa Binh at any time.
Rice in Bamboo Tube (Cơm lam bản Lác)
Rice in Bamboo Tube is the most famous delicacy of Lac village in Mai Chau, which enchants locals and foreigners alike. What makes this dish so alluring? Firstly, it has a delicious aroma of rice and bamboo that will tantalize your senses. Secondly, it is conveniently small in size and easy to transport. Additionally, it is reasonably priced and can be paired with various dishes such as grilled or braised meat, or simply eaten with toasted sesame and peanut salt. The dish's mouth-watering and delicious taste makes it a must-try for all visitors to Mai Chau.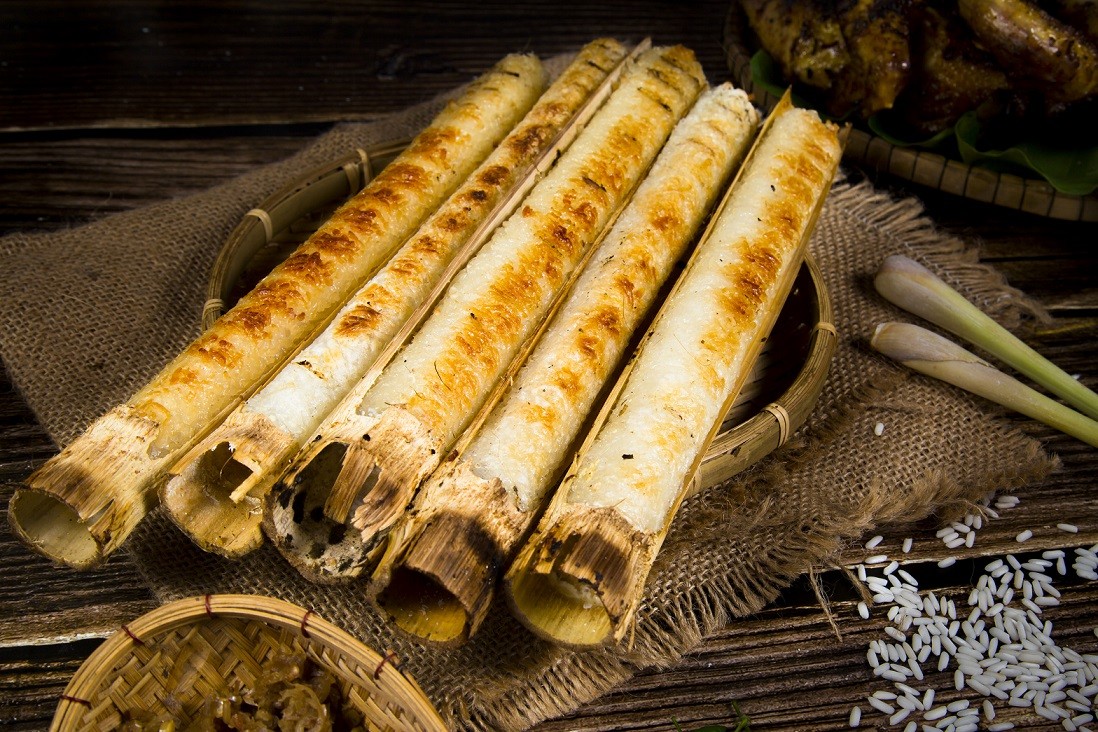 Grilled Meat Roll In Pomelo Leaf (Chả Cuốn Lá Bưởi)
When it comes to delectable and distinct cuisine, the stunning Mai Chau Valley offers numerous options, with the Grilled Meat Roll in Pomelo Leaf being the most noteworthy. This exceptional and aromatic dish is hard to resist for tourists. The pork belly slices are thinly cut, seasoned, and then wrapped in pomelo leaves before being grilled over charcoal, resulting in a dish that is not only visually appealing but also scrumptious.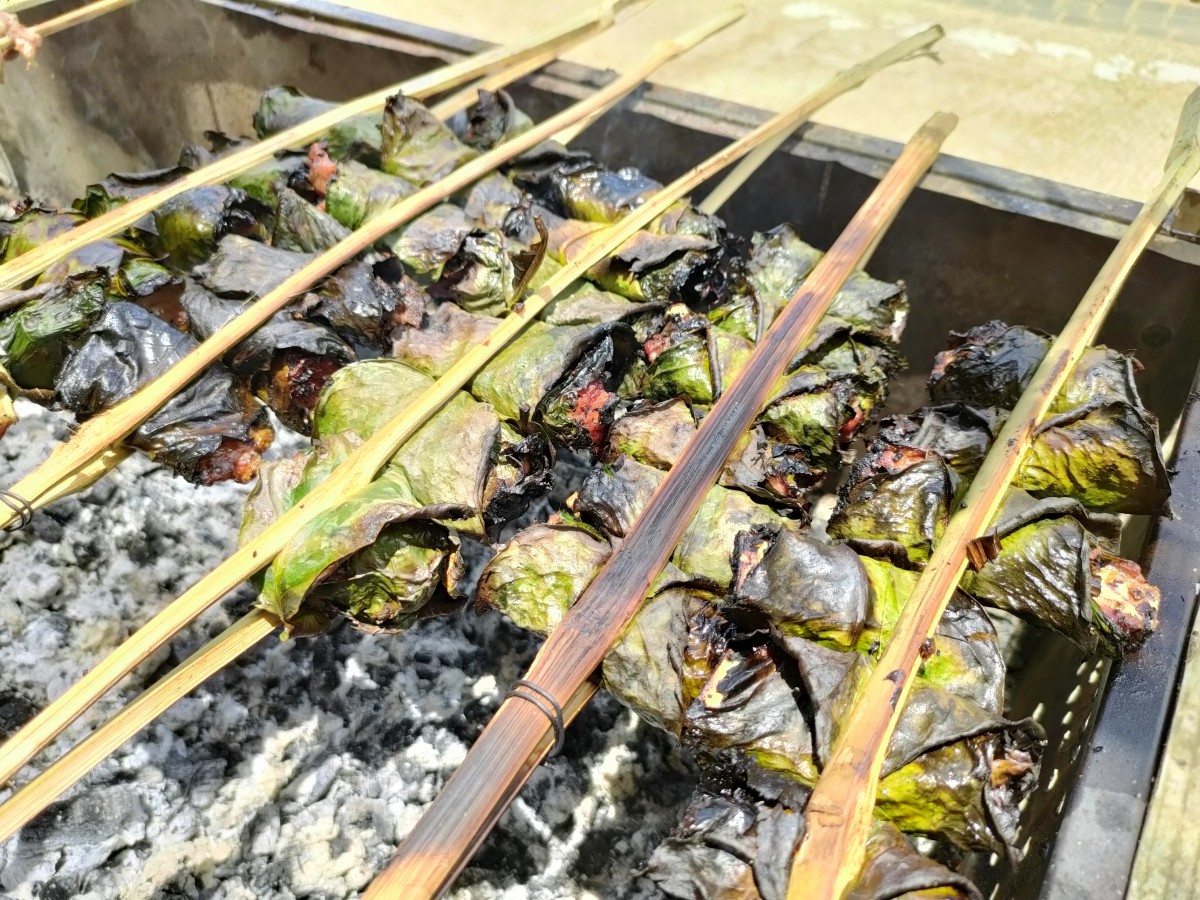 Mai Chau Sticky Rice (Xôi nếp nương Mai Châu)
Mai Chau Sticky Rice is one of the most visually appealing dishes in Mai Chau, and it is also the most well-known and popular local specialty. What sets it apart from sticky rice dishes in other regions is the large and glossy grains. When cooked, the dish is incredibly soft and fragrant, and doesn't stick to your hands. The Thai ethnic people add various vegetables and fruits to create natural colors for their rice dishes, making them tempting and appealing to anyone who sees them.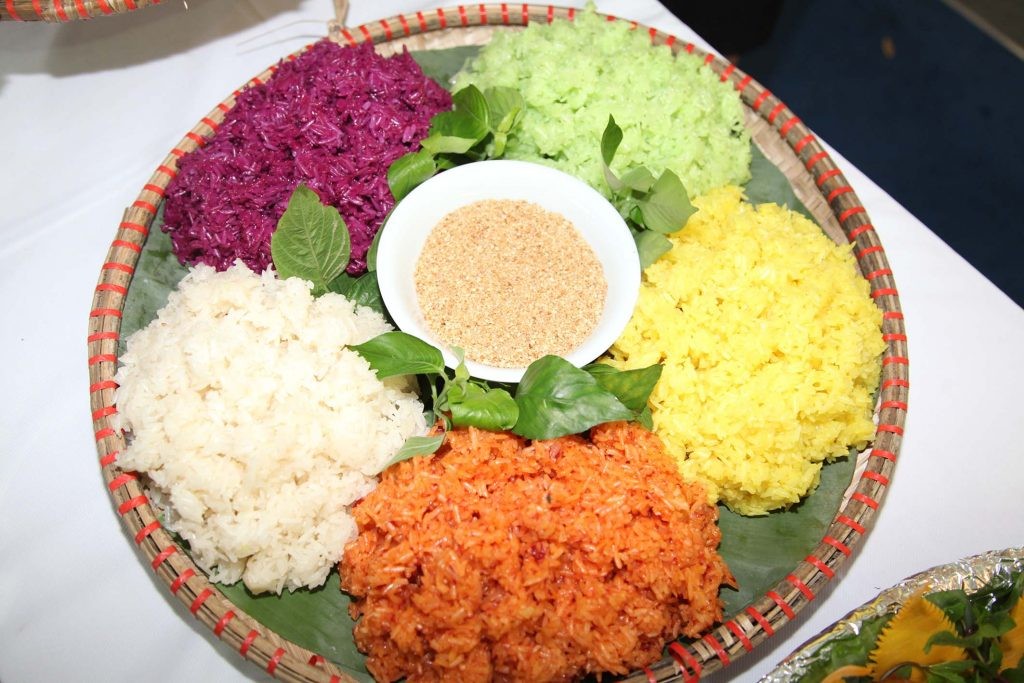 Sour Marinated Meat (Thịt Muối Chua)
Sour Marinated Meat is a must-try specialty in Mai Chau that many tourists love to take home as a gift. The dish is prepared in a unique way, resulting in a pleasant sour taste mixed with the aroma of rice. It's often served with special types of fresh green leaves, creating a unique flavor that features the mountainous region of Mai Chau. Give it a try when you visit Mai Chau – you won't regret it!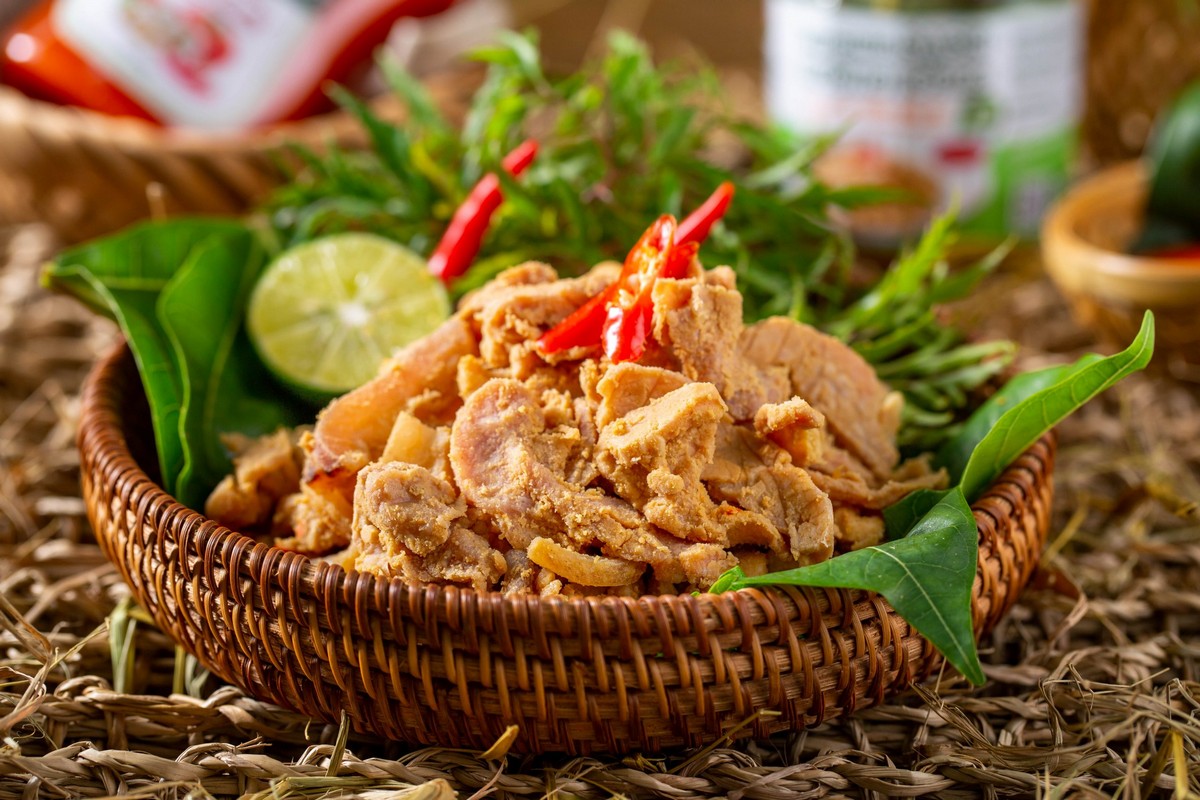 Mai Ha Rice Wine (Rượu Mai Hạ)
Mai Ha rice wine is an exceptional specialty of Mai Chau, known for its unique and captivating flavor that never fails to impress. This flavor has been described as a harmonious blend of sweetness from honey on a rocky cliff, sourness from bamboo shoots, spiciness of jealousy, and bitterness of forbidden love by a talented poet.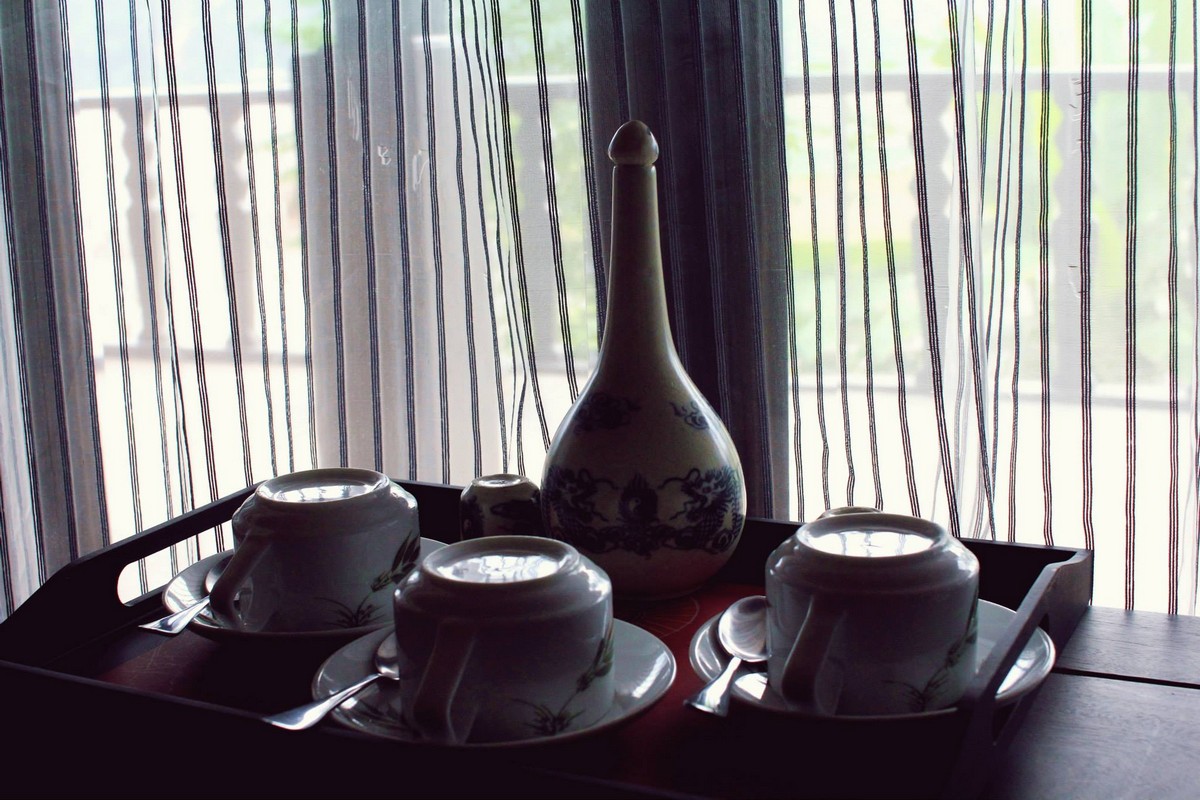 Simply hearing about it evokes the unique taste of Mai Ha rice wine. Visitors can indulge in and purchase this Mai Chau specialty as a gift by visiting Chieng Ha village in Mai Ha commune, Mai Chau district, which is the perfect place to experience the authentic essence of this delicacy.
---
Mai Chau – Hoa Binh offers a range of other fascinating local specialties as well. Nevertheless, with the top 10 delicious specialties in Mai Chau suggested above, we hope that tourists will have more options to choose the dishes that suit them best and purchase numerous appealing specialties as gifts for their loved ones and friends.
---
Tours related to Mai Chau