Thailand – A charming country for travelers
Thailand, a combination of ancientness and modernness, naturalness and urbanity, is considered the top worth-visiting country in South East Asia for many reasons.
Home to Buddhist temples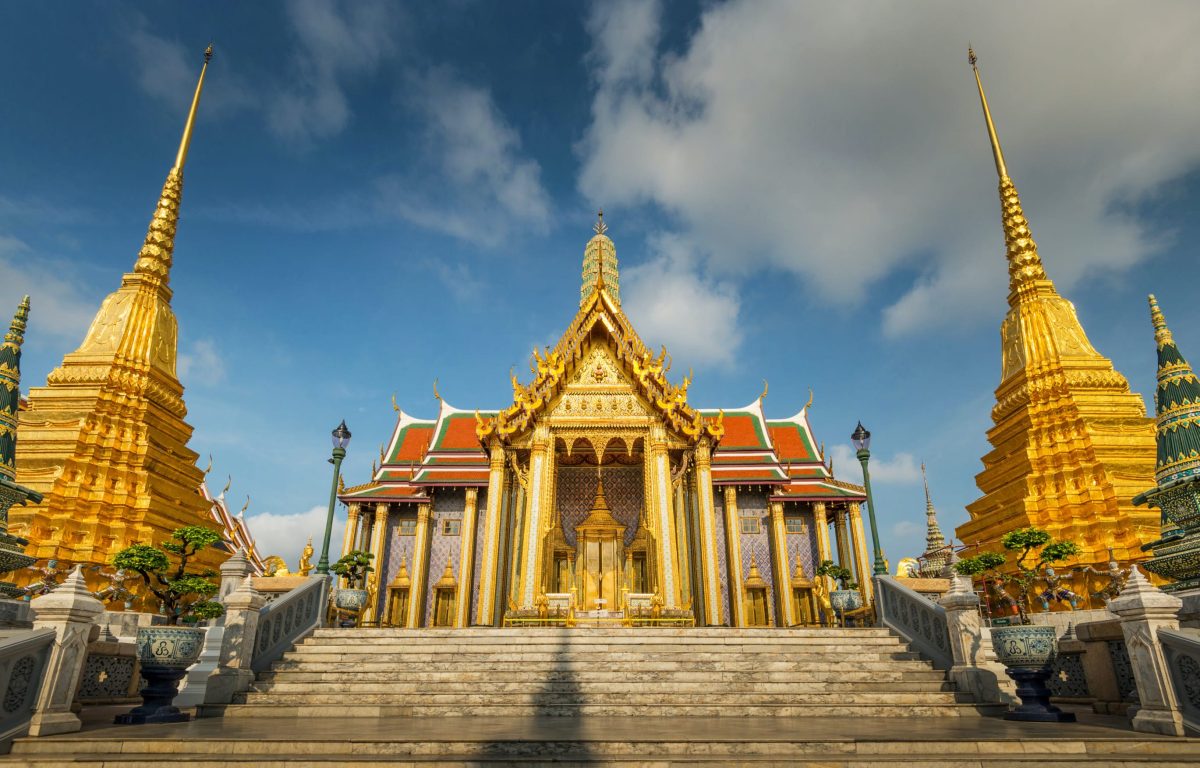 With 95% Buddhists of population, 300,000 monks, and 35,000 pagodas and monasteries, Buddhism is Thailand's national religion that has a deep impact in many fields. As a result, Buddhist temples are must-go destinations when visiting Thailand. From the majestic temples poking out from behind stands of trees in the countryside to those found along the congested city streets of Bangkok, below are four of Thailand's most magnificent temples.
Wat Phra Kaew, commonly known in English as the Temple of the Emerald Buddha, is regarded as the most sacred Buddhist temple in Thailand. The biggest feature of this temple is its Emerald Buddha, which is regarded as the patron saint of Thailand.
Wat Pho is one of the top six temples in Thailand and is famous for a colossal statue of 46 meter long reclining Buddha.
Wat Arum, also known as the "Temple of Dawn", is among the best well-known landmarks in Thailand. Its central prang is a stupa-like pagoda encrusted with colorful glazed porcelain tiles and seashells.
Wat Ratchanatdaram, or the Temple of Royal Niece, has a nationwide reputation for its souvenirs of jewelry and amulets.
Stunning beaches and spectacular islands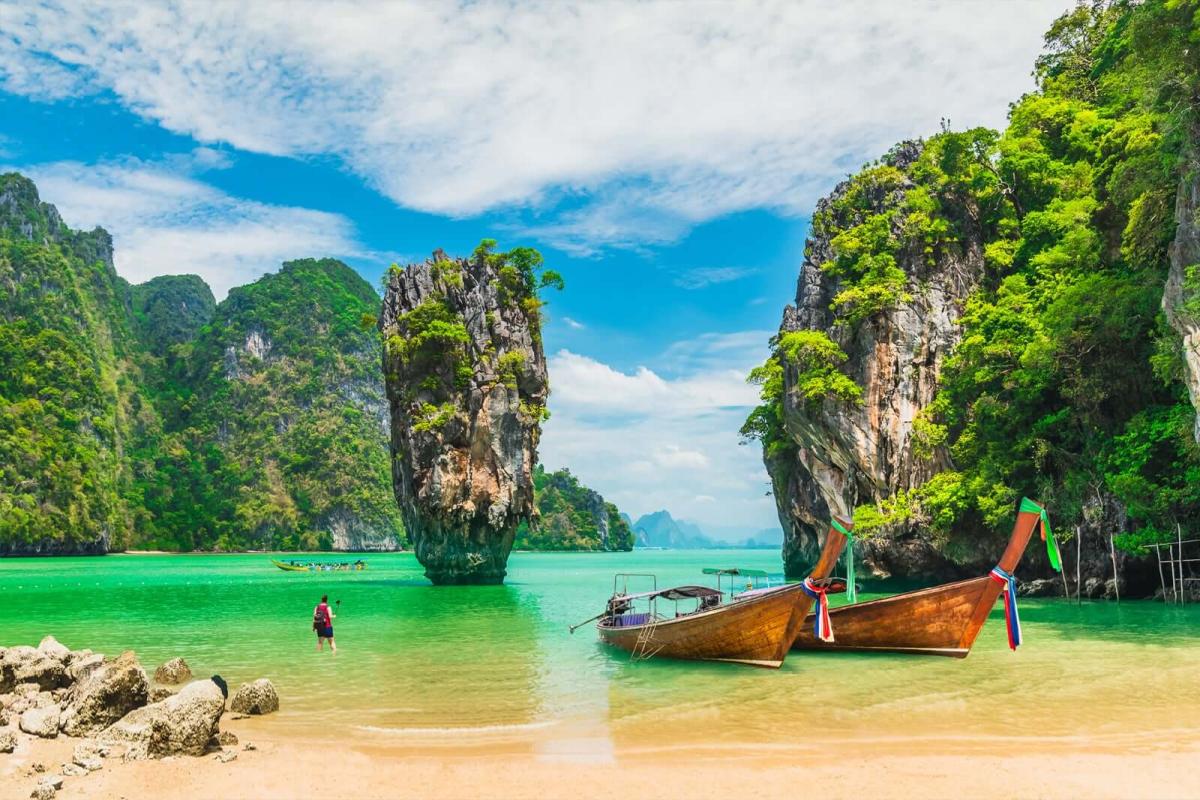 With over 2,000 miles of beautiful coastline, there is no surprise that millions of vacationers flock from all over the world to experience the gorgeous beaches in Thailand each year. Below are some of the most noteworthy beach destination in Thailand:
Phang Nga Bay is a natural wonder filled with islets, sunken caverns, collapsed cave systems, and archaeological sites.
Railay is well-known for stunning beaches, limestone cliffs, and quiet relaxing atmosphere, which attracts both beach lovers and rock climbers from all over the world.
Koh Phi Phi island is a tourist attraction in Thailand with limestone hills, turquoise lagoons, and the world famous beach at Maya Bay.
Koh Samui features various incredibly typical Buddhist temples. This place is known as one of the best destinations for family travel in Thailand in which there are many resorts and fun activities ideal for kids.
Delectable street food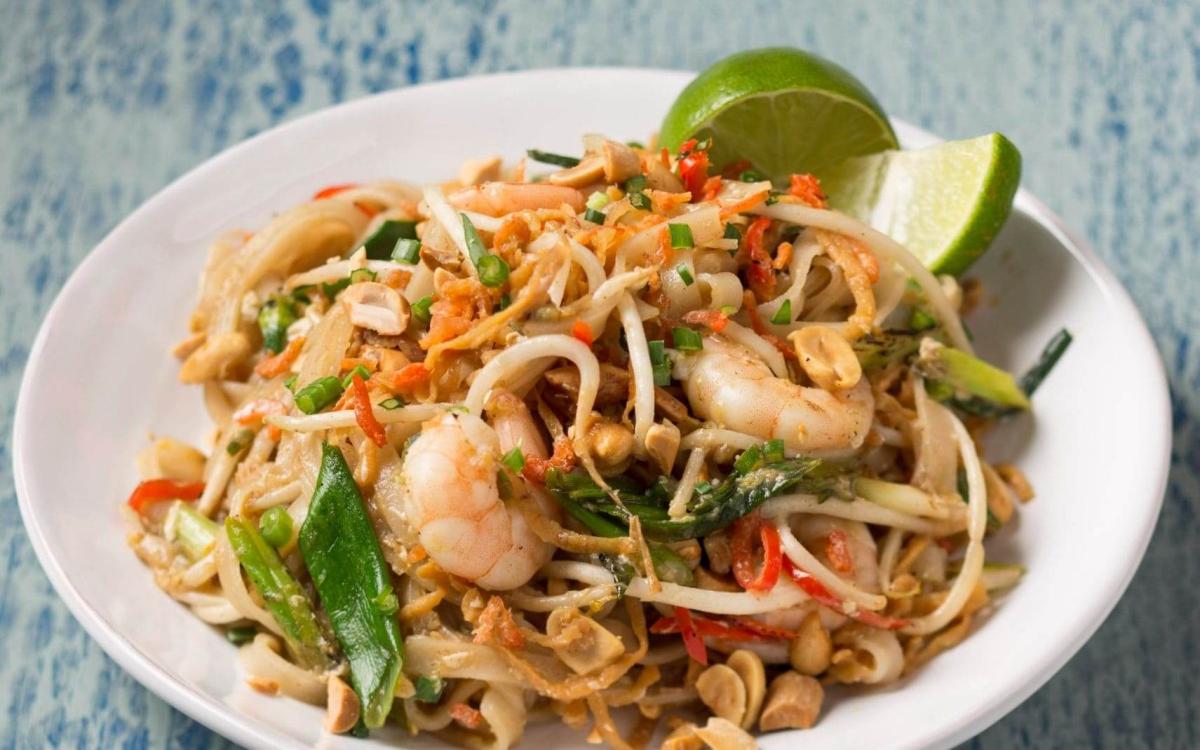 Thailand's street food is voted as the most delicious food all over the world. The taste is completely perfect with the harmony of ingredients. There are 5 Thai dishes with a worldwide reputation: Tom Yum (hot and sour shrimp soup), Pad Thai (stir-fried rice noodle dish), Som Tam (green papaya salad), Massaman Curry, and Thai Fried Rice.
Our Best Thailand Tours
How to book with us?
3 simple steps to book your dream holiday
1
Contact us
You can contact us by phone, email, WhatsApp, contact form or inquiry forms available in product pages.
2
Get the free quote
Our travel experts will contact you within 24 hours to help you get the best trip that meets your requirements.
3
Finalize your booking
Finally, you can make additional adjustments, and once you agree, all that's left to do is pack your bags and go.
Thailand Travel Guides
All tours related to Thailand