Saigon - Ho Chi Minh City Weather Forecast
{{current_weather.dt | momentjs( atts.date )}}
{{current_weather.temp | temp}}°{{units}}
{{day.dt | momentjs(atts.date)}}
{{day.temp_min | temp}}°{{day.temp | temp}}°{{units}}
{{current_weather.temp | temp}}°
Humidity: {{current_weather.humidity}}%
Clouds: {{current_weather.clouds}}%
Wind ({{current_weather.wind.deg}}): {{current_weather.wind.speed}}{{units_wind}}
{{current_weather.desc}}
{{day.dt | momentjs(atts.date)}}
{{day.temp | temp}}°
{{day.temp_min | temp}}°
Ho Chi Minh City – The Pearl of the far East
Known widely as Saigon, Ho Chi Minh City is often likened to the "Pearl of the Far East" due to its charming architectural heritage, vibrant and dynamic atmosphere, and friendly people. These characteristics make this lively city an attractive destination for both domestic and international tourists alike.
Highlights of Ho Chi Minh City
Ho Chi Minh City is a well-known and vibrant metropolis, widely recognized as Vietnam's largest and most bustling city. Located at the heart of Southeast Asia, it serves as a crucial transportation hub, including road, waterway, and air transport. This strategic location enables the city to connect the region's provinces and establish itself as a vital international gateway.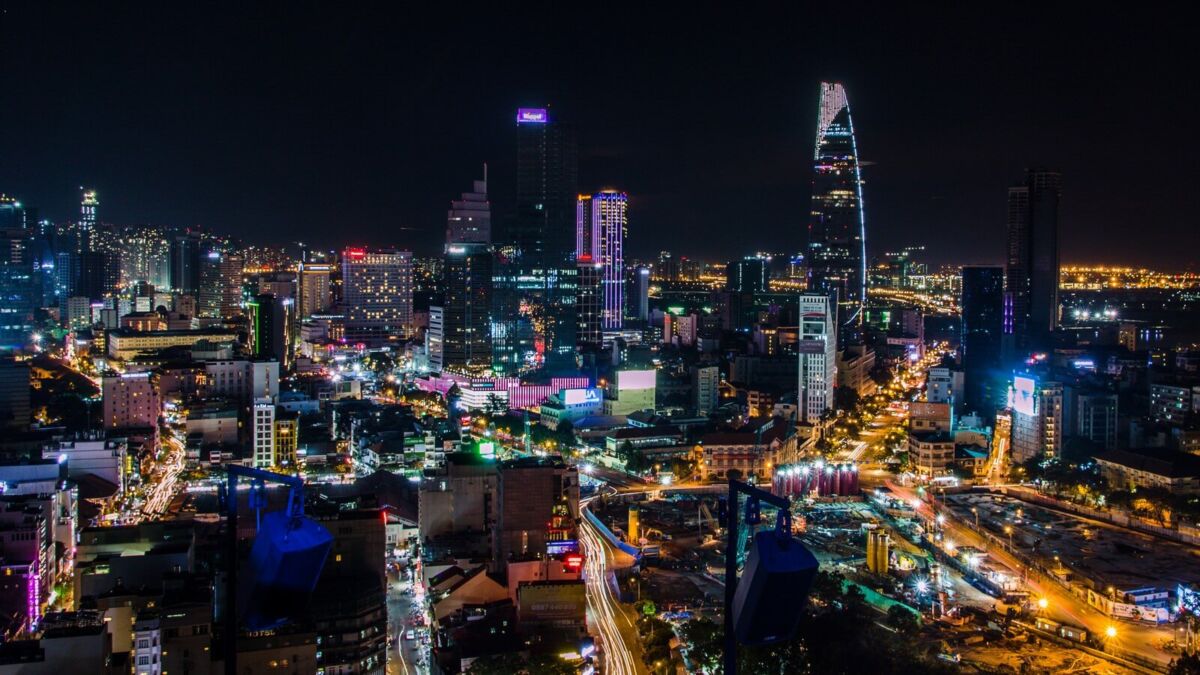 Alongside the vibrant city is a free and harmonious lifestyle, with long-standing customs and traditions that intersect cultures from the region and the West. Hundreds of temples, shrines, and altars dedicated to national heroes and ancient sages fill the air with incense year-round. The remnants of the liberation of the city and the country are respectfully kept. Additionally, the architecture of old Saigon is preserved and elevated, making it a fascinating tourist attraction.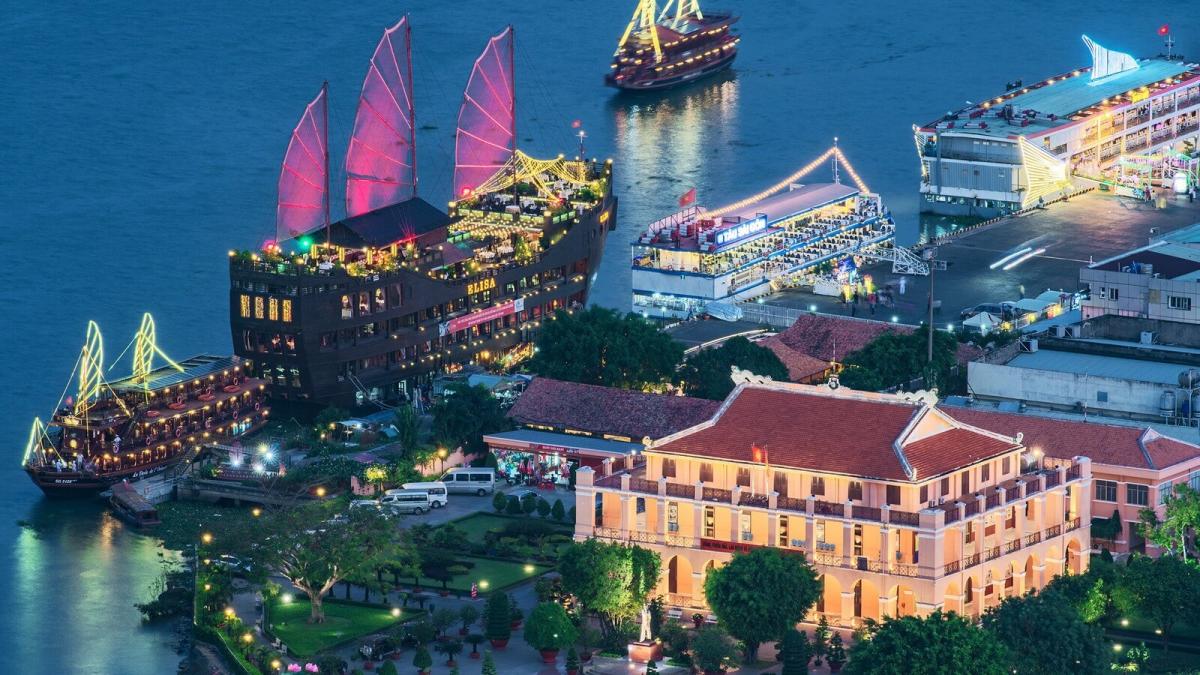 Moreover, the cuisine in this city never fails to impress tourists. The city always surprises visitors with a diverse culinary scene, ranging from a street food paradise to inspiring pastry shops, traditional Vietnamese cuisine, and even modern Asian-style restaurants.
Top-rated destinations in Ho Chi Minh City
Below is a list of the top tourist attractions in Ho Chi Minh City that are worth visiting. Hopefully, these recommendations below help you plan an ideal journey.
Saigon Central Post Office
As a magnificent architectural work with over a century of rich history, Saigon Central Post Office is a must-visit destination for both tourists and city residents alike. The structure features a classic European architectural style combined with exquisite Asian decorative elements. The building's stunning colors and sophisticated design perfectly complement the surrounding landscape, making it a true gem in the urban space.
Independence Palace
If you travel to Ho Chi Minh City, do not miss the opportunity to explore the Independence Palace, which has witnessed numerous significant events in the country's history, particularly the Liberation of the South and the National Reunification Day on April 30, 1975. This historic site is of significance as a testament to the nation's proud milestones in its arduous fight against invading colonialism.
Ben Thanh Market
As an iconic symbol of Ho Chi Minh City, the Ben Thanh Market provides a wide range of goods, from affordable to luxurious, catering to every shopping need of tourists. Not only is it a hotspot for shopping and entertainment, but it also showcases the vibrant and lively daily activities of the people of Ho Chi Minh City.
Nguyen Hue Walking Street
Nguyen Hue Walking Street is a must-visit destination for any tourist to Ho Chi Minh City. With its spacious road, various entertainment options, and delectable street food, you'll never run out of things to do here – day or night.
Binh Tay Market (Cho Lon)
Binh Tay Market, also known as Cho Lon Market in Chinatown, is a highly significant wholesale local market in Ho Chi Minh City that offers a diverse selection of dried goods, including fruits, nuts (such as pistachios, cashews, and almonds), and seafood. This bustling and lively market is the ideal location to observe the daily trading practices of the locals.
Cu Chi Tunnels
With its location just 45-65 km northwest of Ho Chi Minh City, the Cu Chi Tunnels are an absolute must-see for anyone visiting Ho Chi Minh City, offering invaluable insights into the Vietnam War. These tunnels provide a unique opportunity for visitors to learn about the resourcefulness and determination of the Vietnamese people during the war, as well as their ingenuity in surviving and fighting against better-equipped Americans.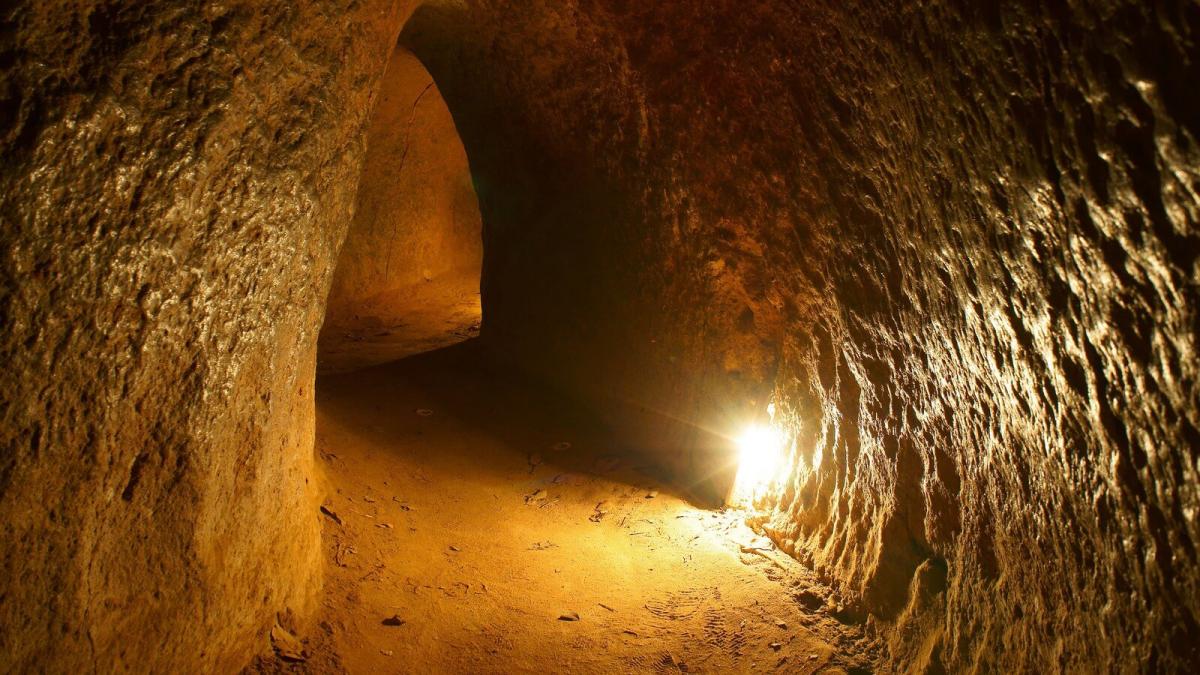 Our Best Saigon - Ho Chi Minh City Tours
How to book with us?
3 simple steps to book your dream holiday
1
Contact us
You can contact us by phone, email, WhatsApp, contact form or inquiry forms available in product pages.
2
Get the free quote
Our travel experts will contact you within 24 hours to help you get the best trip that meets your requirements.
3
Finalize your booking
Finally, you can make additional adjustments, and once you agree, all that's left to do is pack your bags and go.
Saigon - Ho Chi Minh City Travel FAQs
What is the best time to visit Saigon?

The best time to visit Saigon, also known as Ho Chi Minh City, is from December to April during the dry season when temperatures range from 20°C to 32°C.
How many days should I spend in Saigon?

A typical stay in Saigon would be around 3 to 4 days, providing sufficient time to explore the city's key attractions and experience its unique culture.
What are the main attractions in Saigon?

Saigon's prime attractions include the War Remnants Museum, Notre-Dame Cathedral Basilica, Cu Chi Tunnels, Ben Thanh Market, and the Reunification Palace.
What local food should I try in Saigon?

In Saigon, try out local delicacies like Pho (noodle soup), Banh Mi (Vietnamese sandwich), Com Tam (broken rice), and Goi Cuon (spring rolls).
What souvenirs should I buy in Saigon?

Consider buying souvenirs from Saigon such as lacquerware, silk, traditional Vietnamese hats, and locally produced coffee.
If you have any other questions or requests, please feel free to contact us
Saigon - Ho Chi Minh City Travel Guides
All tours related to Saigon - Ho Chi Minh City