Nha Trang Weather Forecast
{{current_weather.dt | momentjs( atts.date )}}
{{current_weather.temp | temp}}°{{units}}
{{day.dt | momentjs(atts.date)}}
{{day.temp_min | temp}}°{{day.temp | temp}}°{{units}}
{{current_weather.temp | temp}}°
Humidity: {{current_weather.humidity}}%
Clouds: {{current_weather.clouds}}%
Wind ({{current_weather.wind.deg}}): {{current_weather.wind.speed}}{{units_wind}}
{{current_weather.desc}}
{{day.dt | momentjs(atts.date)}}
{{day.temp | temp}}°
{{day.temp_min | temp}}°
Nha Trang – One of Vietnam's Most Breathtaking Beaches
Nha Trang has made a name for itself as one of Vietnam's most breathtaking seaside destinations. If you appreciate the beauty of the sea and sand, then this is an excellent choice. In addition to the unique local Champa culture, this region is now a sought-after tourist destination, with a massive influx of local and foreign visitors.
Highlights of Nha Trang
Nha Trang, located in the eastern part of Khanh Hoa province, has been one of Vietnam's most visited tourist destinations. With over 500,000 inhabitants, it is a coastal city that is approximately 440 km away from Ho Chi Minh City.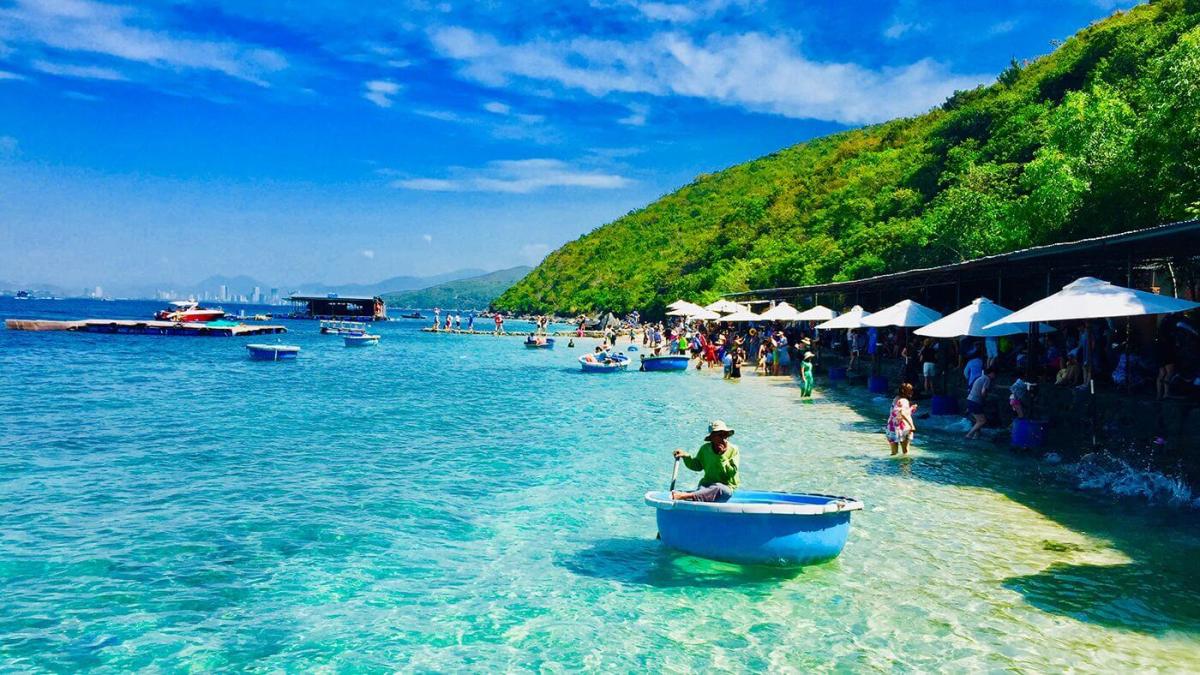 In the past, Nha Trang was a part of Champa, resulting in numerous Cham relics scattered throughout the region. With its breathtaking scenery, idyllic climate, and natural wonders, Nha Trang today is known as "the pearl of the East Sea."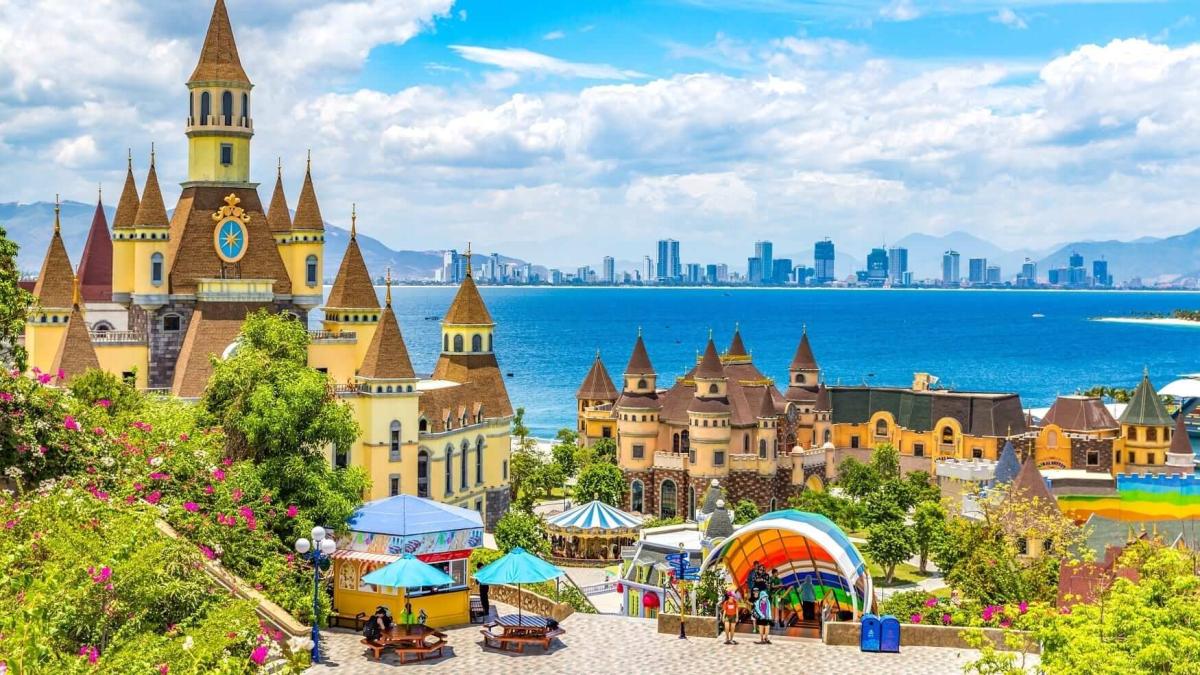 Not just a beach party city, this city also has an impressive culinary scene. Known for its marine treasures, Nha Trang has more to offer food enthusiasts than just crab legs and coastlines. As a foodie, you should not miss some of the delicious dishes when you travel to Nha Trang, including Noodles with jellyfish (Bun Sua), Ninh Hoa baked rolls (Nem Nuong Ninh Hoa), Squid pancakes (Banh Xeo Muc), Mango Cake (Banh Xoai), Can cake (Banh Can), Marinated and steamed squid in Dam Market (Muc Rim Cho Dam), Cau Dua Duck (Vit Cau Dua), Dien Khanh wet cake (Banh Uot Dien Khanh), and more.
Top-rated destinations in Nha Trang
Let's dive in and explore some of the most exciting tourist destinations in this charming city of Nha Trang.
Nha Trang Beaches
With its stunning beaches, bays, and numerous small and large islands, Nha Trang is undoubtedly Vietnam's top tourist destination. The city's beaches stretch along its perimeter, with the most popular bathing area located around the Tram Huong Tower, a short stroll from Tran Phu Street. Meanwhile, islands like Hon Mieu and Hon Mun attract scores of tourists who are keen to take part in a range of exciting beach sports, such as diving, jet skiing, paragliding, banana boat rides, flyboarding, and more.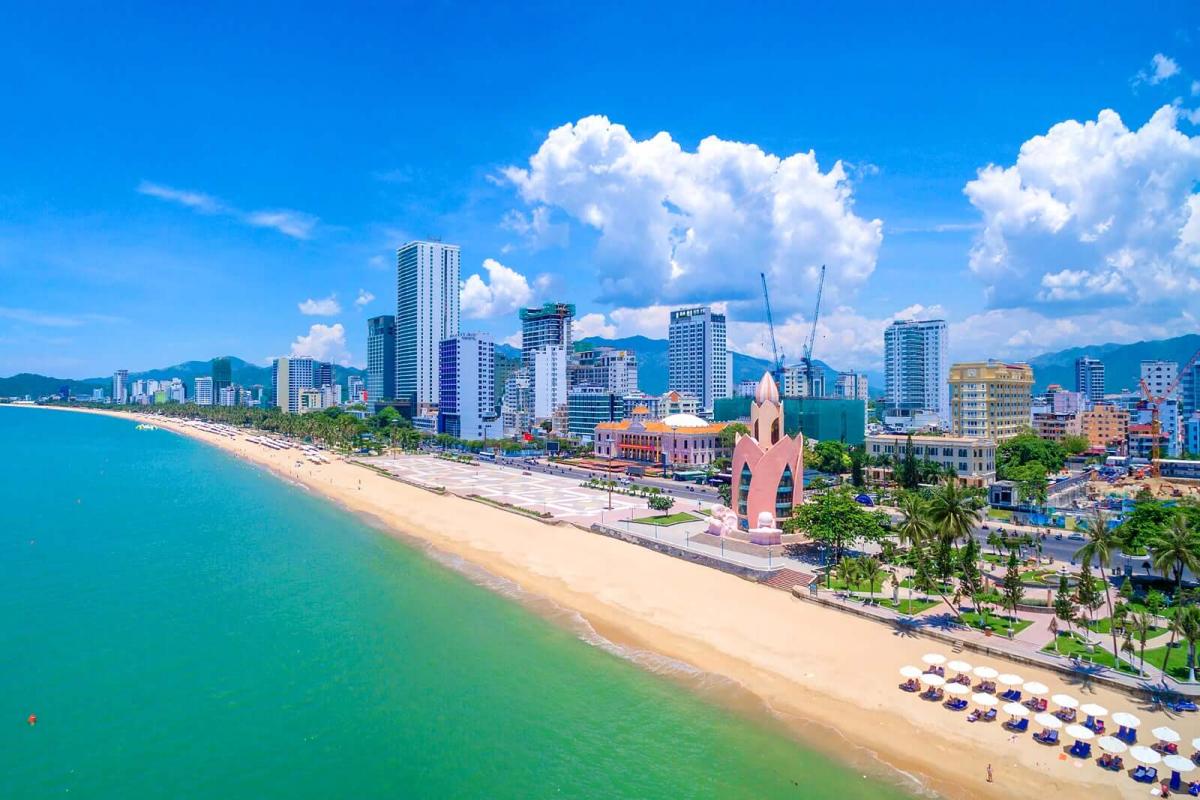 Ponagar Tower
Ponagar Tower is a remarkable relic of the Champa Kingdom in Nha Trang. As a visitor to this destination, you will have the opportunity to witness the stunning architectural achievements of Hinduism while also learning about this fascinating religion in the area.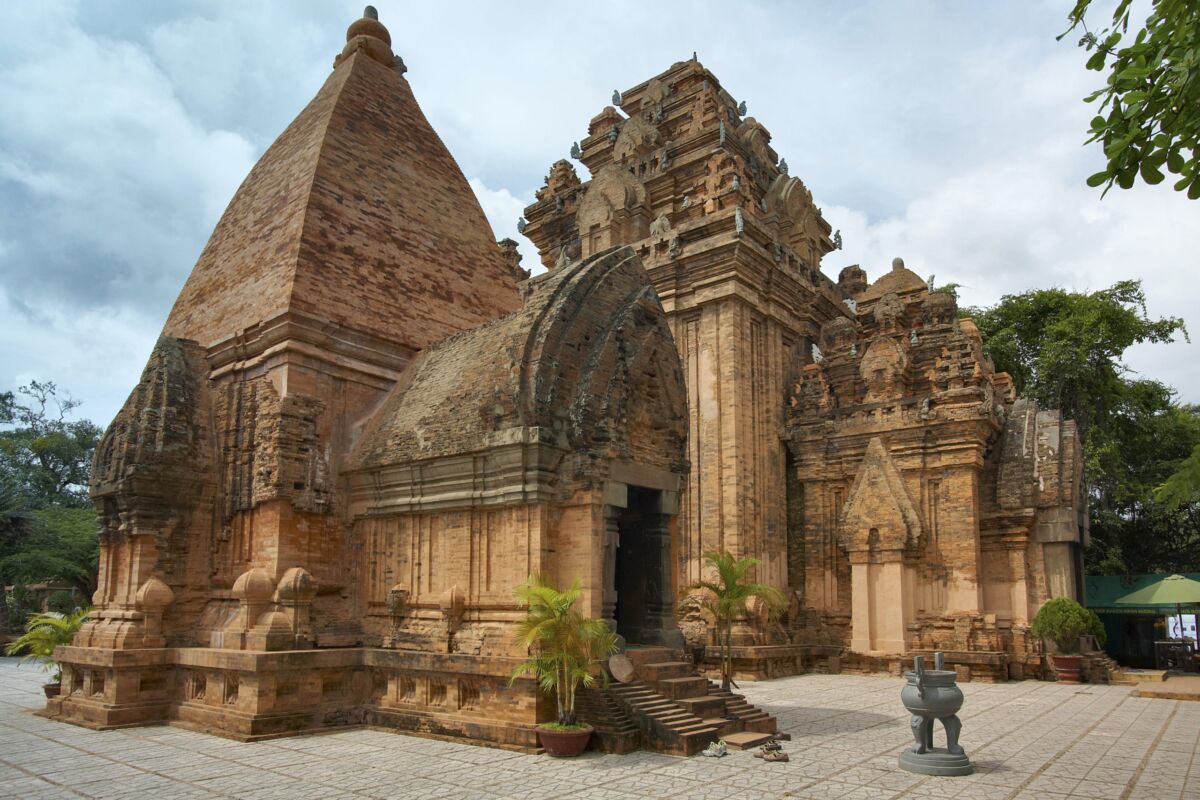 Ba Ho Waterfalls
If you are a nature lover, Ba Ho Waterfalls is an incredible eco-tourism destination that will surely delight you. One of the highlights of this spot is its rugged terrain, featuring rapids, rocky cliffs, and a breathtaking natural landscape that is both enigmatic and poetic.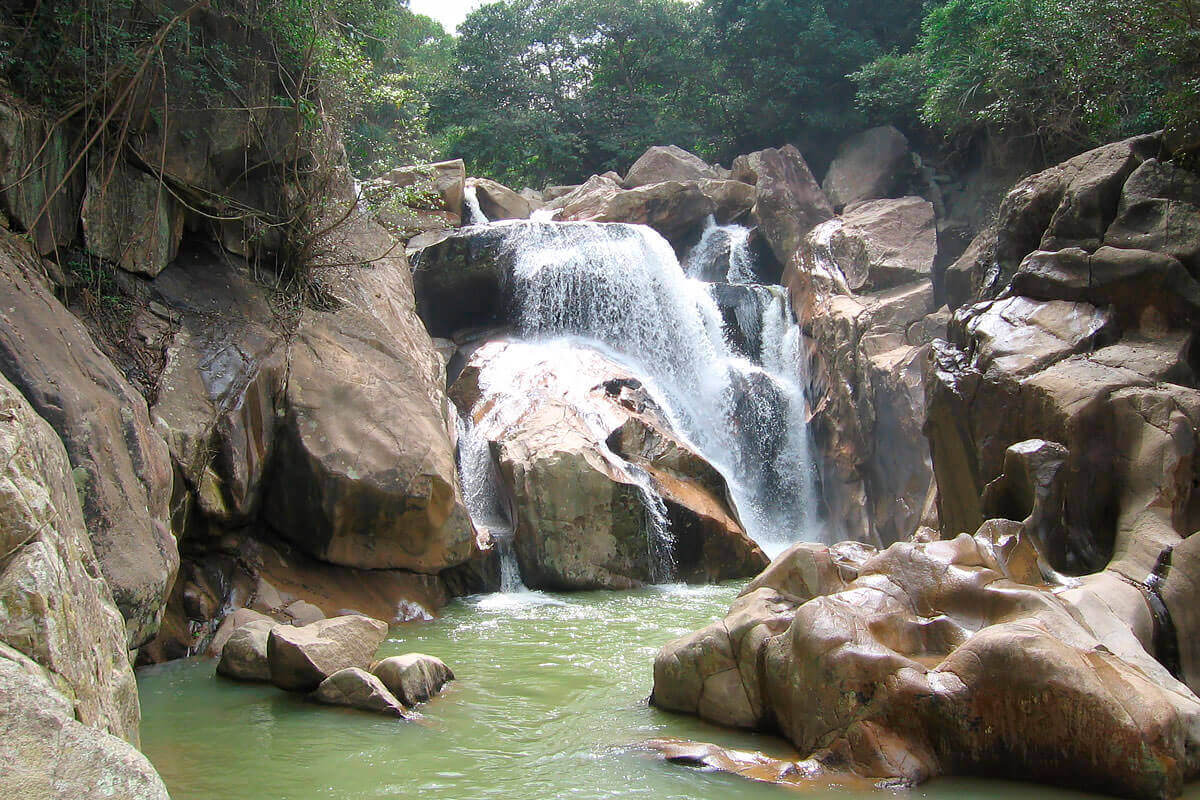 Dam Market
Dam Market is not only the largest market in the center of the coastal city of Nha Trang, but it is also a beautiful place to visit with stunning architecture that attracts tourists from all over. Visitors to this market will have a truly unique shopping experience with a wide variety of items available, including essentials, seafood, dried food, souvenirs, and more.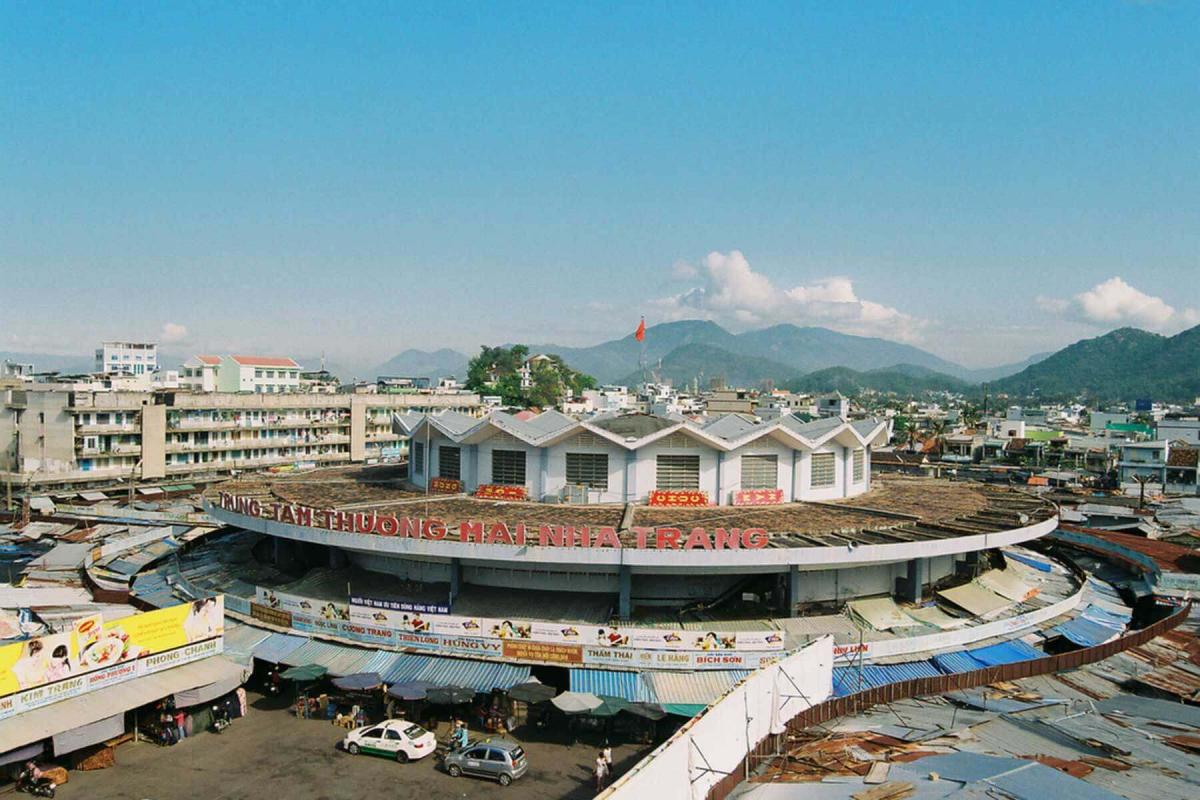 National Oceanographic Museum of Vietnam
The National Oceanographic Museum of Vietnam is the largest marine life research center in Southeast Asia. If you are part of a team passionate about exploring the mysteries of the ocean and interested in learning about marine life, visit this museum at least once! It will be an exciting and informative experience you won't forget.
Our Best Nha Trang Tours
How to book with us?
3 simple steps to book your dream holiday
1
Contact us
You can contact us by phone, email, WhatsApp, contact form or inquiry forms available in product pages.
2
Get the free quote
Our travel experts will contact you within 24 hours to help you get the best trip that meets your requirements.
3
Finalize your booking
Finally, you can make additional adjustments, and once you agree, all that's left to do is pack your bags and go.
Nha Trang Travel FAQs
What is the best time to visit Nha Trang?

The best time to visit Nha Trang, Vietnam is from February to May when the average temperature is between 26 and 27°C. This period is during the dry season, making it ideal for outdoor activities and diving12.
How many days should I spend in Nha Trang?

A typical stay in Nha Trang would be between 3 to 4 days, allowing you ample time to explore the city's main attractions, enjoy its beaches, and experience its vibrant culture.
What are the main attractions in Nha Trang?

Nha Trang is known for its beautiful beaches, vibrant marine life ideal for scuba diving, the Po Nagar Cham Towers, the National Oceanographic Museum, and the Vinpearl Cable Car.
What local food should I try in Nha Trang?

Local delicacies in Nha Trang that you must try include Nem Nuong (grilled pork sausage), Banh Canh (rice noodle soup), and fresh seafood dishes, especially the grilled shrimp and squid.
What souvenirs should I buy in Nha Trang?

Souvenirs you can consider buying from Nha Trang include pearl jewelry, Vietnamese silk, traditional conical hats, lacquerware, and locally produced coffee.
If you have any other questions or requests, please feel free to contact us
Nha Trang Travel Guides
All tours related to Nha Trang