What reasons make Central Vietnam attractive for foreign visitors?
Located in the heart of Vietnam, Central Vietnam is a paradise for tourists with sunny and windy sea areas, immense dunes as well as cultural and historical relics, and splendid natural sceneries beckoning to discover.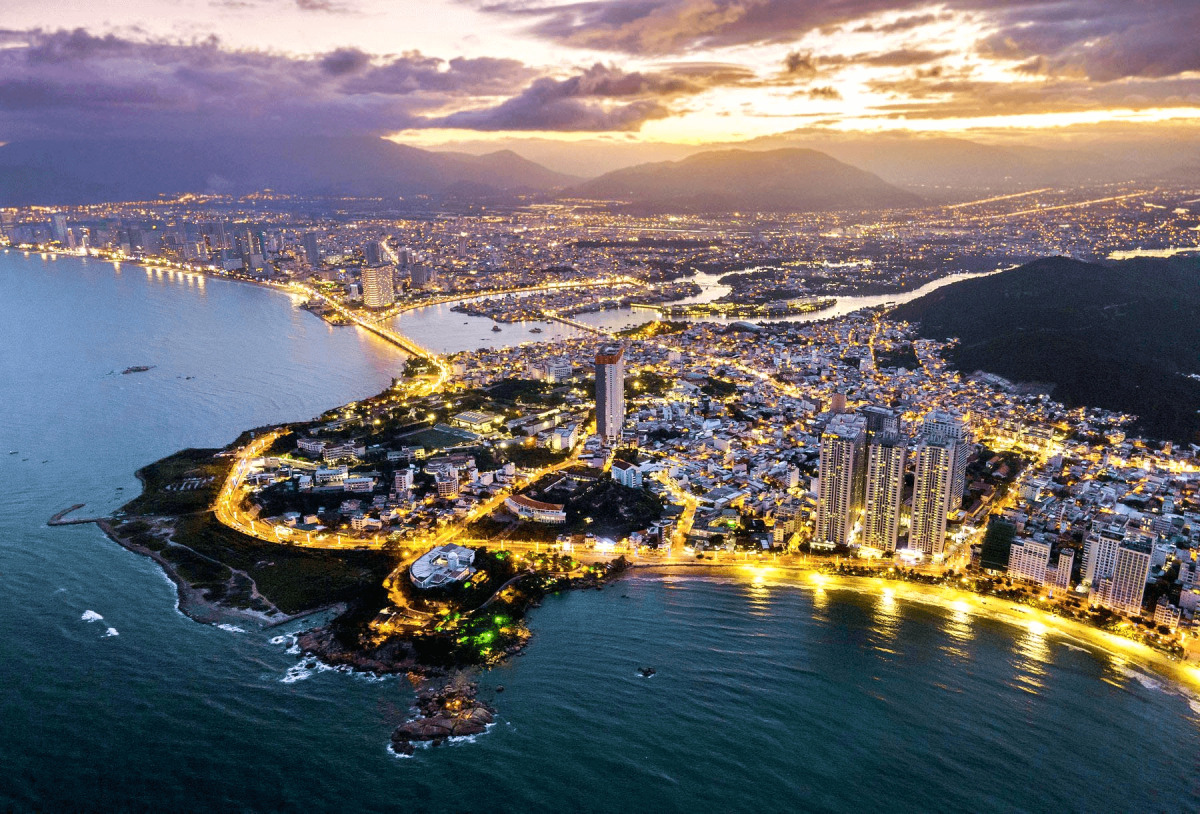 A paradise for beach vacation
Central Vietnam is endowed with several break-taking beaches with white sand, turquoise water, and stunning views. The improvement of tourism in this area brings numerous excellent water sports activities for vacationers like scuba diving, kayaking, canoeing, snorkeling, windsurfing, kite surfing, and so on. Tourists, therefore, will be totally satisfied with the irresistible poetic beauty of this place as well as its entertainment activities.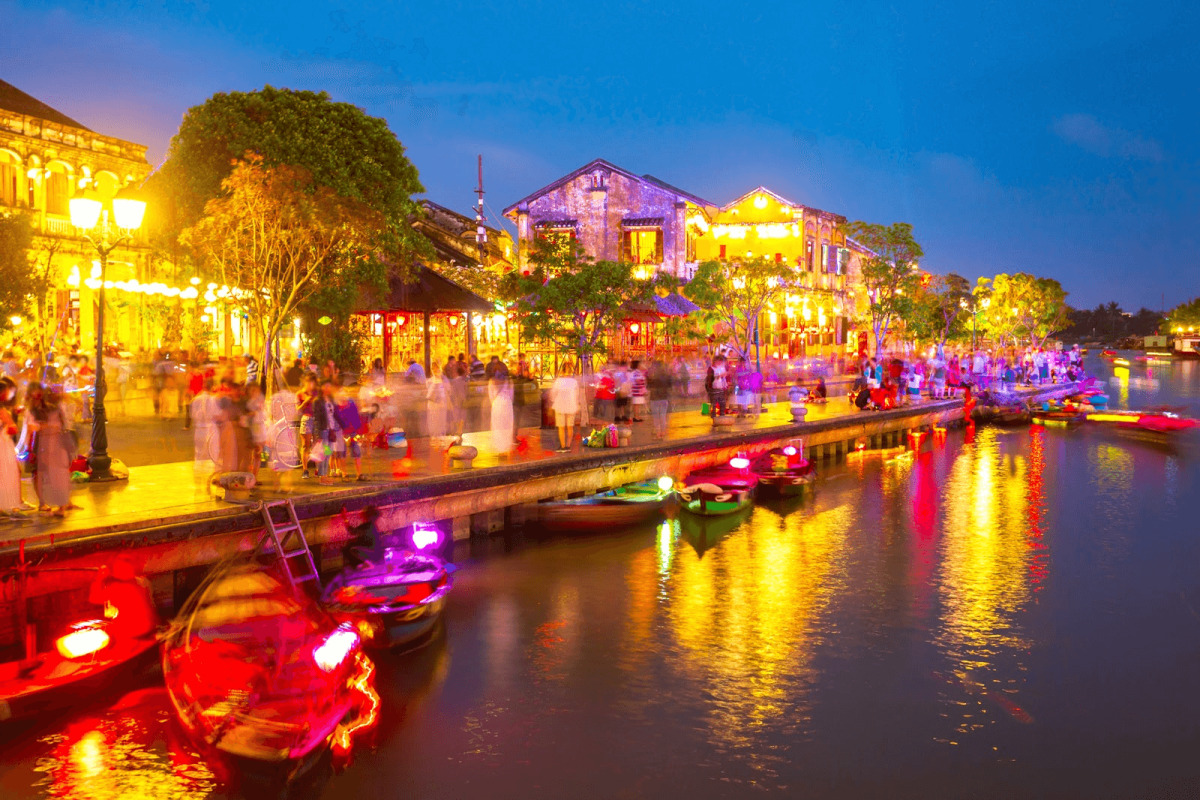 A place for history lovers
Hoi An and Hue are definitely the better choices for people who have an interest in history. Just wander the narrow lanes of Hoi An's Ancient Town, where timber frame shophouses still appear the way they did centuries ago, and the streets are enlightened with colorful lanterns each night. Or acquaint yourself with the final days of the Nguyen Dynasty in Hue, where royal mausoleums, imperial citadel, and iconic pagodas are sprinkled along the tranquil Perfume River.
A heaven for adventurers
Also emerging as a must-visit destination is the extraordinary Phong Nha region, home to three colossal cave systems including Son Doong, the world's largest cave. The stunning sceneries of meandering rivers entwining ancient karsts and jungle-clad mountains make it the top adventure destination of Vietnam.
Our Best Central Vietnam Tours
Or you can create your own custom tour using the form below
Create your own Central Vietnam tour
How to book with us?
3 simple steps to book your dream holiday
1
Contact us
You can contact us by phone, email, WhatsApp, contact form or inquiry forms available in product pages.
2
Get the free quote
Our travel experts will contact you within 24 hours to help you get the best trip that meets your requirements.
3
Finalize your booking
Finally, you can make additional adjustments, and once you agree, all that's left to do is pack your bags and go.
Central Vietnam Travel FAQs
I heard that Vietnam has visa exemptions. Do I qualify?

Vietnam currently offers visa exemptions from 15 to 30 days for citizens of 22 countries. Find out if you qualify for a Vietnam visa exemption here:

| | | | |
| --- | --- | --- | --- |
| No. | Country | Maximum visa-free duration | Applicable purpose of visit (if any) |
| 1 | Chile | 90 days | Entries that do not include remunerated activities |
| 2 | Panama | 90 days | Entries that do not include remunerated activities |
| 3 | Cambodia | 30 days | Not mentioned |
| 4 | Indonesia | 30 days | Not mentioned |
| 5 | Kyrgyzstan | 30 days | Not mentioned |
| 6 | Laos | 30 days | Not mentioned |
| 7 | Malaysia | 30 days | Tourism, attending press, conference/coverage, official duty, visiting relatives, business negotiation, investment, sports, or attending seminars or conferences |
| 8 | Singapore | 30 days | Entries that do not include remunerated activities |
| 9 | Thailand | 30 days | Not mentioned |
| 10 | Philippines | 21 days | Not mentioned |
| 11 | Brunei | 14 days | Not mentioned |
| 12 | Myanmar | 14 days | Visiting only |
| 13 | Belarus | 45 days | Not mentioned |
| 14 | Denmark | 45 days | Not mentioned |
| 15 | Finland | 45 days | Not mentioned |
| 13 | France | 45 days | Not mentioned |
| 17 | Germany | 45 days | Not mentioned |
| 18 | Italy | 45 days | Not mentioned |
| 19 | Japan | 45 days | Not mentioned |
| 20 | Norway | 45 days | Not mentioned |
| 21 | Russia | 45 days | Not mentioned |
| 22 | South Korea | 45 days | Not mentioned |
| 23 | Spain | 45 days | Not mentioned |
| 24 | Sweden | 45 days | Not mentioned |
| 25 | United Kingdom (Not applicable to BNO) | 45 days | Not mentioned |
I am an overseas Vietnamese visitor. Do I need a visa?

Overseas Vietnamese and foreigners who are spouses or children of overseas Vietnamese or Vietnamese citizens are exempt from visa requirements to enter Vietnam. Visitors in this group are allowed to stay visa-free for up to 6 months.
Does Vietnam offer visas on arrival?

Visas granted on arrival are only given to travellers holding a pre-approval visa letter. This letter can be arranged within a few days via your local embassy or a third-party travel agent before your trip.

Vietnam also offers e-visas for stays of up to 30 days to citizens of 46 countries.
How do I apply for an electronic visa?

You can read all about the e-Visa application process on this page. For a short version of how to apply for Vietnam's e-Visa online, see the steps below.

Documents for e-Visa application:

4x6cm digital front facing, white background photo without glasses
Scan of passport details page (passport for at least 6 months more)

Step 1: Access https://www.immigration.gov.vn and fill in required information, upload your passport data page image and photo.

Step 2: Receive your document code and pay the e-Visa fee.

Step 3: Receive your e-Visa or related information within 3 working days from the submission of application and payment.

Step 4: Use your document code to check the result and print your e-Visa.
When is the best time to visit Central Vietnam?

The best time to visit Central Vietnam is from December to April. During this period, the temperature is pleasant and there is almost no rain. Here are some basic information about the weather in places in Central Vietnam.

Hue

September - February: cool to cold, rainy, cloudy
March - August: warm to hot, sunny, clear skies

Da Nang & Hoi An

September - January: rainy, cool, cloudy
February - August: warm to hot, sunny, clear skies

Nha Trang

September - December: cool, rainy, cloudy
January - August: hot, sunny, clear skies

Da Lat

April - October: rainy, warm to hot, cloudy
November - May: cool to cold, dry, clear skies
Where are the best places to visit in Central Vietnam?

Central Vietnam is a region with many attractive destinations for tourists, and here are the places that we recommend to help you have the best experience in Central Vietnam:

Hue
Da Nang
Hoi An
Da Lat
Nha Trang

You can see more detailed information about each destination in the section below.
What are the best dishes to eat in Central Vietnam?

Central Vietnam is a region with an extremely rich cuisine. Here is a brief list of dishes that you should try when visiting this region:

Banh Mi Xiu Mai Chen (Baguette With Shumai Bowl)
Banh Can (Can Cake)
Banh Uot Long Ga (Wet Cake With Chicken Intestine)
Banh Trang Nuong (Grilled Rice Paper)
Bun Bo (Beef Noodle Soup)
Nem Nuong (Vietnamese Grilled Pork Sausage)
Lau Bo (Beef Hotpot)
Lau Ga La E (Chicken Hot Pot With Lemon Basil Leaves)
Kem Bo (Avocado Ice Cream)
Da Lat Dry Fruits (Dried persimmons, dried sweet potatoes, dried bananas, dried jackfruit, dried taro, etc.)
What are the best souvenirs to buy in Central Vietnam?

The most ideal souvenirs that you can buy when visiting Central Vietnam are handicraft products, traditional costumes, jewelry, spices and dried food. Below are some typical souvenirs that our customers often buy.

Colonial Hat
Coffee
Tea
Tailor-Made Clothing
Ethnic Minority Products
Hand Fans
Ao Dai
Hand Embroidered Stuff
Bamboo And Wooden Items
Propaganda Posters
Snake Wine
Cooking Skills
Vietnamese Lanterns
Pearl Jewelry
Vietnamese Cash Money
What should and should not do when visiting Vietnam?

Overall, Vietnam is considered a safe country for foreign tourists. To make sure you do not run into unexpected problems when visiting Vietnam, please refer to the following information:

The way of greeting Vietnamese people is no different from Western countries, there is no special cultural ritual that must be performed when communicating.
Vietnamese people like to dress modestly. Although the summer weather can be hot, it's best not to show too much skin.
Dress politely when visiting religious sites (temples, pagodas, churches). Do not wear shorts, tunics, miniskirts, revealing or flashy clothing and shoes are recommended. If unsure, just follow what the locals do.
Keep cash, credit cards, airline tickets, identification and other valuables in a safe place.
Follow the guide's instructions closely and should learn basic information about the places you are going to before starting the trip.
Do not bring a lot of jewelry or expensive items when going out. Violent crime is rare in Vietnam, but petty theft targeting tourists does happen from time to time.
When taking a motorbike taxi or taxi, take good care of your luggage and check the price before you depart.
In Vietnam, it is forbidden to show affection between lovers in public. That's why you may come across couples holding hands but not hugging or kissing.
Loss of temper in Vietnam means no goodwill. Keep a cool and polite head, you will have many chances to get what you want.
Is Vietnam a good destination for solo female travellers?

Vietnam is one of the safest destinations for solo female travellers in the region. Vietnamese people are for the majority, non-confrontational, and are quite shy around foreigners. That being said, use your judgement wisely. In cities especially Ho Chi Minh City, women should look out for bag snatching from motorists driving by.
What are the most common sicknesses travellers get in Vietnam?

Most likely, the worst you'll come home with is the common cold or some minor stomach woes. Heat-related illnesses such as heatstroke and dehydration can be an issue in the hot season. Stay vigilant about hydration and applying sunblock.
If you have any other questions or requests, please feel free to contact us
Best places to visit in Central Vietnam
Central Vietnam Travel Guides
All tours related to Central Vietnam