Thanh Hoa Weather Forecast
{{current_weather.dt | momentjs( atts.date )}}
{{current_weather.temp | temp}}°{{units}}
{{day.dt | momentjs(atts.date)}}
{{day.temp_min | temp}}°{{day.temp | temp}}°{{units}}
{{current_weather.temp | temp}}°
Humidity: {{current_weather.humidity}}%
Clouds: {{current_weather.clouds}}%
Wind ({{current_weather.wind.deg}}): {{current_weather.wind.speed}}{{units_wind}}
{{current_weather.desc}}
{{day.dt | momentjs(atts.date)}}
{{day.temp | temp}}°
{{day.temp_min | temp}}°
Thanh Hoa – A Land of Extraordinary People and Natural Wonders
Whether you are in search of beautiful beaches or towering mountains, tranquil countryside, or lively cities that never sleep, Thanh Hoa has it all. As a confident traveler, you'll find yourself captivated by the diverse and exciting experiences that await you in Thanh Hoa.
Highlights of Thanh Hoa
Thanh Hoa is a province situated in the North Central Coast of Vietnam. It is a sizable province in the country, with the third-largest population and the fifth-largest area. The terrain of Thanh Hoa is remarkably diverse, with a natural area of over 11,000 km² divided into three regions: the coastal plain, midland, and mountainous region, resulting in numerous breathtaking and captivating natural landscapes.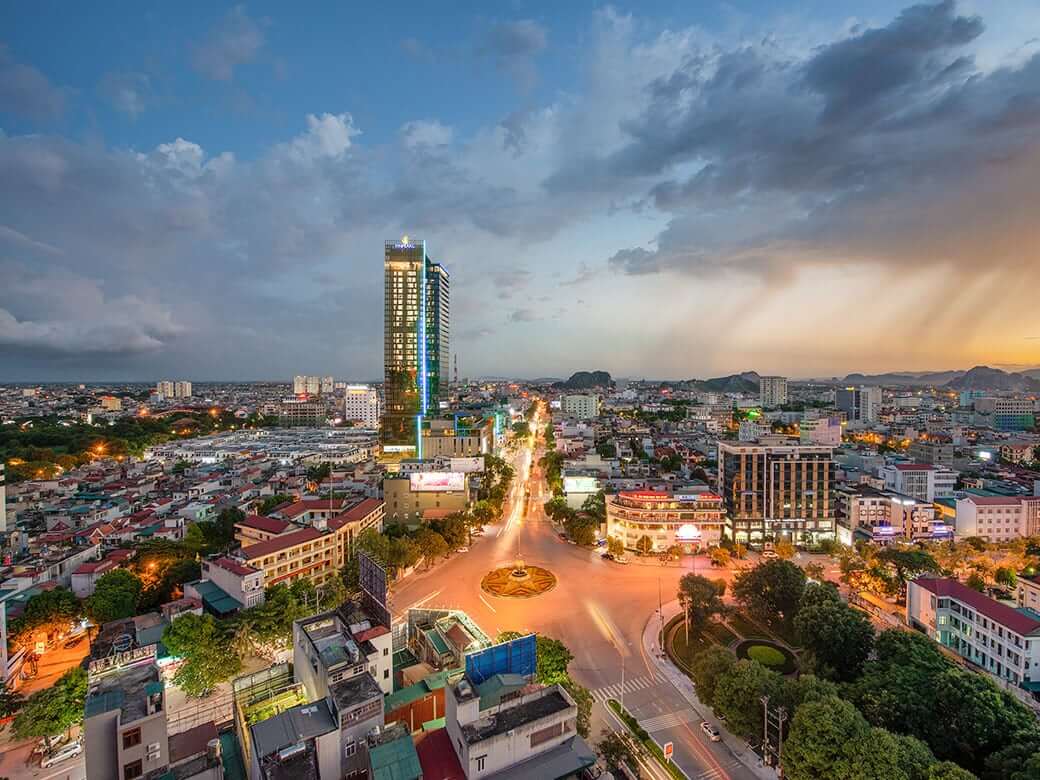 The history of this land dates back over 6,000 years to the Van Lang – Au Lac states. Throughout its long and storied past, Thanh Hoa has consistently held a strategic position with a tradition of heroic history and culture. In every historical period, Thanh Hoa has seen heroes emerge to fight for sovereignty, exemplifying the unwavering spirit of independence and self-reliance of the Vietnamese people.
Not only is Thanh Hoa renowned for its stunning landscapes and historical sites, but its unique and distinctive cuisine is also a major draw for both foreign and domestic tourists. So when you visit, be confident in trying out the local specialties, including nem chua (fermented pork), cha tom (grilled chopped shrimp), banh cuon (steamed rice rolls), goi ca nhech (rice paddy eel salad), banh rang bua (rice cakes), banh gai Tho Xuan (Tho Xuan thorn leaf cake), and countless other mouth-watering delicacies.
Must-visit destinations in Thanh Hoa
Below are some amazing destinations that you don't want to miss on your journey to Thanh Hoa. However, this list only scratches the surface, as there are many more fascinating tourist spots in Thanh Hoa just waiting for you to explore!
Pu Luong Nature Reserve
Pu Luong Nature Reserve has become one of the most sought-after tourist destinations in recent times. With its serene atmosphere, this destination is a perfect choice to escape the chaos of city life and reconnect with nature, providing an unparalleled sense of tranquility.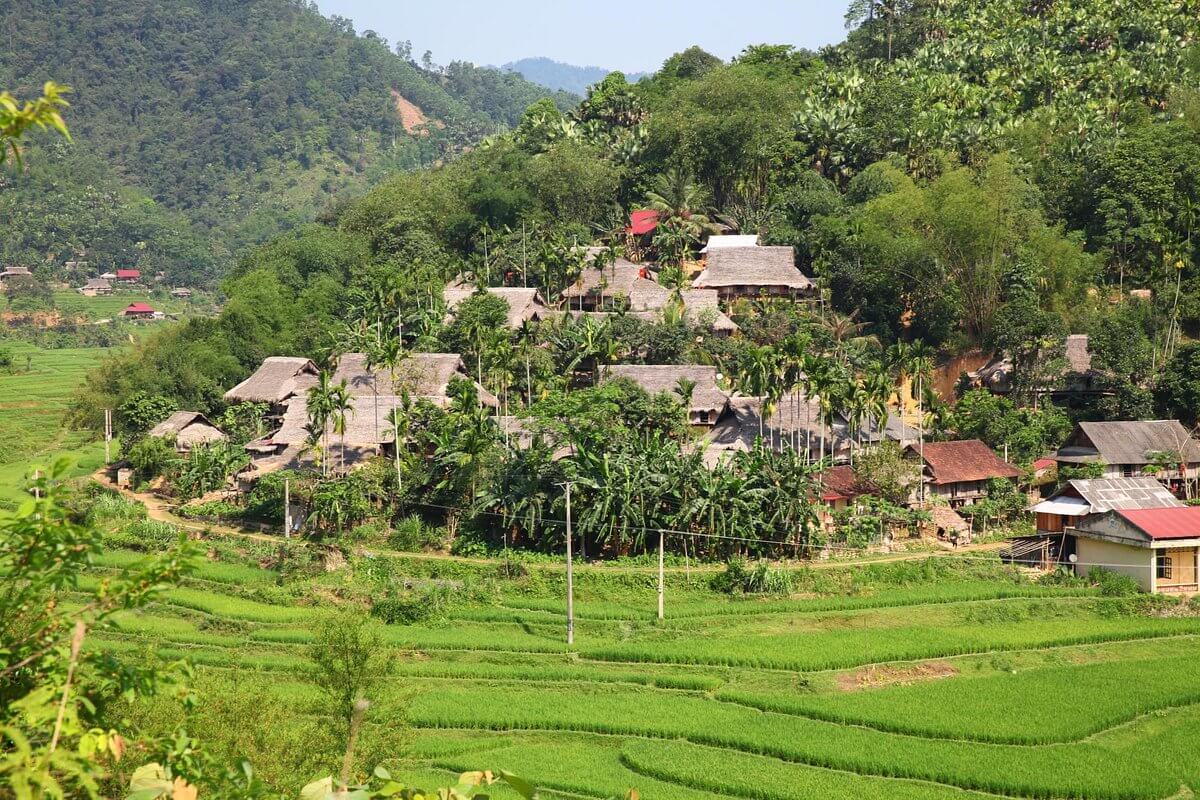 Sam Son Beach
This is one of the most stunning beaches in Vietnam, attracting large crowds, particularly in the northern region. The seawater at Sam Son has a perfect balance of salinity and temperature, providing numerous health benefits and making it an ideal destination for tourists seeking relaxation and enjoyment. The French scholar Le Breton once said: "Sam Son is the best beach to restore health."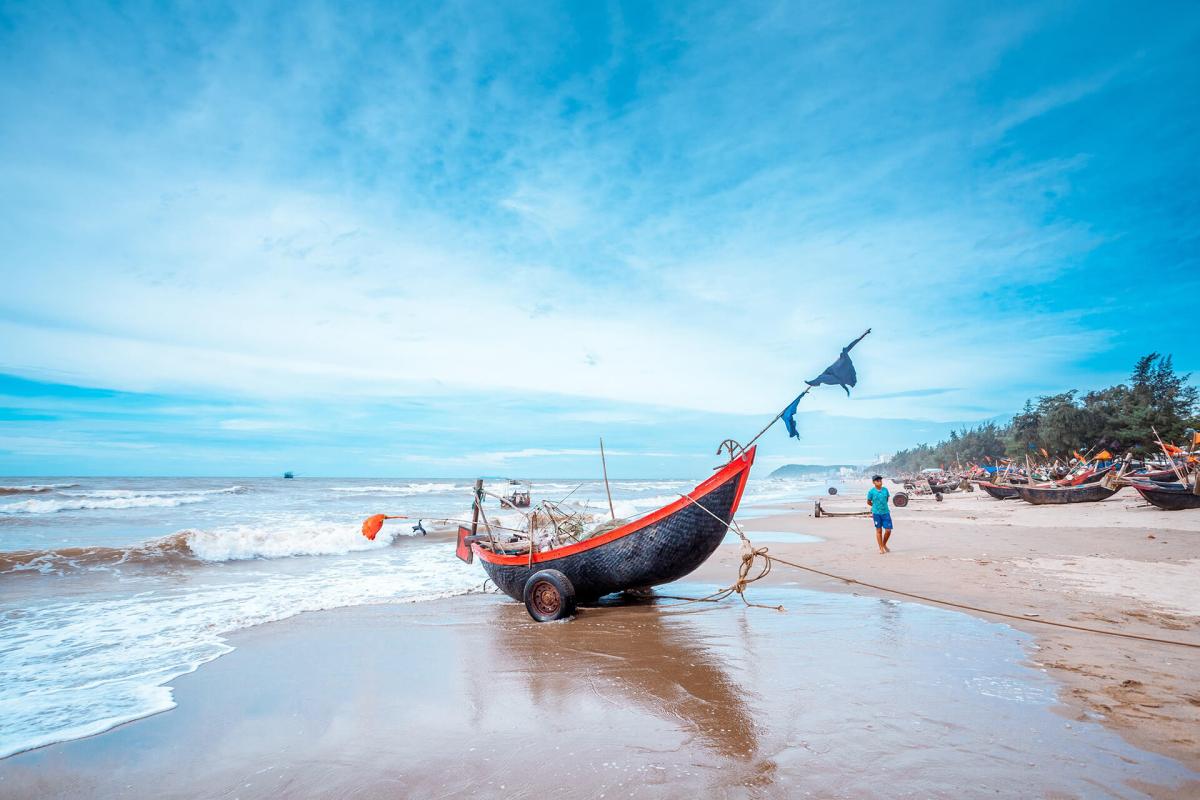 Lam Kinh Relic Site
Lam Kinh Relic Site is in Tho Xuan district, Thanh Hoa, with an area stretching over 140 hectares. This site has not only preserved the intact works of the Later Le Dynasty but has also retained the legendary stories full of mysterious colors of a feudal dynasty considered the most prosperous in Vietnam's history.
Cam Luong Fish Stream
Located in the picturesque Ngoc village, Cam Luong commune, Cam Thuy district, just 80 kilometers west of Thanh Hoa city, lies a stunning natural fish stream teeming with thousands of fish. Each fish weighs an impressive 2 to 8 kilos, with some kingfish weighing in at a whopping 30 kilos.
Ben En National Park
Ben En National Park, also known as "Halong Bay on land," is a source of great pride for the locals and draws millions of tourists annually. Situated in the Nhu Thanh district, this national park spans over 16,000 hectares, home to some of the most unique and beautiful features of the Asian region, including thousand-year-old trees and a diverse array of wildlife, such as elephants, bears, tigers, and monkeys.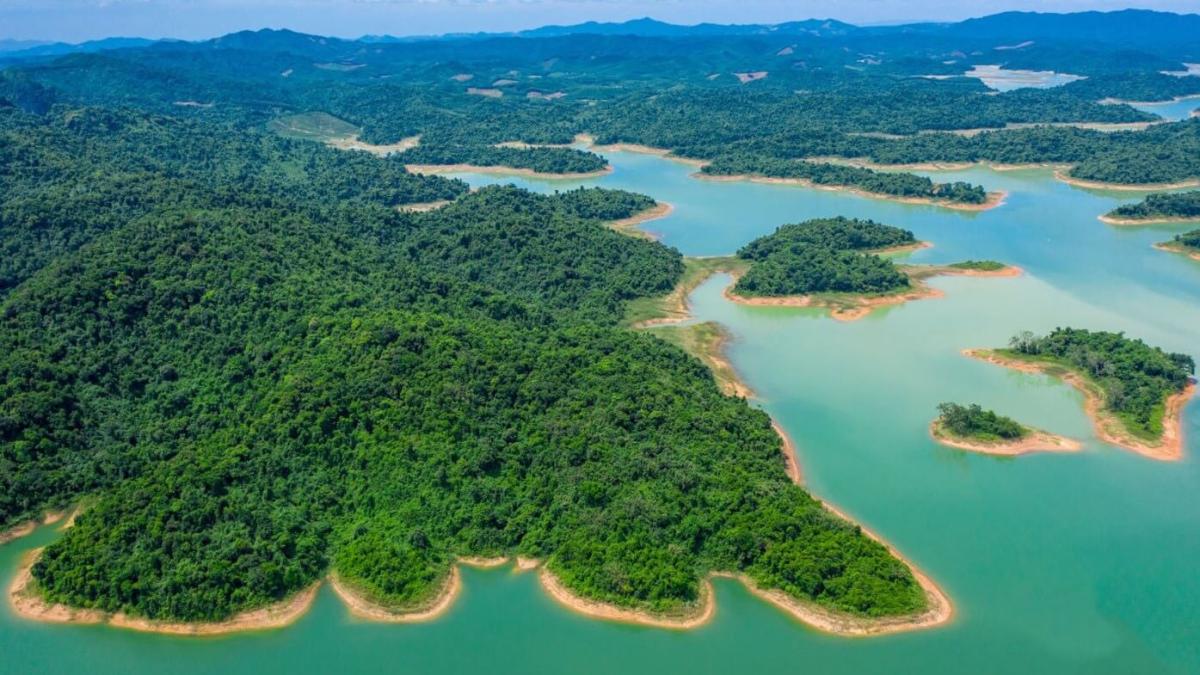 Elephant Waterfall
Compared to many other waterfalls, Elephant Waterfall is not too high, only about 5 meters, but the purity of the water flowing through the sedimentary rock layer creates a unique and picturesque view. It is worth noting that this location was once the resting place of King Quang Trung during his journey to the north to fight against the invading Qing army.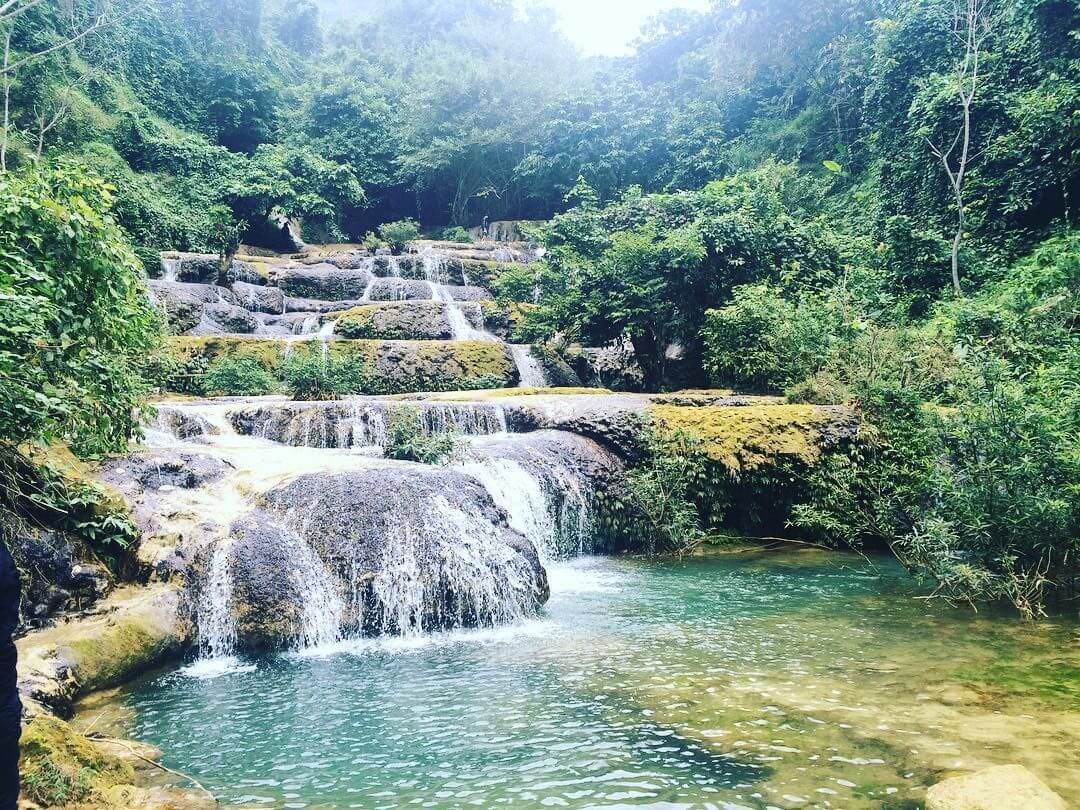 No products were found matching your selection.