Sapa Weather Forecast
{{current_weather.dt | momentjs( atts.date )}}
{{current_weather.temp | temp}}°{{units}}
{{day.dt | momentjs(atts.date)}}
{{day.temp_min | temp}}°{{day.temp | temp}}°{{units}}
{{current_weather.temp | temp}}°
Humidity: {{current_weather.humidity}}%
Clouds: {{current_weather.clouds}}%
Wind ({{current_weather.wind.deg}}): {{current_weather.wind.speed}}{{units_wind}}
{{current_weather.desc}}
{{day.dt | momentjs(atts.date)}}
{{day.temp | temp}}°
{{day.temp_min | temp}}°
Sapa – Something You Should Know Before Your Travel
As a popular tourist destination in Vietnam, Sapa stands at the head of a deep valley of magnificent rice terraces that are still farmed today as they have been for centuries. By staying in homestays and trekking through the surrounding mountains and rice terraces, visitors can fully experience the local way of life and the gorgeous natural beauty of Sapa.
Highlights of Sapa
Located in the Northwest region of Vietnam, Sapa is a district-level town in Lao Cai Province, covering an area of 677 km2 and home to over 60,000 inhabitants. It sits at an elevation of about 1,500 meters and is 380 kilometers northwest of Hanoi, near the border with China.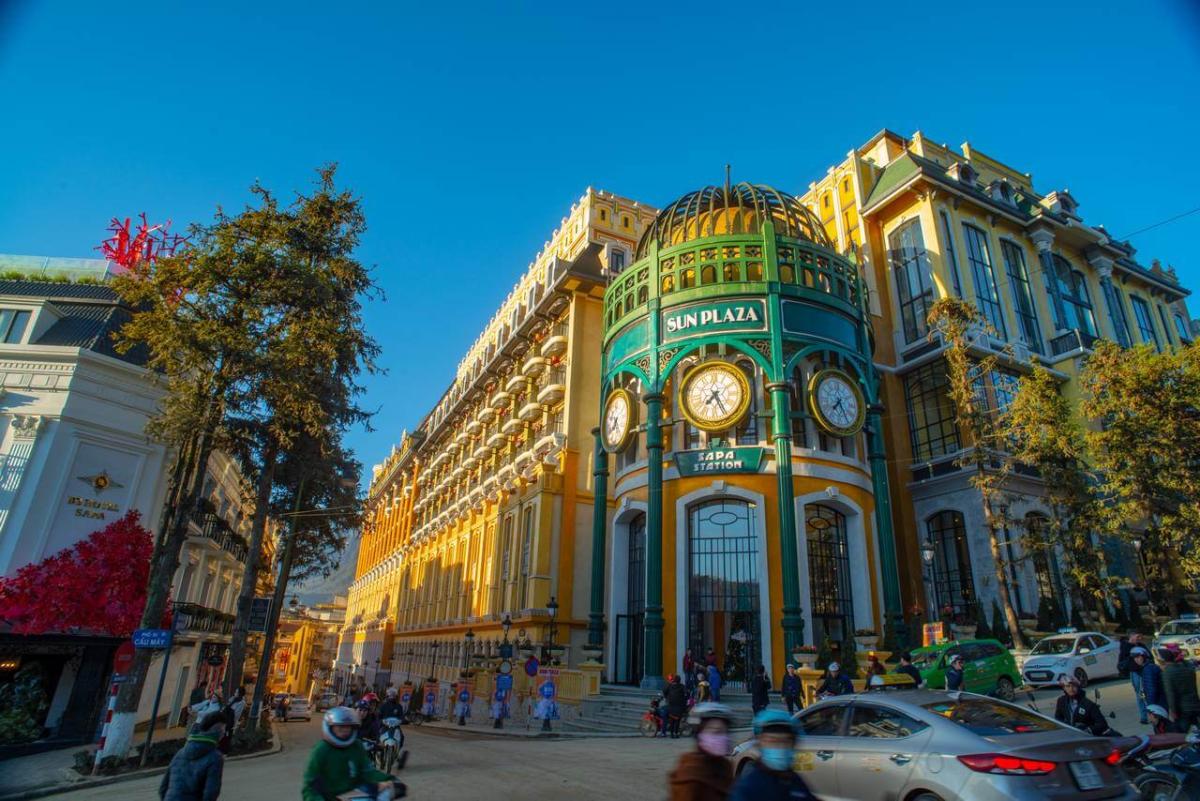 The town is dominated by the Hoang Lien Son mountain range, home to a wide variety of natural creatures, many of which are found only in Northwest Vietnam. To preserve the area's unique biodiversity, the Hoang Lien Nature Reserve was made a National Park in 2006, covering much of the mountain range south of Sapa. This range also includes Fan Si Pan, the highest mountain in Vietnam, standing at 3,143 meters above sea level.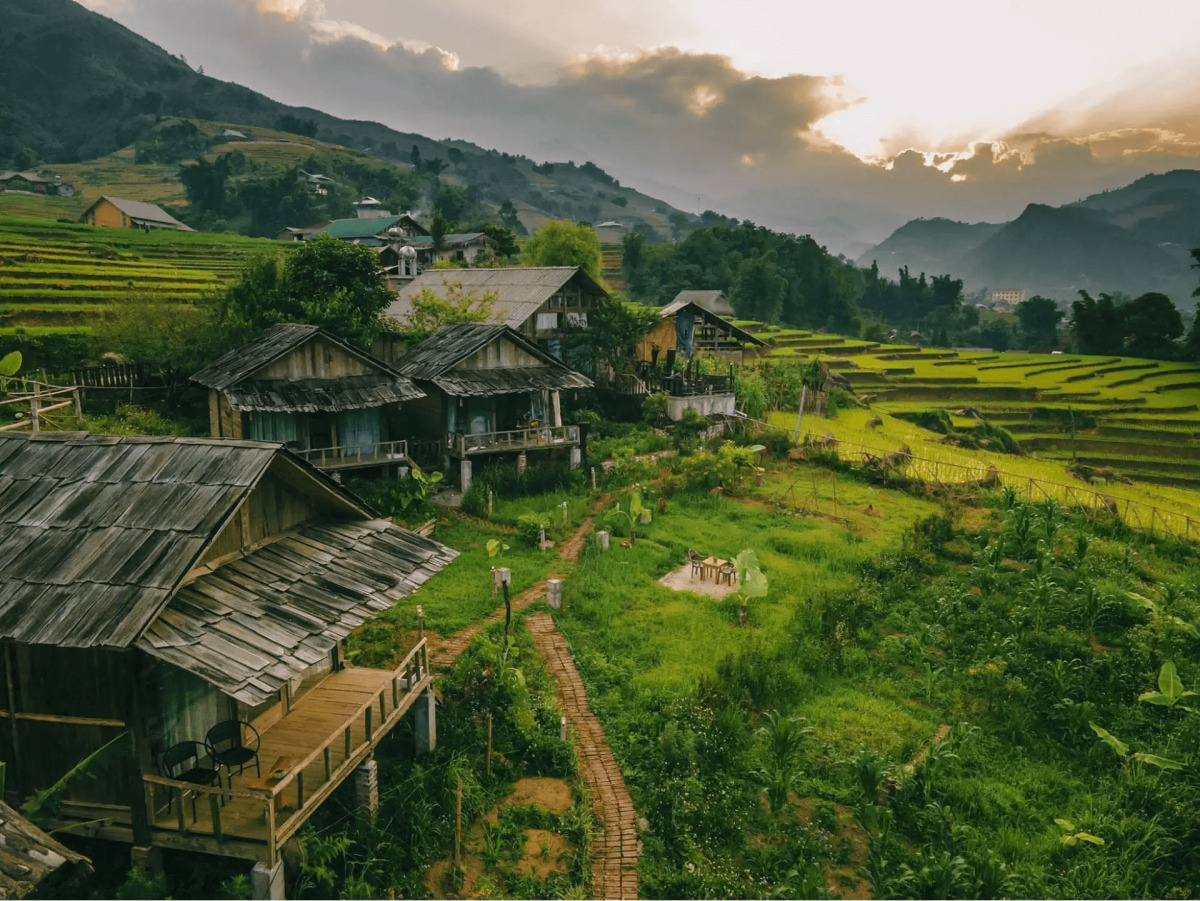 Aside from its breathtaking scenery, Sapa is famous for its fascinating cultural blend. The hillside villages are home to several ethnic minorities, including Hmong, Red Dao, Tay, Giay, and Xa Pho, each with unique cultures and customs. The stunning scenery and cultural immersion makes it a must-visit destination for anyone traveling to Vietnam.
Must-visit destinations in Sapa
Below is a list of fascinating tourist attractions in Sapa that visitors should not miss.
Cat Cat Village
Located near Sapa Town, Cat Cat Village is a beautiful small rural village of H'mong residents. The destination is worth visiting for its stunning views and vibrant local culture.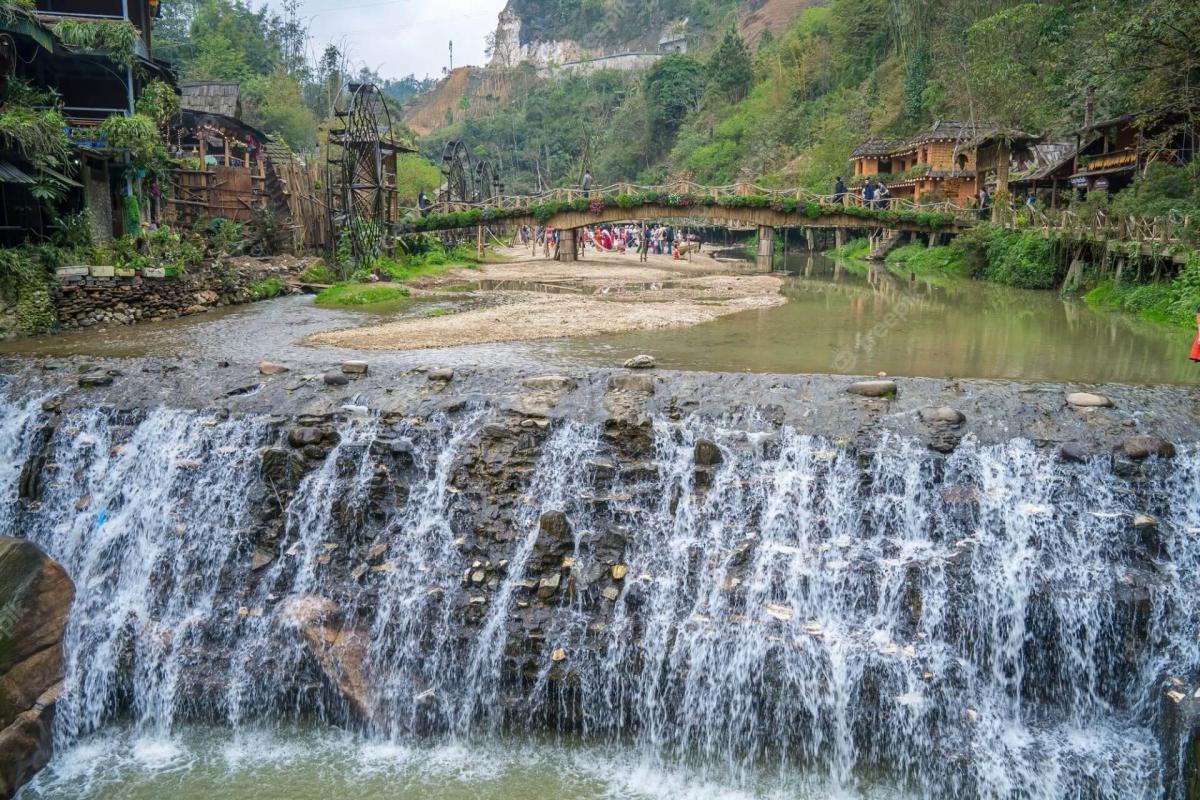 Sapa Culture Museum
Established and put into operation in 2007, Sapa Culture Museum is an ideal destination for culture enthusiasts. Visitors will have the opportunity to learn about the rich history of Sapa and explore the customs, beliefs, and lifestyles of each local ethnic group.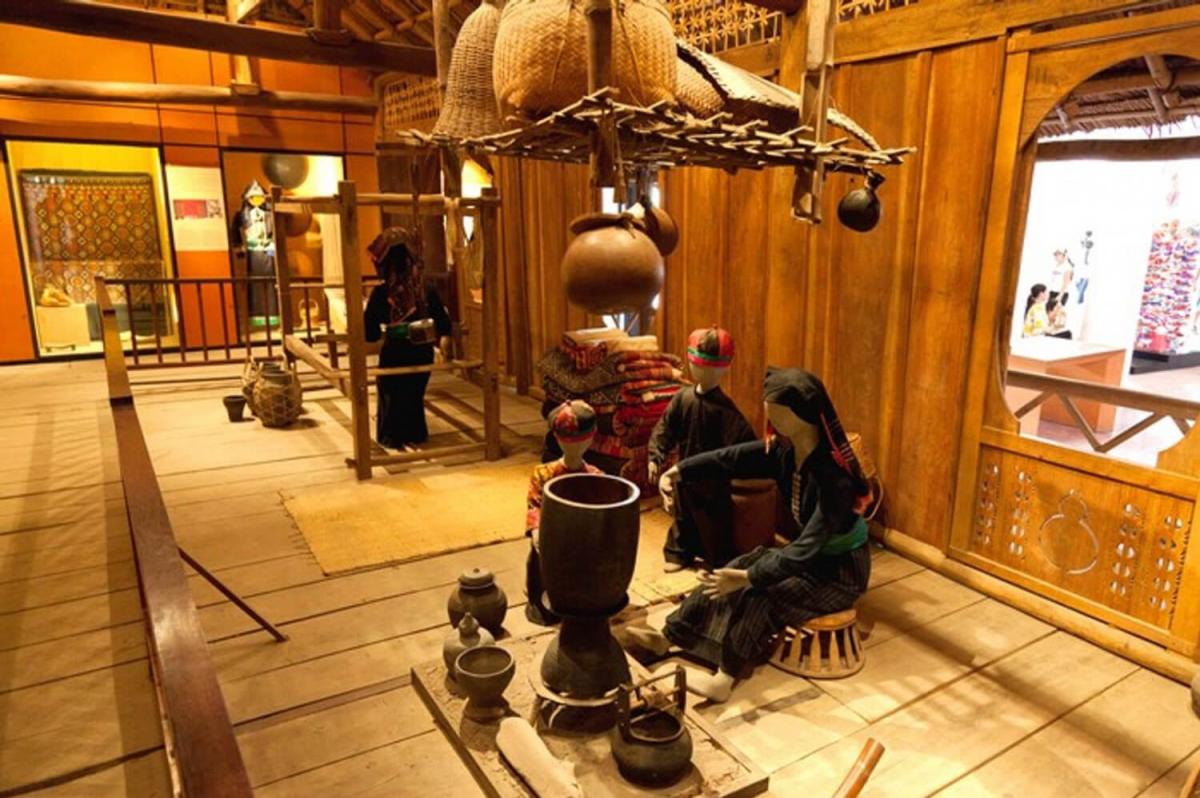 Fansipan
Fansipan, the highest peak in Vietnam, is a famous tourist destination for Vietnamese and international tourists. When tourists conquer the Fansipan Peak, they can admire the beautiful natural scenery and the magnificent clouds on the Hoang Lien Son range, making for an incredible experience.
Sapa Market
Sapa Market is one of the most fascinating spots where visitors can explore and purchase various items such as Sapa delicacies, small souvenirs, beautiful traditional woven fabric, or handmade handicrafts made by locals. Furthermore, the weekend music exchange program is an excellent way to experience and appreciate the cultural uniqueness of the highland region.
Heaven's Gate
Heaven's Gate Sapa has always been the go-to destination for tourists seeking to capture the perfect cloud-hunting moment and virtual photo-taking experience. The scenery here is simply mesmerizing, with mountains and clouds blending to form a picturesque landscape that no painter could depict.
Ham Rong Mountain
Located right behind the Sapa Church, Ham Rong Mountain has a shape like a dragon holding its head up towards the sky. Along with the fascinating attached legend, the mountain is a fascinating spot that attracts millions of visitors each year.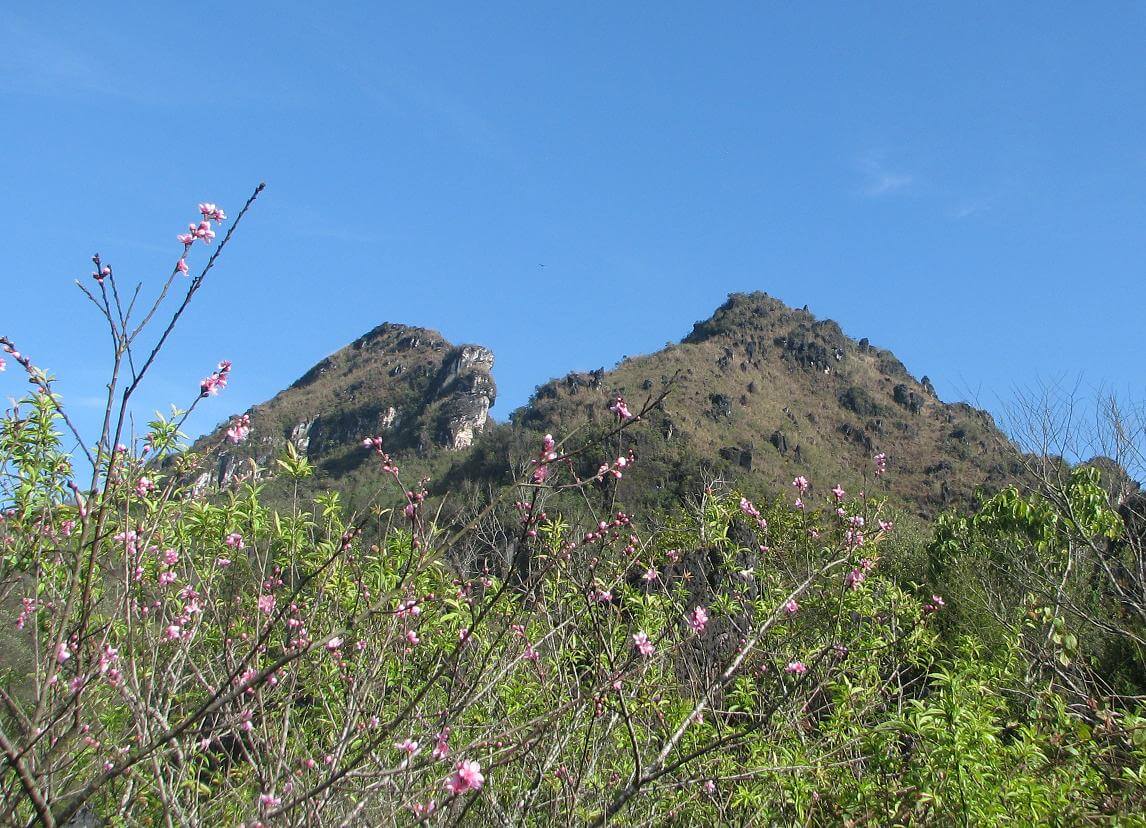 Our Best Sapa Tours
How to book with us?
3 simple steps to book your dream holiday
1
Contact us
You can contact us by phone, email, WhatsApp, contact form or inquiry forms available in product pages.
2
Get the free quote
Our travel experts will contact you within 24 hours to help you get the best trip that meets your requirements.
3
Finalize your booking
Finally, you can make additional adjustments, and once you agree, all that's left to do is pack your bags and go.
Sapa Travel FAQs
What is the best time to visit Sapa?

The best time to visit Sapa is from March to May and from September to November. During these times, the weather is relatively stable with sunny days and cool nights.
How many days should I spend in Sapa?

It's recommended to spend at least 2-3 days in Sapa to fully explore the area and experience the local culture.
What are the main attractions in Sapa?

Sapa is famous for its stunning landscapes, verdant rice terraces, unique stilt villages, Indigo forests, and Fansipan mountain - the highest peak in Indochina.
What local food should I try in Sapa?

Some must-try local dishes in Sapa include Thang Co (horse stew), Com Lam (bamboo cooked rice), and grilled skewers.
What should I wear in Sapa?

The weather in Sapa is quite changeable. Therefore, it's recommended to bring both warm clothes (for cold mornings and evenings) and light clothes (for the warm daytime).
What souvenirs should I buy in Sapa?

Popular souvenirs from Sapa include brocades, locally grown tea, silver jewelry, and dried fruits.
If you have any other questions or requests, please feel free to contact us
Sapa Travel Guides
All tours related to Sapa