Hanoi Weather Forecast
{{current_weather.dt | momentjs( atts.date )}}
{{current_weather.temp | temp}}°{{units}}
{{day.dt | momentjs(atts.date)}}
{{day.temp_min | temp}}°{{day.temp | temp}}°{{units}}
{{current_weather.temp | temp}}°
Humidity: {{current_weather.humidity}}%
Clouds: {{current_weather.clouds}}%
Wind ({{current_weather.wind.deg}}): {{current_weather.wind.speed}}{{units_wind}}
{{current_weather.desc}}
{{day.dt | momentjs(atts.date)}}
{{day.temp | temp}}°
{{day.temp_min | temp}}°
Hanoi – The Soulful Heart of an a-thousand-year-old Country
Founded over 1000 years ago, Vietnam's capital city is rich in history, with the streets of its rambling Old Quarter dating back to the 14th century. It enchants millions of visitors with its timeless cultural values and delicious street food, which is appreciated all over the world.
What are Hanoi's attractions?
Hanoi, also known as Ha Noi, is the thriving capital and second-largest city of Vietnam, with a population of 8.5 million residents and an area covering over 3,000 square kilometers. As Vietnam's second cultural and political center after Ho Chi Minh City, Hanoi has a rich history dating back over 2,000 years to the Vietnamese nation of Au Lac.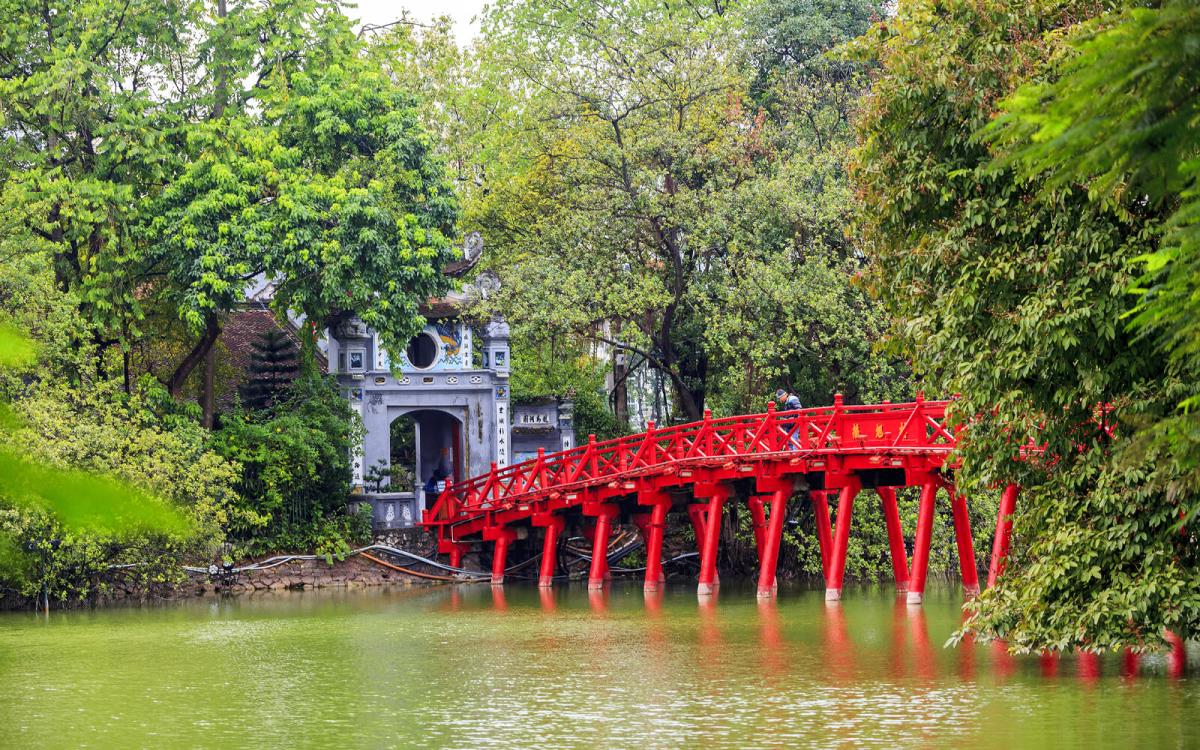 Today, Hanoi is a popular tourist attraction known for its well-preserved French colonial architecture, religious sites, and historical landmarks. Visitors can explore sites dedicated to Buddhism, Catholicism, Confucianism, and Taoism, along with numerous museums. One must-visit attraction is the Central Sector of the Imperial Citadel of Thang Long in Ba Dinh District, which was officially recognized as a UNESCO World Heritage Site in 2010.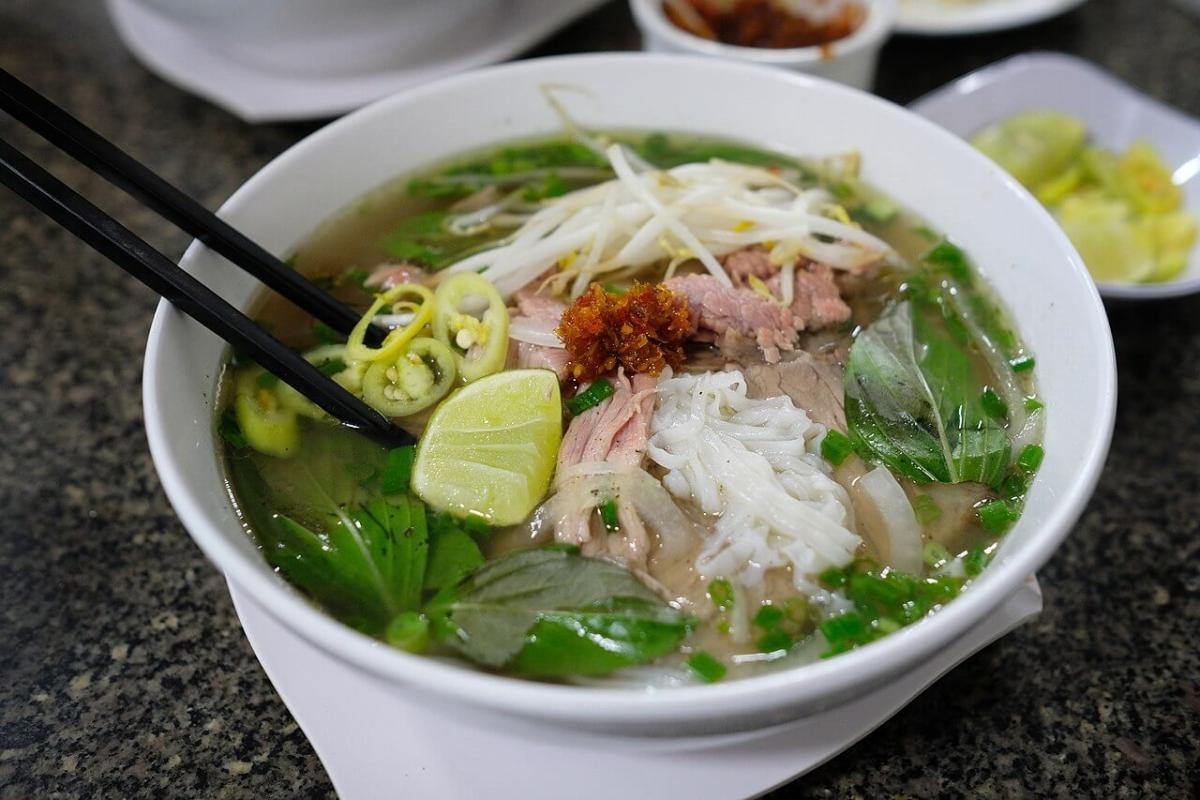 Hanoi's street food is a major attraction for locals and tourists alike. Some of the most popular dishes include pho (a savory noodle soup), bun cha (grilled pork with vermicelli noodles), and banh mi (a type of Vietnamese sandwich). The city is also known for its delicious egg coffee, a unique beverage made with egg yolks, coffee, and condensed milk. Visitors can easily find street food vendors throughout the city, with some of the best food found in the Old Quarter.
Overall, Hanoi is a vibrant and exciting city that offers visitors a wealth of cultural experiences and culinary delights.
Must-visit tourist attractions in Hanoi
Below is a list of destinations visitors should not miss when visiting Hanoi.
Hanoi Old Quarter
Hanoi's Old Quarter is the traditional heart of Vietnam's capital. Each of the 36 streets is named for a particular trade. Visitors can spend hours strolling through the network of tranquil narrow lanes that retain their quaintness over the years.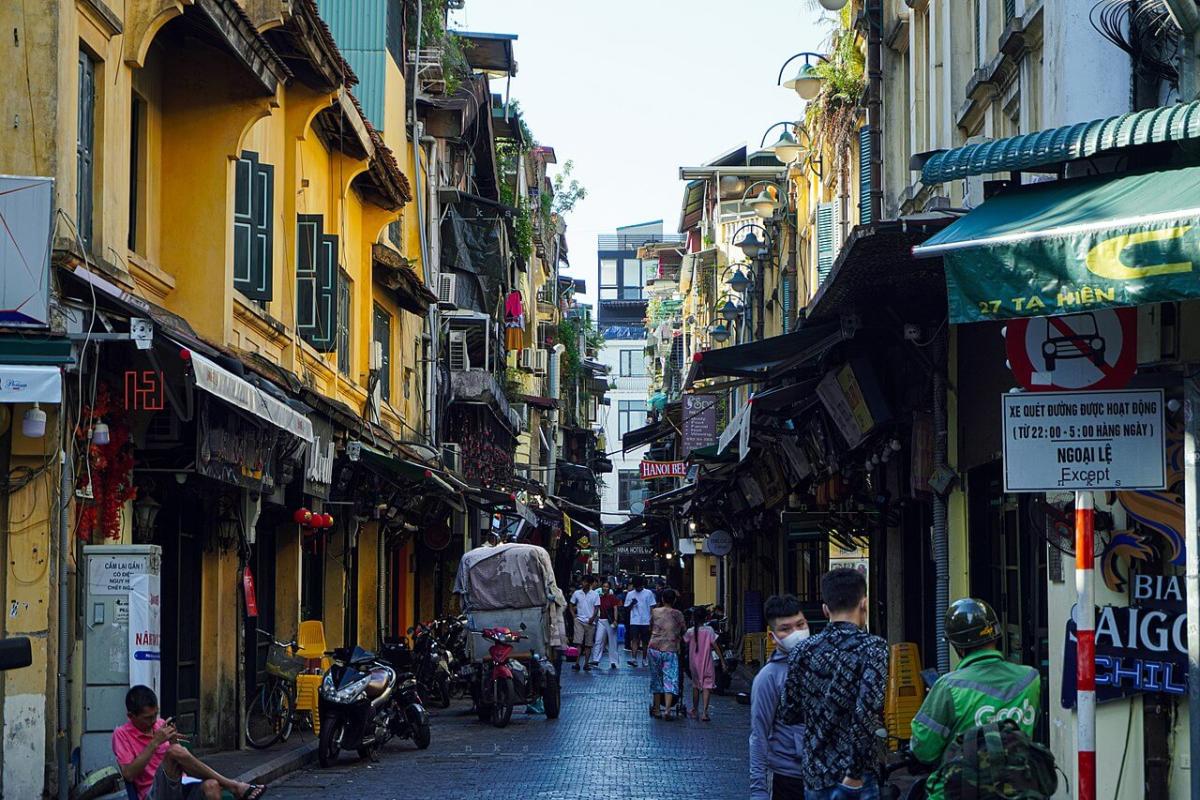 Sword Lake
Sword Lake, also known as Hoan Kiem Lake, is located in the heart of Hanoi's old quarter, making it an ideal destination for all excursions. This lake is associated with a thousand-year-old myth that is familiar to any Hanoian. When visiting this lake, travelers can not only experience the history but also marvel at other attractions built inside it, such as Thap Rua (Turtle Tower), The Huc Bridge, and Ngoc Son Temple.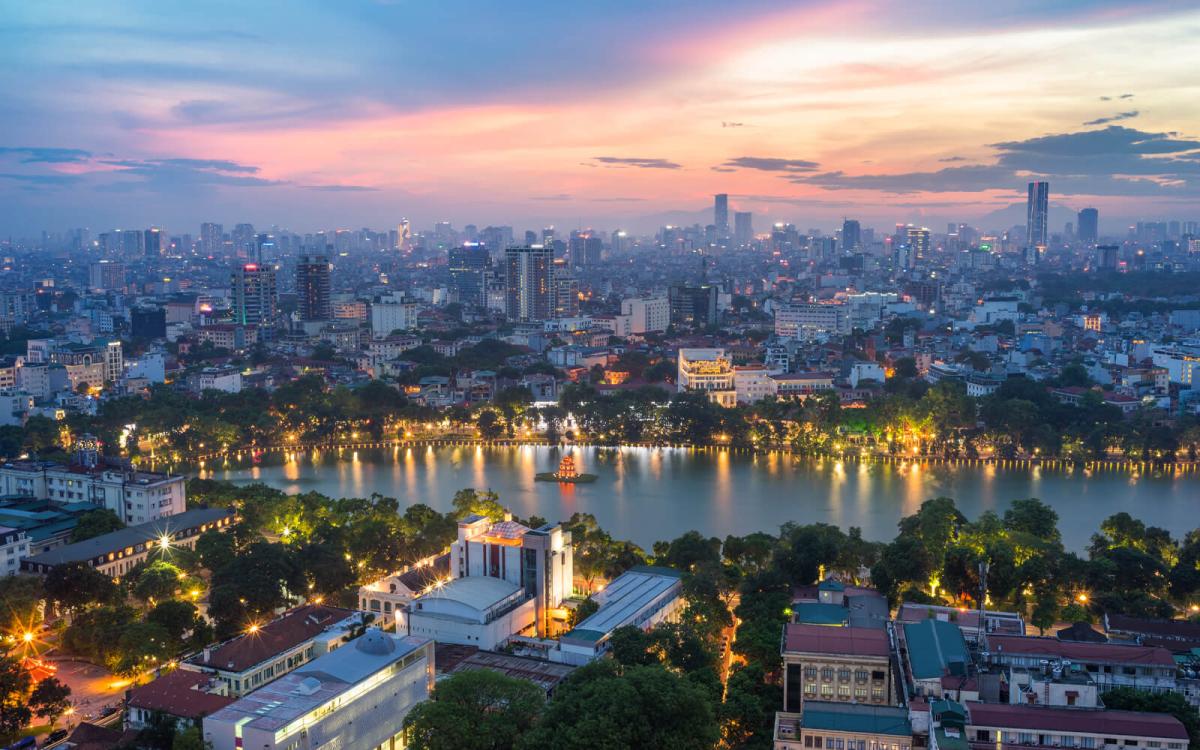 West Lake
West Lake is the largest freshwater lake in Hanoi, offering stunning views and historical sites nearby. Its beauty enchants Hanoians all day long, from the tranquil and misty mornings to the vibrant and bustling evenings. There are also many water activities available around the lake, such as bicycling and watching the sunset, making it a great place to enjoy both the scenery and outdoor activities.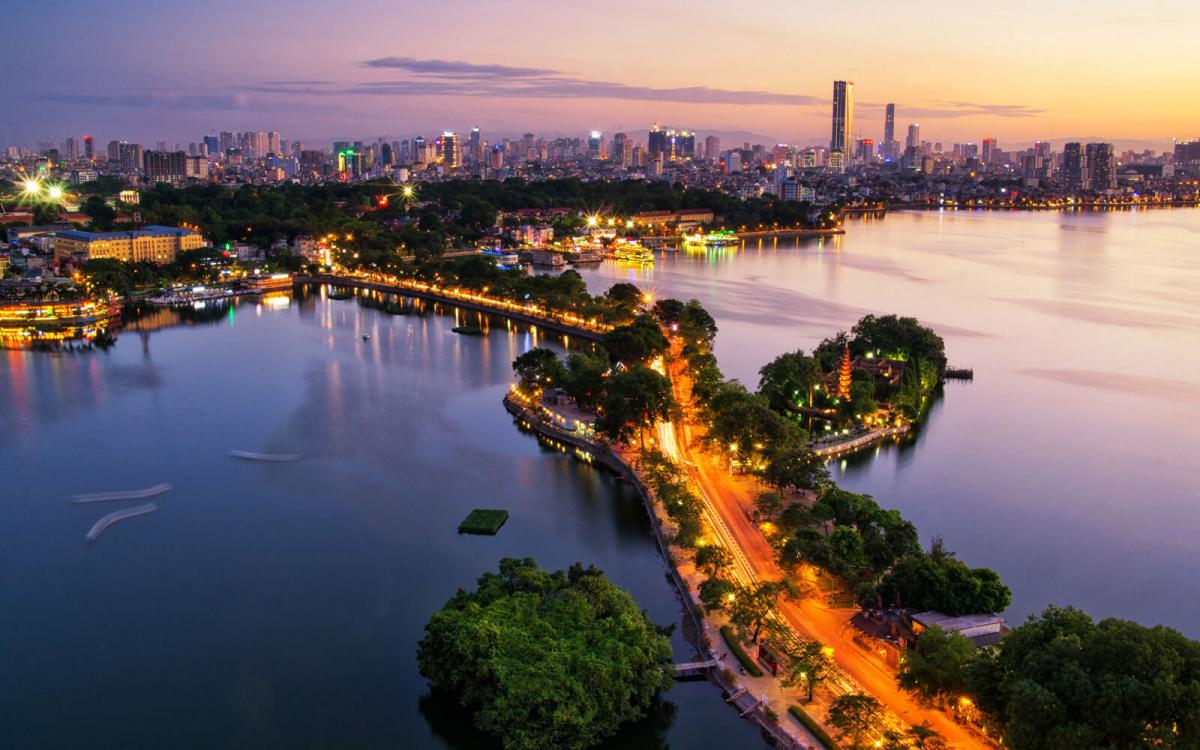 Temple of Literature
As a well-known tourist attraction in Hanoi, the Temple of Literature is also considered Vietnam's first university, which nurtured talent for the country. To this day, the temple remains a symbol of the cradle of Vietnamese thousand-year civilization. Students believe that visiting this temple will bring them good luck in exams.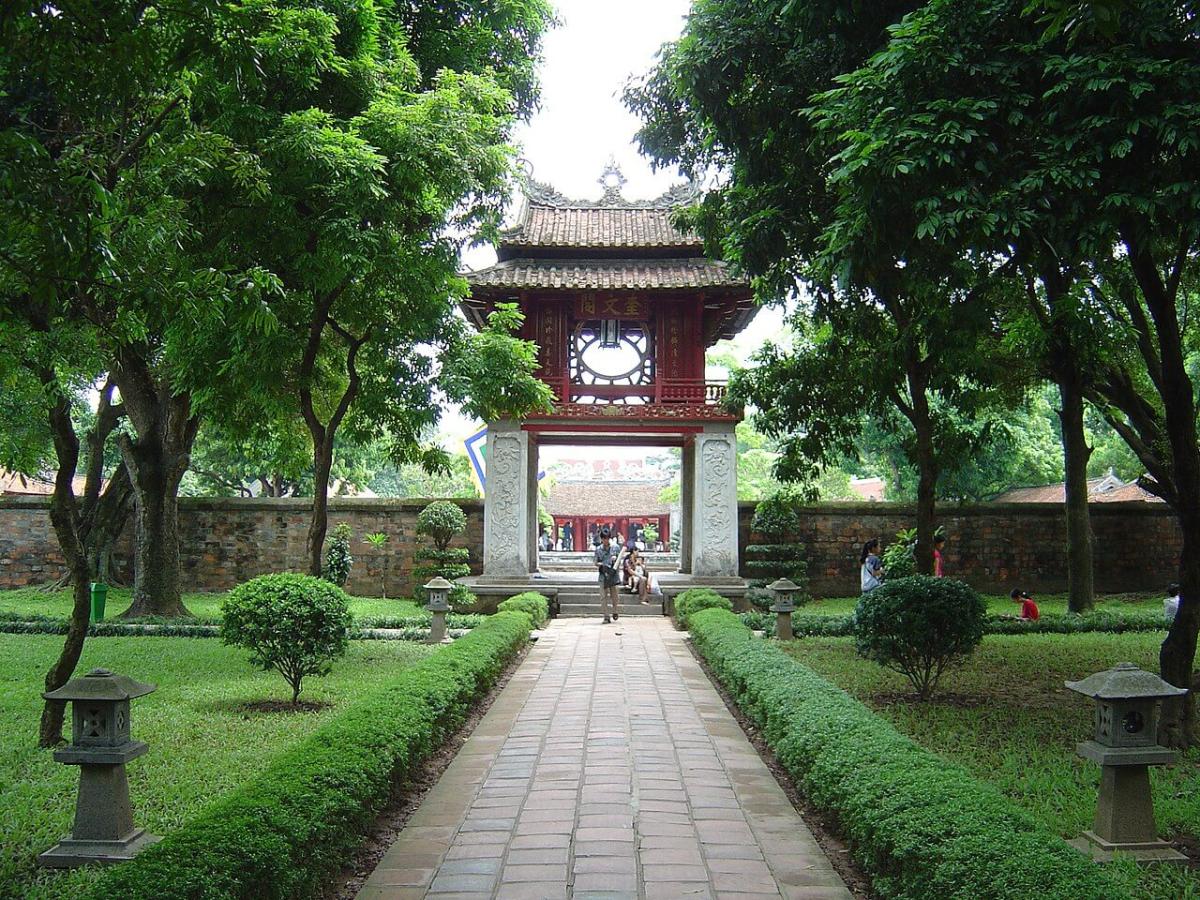 Imperial Citadel of Thang Long
Hoang Thanh Thang Long (Imperial Citadel of Thang Long) was once the residence of Vietnamese kings and their families during feudal dynasties. Today, this UNESCO Heritage Site remains significant as an important historical and cultural relic in Vietnam.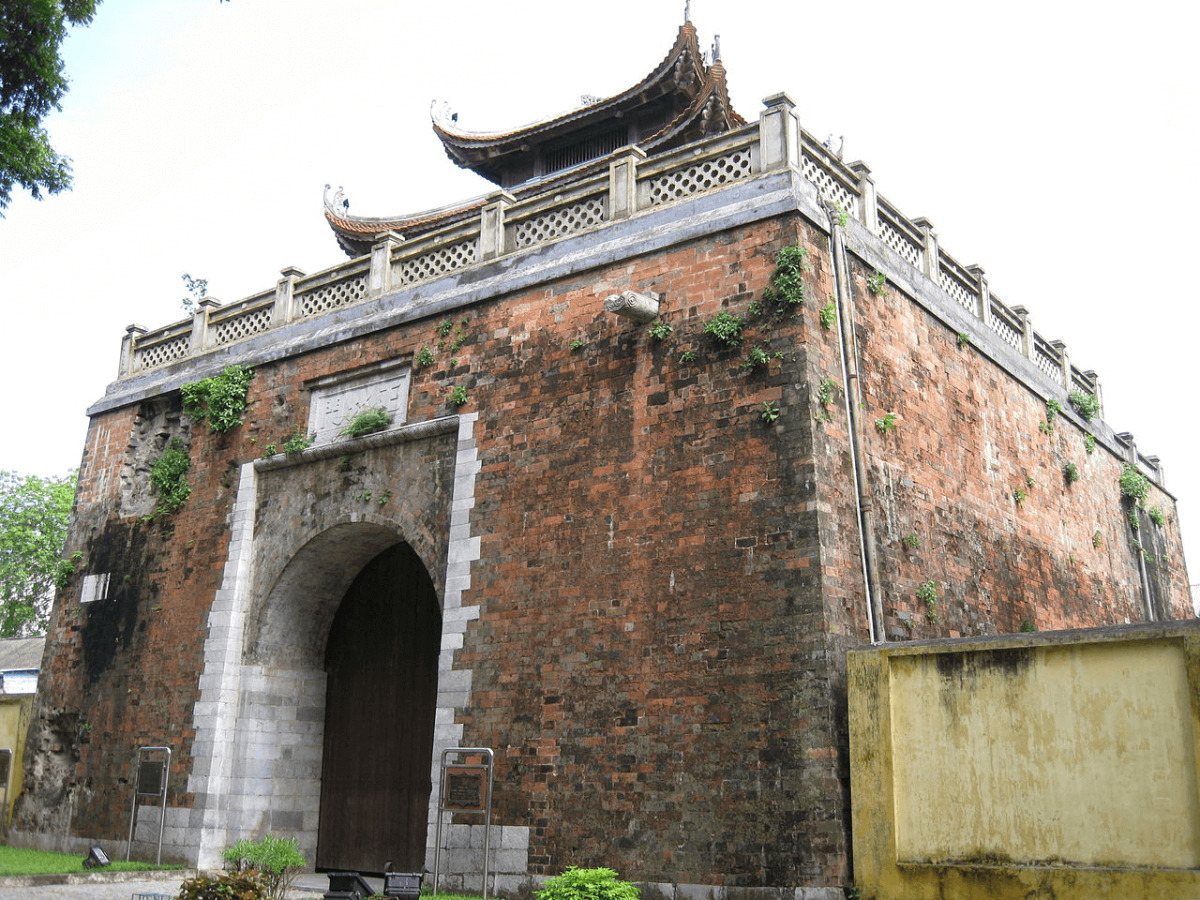 Long Bien Bridge
The Long Bien Bridge was the first steel bridge constructed across the Red River during the French invasion. Over time, it has witnessed the nation's joys and sorrows and is nicknamed "the historical witness" by the residents in the capital.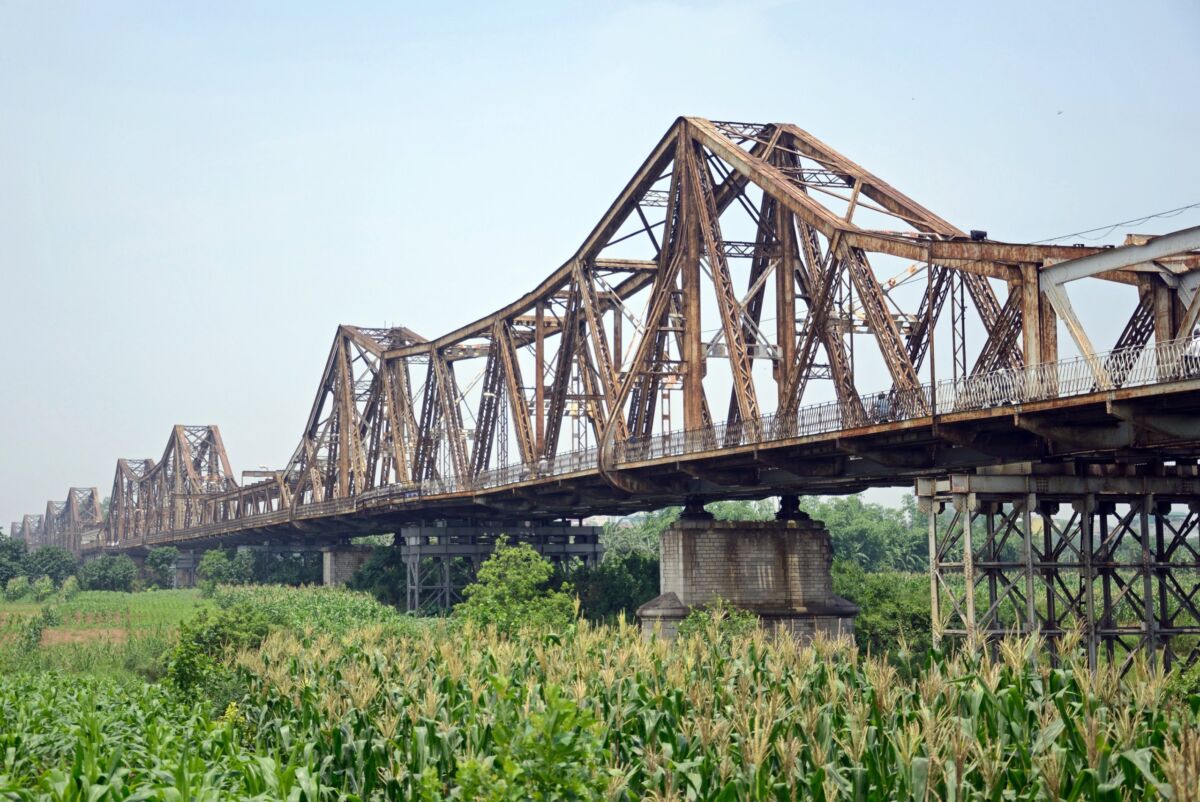 Bat Trang Ceramic Village
Situated on the eastern bank of the Red River, this complex includes museums, workshops, ancient houses, and markets. Visitors can attend workshops to create their own ceramic work, and the market is a great place to find unique ceramics, as each piece takes hours for an artist to paint by hand.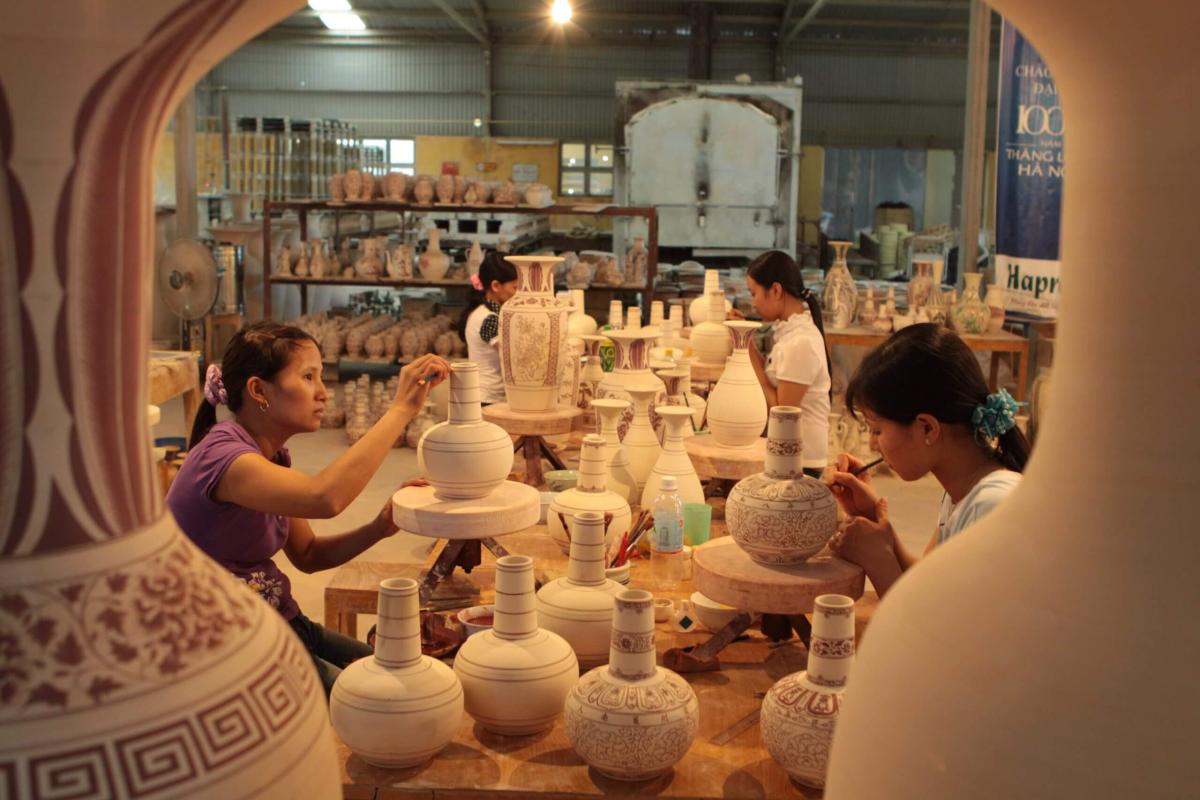 Our Best Hanoi Tours
How to book with us?
3 simple steps to book your dream holiday
1
Contact us
You can contact us by phone, email, WhatsApp, contact form or inquiry forms available in product pages.
2
Get the free quote
Our travel experts will contact you within 24 hours to help you get the best trip that meets your requirements.
3
Finalize your booking
Finally, you can make additional adjustments, and once you agree, all that's left to do is pack your bags and go.
Hanoi Travel FAQs
When is the best time to visit Hanoi?

The best time to visit Hanoi is from October to April when the weather is cooler and dry. During this period, the temperature ranges from 17-22°C with less rainfall, making it ideal for sightseeing and outdoor activities. However, if you want to experience Hanoi's winter, plan your trip between December and January.
How many days should I spend in Hanoi?

To fully explore Hanoi and its surrounding attractions, a stay of at least 3-5 days is suggested. This allows enough time to visit the key sights such as Hoan Kiem Lake, Old Quarter, Temple of Literature, and Ho Chi Minh Mausoleum, as well as taking a day trip to Ha Long Bay or Sapa.
What are the main attractions in Hanoi?

Major spots to visit in Hanoi include Hanoi Old Quarter, Hoan Kiem Lake, Temple of Literature, Ho Chi Minh Mausoleum, Hoa Lo Prison, Dong Xuan Market, Thang Long Puppet Theatre, Hanoi Opera House, and West Lake Area.
Top local dishes in Hanoi?

Here are the top 15 local dishes in Hanoi:

Pho (Vietnamese Noodle Soup)
Banh Mi (Vietnamese Sandwich)
Banh Cuon (Steamed Rice Roll)
Bun Thang (Rice Vermicelli with Chicken, Egg, and Pork)
Cha Ca (Turmeric Fish with Dill)
Mien Xao Luon (Glass Noodles with Deep-Fried Eel)
Bun Cha (Grilled Pork with Rice Noodles)
Bun Rieu Cua (Crab Noodle Soup)
Bun Dau Mam Tom (Fermented Shrimp Paste with Tofu and Rice Vermicelli)
Pho Cuon (Rice Noodle Rolls)
Nom Thit Bo Kho (Dried Beef Salad)
Bun Oc (Snail Noodle Soup)
Banh Xeo (Sizzling Pancake)
Nem Ran (Fried Spring Roll)
Xoi Xeo (Yellow Sticky Rice)
Which are the best places in Hanoi for nightlife?

The Old Quarter and areas around Hoan Kiem Lake are popular for nightlife. These areas are home to a variety of bars, clubs, and street food stalls which stay open until late at night. Some well-known spots include Bia Hoi Junction, Ta Hien Street, and the West Lake area.
What currency should I carry in Hanoi?

The official currency is Vietnam Dong (VND), and it's advisable to carry some for small purchases and local markets. However, USD is also widely accepted, especially in hotels, restaurants, and tourist spots. Credit cards are accepted in many places, but it's always good to check beforehand.
If you have any other questions or requests, please feel free to contact us
Hanoi Travel Guides
All tours related to Hanoi