Phu Quoc Island Weather Forecast
{{current_weather.dt | momentjs( atts.date )}}
{{current_weather.temp | temp}}°{{units}}
{{day.dt | momentjs(atts.date)}}
{{day.temp_min | temp}}°{{day.temp | temp}}°{{units}}
{{current_weather.temp | temp}}°
Humidity: {{current_weather.humidity}}%
Clouds: {{current_weather.clouds}}%
Wind ({{current_weather.wind.deg}}): {{current_weather.wind.speed}}{{units_wind}}
{{current_weather.desc}}
{{day.dt | momentjs(atts.date)}}
{{day.temp | temp}}°
{{day.temp_min | temp}}°
Phu Quoc Island – A Paradise for Beach Lovers
When you take a trip to Phu Quoc, there are countless thrilling experiences that you absolutely cannot miss. From the breathtaking crystal-clear water and the soft white sand beaches to the unspoiled forests, this place is truly a paradise. Let's explore some helpful information to get you ready for your trip to Phu Quoc!
Highlights of Phu Quoc Island
Phu Quoc Island, the largest island in Vietnam, is situated near the coast of Cambodia in the Gulf of Thailand. Half of the island is a national park with an abundance of natural beauty. From the map view, Phu Quoc resembles a fish waving its tail in the Gulf of Thailand.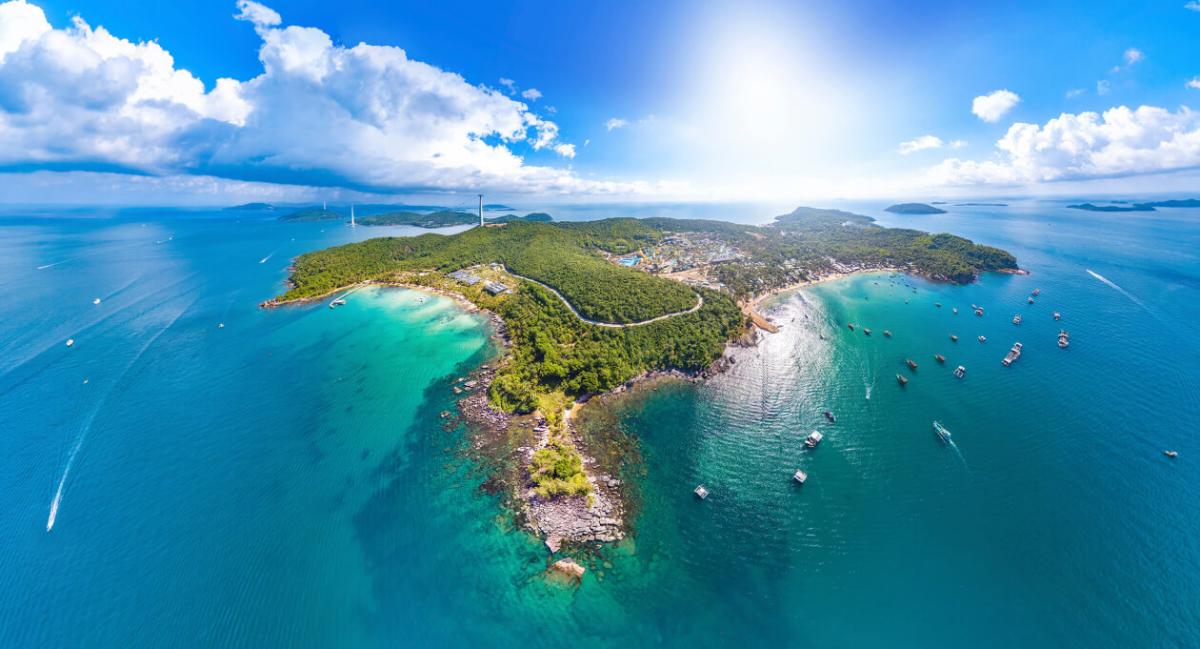 The island confidently earns its well-deserved nickname, "Emerald Island," thanks to its stunning white powder beaches, turquoise waters, palm tree forests, mountains, and waterfalls. Not only is it a paradise for nature lovers, but it also features bustling markets and unique local food products.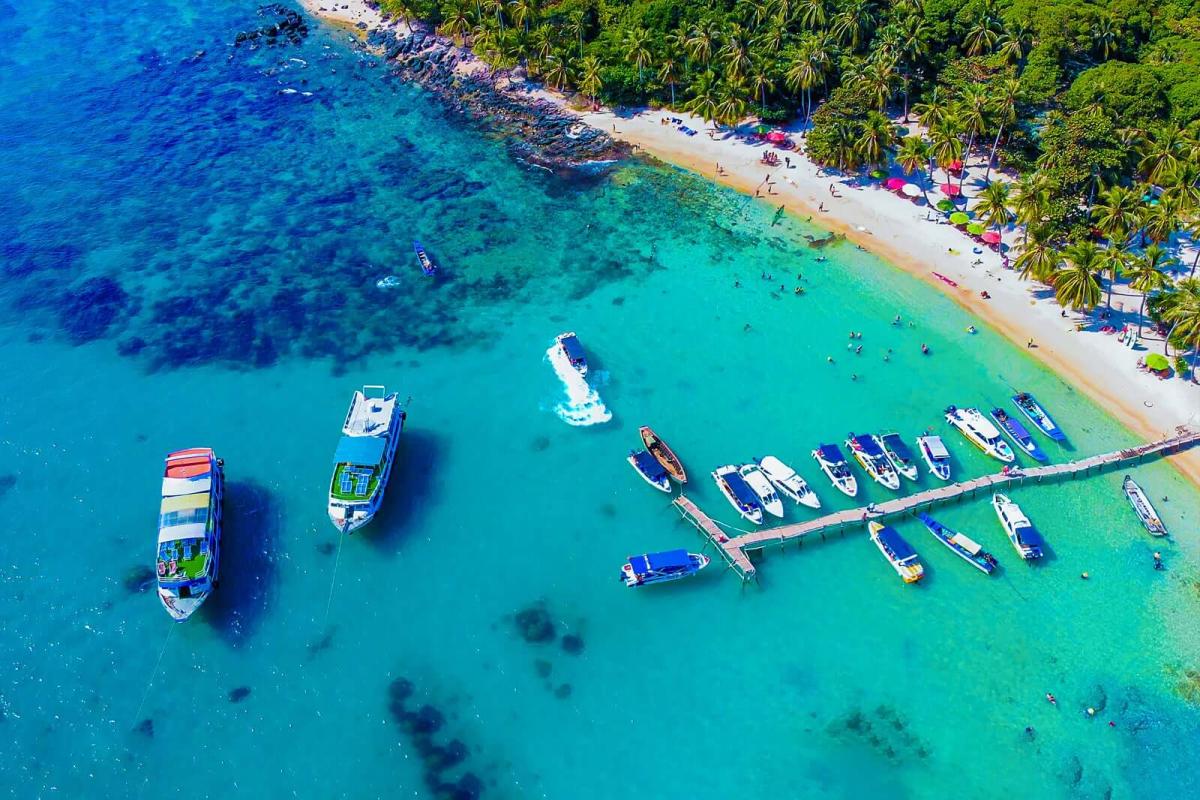 Besides enjoying stunning nature, Phu Quoc Island offers a variety of recreational activities suitable for all visitors. For adventurers, it is great to hop on a motorbike to explore the island and local life, with all the top things to do in Phu Quoc, such as paddling a canoe, diving or snorkeling, or watching the sunset on the beach with a few cocktails or a BBQ. Families can enjoy a fun day out at Phu Quoc Vinpearl Land, with impressive entertainment, colorful performances, and an extensive aquarium. All of these activities will provide you with such a fascinating and relaxing holiday that you have never had before.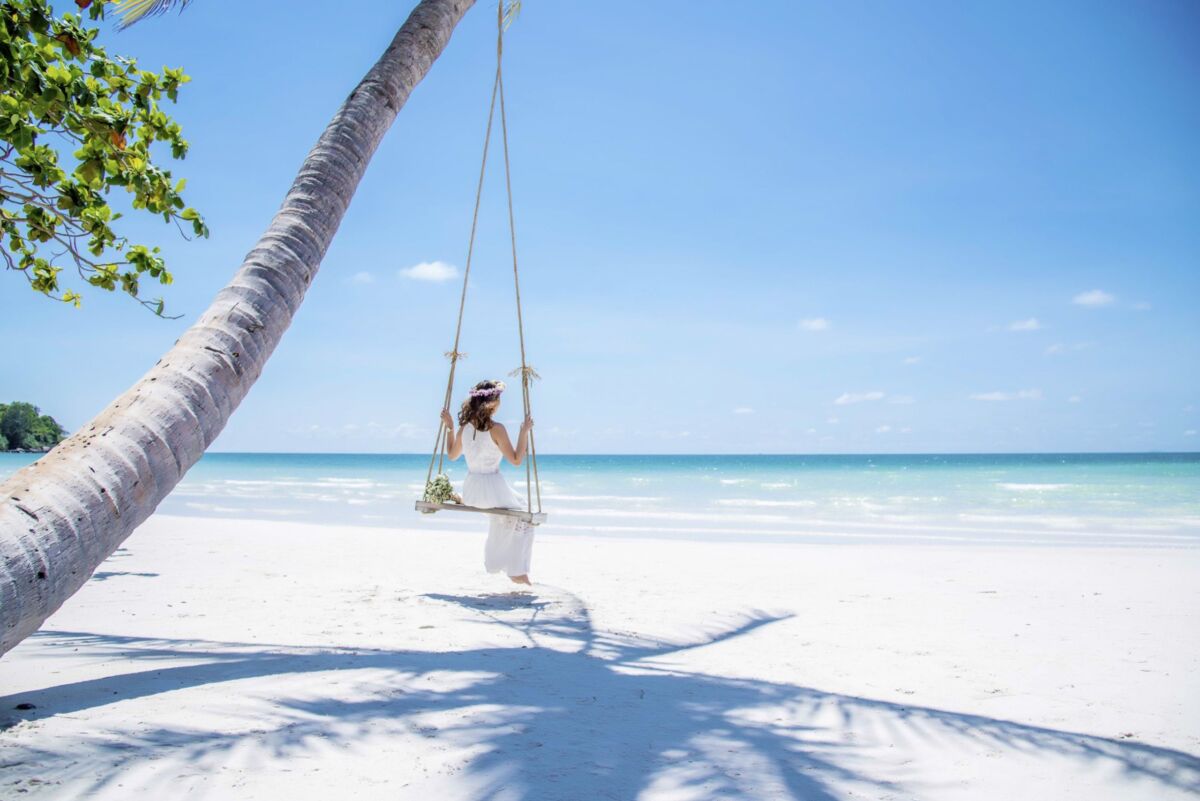 Best time to visit Phu Quoc Island
Phu Quoc experiences both wet and dry seasons. During the dry season, which runs from November to March, temperatures range from 25-28°C, making it the ideal time to visit. It is recommended to schedule in advance as hotels tend to fill up quickly.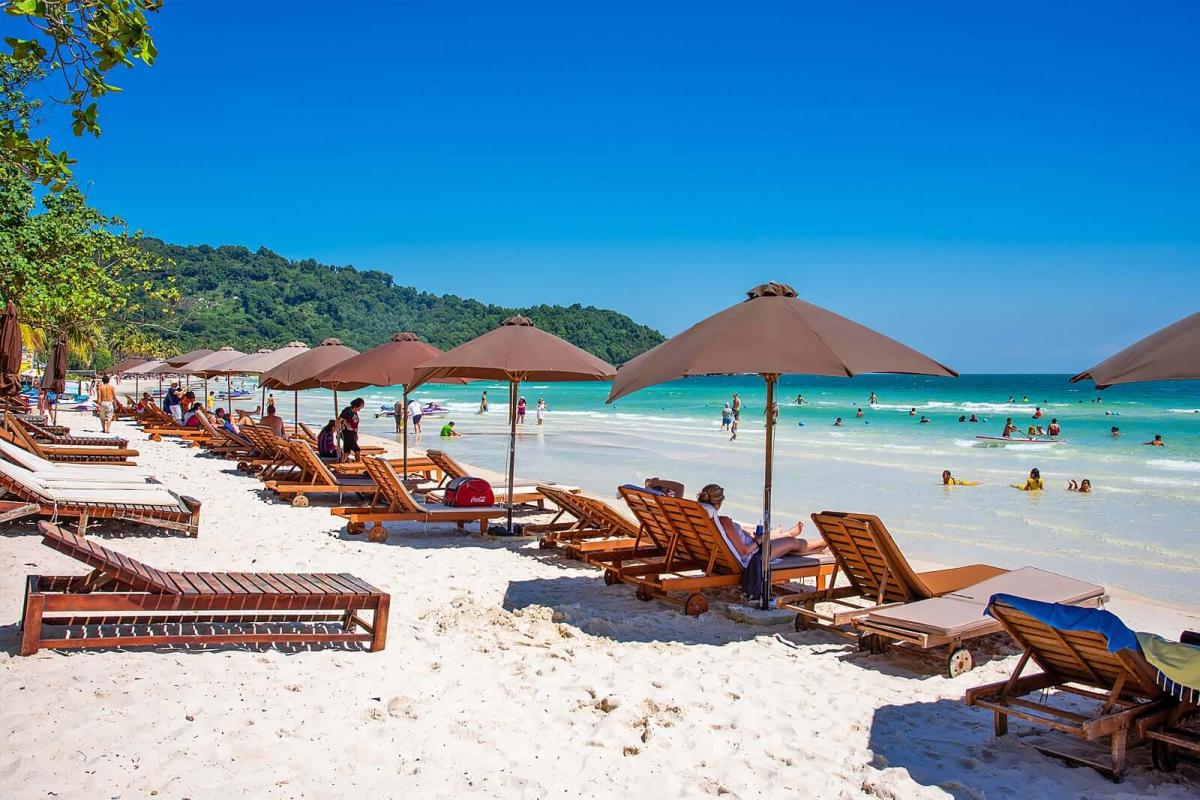 From April to June and in October, conditions are still good for travel. However, temperatures can reach 35°C in April and May when humidity is high. If you prefer a quieter holiday and don't mind heavy rain, the monsoon from July to September is the perfect time to visit, as it tends to be less crowded during this season.
Our Best Phu Quoc Island Tours
How to book with us?
3 simple steps to book your dream holiday
1
Contact us
You can contact us by phone, email, WhatsApp, contact form or inquiry forms available in product pages.
2
Get the free quote
Our travel experts will contact you within 24 hours to help you get the best trip that meets your requirements.
3
Finalize your booking
Finally, you can make additional adjustments, and once you agree, all that's left to do is pack your bags and go.
Phu Quoc Island Travel FAQs
How many days should I spend in Phu Quoc Island?

A stay of 3-4 days is typically enough to explore the key attractions and enjoy the unique culture and natural beauty of Phu Quoc Island.
What are the main attractions in Phu Quoc Island?

Main attractions in Phu Quoc Island include the Phu Quoc National Park, Vinpearl Safari, Dinh Cau Night Market, and beautiful beaches like Long Beach and Sao Beach.
What local food should I try in Phu Quoc Island?

Local foods to try in Phu Quoc Island include fresh seafood, particularly the island's famous black pepper crab, and Goi Cuon (Vietnamese spring rolls).
What souvenirs should I buy in Phu Quoc Island?

Consider buying Phu Quoc's renowned black pepper, pearl jewelry, and locally produced fish sauce as souvenirs.
If you have any other questions or requests, please feel free to contact us
Phu Quoc Island Travel Guides
All tours related to Phu Quoc Island