Hoi An Weather Forecast
{{current_weather.dt | momentjs( atts.date )}}
{{current_weather.temp | temp}}°{{units}}
{{day.dt | momentjs(atts.date)}}
{{day.temp_min | temp}}°{{day.temp | temp}}°{{units}}
{{current_weather.temp | temp}}°
Humidity: {{current_weather.humidity}}%
Clouds: {{current_weather.clouds}}%
Wind ({{current_weather.wind.deg}}): {{current_weather.wind.speed}}{{units_wind}}
{{current_weather.desc}}
{{day.dt | momentjs(atts.date)}}
{{day.temp | temp}}°
{{day.temp_min | temp}}°
Hoi An – The Peaceful Meeting Place of Past and Present
Hoi An is a charming city in Quang Nam province, renowned for its ancient architecture that has been preserved almost intact with over 1000 architectural relics, including streets, houses, assembly halls, shrines, pagodas, temples, ancestral houses, and ancient wells. Along with the delicious local food and the hospitality of the residents, a trip to Hoi An will enchant tourists with its timeless and rustic charm that is both enchanting and authentic.
Highlights of Hoi An
Hoi An's location is in central Vietnam, 795 km south of Hanoi, 940 km from Ho Chi Minh City, 122 km from Hue, and 30 km southeast of Danang. Situated along the northern bank of the Thu Bon River in Vietnam, Hoi An was once a thriving international trade port from the 15th to the 19th century, attracting merchants from all over the world.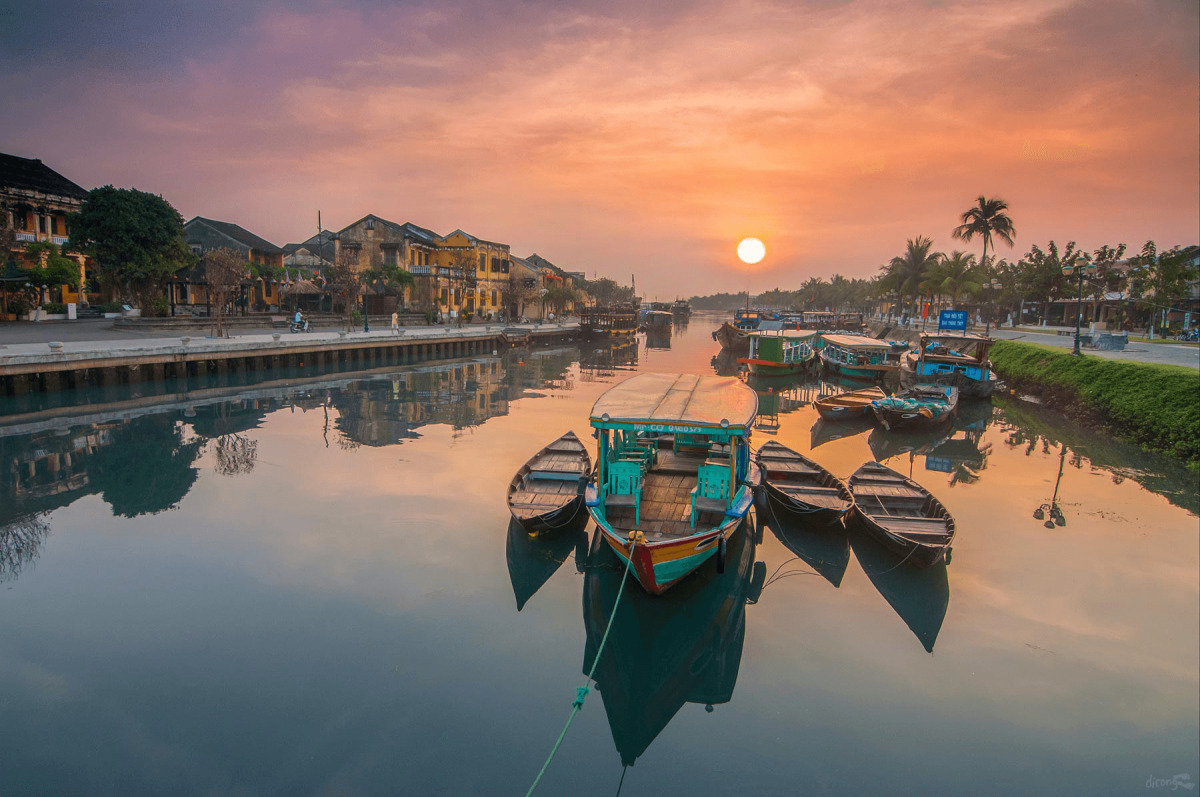 Recognized as a world cultural heritage site by UNESCO since 1999, Hoi An is famous for its architectural heritage that dates back hundreds of years. Despite the challenges of history, the town's ancient beauty endures in every tile, brick, and tree, just like the simple and honest nature of the local people.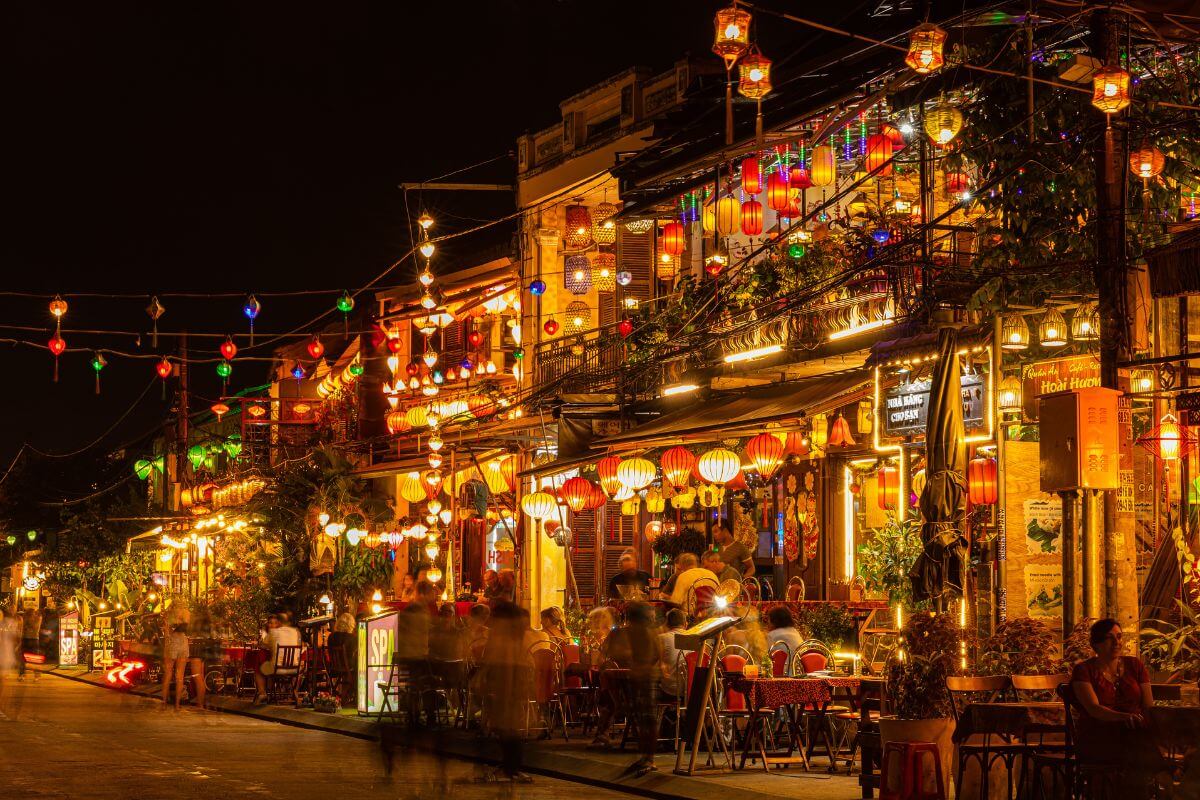 The most common type of house in Hoi An is a narrow, tube-shaped house with one or two floors. These houses' construction materials can endure the harsh climate in the region. Each house in Hoi An achieves a perfect balance between living space and nature, featuring a stone-tiled courtyard and decorative items such as garden fountains and ornamental plants, contributing to the overall beautiful aesthetic. With its distinctive architecture, the houses in Hoi An are always spacious, filled with sunlight, and blend effortlessly with nature and their surroundings.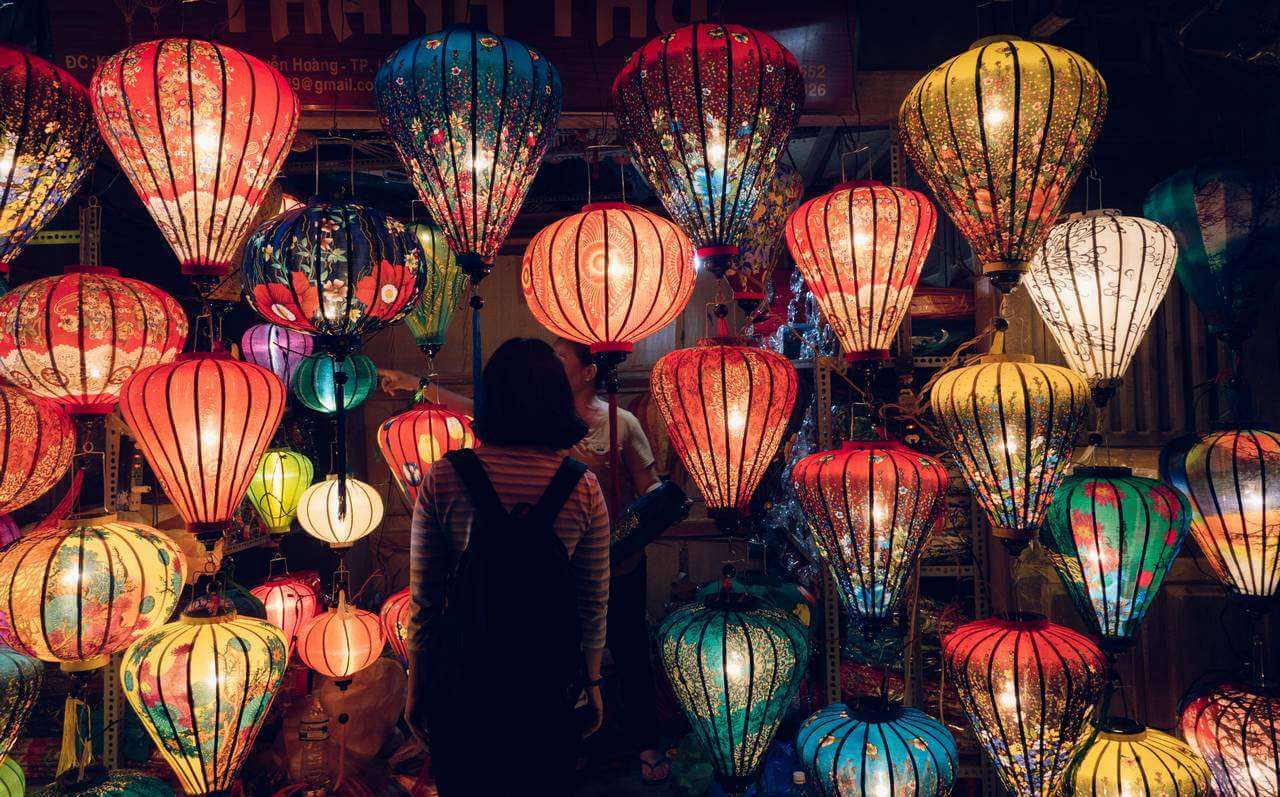 In Hoi An, the streets are arranged in a chessboard pattern with beautiful, winding, and short streets. Walking through each of these small and peaceful streets, tourists not only enjoy delicious food but also witness a part of the peaceful daily life of Hoi An's people. Travelers to Hoi An will realize that time seems to have stopped here, with each tile-roofed house covered in mossy colors and the old, moldy gray walls still present from ancient times to this day.
Top-rated tourist spots in Hoi An
When visiting Hoi An, visitors will have the great opportunity to fully immerse themselves in a seamless blend of multicultural architecture and breathtaking natural landscape.
Hoi An Ancient Town
The Hoi An ancient town features a unique blend of Western and Eastern architecture that will transport visitors back to the splendid 16th century. As the sun sets, the colorful lanterns illuminate the wooden bridges and streets, creating an unforgettable memory that will undoubtedly make your journey truly memorable.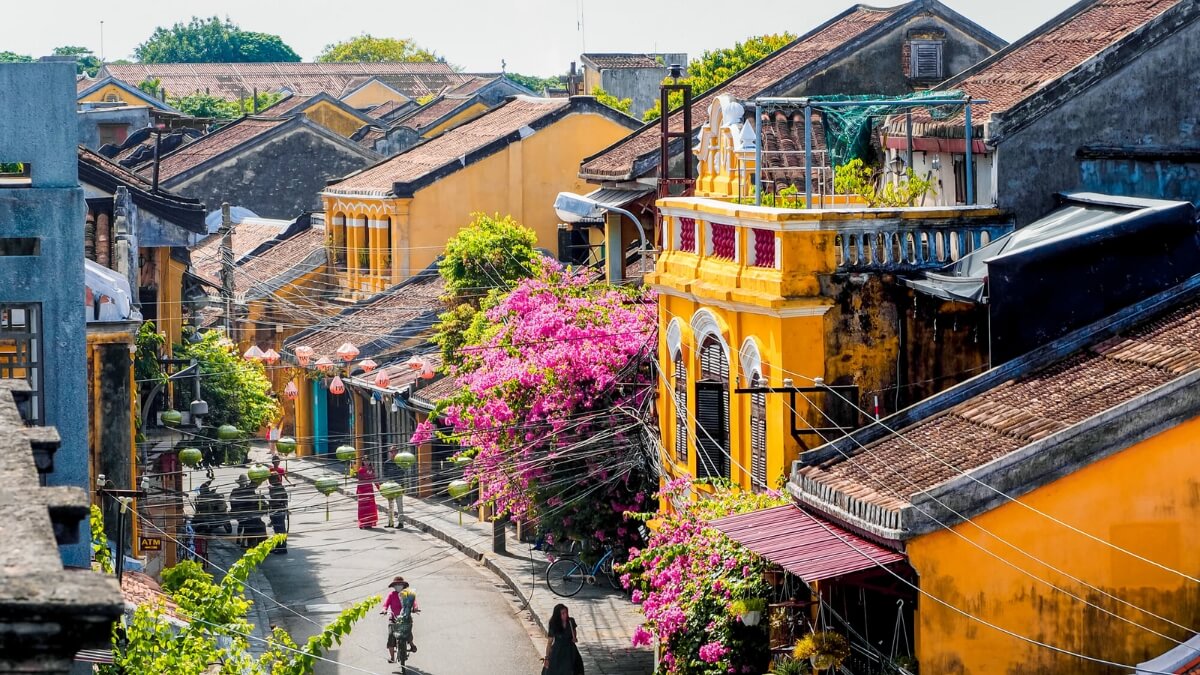 Bridge Pagoda
The Bridge Pagoda, also known as the Japanese Bridge, is the only structure of its kind built by Japanese merchants in Hoi An in the annals of history. However, it still retains the unique features of Vietnamese design. As the symbol of Hoi An, visiting the Bridge Pagoda is an absolute must during your travels in Hoi An.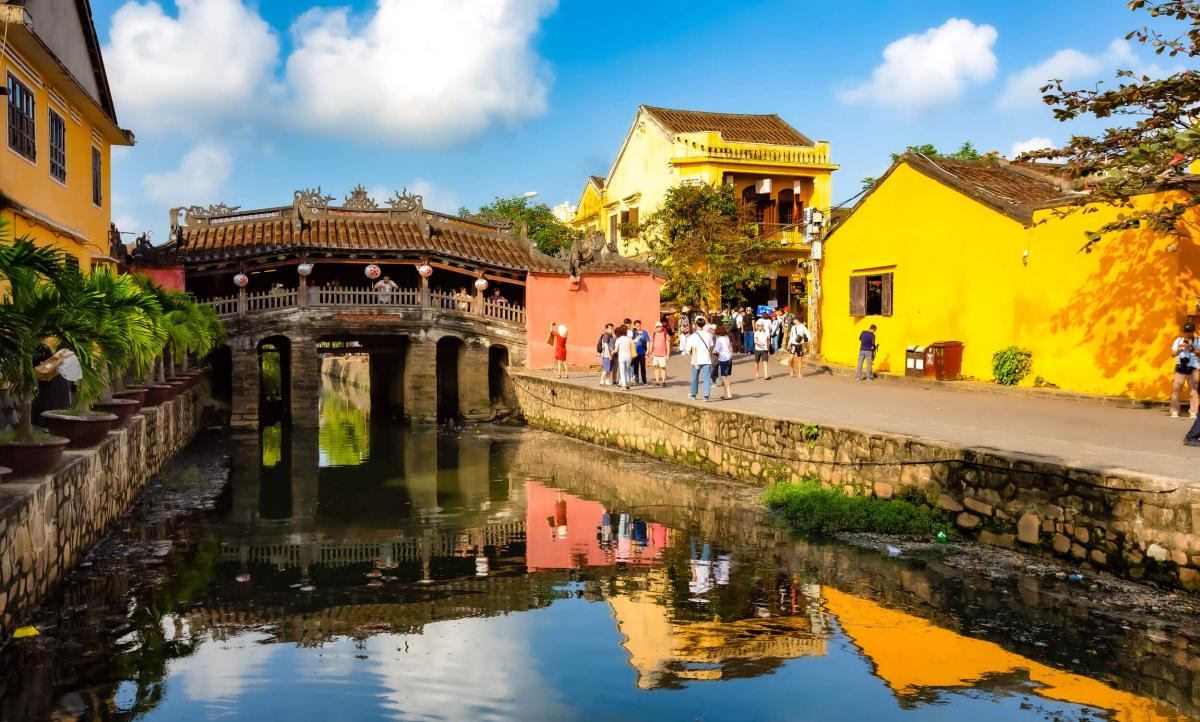 Fujian Assembly Hall
Constructed around 1690, the Fujian Assembly Hall stands as a proud symbol of Hoi An architecture and the exceptional craftsmanship of Fujian artists. Originally serving as a gathering and socializing place for overseas Chinese in Hoi An, the hall has later become a temple dedicated to Thien Hau, the sea goddess who provides safe passage for sailors at sea.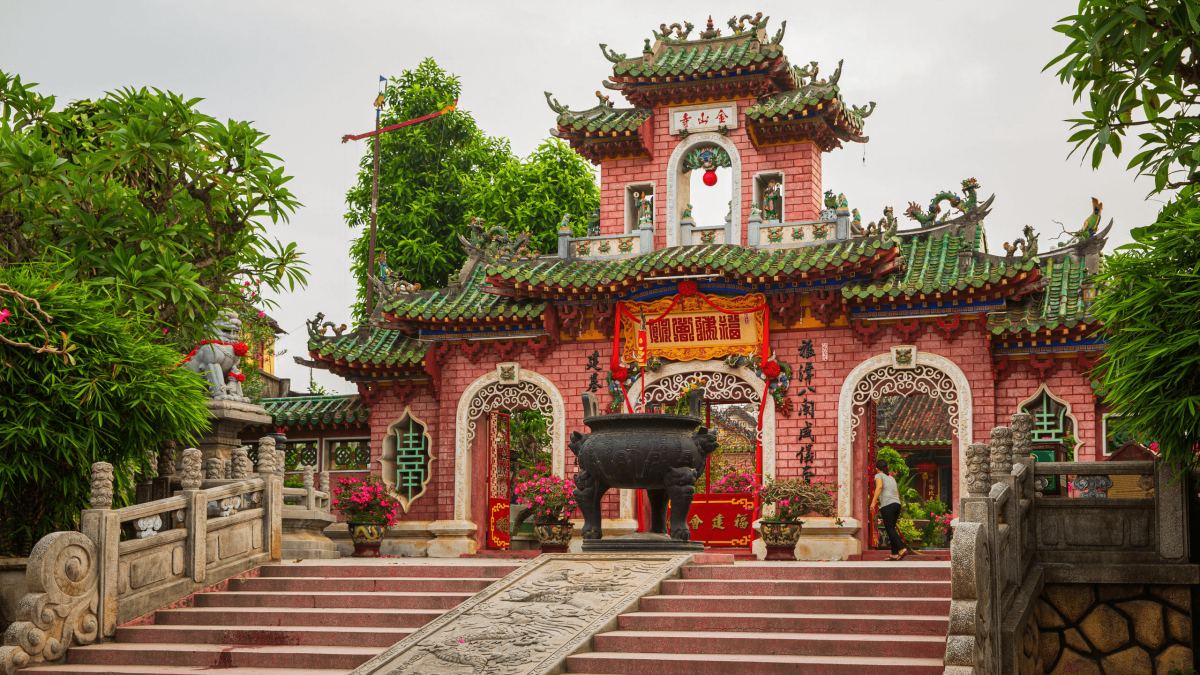 Cua Dai Beach
Cua Dai beach is the ideal destination for beach-lovers visiting Hoi An. In just a short 15-minute drive from Hoi An ancient town, you'll uncover a breathtaking three-kilometer stretch of white sandy beach with gentle waves and crystal-clear water.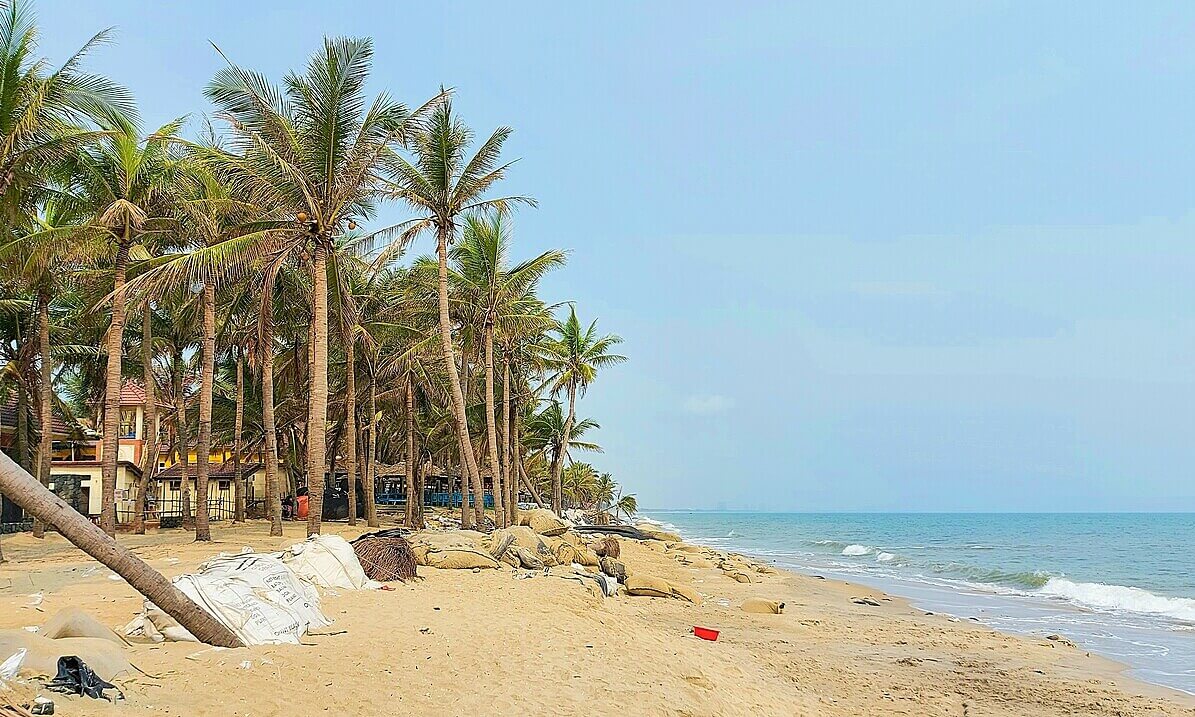 Bay Mau Coconut Forest
The Bay Mau coconut forest, located just a 10-minute drive from Hoi An ancient town, is a truly unique ecological area with a waterlogged forest system. Immerse yourself in the rich culture of the locals while taking in the stunning scenery. This forest is a must-visit destination that is sure to leave you captivated.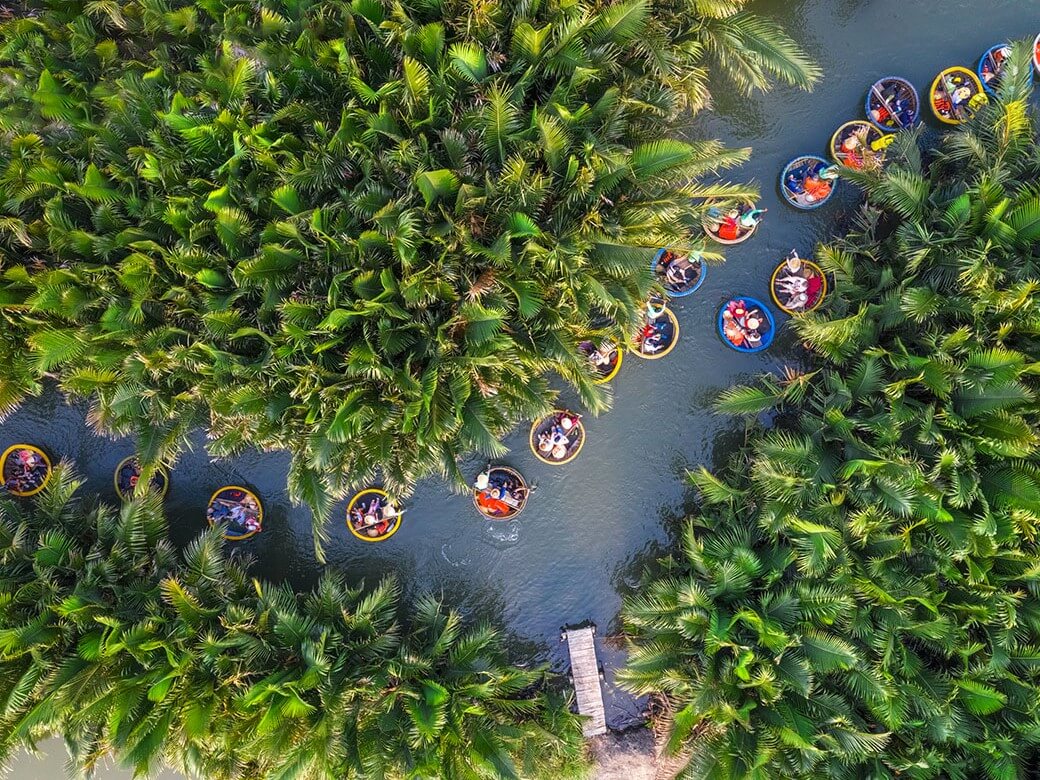 Our Best Hoi An Tours
How to book with us?
3 simple steps to book your dream holiday
1
Contact us
You can contact us by phone, email, WhatsApp, contact form or inquiry forms available in product pages.
2
Get the free quote
Our travel experts will contact you within 24 hours to help you get the best trip that meets your requirements.
3
Finalize your booking
Finally, you can make additional adjustments, and once you agree, all that's left to do is pack your bags and go.
Hoi An Travel FAQs
What is the best time to visit Hoi An?

The best time to visit Hoi An is between February to April, as the weather is typically cool and dry, making it ideal for sightseeing and outdoor activities.
How many days should I spend in Hoi An?

To fully experience Hoi An's charm, including its UNESCO World Heritage-listed Ancient Town, beautiful beaches, and vibrant markets, a stay of 2-3 days is generally recommended.
What are the main attractions in Hoi An?

Hoi An's main attractions are its well-preserved Ancient Town, iconic Japanese Covered Bridge, tranquil An Bang Beach, and the ancient Hindu temple complex at My Son Sanctuary.
What local food should I try in Hoi An?

While in Hoi An, don't miss out on local delicacies such as Cao Lau (a noodle dish with local greens), White Rose Dumplings, and the city's unique take on Banh Mi.
What souvenirs should I buy in Hoi An?

For souvenirs, Hoi An is known for its skilled tailors so custom-made clothes are a great option. Other popular items include colorful lanterns, ceramics, and locally made jewelry.
If you have any other questions or requests, please feel free to contact us
Hoi An Travel Guides
All tours related to Hoi An