If you are looking for a place to immerse yourself in nature, Cuc Phuong National Park is worth checking out. Located in Ninh Binh Province, this is Vietnam's oldest and largest national park. The park is home to a diverse range of local plants and animals that will amaze any visitor. And it's not just a pretty sight; it's also an important source of biodiversity that we should all work to protect. So, what are you waiting for?
I. Overview of Cuc Phuong National Park
Established officially in 1960, Cuc Phuong is Vietnam's first and largest nature reserve. It covers 25,000 hectares across three provinces: Ninh Binh, Hoa Binh, and Thanh Hoa. This park is a typical tropical rainforest that hosts diverse flora and fauna, making it one of the most important biological sites in the country. President Ho Chi Minh consecrated the park in 1962 to promote environmental and animal protection awareness.
This old forest is a natural habitat for over 2,000 plant species and 2,600 species of animals, including 2,000 species of insects, 135 mammal species, 122 species of reptiles and amphibians, 65 species of fish, and more than 336 species of birds. Many endangered species have been identified and protected here, including Draco, spotted deer, golden monkey, bear, leopard, fox, horse, and the famous black and white Douc langur.
Moreover, Cuc Phuong is of historic significance, as it was once the habitat of prehistoric humans dating back 7,000 to 12,000 years ago. Archaeologists have discovered many ancient tools, such as bone spears, shell knives, and stone axes, in numerous caves throughout the park. In 1798, Quen Voi, a part of the park, was the site of a major battle during the civil war between Thang Long and Nguyen Hue. Despite some conflicts in the past, both the government and the locals, the Muong people who hunt and farm inside the park, are now working together to alleviate poaching and make this park the best place for animal conservation.
II. Highlights of Cuc Phuong National Park
Cuc Phuong National Park is one of the most popular tourist attractions in Ninh Binh. The park boasts an enchanting natural beauty, rich cultural heritage, and diverse wildlife legacy that leaves visitors spellbound.
1. Natural Landscapes
Nestled within two karst mountain ranges, Cuc Phuong National Park boasts a remarkably diverse ecosystem. The park's majestic limestone mountains tower over breathtaking rice terraces and the unique traditional homes of the Muong people. Visitors in April or May will have a chance to enjoy the sight of thousands of brilliantly colored butterflies.
In addition to its stunning landscape, Cuc Phuong National Park is renowned for its numerous mountain caves. The park encompasses a variety of towering peaks and verdant valleys, with karst formations rising to heights ranging from 150 to 656 meters. Many of these formations contain easily accessible limestone caves, making them perfect for exploration.
2. Cultural Highlights
Cuc Phuong National Park was previously inhabited by over 2,000 Muong people. Although the number of people residing in the park has declined, a few small villages still thrive in the area with their intriguing history and distinctive culture. When visiting these ethnic communities, tourists will be amazed by the skillfulness of the locals as they examine the living structures and tools, such as the water wheel, communal house, and stone rice mortar.
III. What to See and Do at Cuc Phuong National Park?
Let's check out some exciting activities that will make your visit to Cuc Phuong National Park incredible.
1. Trekking & cycling in the primary forests
At Cuc Phuong National Park, a range of jungle trekking routes offer different levels of difficulty and durations ranging from a few hours to 2-3 days. Most trekking routes come with an English-speaking guide, ensuring an informative and enjoyable journey for tourists. Well-traveled trails lead visitors to ancient trees, caves, and Muong villages. Longer treks to Ngoc Son Nature Reserve and Pu Luong Nature Reserve offer overnight camping opportunities. The national park also offers a mountain bike rental service, providing a fantastic experience cycling through the forest.
Tourists visiting Cuc Phuong National Park are especially encouraged to explore prehistoric caves in the jungle during their trekking or cycling trip. The most notable caves include the Cave of Prehistoric Man (which contains remnants of prehistoric people dating back 7,500 years) and Mang Chieng Cave (a relic of Stone Age residents containing many artifacts, animal remains, and human remains). The Crescent Moon Cave is also another highlight of the park.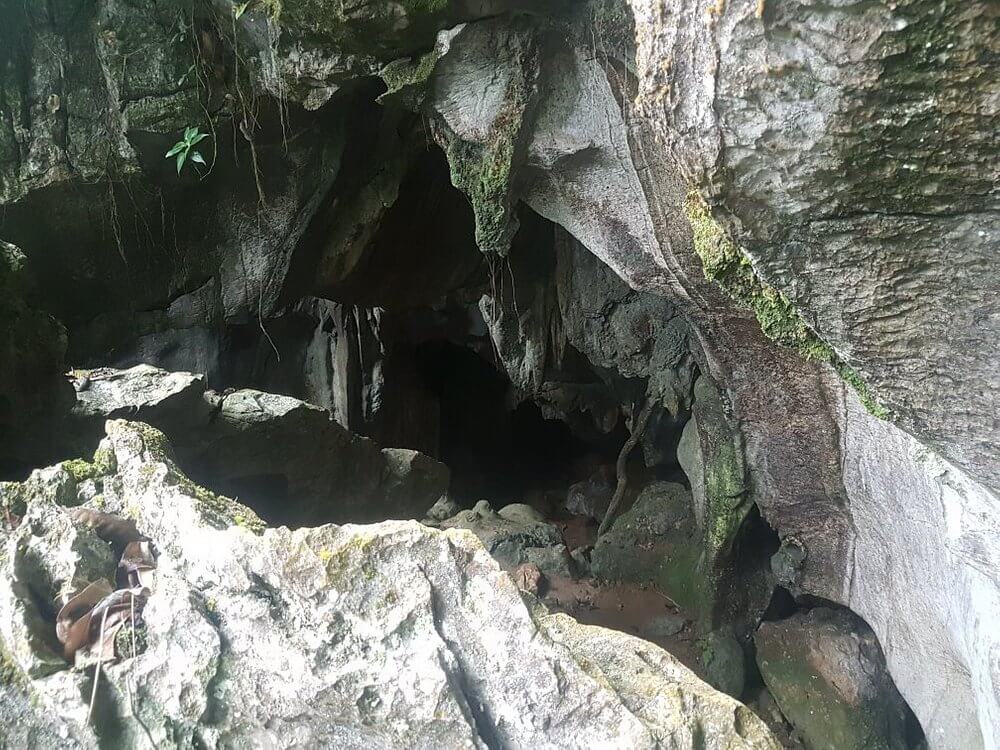 2. Wildlife discovering and bird watching
Located on two limestone mountain ranges and characterized by year-round rainforest, Cuc Phuong boasts a wonderfully diverse ecosystem that includes thousands of plants, reptiles, amphibians, birds, and mammals. This draws the attention of many researchers, naturalists, enthusiasts, and conservationists who come to conduct research. The rocky outcrops of Cuc Phuong are home to valuable paleontological and anthropological vestiges, including a fossilized sea reptile that dates back 200-230 million years.
The park organizes exciting wildlife night spotting and bird-watching activities to help visitors get up close and personal with elusive species in their natural habitat. The ideal time for bird watching is either early morning or late afternoon. In particular, if you happen to visit Cuc Phuong from late April to early May, you will have the incredible opportunity to witness thousands of vibrant butterflies gracefully fluttering around you, a must-see event for all nature enthusiasts.
3. Visit conservation centers
Visitor Centre: This visitor center is the perfect starting point for your journey of exploration in Cuc Phuong National Park. It's also a place where you'll complete all necessary procedures before venturing further into the park. Immerse yourself in the natural environment by viewing educational displays, including pictures, documents, and interpretations. You will gain a deeper appreciation and awareness of nature and the environment during your visit.
Cuc Phuong Botanical Garden: Founded in 1985, this was the first of its kind within a national park and protected area system in Vietnam. As one of the three Vietnam's botanical gardens listed in the International Botanical Gardens, Cuc Phuong Botanical Garden proudly preserves gene resources and rare plants while forming a semi-wild, protected enclosure for wildlife release programs. Take a stroll through the garden and listen to the early morning songs of Gibbons and birds – it's truly a wonderful experience.
Endangered Primate Rescue Center: Established in 1993 through a successful collaboration between the Frankfurt Zoological Society and Cuc Phuong National Park, this center provides semi-wild conditions and expert care for around 180 primates representing 15 different species, including the critically endangered Cat Ba Langur, Delacour's Langur, and the Grey-Shanked Douc Langur. With the center's help, these animals are prepared and ready for successful release back into the wild, contributing to the conservation of these precious species.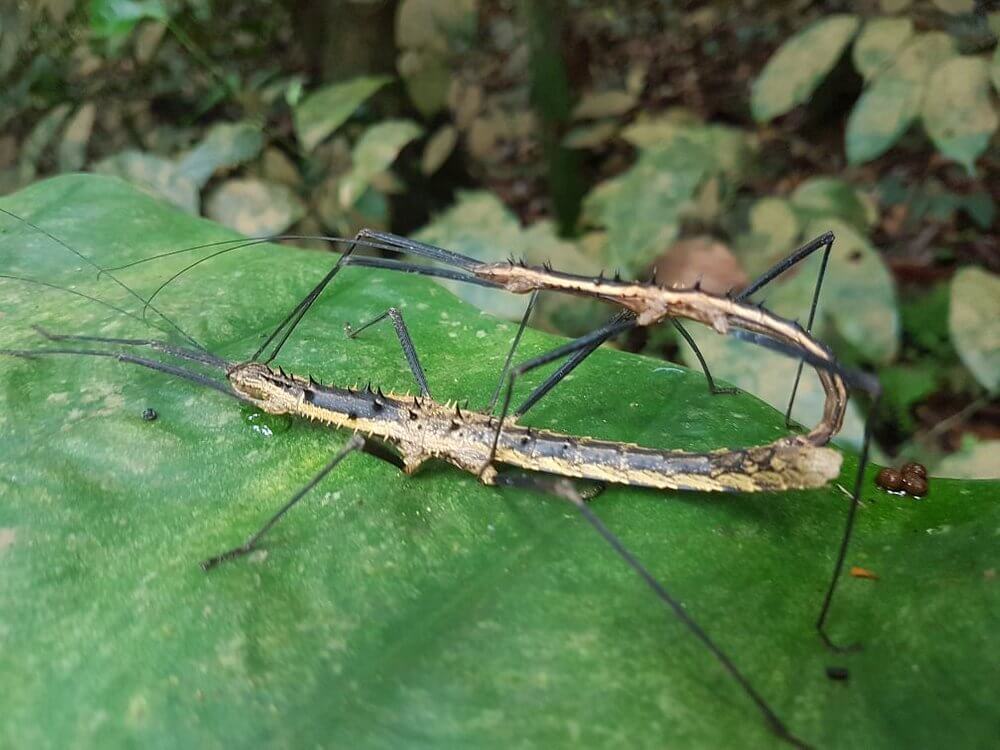 Turtle Conservation Center: Fauna and Flora International established this center in 1998 and transferred its management to Cuc Phuong National Park in 2001. The center has since become a leading force in protection and conservation programs for Vietnam's tortoises and freshwater turtles. Moreover, it is a pivotal educational resource, raising awareness among the public about the urgent need to safeguard the survival of turtles in Vietnam.
4. Community-based ecotourism
As previously mentioned, Cuc Phuong was once a residential area for the Muong minority people. In recent years, the local authorities have been encouraging the participation of their people in community-based tourism, which not only generates more income for them but also provides tourists with genuine travel experiences.
Along with camping, visitors can spend the night in traditional stilt houses, cook and dine with the locals, and try bamboo rafting or kayaking in nearby streams or lakes. All these activities were designed to give tourists a better understanding of the Vietnamese minorities. Furthermore, in the evenings, visitors can enjoy traditional songs and dances performed by young Muong girls and boys living around the national park.
IV. Tips on Visiting Cuc Phuong National Park
The ideal time to visit Cuc Phuong is during the dry season from October to February. The weather is nice and warm, making it the perfect time to explore. In the rainy season, the roads can be slippery, and there are many leeches and mosquitoes in the forest. However, if you visit in May, you'll have the chance to witness millions of butterflies flying in the sky of Cuc Phuong National Park's Forest, creating a truly stunning landscape.
We recommend wearing comfortable clothes and durable walking shoes to ensure a comfortable experience. If you're visiting in the summer, remember to bring extra mosquito repellent, sunblock, and a hat to protect yourself from the sun. In the winter, we suggest wearing layers of warm clothes for flexibility, so you can easily take them off as you climb the mountains and get warmer.
It's important to bring plenty of water and snacks to keep you energized while walking around the forest. To avoid getting lost in the Cuc Phuong Forest, we suggest bringing a map or going with a local guide. This will help you make the most of your trip, and ensure that you have a safe and enjoyable experience.
By visiting this beautiful park, you'll not only get to appreciate the stunning nature of Vietnam, but you'll also be supporting the local economy and helping to save endangered species. Your tourism dollars can make a big difference, so why not pack your bags and come on down? You'll find yourself surrounded by fresh air and pristine forests in no time. Have a safe and joyful trip!
---
Tours related to Ninh Binh