Cua Lo is a beautiful coastal town located east of Nghe An, just 16km from Vinh City. With its long and unspoiled coastline, Cua Lo Beach has been recognized as one of the most stunning beaches in the North Central Coast region. In addition to its abundant marine resources and numerous historical landmarks, this place is well-known for its mouth-watering and fresh cuisine, which is cooked using unique methods. Below are some of the must-try dishes when visiting this town:
Vietnamese Stuffed Crab
When you're in Cua Lo and wondering what to eat, you can't go wrong with Stuffed Crab. This dish is a favorite among tourists because it's fragrant, nutritious, and delicious. To make an authentic and delicious Cua Lo stuffed crab, the chef must be skilled: they finely mince crab meat and mix it with ground meat, pepper, fish sauce, crushed dried shallots, shiitake mushrooms, and wood ear mushrooms. Then, this mixture is stuffed into crab shells and steamed until cooked. Finally, a thin layer of egg yolk is spread on top and steamed again.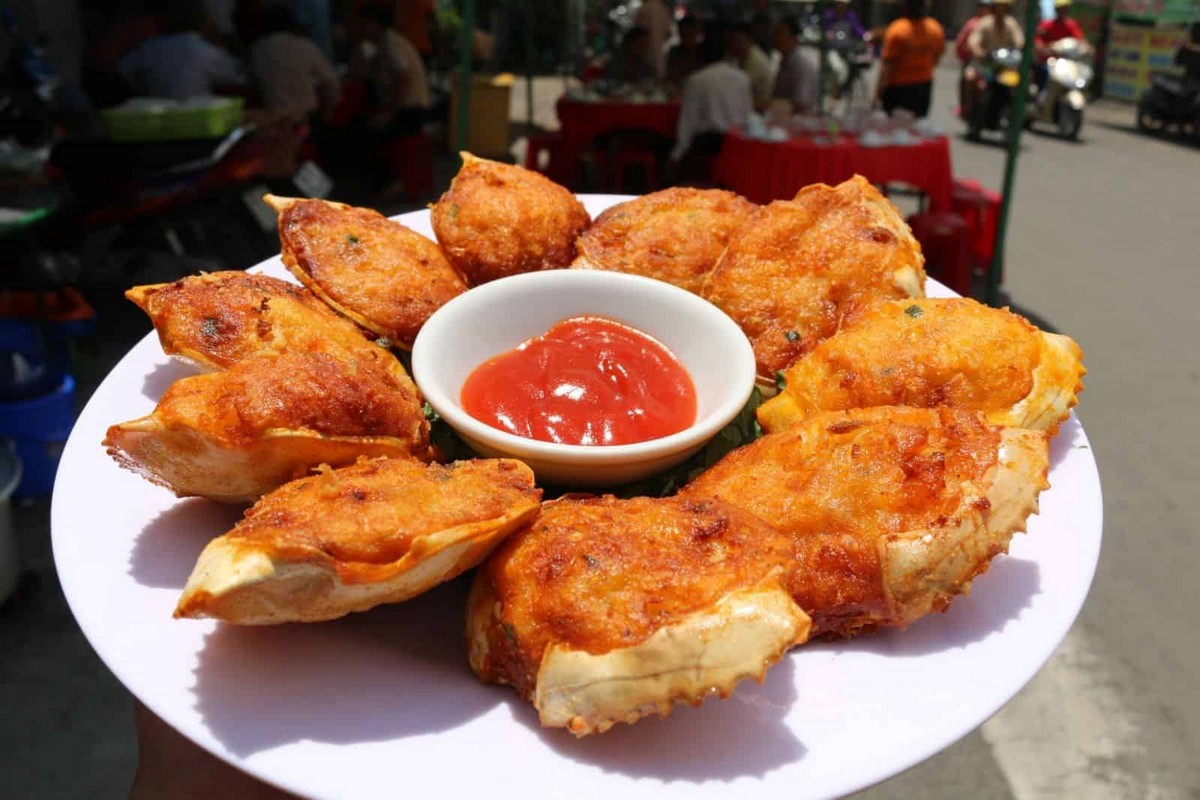 The result is a dish with a delightful aroma, a sweet, refreshing taste of crab meat, and a slightly spicy kick from the spices. So, if you're looking for a flavorful and satisfying meal in Cua Lo, give the Stuffed Crab a try – you won't be disappointed!
Blue Crab with Tamarind
Another must-try specialty dish in Cua Lo, popular among tourists, is the Blue Crab with Tamarind. The cook has to be careful in every step of the preparation. Firstly, the freshest and most delicious blue crabs are selected. Then, after cleaning and removing the shells, the crabs are fried in hot oil until they turn an appetizing deep red and then taken out.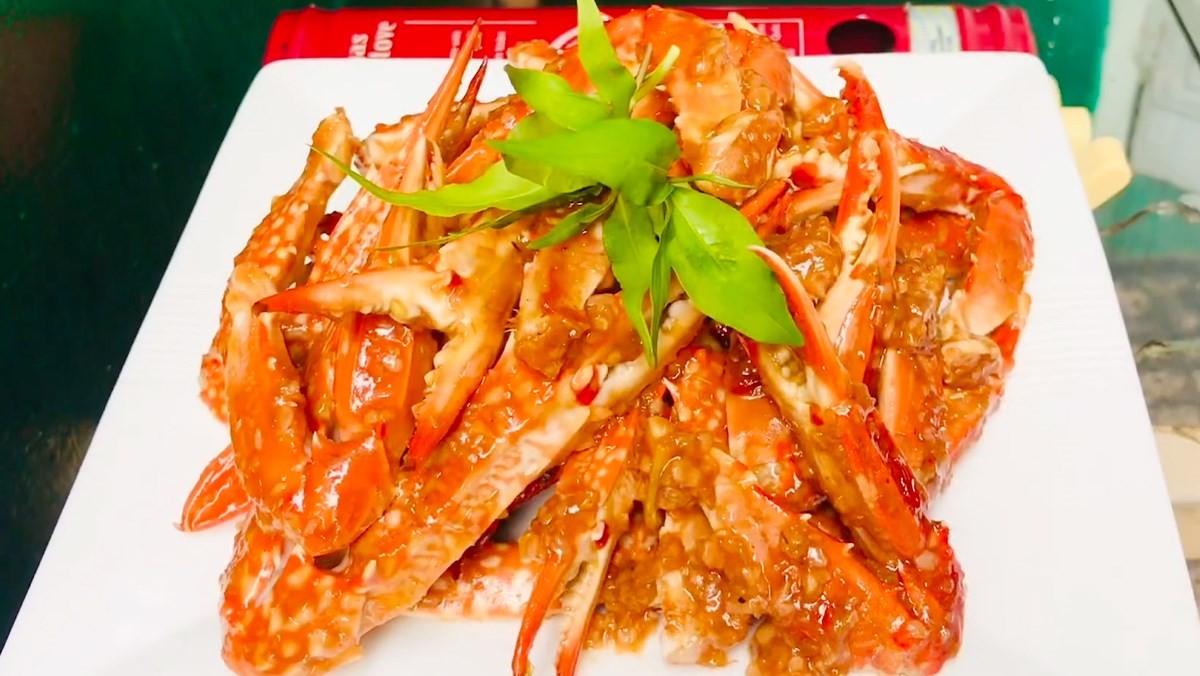 Next, the cook needs to control the amount of tamarind required. The dried tamarind is kneaded in boiling water, the seeds are removed, and the mixture is simmered with a blend of lemongrass, garlic, chili, pepper, umami seasoning, and sugar until the tamarind water thickens. The fried crabs are then added to the tamarind sauce and steamed, resulting in a perfect dish that showcases the tender crab meat and a harmonious balance of sour and sweet flavors.
Seven Courses of Cobia Fish
When it comes to Cua Lo beach specialties, the 7-course cobia fish is a top draw for tourists. Not only is it packed with nutrients, but it also won't leave you feeling heavy or greasy. With just one fresh cobia fish, you can prepare seven mouth-watering dishes that are hard to resist. These include cobia salad, steamed cobia with lemongrass, stir-fried cobia offal, cobia hotpot, cobia congee, fried cobia fins, and crispy fried cobia skin. It would be a pity to miss out on these delectable dishes when visiting the stunning Cua Lo area.
Eel Congee
Cua Lo's eel congee is a famous specialty that never fails to excite tourists. Fresh, delicious eels are cleaned and cooked with plain rice to create a mouth-watering dish. As the congee simmers, the eel meat separates from the bones and blends into the mixture. Once the eel bones are removed, the congee continues to be cooked until it reaches a pudding-like consistency and is seasoned to taste. This dish is best served hot, with its sweet and rich flavor leaving you craving more.
Clam Congee
Clam congee may be a simple dish, but it is widely popular among tourists from near and far. This dish can be enjoyed as a nutritious breakfast or a light dinner. To achieve the most authentic flavor, the process requires a bit of complexity. Clam broth is used to flavor the congee, while the clam meat is cleaned, marinated with spices, and fried until golden.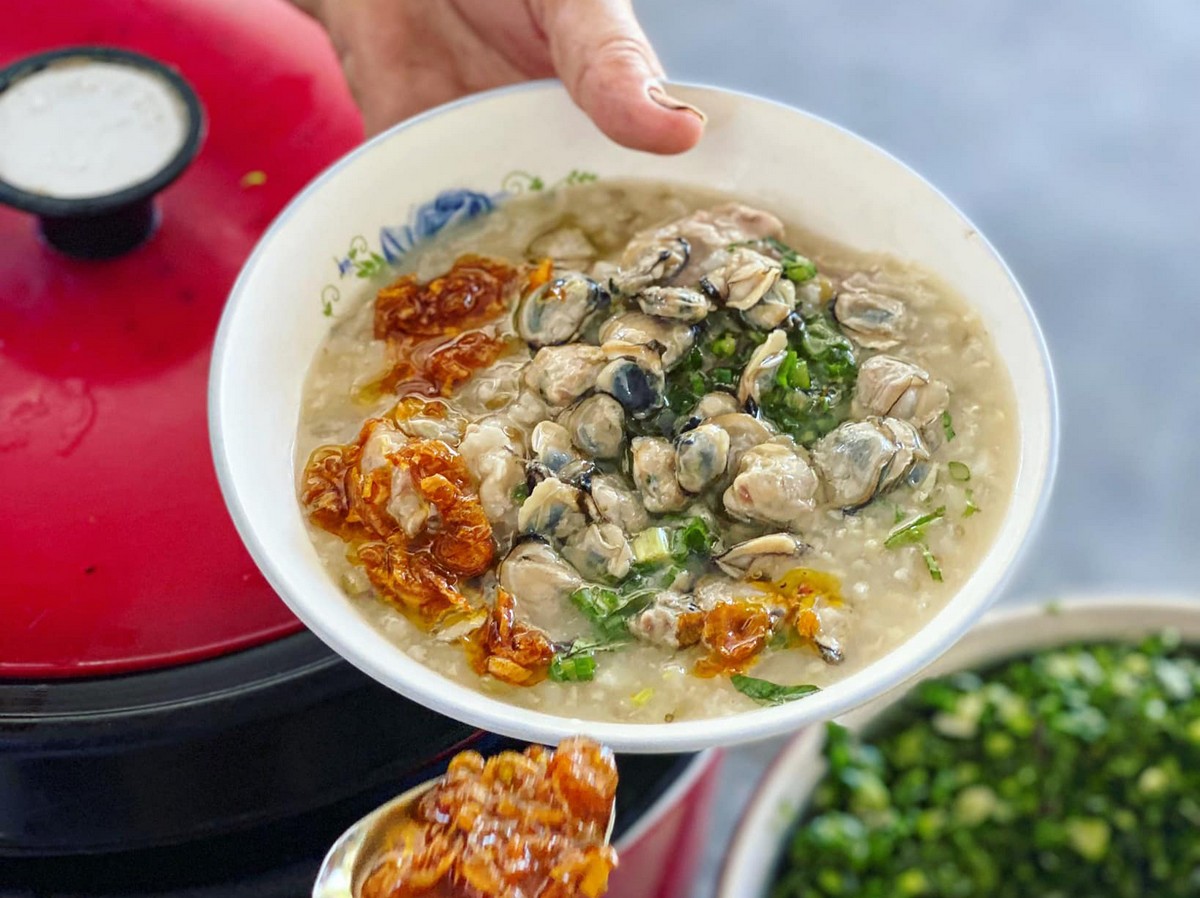 Once the congee is cooked, the chef mixes it with the clam meat and pours it into a bowl with a little herb for added aroma. The combination of the fragrant rice and the delicious sweetness of the clams makes for a nutritious and satisfying dish that you will truly relish.
"Jumping Squid"
When someone hears the name "jumping squid," they will immediately think of the freshness of this well-known rustic delicacy in Cua Lo. After being caught from the sea, the squid is carefully cleaned, marinated with spices, and then cooked to perfection, often grilled on a charcoal stove. Jumping squid is served with a spicy dipping sauce that is popular among the locals in Cua Lo, bringing out the most exquisite flavor.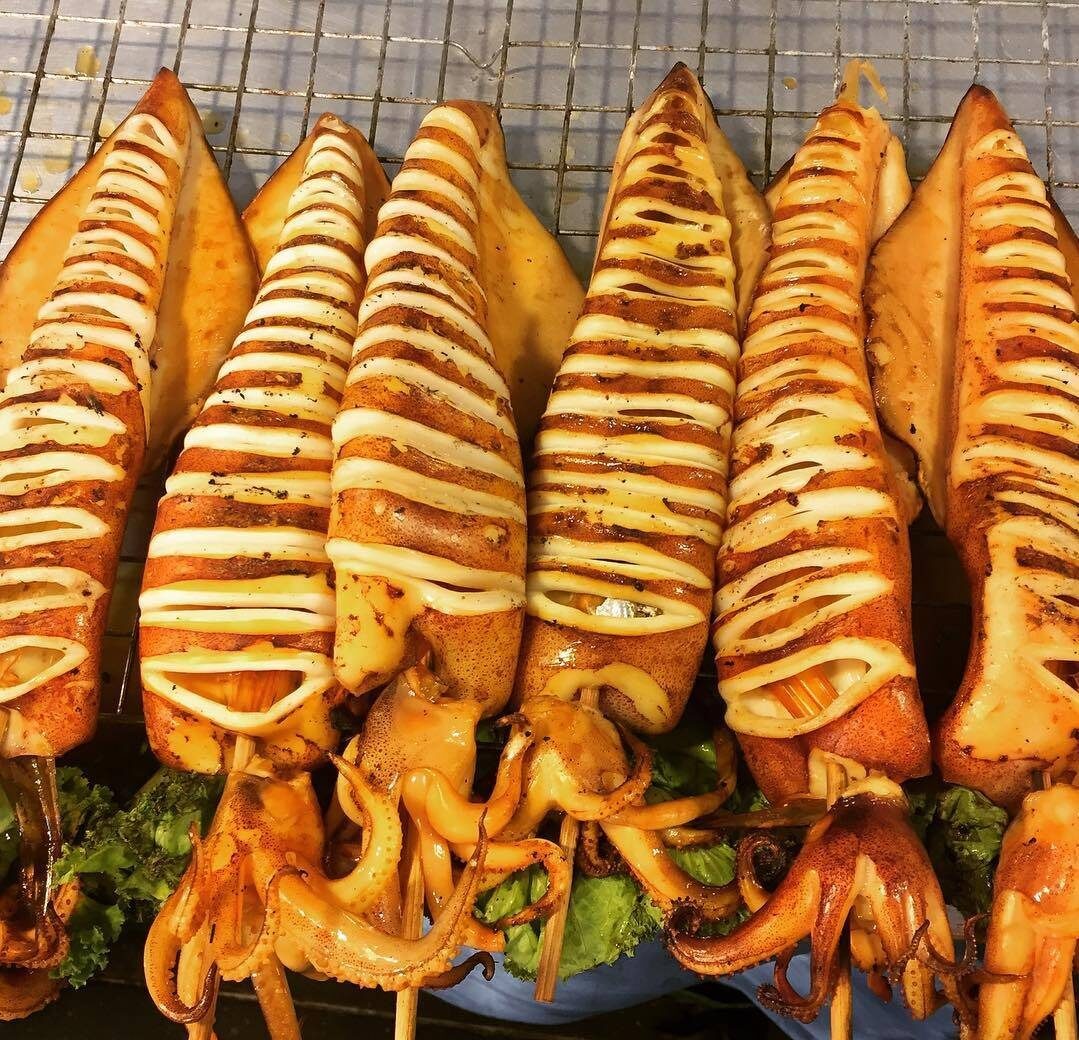 In addition to grilling, the chef can boil, stir-fry, stuff with meat, or make squid cakes to provide diners with a delightful culinary experience. However, the most unique cooking method for jumping squid is grilling with fennel and grapefruit, which gives the dish a very distinctive flavor.
Grilled Mackerel
If you're in the mood for a tasty treat, visit a street vendor by the sea. Take a moment to enjoy the mouth-watering aroma of grilled mackerel and indulge in its fantastic taste – it's hot, juicy, and absolutely delicious! Dip it in some of Cua Lo's famous fish sauce for an extra burst of flavor. This is an experience that you will surely remember forever. Before leaving, don't forget to pick up some vacuum-packed grilled mackerel as a gift for your loved ones and friends back home.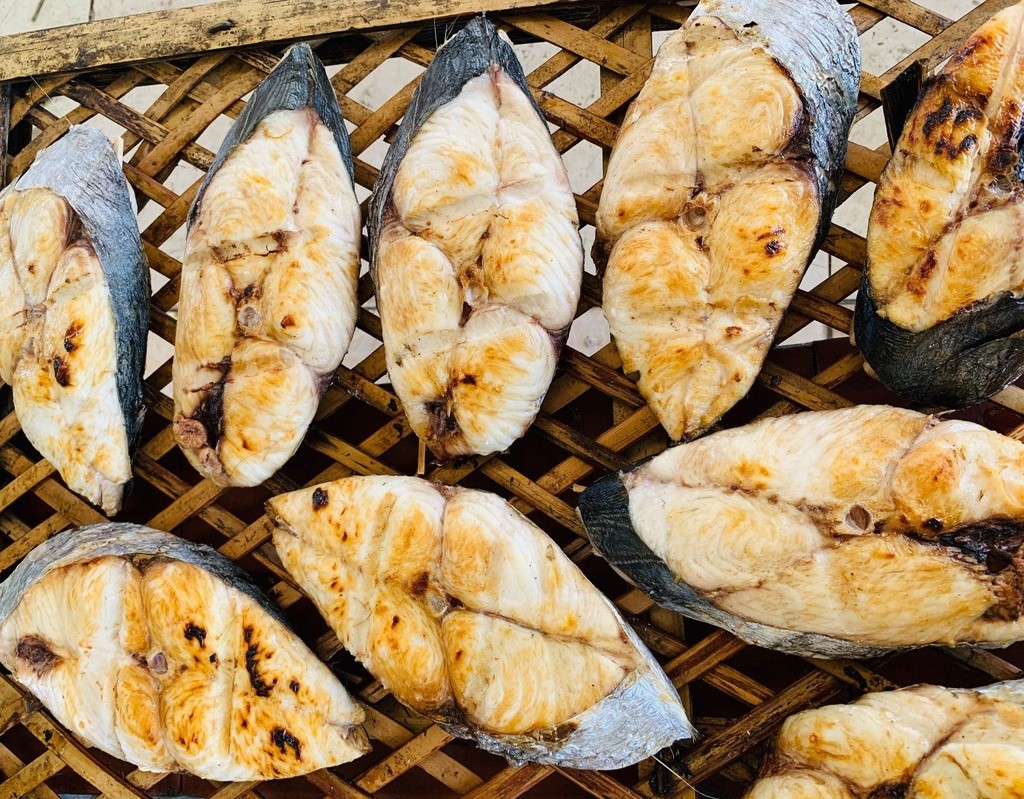 Cua Lo Shrimp Paste
Cua Lo shrimp paste is made using only the freshest shrimp, resulting in a rich and savory taste of the sea. The best shrimp paste should have an attractive red color, a light fragrance, and a perfectly balanced taste that will leave your taste buds craving more. It's perfect with hot rice, but you can also try it with noodles or sticky rice for a delicious twist.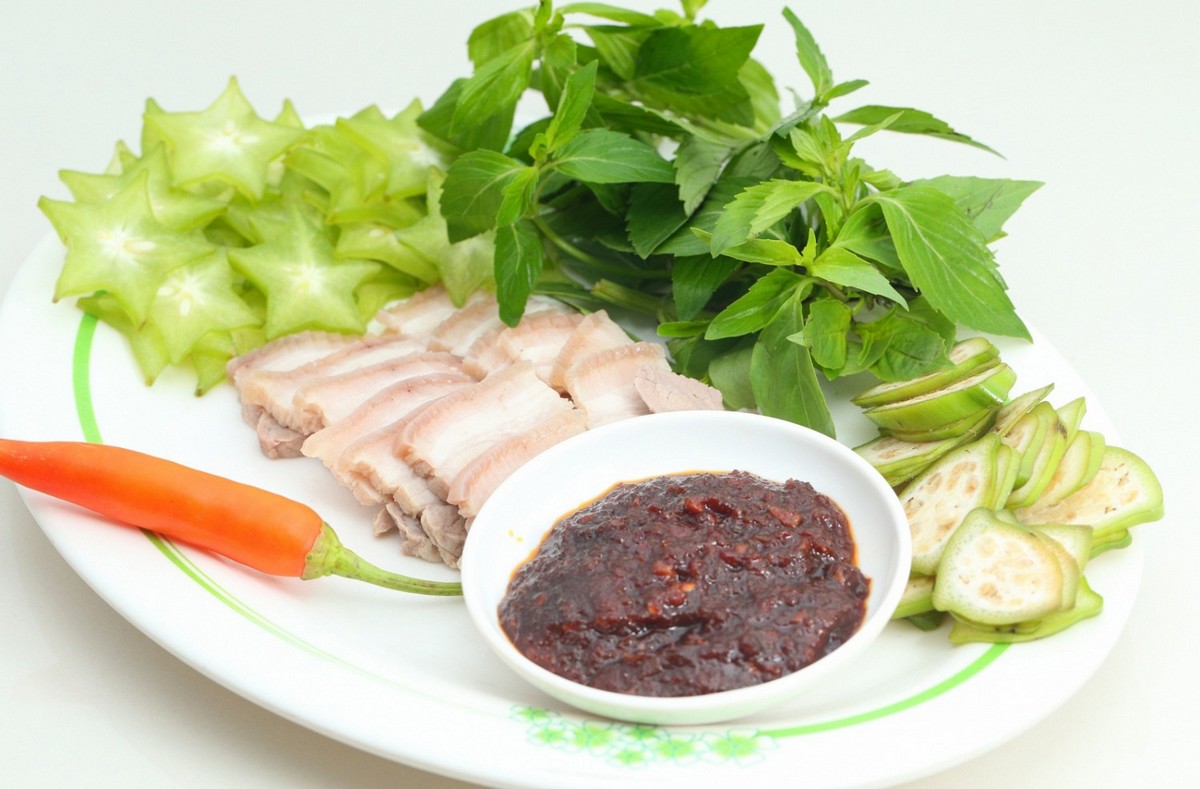 Nam Dan Soy Sauce
Nam Dan soy sauce is a wonderful and traditional sauce made from natural, carefully selected soybeans and a secret recipe, making it a perfect addition to any meal. However, making this sauce is not easy, as even a minor mistake with the quantity or timing can ruin the entire batch. The maker must be meticulous and careful. With the right attention to detail, the result is a flavorful sauce that enhances the flavors of various rustic yet delicious traditional Vietnamese dishes, such as braised fish or boiled water spinach.
Xa Doai Orange
The oranges from Xa Doai village in Nghi Loc district, Nghe An province, are widely known throughout the country for their beautiful scent, thin outer skin, bright color, and sweet taste that is sure to please anyone. These oranges were so highly valued in the past that they were known as "king's oranges." Today, Xa Doai oranges make a wonderful gift for grandparents, parents, or friends when visiting Cua Lo, Nghe An.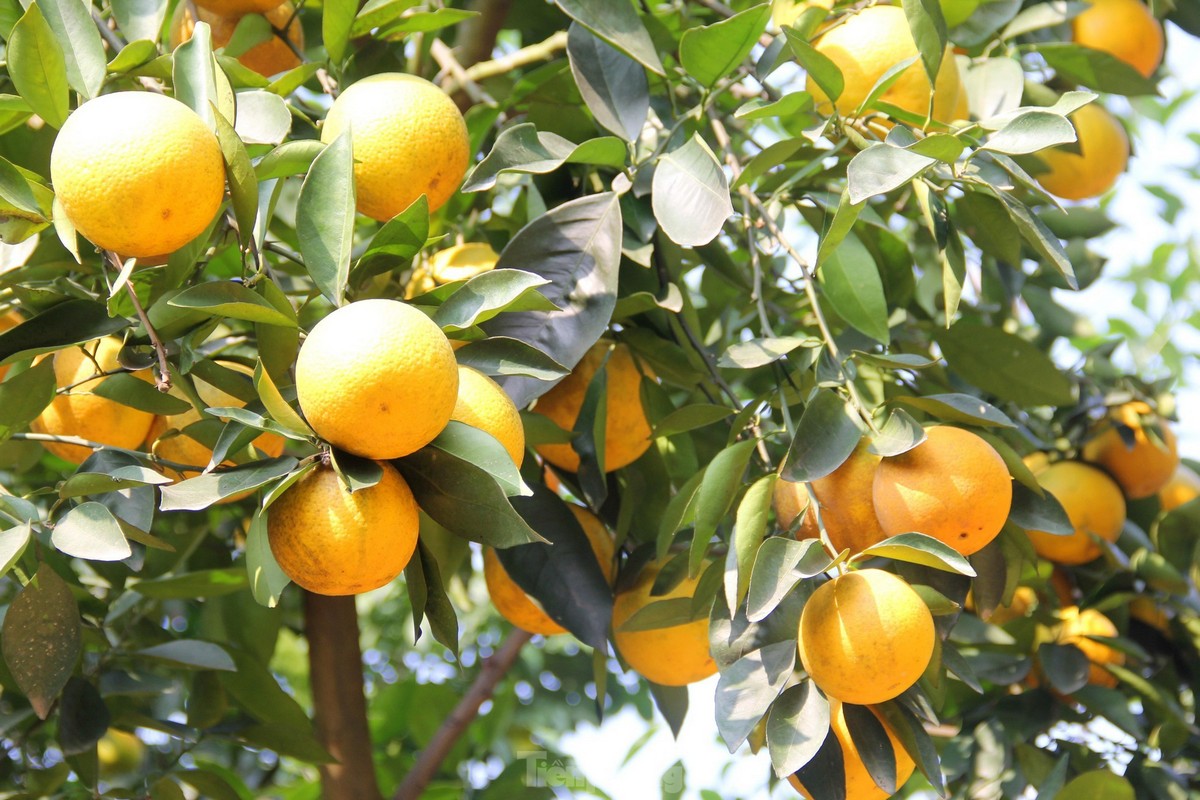 ---
In addition, visitors to Cua Lo can enjoy a variety of other exciting dishes, such as grilled oysters with scallion oil, jellyfish salad, steamed crab with lemongrass, steamed grouper with beer, and steamed Mantis shrimp with lemongrass and beer. Each dish is made with the freshest ingredients and is absolutely delicious, helping to make your trip an unforgettable experience!