Pu Luong has become an ideal destination for relaxing trips due to its wild and peaceful beauty. It is absolutely perfect for travelers who want to breathe in the fresh mountain air and fully appreciate the majestic beauty of the sky, clouds, and water in this area. So, why wait? Let's start your journey and create unforgettable memories by traveling to Pu Luong now!
Overview of Pu Luong
Pu Luong is a natural conservation area located in the northwest of Thanh Hoa province, encompassing two districts: Ba Thuoc and Quan Hoa. It spans approximately 17,600 hectares and is renowned for its rugged mountainous terrain and rich biodiversity.
Moreover, Pu Luong is famous for its pristine forests that transform with the changing seasons, as well as its stunning terraced fields. Despite being around 130 kilometers away from Thanh Hoa's city center, Pu Luong continues to be a captivating and popular tourist destination, attracting numerous visitors each year.
Best time to visit Pu Luong
To have a pleasant trip, you should plan to visit Pu Luong at the following times:
Late May – early June: This is the time when the rice fields in Pu Luong enter a new crop season. The terraced rice fields shed their dull brown winter coat and are adorned with a vibrant and refreshing green color of newly grown rice.
September or October: This is the best time to visit Pu Luong, as during this period, the terraced rice fields are beautifully covered in a sparkling yellow coat. It is a wonderful chance to admire the breathtaking natural beauty of Pu Luong.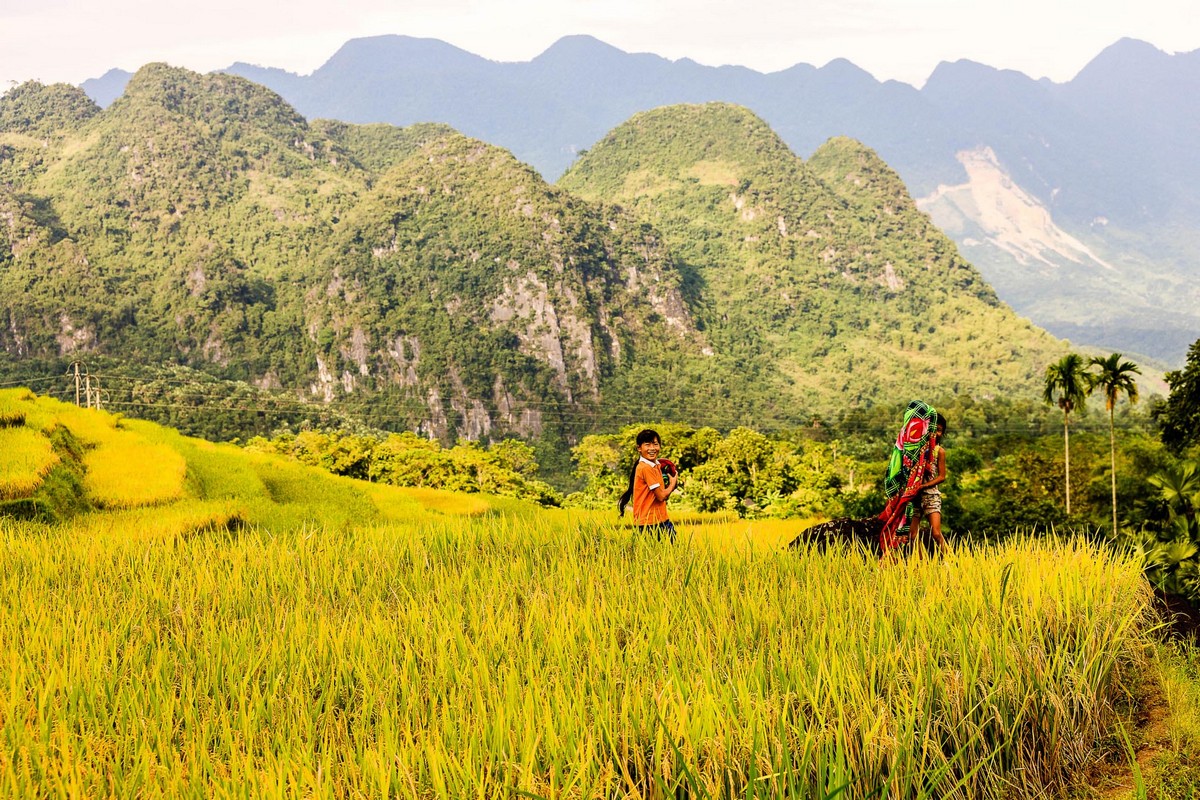 Besides the "golden times" above, you can visit Pu Luong at any time of the year. The air in Pu Luong remains fresh and clean throughout all seasons, providing a refreshing escape to help you unwind after your busy schedule.
Where to go in Pu Luong
Let's take a look at these renowned attractions in Pu Luong. These tourist destinations will surely make your trip unforgettable.
Kho Muong Village
Deep within the heart of the Pu Luong Nature Reserve, the village of Kho Muong is known for its pristine and romantic beauty. Located in Ba Thuoc district, Kho Muong is one of the most remote villages in the area. While the local people have faced challenges in their way of life, the village holds great potential for tourism.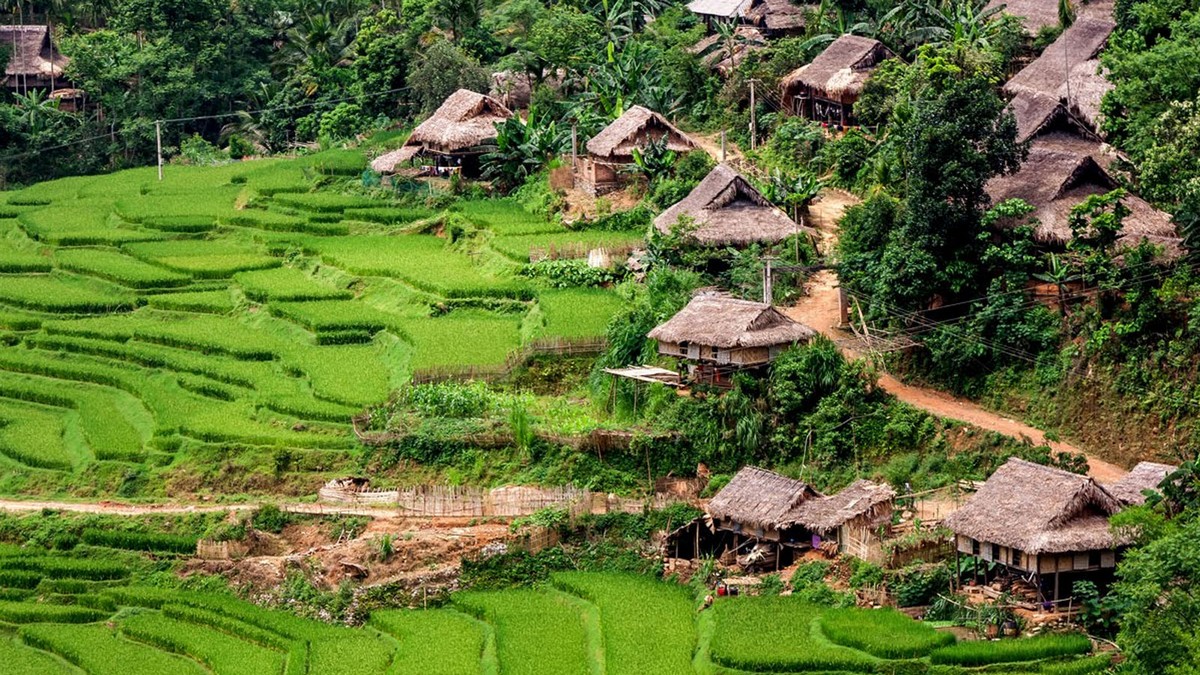 The area leaves visitors in awe with its fairyland-like landscapes. From the vantage point of Kho Muong, one can admire the picturesque rice fields and corn fields nestled at the foot of the hills. Additionally, with 60 Thai ethnic households and 230 residents calling it home, a visit to Kho Muong Village offers a wonderful opportunity for visitors to delve into the distinctive cultural heritage of the highland ethnic groups.
Hieu Waterfall
Hieu Waterfall is a wonderful tourist spot located in Hieu Village, Co Lung Commune, Ba Thuoc District. It starts from a breathtaking cave nestled within the beautiful limestone scenery of Pu Luong – Cuc Phuong, ensuring that it remains a flowing waterfall all year round.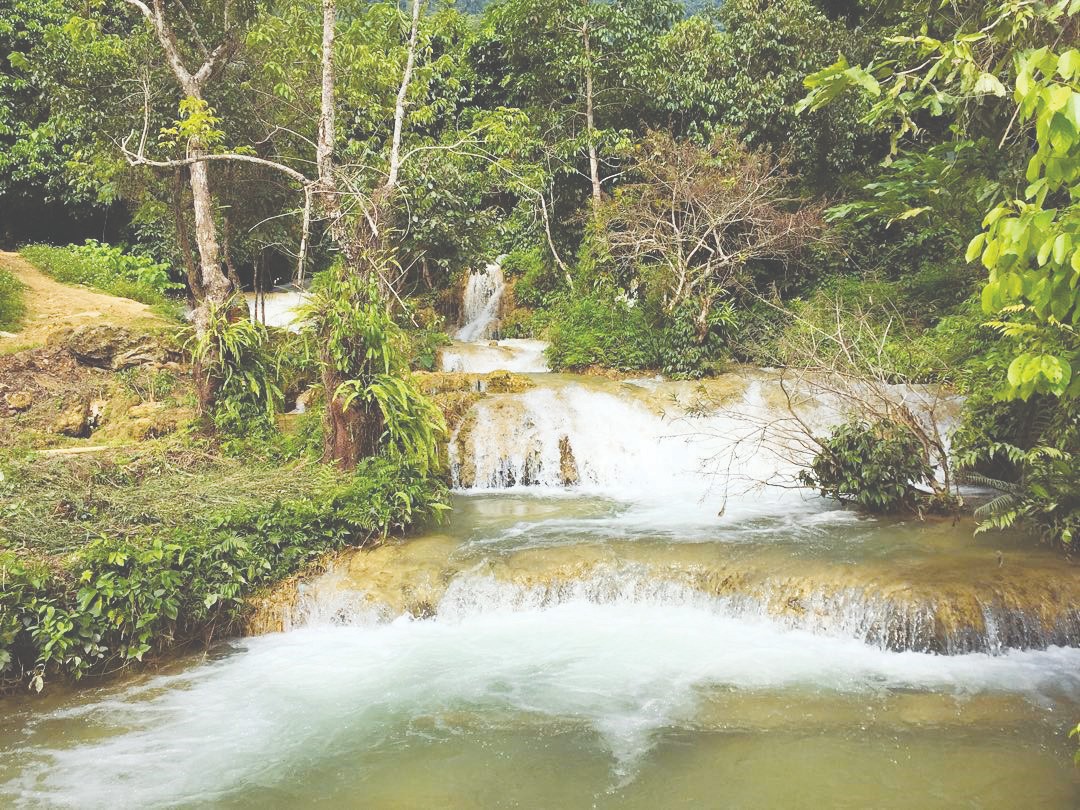 Especially, when it rains heavily, the waterfall takes on a pristine white color because of the limestone powder. This creates a one-of-a-kind sight where plants and objects within the waterfall area seem to turn into stone. If you choose to travel to this place by motorbike, you'll get to experience the breathtaking views from Canh Nang town to Hieu Village, with terraced fields on both sides of the road.
Pu Luong Mountain Peak – The Paradise among the Mountains
In the Thai ethnic language, Pu Luong means the highest peak in the region. True to its name, when you stand at the summit at 1700 meters, you can behold the breathtaking natural landscape of the surrounding area in the distance. Surrounded by graceful white clouds drifting in the sky, you'll feel as though you have entered a heavenly realm. This is also why Pu Luong is a perfect destination for avid trekkers seeking a conquerable challenge.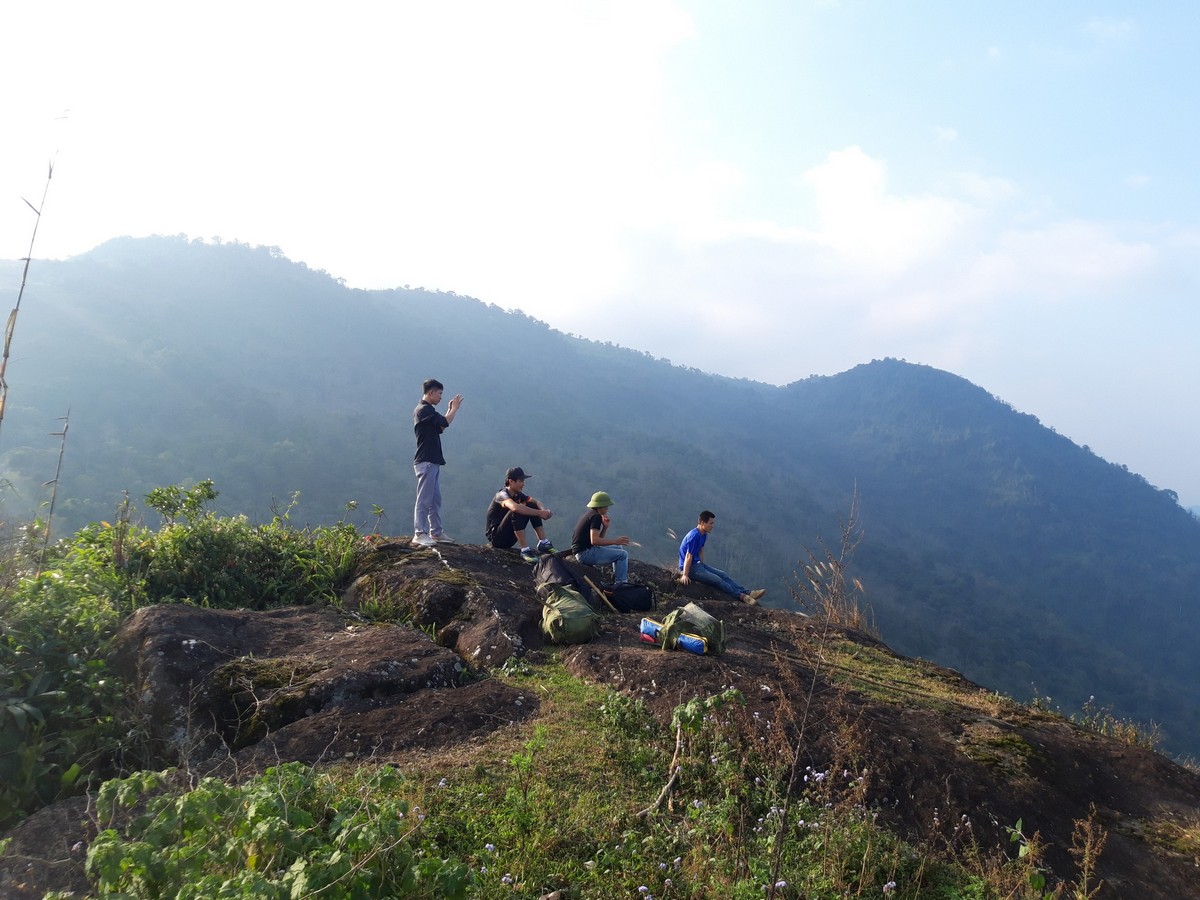 Son – Ba – Muoi Village
Son – Ba – Muoi Village is located approximately 130 kilometers north of Thanh Hoa city. Situated at an elevation of over 1,000 meters above sea level, the village offers a cool climate and stunning natural scenery with dense forests and clouds, making it an ideal place for relaxation. Visitors can enjoy the picturesque natural landscapes, indulge in cloud-watching during early mornings, learn about the local way of life, and savor the delicious regional specialties.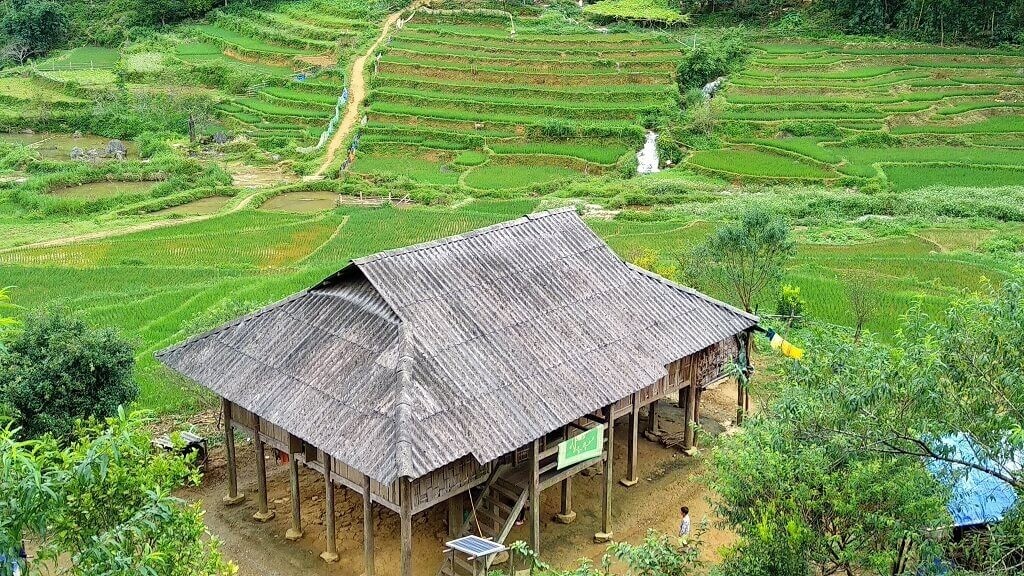 Pho Doan Bazaar
About 150 kilometers northwest of Thanh Hoa City, the Pho Doan bazaar is a vibrant market in Lung Niem commune, Ba Thuoc district. This bustling market only takes place on Thursday mornings and Sunday mornings, from 6 am to 11 am. Here, you can discover a wide range of essential items and specialties from the highland region. If you happen to be in Pu Luong, just come to visit the unique experience of this market at least once. You won't regret it!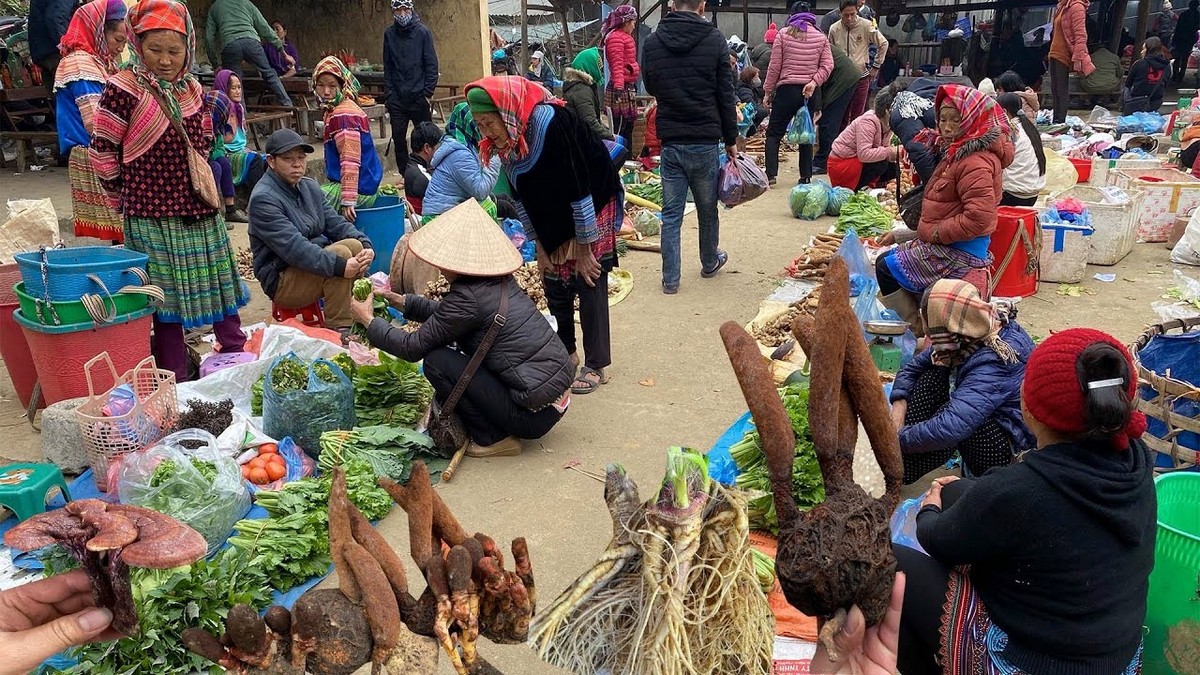 Must-try specialties in Pu Luong
When visiting Pu Luong, tourists can not only immerse themselves in the natural beauty of the mountains and forests, but also enjoy the local specialties of this area.
Co Lung Grilled Duck
Co Lung grilled duck, a part of Thai ethnic cuisine, is a renowned delicacy that must be tried by anyone visiting Pu Luong. The duck is cleaned and then marinated with a combination of five spices before being grilled over charcoal. Once cooked, the duck turns into a delicious reddish-brown color and develops a flavorful, fatty taste. This delectable dish is often enjoyed with a dipping sauce made from finely ground duck liver, salt, and prickly ash.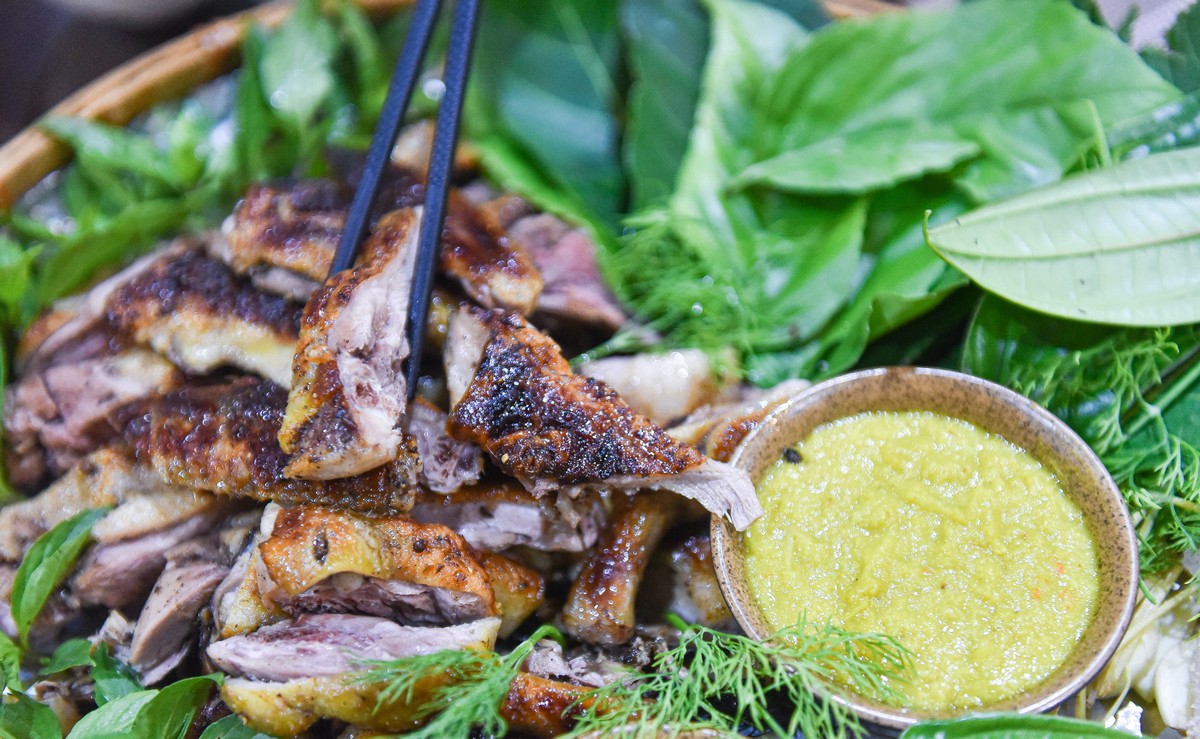 Grilled Stream Fish
To make a delicious grilled stream fish dish, it is necessary to choose a freshly caught fish that weighs between 1 – 1.2 kg. After marinating the fish with spices, it is grilled over hot charcoal until it turns golden. Grilled stream fish is appealing to tourists not only for its attractive appearance but also for its unique aroma from mountain spices.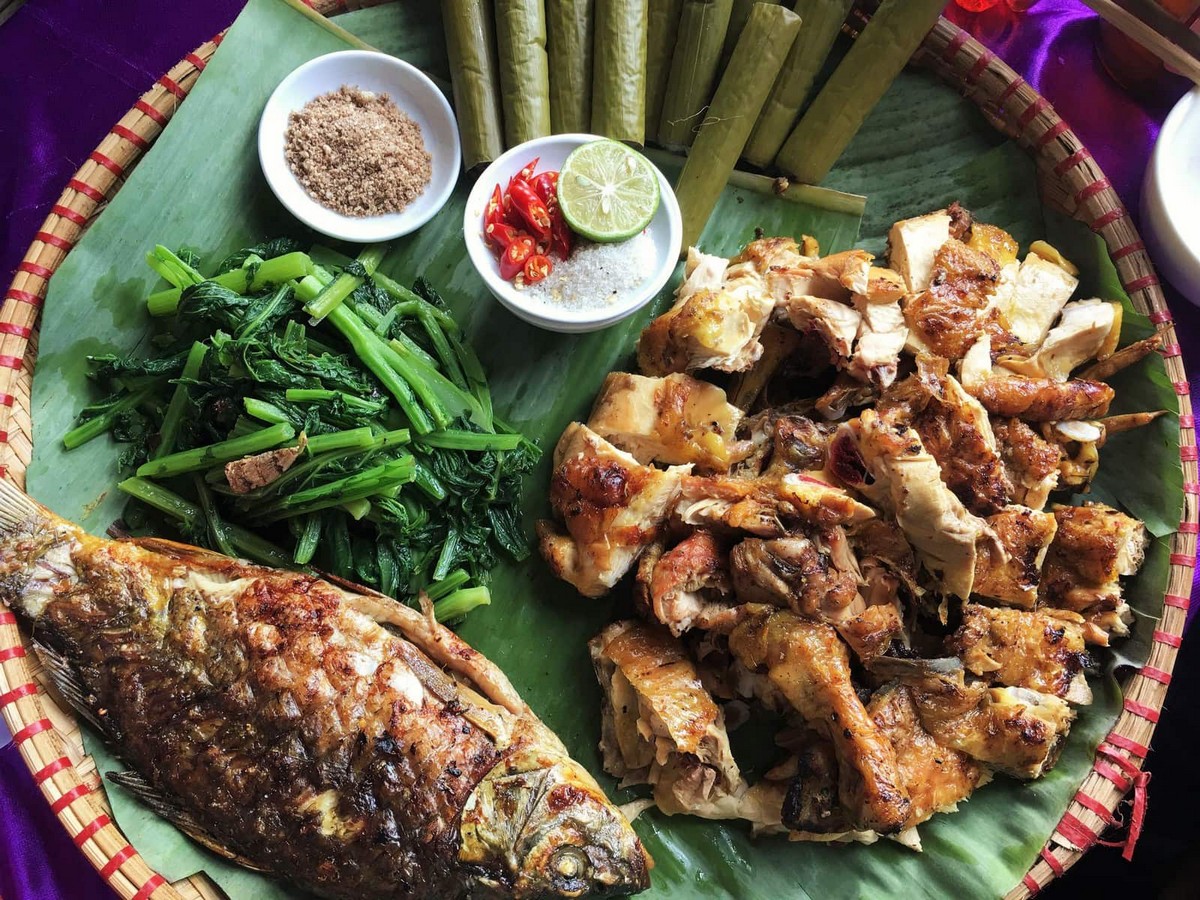 Green Chiretta Soup
This dish is made from green chiretta, which is extensively grown in the mountainous region of Thanh Hoa province. The leaves are commonly cooked together with pork liver, chicken liver, pork meat, and blood pudding.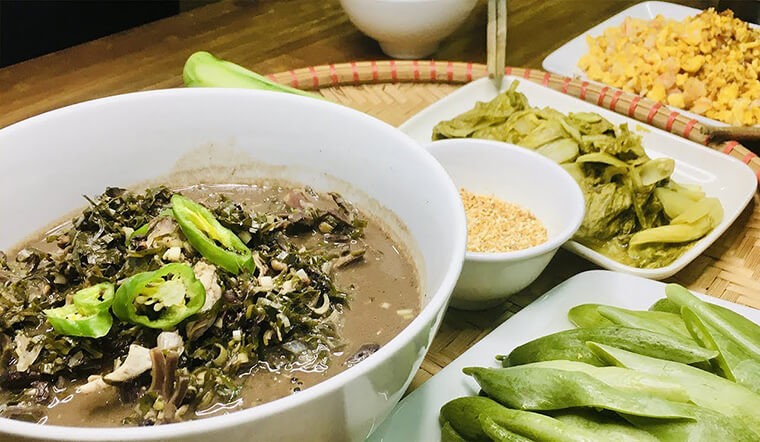 When you taste this soup, you will initially experience a slightly bitter flavor, followed by a sweet and delicious taste that will amaze you. In addition to its unique flavor, green chiretta soup offers several health benefits, including relieving alcohol intoxication and aiding digestion, among others.
Some tips for your travel to Pu Luong
Below are some tips that you should keep in mind to have a fantastic trip in Pu Luong.
Bring well-fitting sports shoes, hiking shoes, or climbing shoes that can absorb sweat effectively.
If you plan to swim at Hieu waterfall, remember to bring appropriate swimwear.
Remember to bring essential medicines such as antifungal cream and insect repellent.
As Pu Luong is a highland area, you can find a variety of distinctive local specialties that make great gifts for your loved ones. Some of them include prickly ash, magnolia seeds, bamboo-tube rice, dried buffalo meat, and more.
---
Hopefully, the information provided above will make your trip truly unforgettable and absolutely amazing. So, get ready for your adventure and prepare to be blown away by the stunning beauty of Pu Luong right away.
---
Tours related to Thanh Hoa