Ho Chi Minh City, previously known as Saigon, is the commercial center of Vietnam and a bustling city where motorbikes honk in every direction. Aside from its reputation for wealth and development, the region has a dark history dating back to French colonial times and the Vietnam War. A trip there will allow visitors to learn more about the Vietnamese side of the story and how the locals fought for independence and liberation. Below is a list of the top ten attractions in the city that are worth visiting.
Saigon Central Post Office
The Saigon Central Post Office is a top attraction in Ho Chi Minh City, widely known for its beauty and iconic status at Cong Xa Paris Square. The building has remained in excellent condition since being constructed in the late 1800s. Inside, visitors will find steel pillars supporting the high-arched ceilings of this structure. There is a memorial picture of Ho Chi Minh in the center of the vast space. Not only a popular destination for traditional mail enthusiasts who want to send a postcard home from Vietnam the Post Office is, but it is also a convenient tourist spot with its equipped ATMs, telephone booths, and souvenir shops.
Notre Dame Cathedral
Located in the heart of Ho Chi Minh City and facing the Saigon Central Post Office, Notre Dame Cathedral is a stunning architectural masterpiece designed by the French architect J. Bourad in the 1870s. During its time, it stood as the tallest building in downtown Ho Chi Minh City. The landmark remains a top attraction in the city thanks to its prime location. The square in front of the cathedral is particularly picturesque, adorned with beautiful flowers and the Statue of the Lady of Peace, which is a perfect spot for young locals to gather and enjoy street food and light snacks in the evening after the heat has cooled down. This cathedral is also an ideal location for pre-wedding and graduation photoshoots.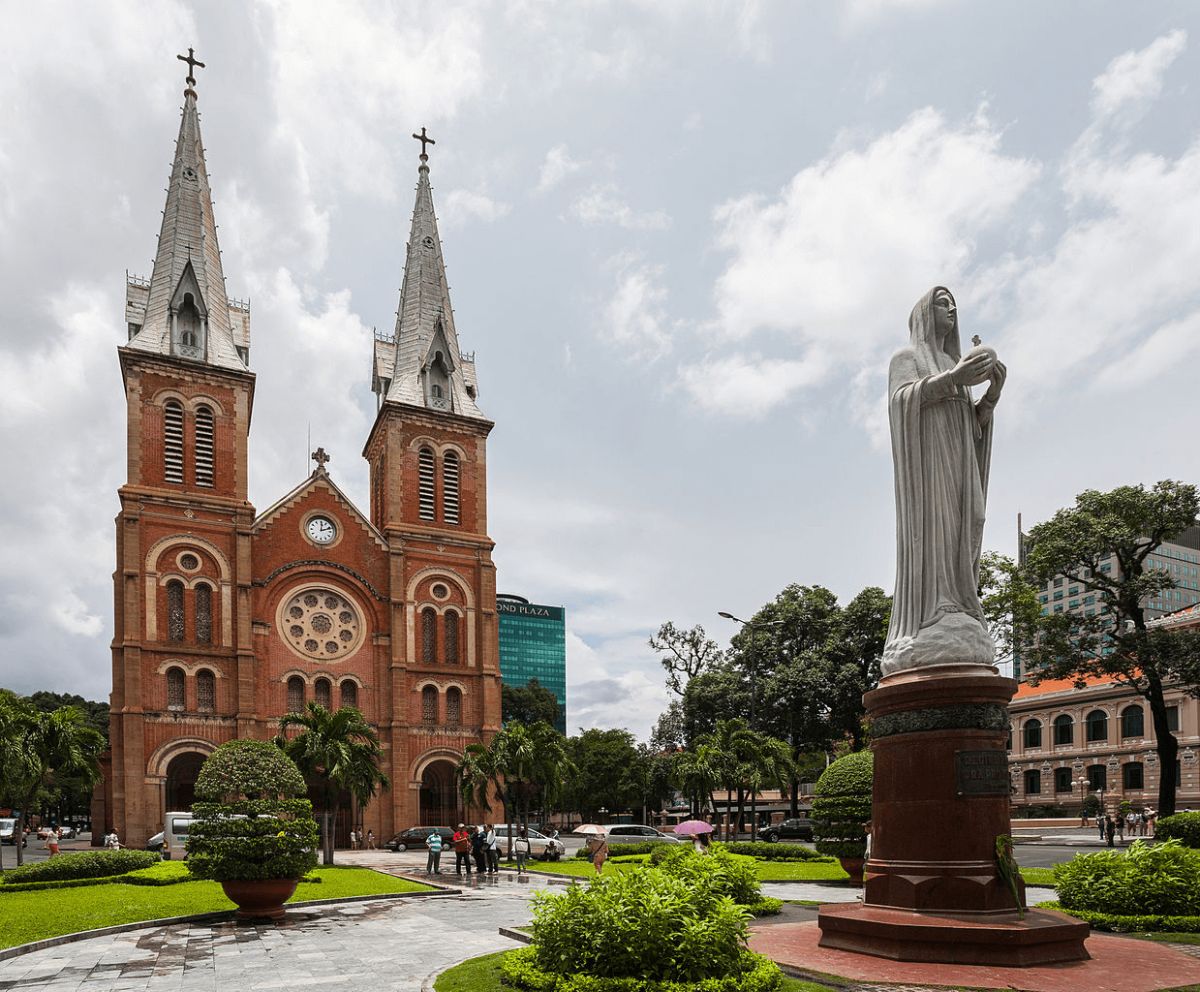 Independence Palace
The Independence Palace, also known as the Reunification Palace, is a popular tourist attraction in Ho Chi Minh City. Previously known as the Norodom Palace, it served as a residence and workplace for the French during the colonial period. This landmark became widely known in 1975 when the tanks crashed through its iron gates, officially signaling the end of the Vietnam War.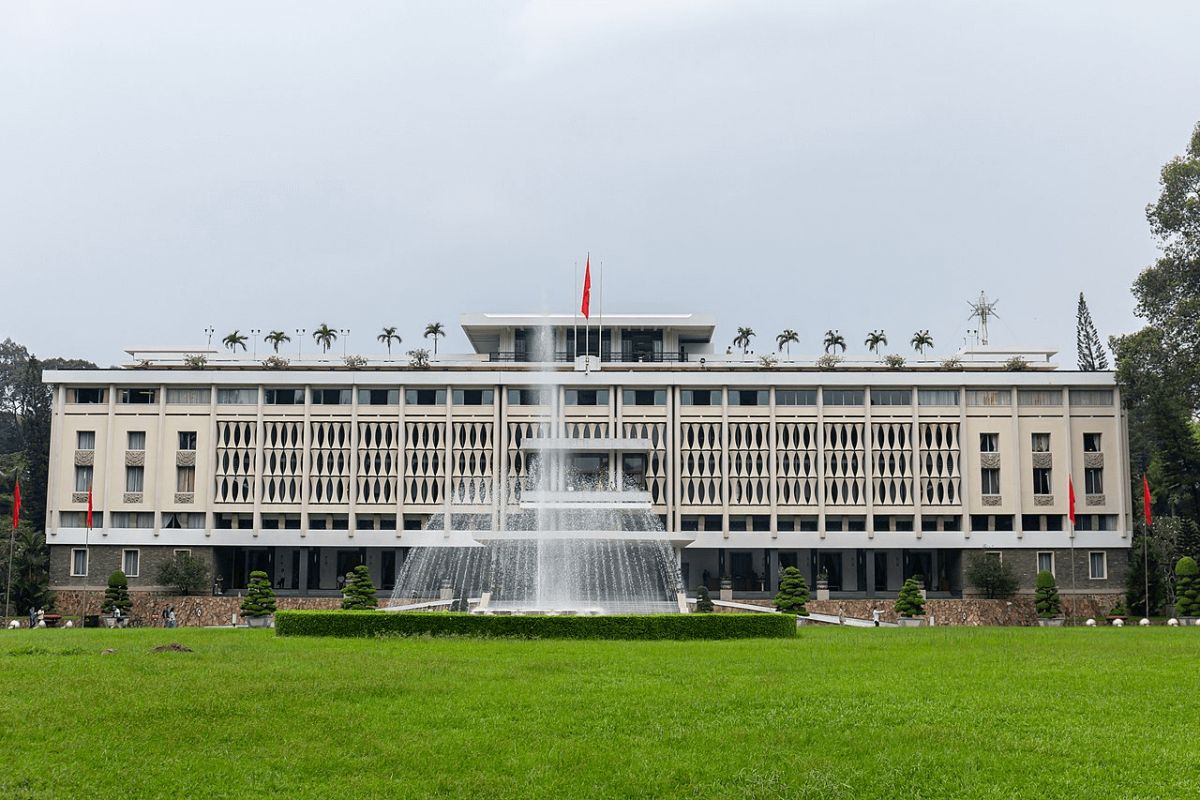 Surrounded by lush green trees, this historic building gives travelers a glimpse of the 1960s era with its secretive and war-time furnished rooms. On the rooftop of this Palace, visitors can see an old helicopter that the President of South Vietnam used to escape during emergencies. Today the Palace still serves as a venue for hosting significant national events.
War Remnant Museum
For those who are into the stories of the past, the War Remnants Museum may capture your attention with the displays of graphic images of war crimes. Not only does it give visitors a glimpse into the Vietnamese perspective of the Vietnam War, but it also documents atrocities overlooked in Western history textbooks. Being a well-known spot in Ho Chi Minh City, the War Remnants Museum delivers a powerful message about the consequences of wars, the antiwar movement, and the lasting effects of Agent Orange Dioxin.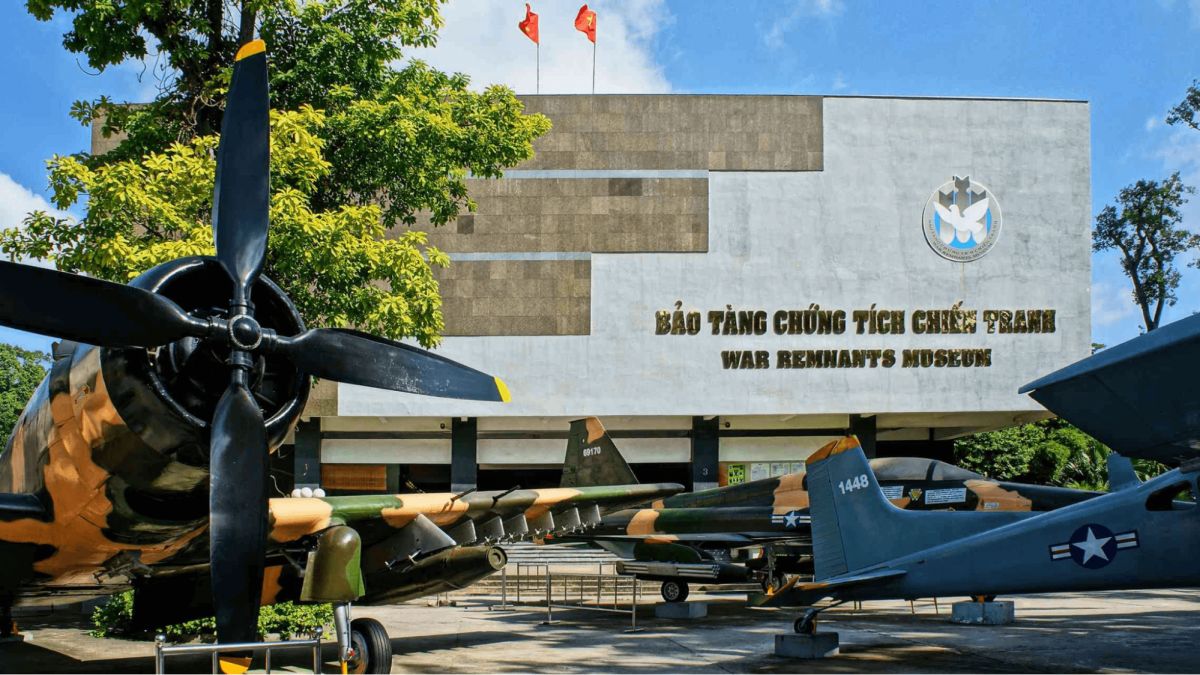 Ben Thanh Market
Ben Thanh market is a must-see destination when visiting Ho Chi Minh City. With over 3,000 vendors selling a wide range of products, such as ceramics, clothing, handbags, souvenirs, Vietnamese specialties, fruits, and more, it offers an unforgettable shopping experience. Bargaining is necessary when items do not display fixed prices.
After the indoor section of the market closes around 6 PM, vendors set up night stalls around the market square. It is an ideal destination for those looking to experience the vibrant night markets of Ho Chi Minh City.
Bui Vien Walking Street
Located parallel to Pham Ngu Lao Street, Bui Vien Street, also known as the backpacker's area, comes alive at night, especially on weekends and holidays. Visitors here can find cheap meals and beers and connect with other travelers. Since July 2017, the city has turned Bui Vien Street into a walking street to promote tourism and provide a safe way for visitors to experience Vietnam's artistic and cultural side.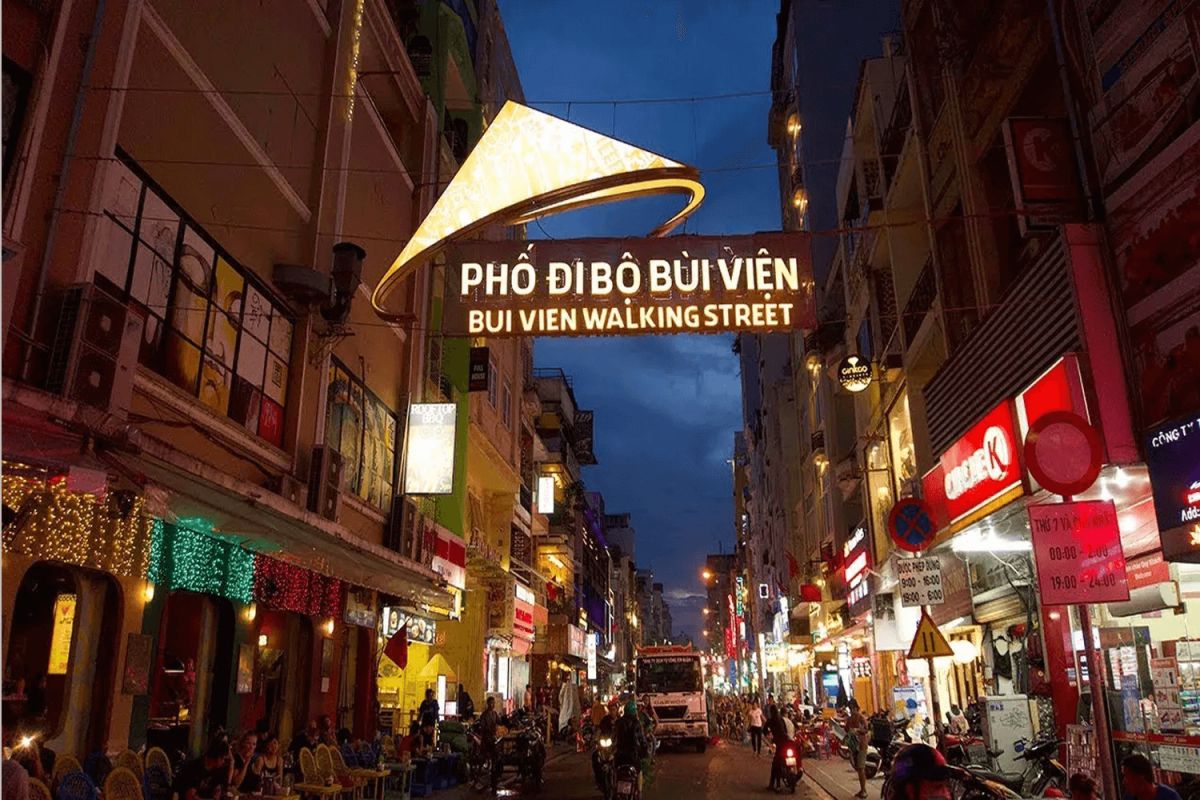 The area also offers a variety of budget accommodations to choose from, ensuring that travelers have a comfortable and affordable stay. Bui Vien Street is the perfect destination for those who want to experience the nightlife in Ho Chi Minh City. From the bustling night markets to the lively bars and clubs, there is no shortage of entertainment options in this vibrant area.
Nguyen Hue Walking Street
Nguyen Hue Walking Street officially opened in April 2015. The street stretches from the People's Committee Building, where visitors can admire the impressive Ho Chi Minh Statue, to the Saigon River on Ton Duc Thang Street.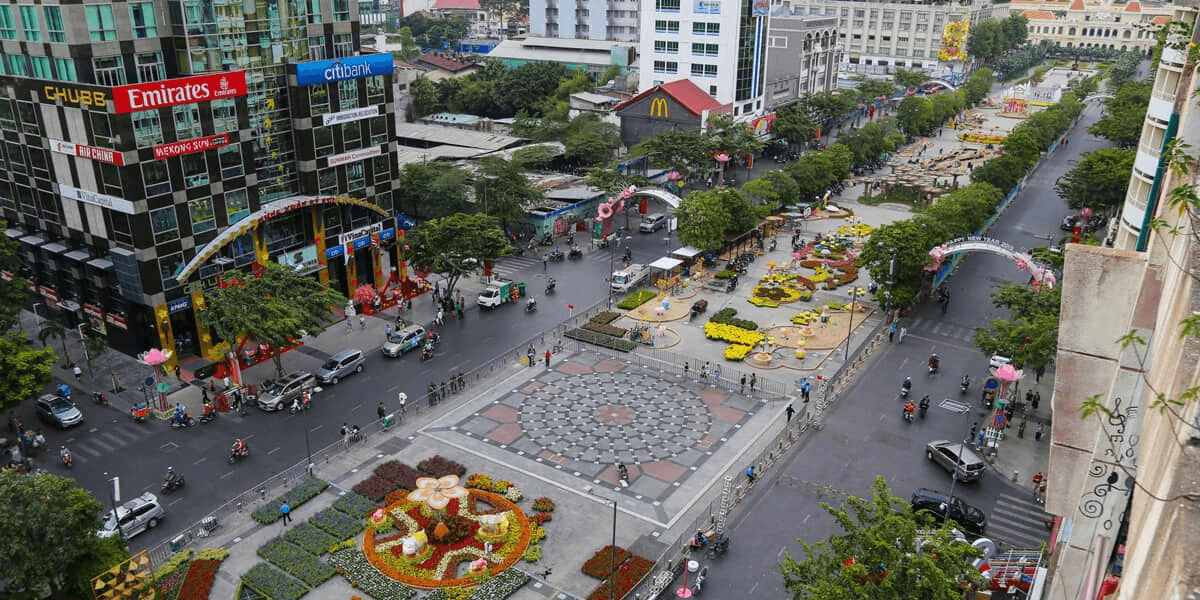 The area is lively and busy at night, with numerous food stalls offering a range of local delicacies. Visitors can enjoy a stroll along the pedestrianized street, taking in the sights and sounds of the bustling city. As one of the city's most vibrant public spaces, Nguyen Hue Walking Street is renowned as a free, enjoyable place to hang out.
Thien Hau Temple
Thien Hau Temple is one of the best religious sites in Ho Chi Minh City, located in District 5, also known as Saigon's Chinatown. This serene Chinese temple is accessible by bus or taxi. It is best to visit the temple in the morning when locals come to pray and worship their gods and spirits. On the temple's roof, visitors can find ceramic figurines that depict numerous religious beliefs and folklore.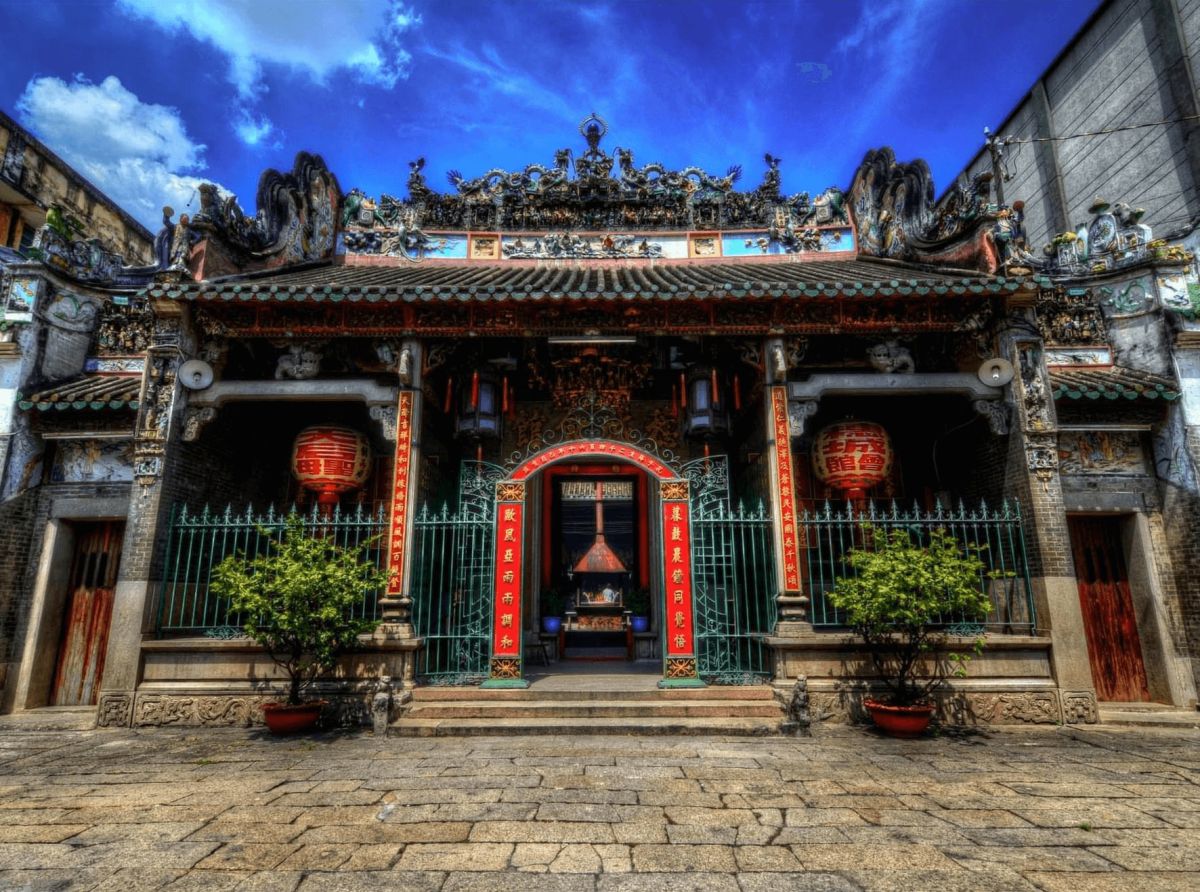 One of the notable cultural activities at this landmark is making wishes. At the back of the temple, visitors can purchase spiral incense and write their wishes on a piece of red paper. The locals will then help attach the paper to the incense and hang it from the ceiling, where it will stay for approximately a week before completely burning out.
Binh Tay Market (Cho Lon)
Binh Tay Market, also known as Cholon Market in Chinatown, is a significant wholesale local market in Ho Chi Minh City. Visitors can find here a variety of dried goods, such as fruits, nuts (pistachios, cashews, and almonds), and seafood. This exciting but cluttered local market is the perfect place to witness the actual trading practices of locals. However, because of its crowdedness and narrow passageways, this attraction might not be suitable for families with young children.
Cu Chi Tunnels (Ben Dinh & Ben Duoc)
The Cu Chi Tunnels, located 45-65 km northwest of Ho Chi Minh City, are a must-see for anyone visiting Ho Chi Minh City, offering valuable insights into the Vietnam War. Visitors can learn about the resourcefulness and determination of the Vietnamese people during the war, as well as their ingenuity in surviving and fighting against better-equipped Americans. The two tunnel sites currently open to visitors, Ben Dinh Tunnels and Ben Duoc Tunnels, provide an immersive experience that is a unique and enriching trip. A visit to the Cu Chi Tunnels gives a fascinating glimpse into a pivotal moment in Vietnamese history.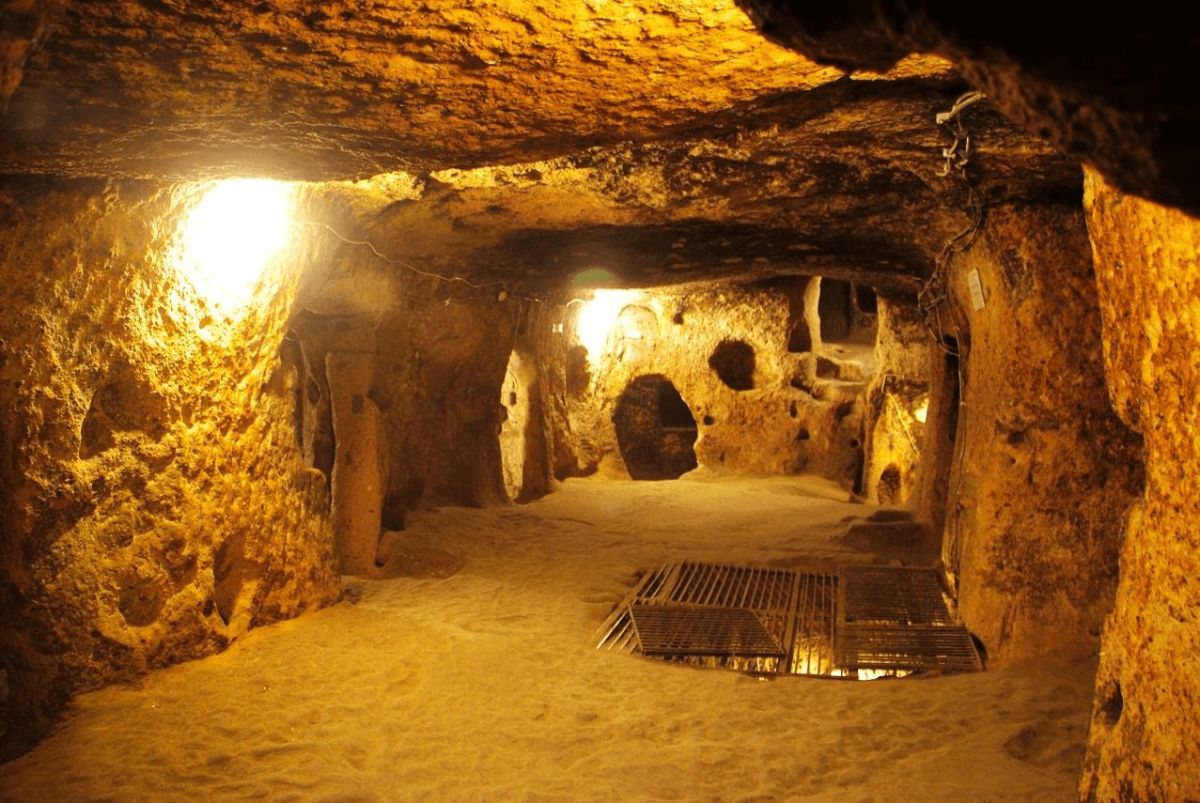 Ho Chi Minh City is a vibrant and bustling metropolis steeped in history and culture. It's a true gem of Southeast Asia, with plentiful attractions for everyone to enjoy and explore. It's no wonder that this incredible city is becoming an increasingly popular destination for travelers from all over the world.
---
Tours related to Ho Chi Minh City