Savoring Nha Trang's local dishes is a delight for any tourist visiting for the first time. This coastal city, known for its beauty, offers a plethora of fresh seafood options along with unique Vietnamese delicacies such as spring rolls and various curries that are sure to leave a lasting impression on your taste buds.
1. Binh Ba Lobster (Tom hum Binh Ba)
Binh Ba Lobster is an absolute must-try for tourists visiting Nha Trang. The lobsters are fresh and delicious and come in huge sizes with lots of meat and a rich flavor. There are plenty of ways to prepare them, from simple steaming, grilling, or simmering to more complex dishes such as the local sweet and sour lobster soup.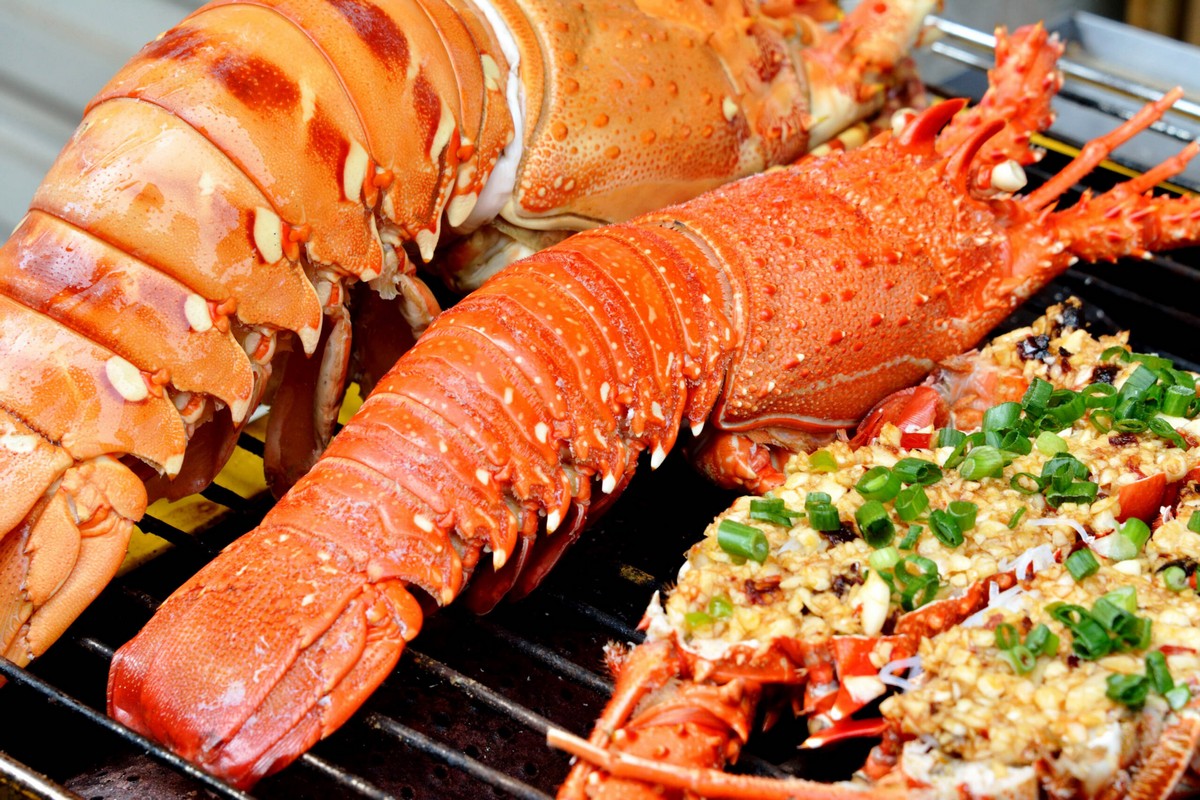 2. Lac Canh Grilled Beef (Thit bo nuong lui Lac Canh)
Lac Canh is a well-known restaurant famous for its signature grilled beef, which is so popular that the dish is named after the restaurant itself. Although the menu offers a variety of dishes, most patrons come specifically for the legendary Lac Canh Grilled Beef. The secret marinade recipe includes honey and at least ten spices, resulting in a perfectly balanced blend. The beef is then cut into perfectly sized pieces that are fragrant and juicy.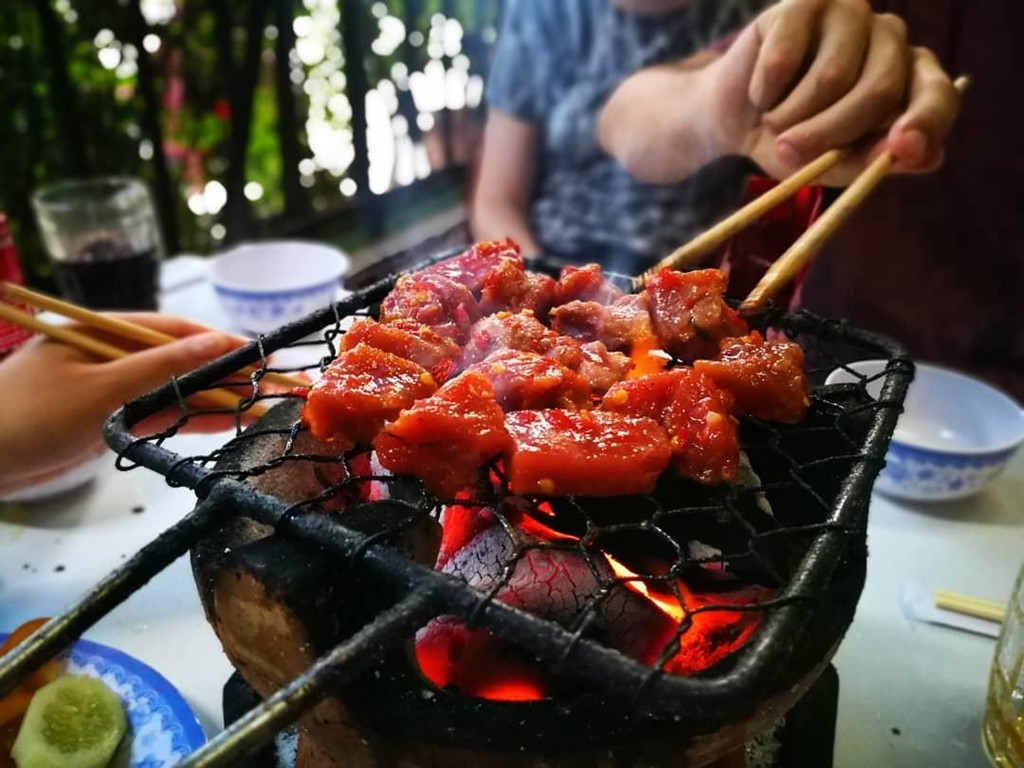 Your table will be equipped with a grill placed over hot coals, allowing you to watch the beef sizzle to perfection. Grilling the beef over hot coals significantly enhances its sweet and spicy flavor. While waiting for each piece to cook, the waiter will bring a plate of fresh beef with herbs and a spicy lemon salt dipping sauce to your table. Once the beef is ready, dip it into the sauce and pair it with the fresh herbs for an unforgettable culinary experience.
3. Ninh Hoa Grilled Fermented Pork Roll (Nem nuong Ninh Hoa)
Ninh Hoa Grilled Fermented Pork Roll plays a crucial role in giving Nha Trang cuisine its unique and diverse flavor. It is an absolute must-try for tourists visiting the city, as it is made from only the highest quality ingredients that guarantee an unparalleled taste and served with fresh herbs, pickles, and salted onions. The secret to making the perfect grilled rolls lies in the preparation of the dipping sauce, which is given special attention to ensure the highest possible quality.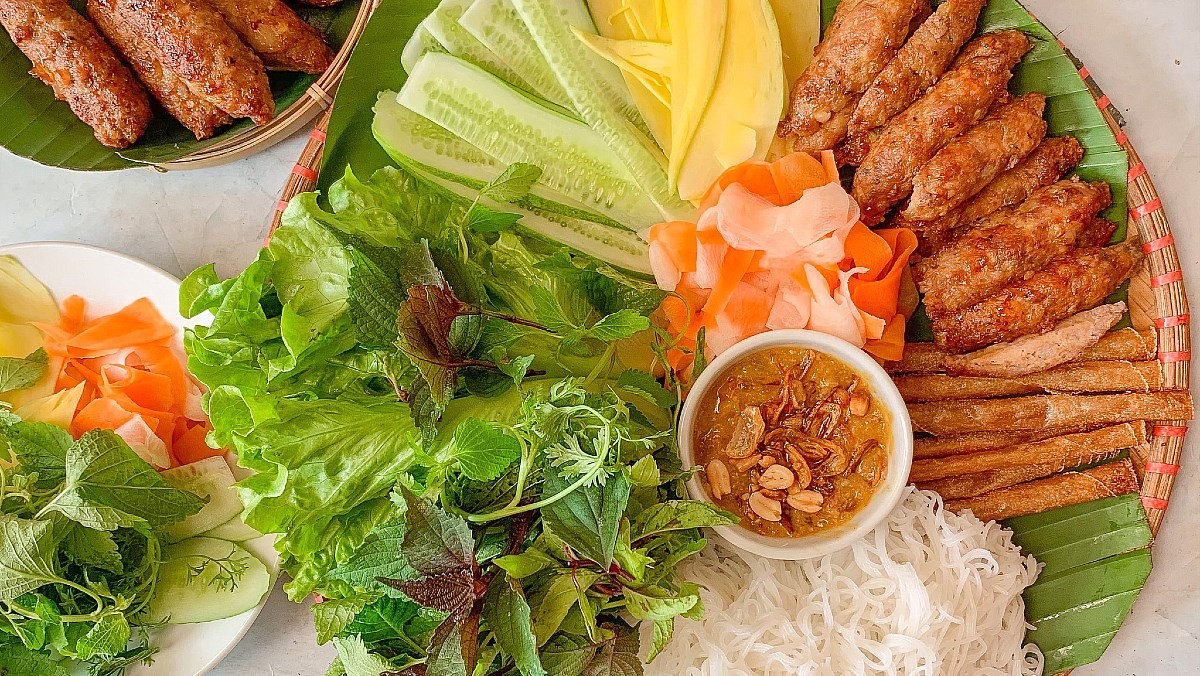 4. Jellyfish Vermicelli (Bun sua)
Jellyfish Vermicelli is a dish that attracts tourists with its rich broth made from fish and various fresh seafood. The main ingredient of this dish is jellyfish caught from the ocean by skilled fishermen. In addition to the thick and crunchy white jellyfish pieces, guests can savor fish cakes, fresh onions, chili, and various herbs. The jellyfish vermicelli is sweet, not fishy, and delicious. This delicacy of Nha Trang is a taste of the sea that no one can forget when leaving the coastal city.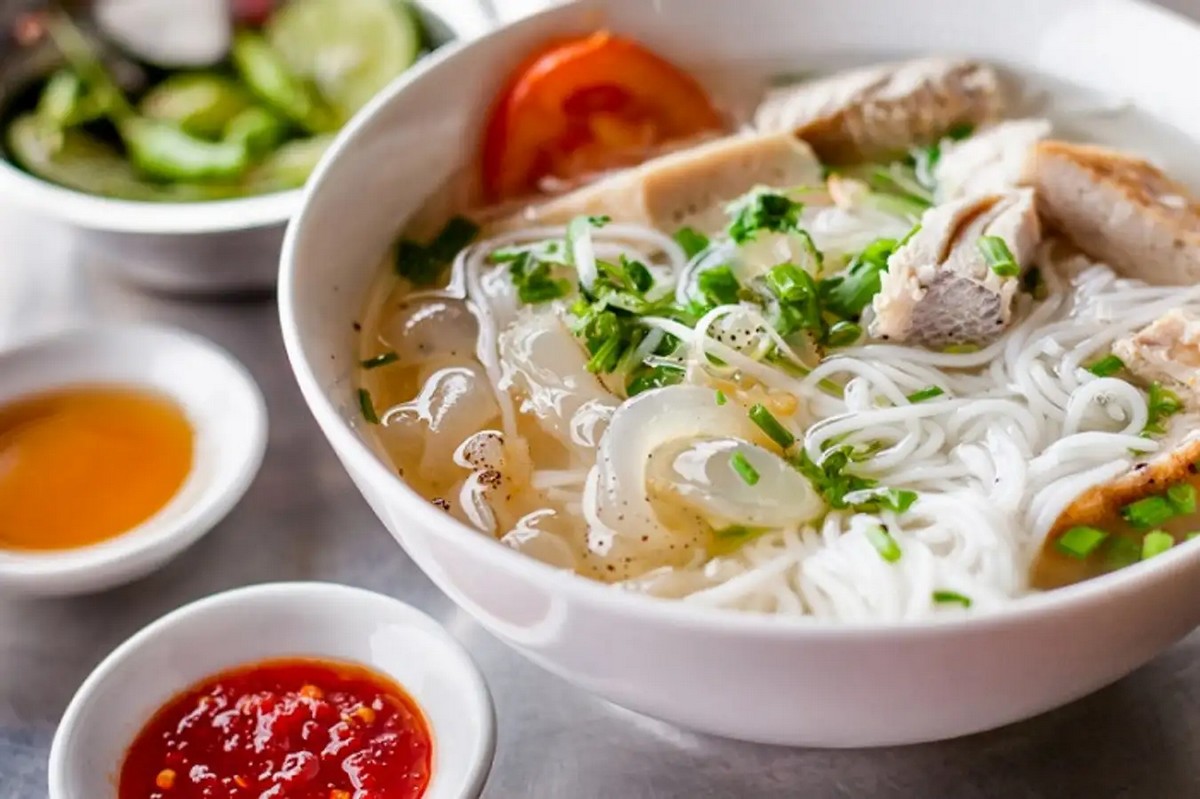 5. Ba Nam Beo Fish Noodle Soup (Bun ca Ba Nam Beo)
When savoring the Ba Nam Beo Fish Noodle Soup, one can confidently revel in its rich and delectable flavor without any fishy odor from the sea. In addition to the main component of fish, the bowl contains jellyfish, some fried fish cake pieces, herbs, pepper, and chili. The crispy fish cake pieces, chewy and crispy jellyfish meat, and a platter of leaf vegetables create an impeccable combination for the dish.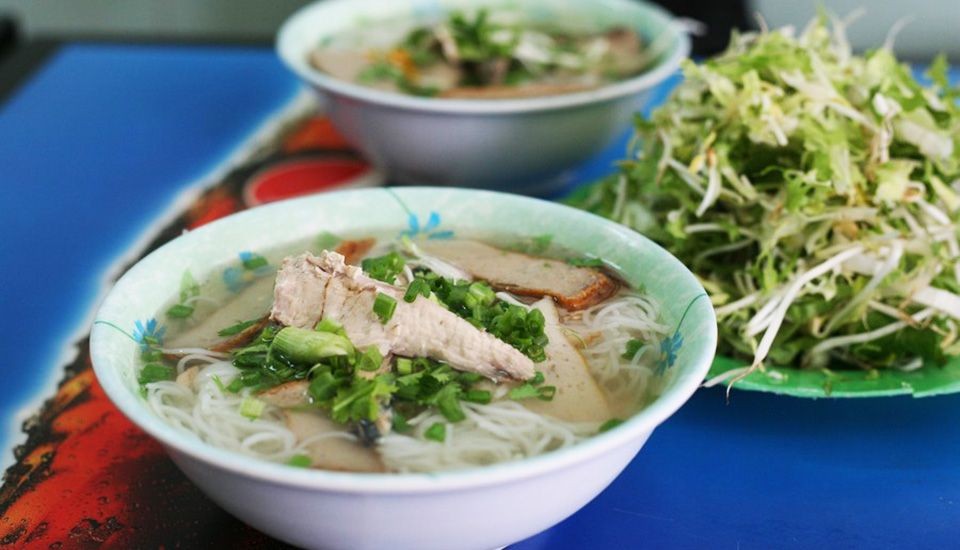 6. Nha Trang Pancake (Banh xeo Nha Trang)
When it comes to specialties in Nha Trang, the Nha Trang Pancake is a must-try. The pancake's crispy texture is perfectly complemented by its chewy filling. Unlike other regions where pork is the main ingredient of the pancake, the people of Nha Trang opt for squid as their filling of choice. Using fresh squid is what truly sets the Nha Trang Pancake apart. The chef takes great care in cleaning the squid, leaving it whole but not removing the ink. As a result, you will see a bowl of black sauce with a delightful blend of sweet, spicy, and slightly fishy flavors.
7. Dien Khanh Wet Cake (Banh uot Dien Khanh)
When in Nha Trang, don't miss out on trying this dish! This wet cake is famous in the area and is best enjoyed hot. That's why the seller only starts making it when customers arrive. The chef skillfully spreads the batter using a ladle over a stretched cloth on the pot's mouth. Once cooked to perfection, the cake is carefully picked up using a flat bamboo stick, placed on a plate, and sliced into four delicious pieces. And let's not forget about the dipping sauce – it's a crucial factor in determining the overall taste of the wet cake. The dipping sauce here is always carefully prepared, so you're in for a treat.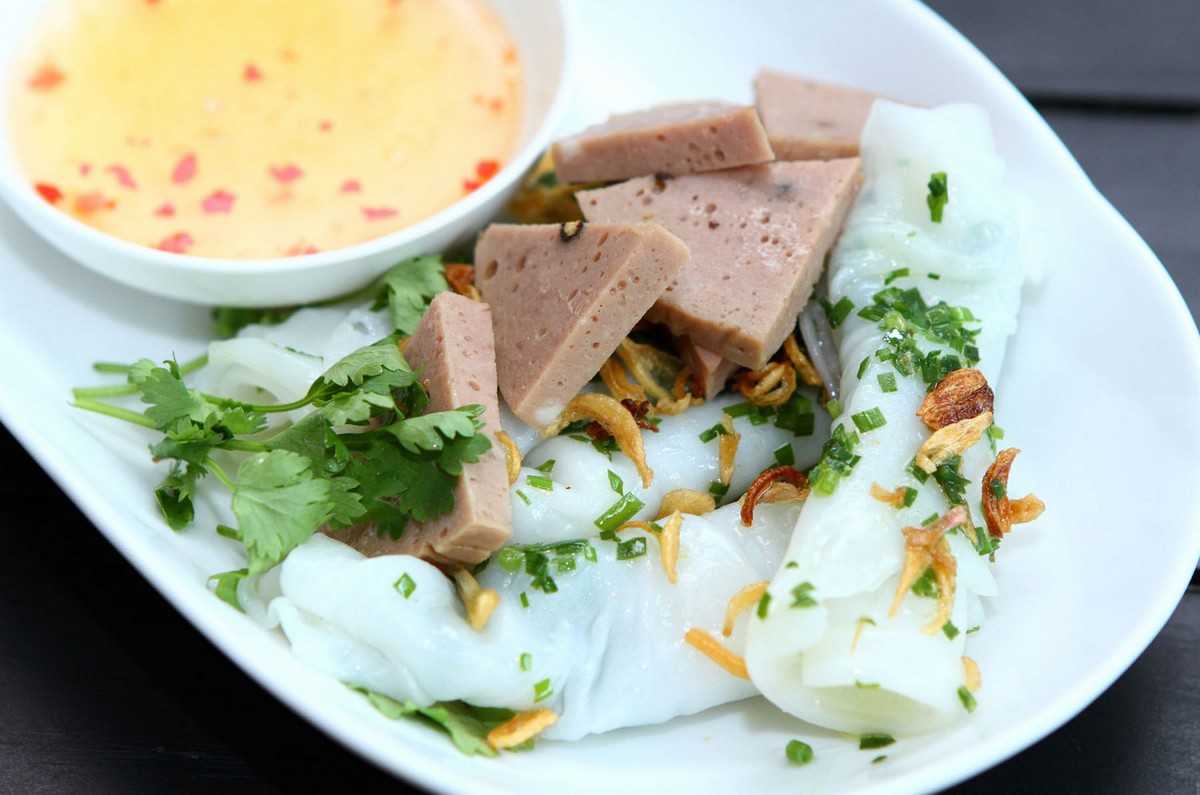 8. Can Cake (Banh can)
You can find Can Cake in other regions of Vietnam, but the version in Nha Trang is quite unique. These tiny cakes, made of rice flour, are cooked individually in small, round clay pans. Then, each cake is served with an array of delectable toppings, ranging from succulent shrimp and squid to savory dried or fresh meat. In Nha Trang, quail egg is also a popular topping for Can Cake. Additionally, pork meatballs, crispy pork skin, onions, and shredded green mango are served as a side dish. When mixed together, these ingredients create an unforgettable culinary experience that is truly unique to Nha Trang.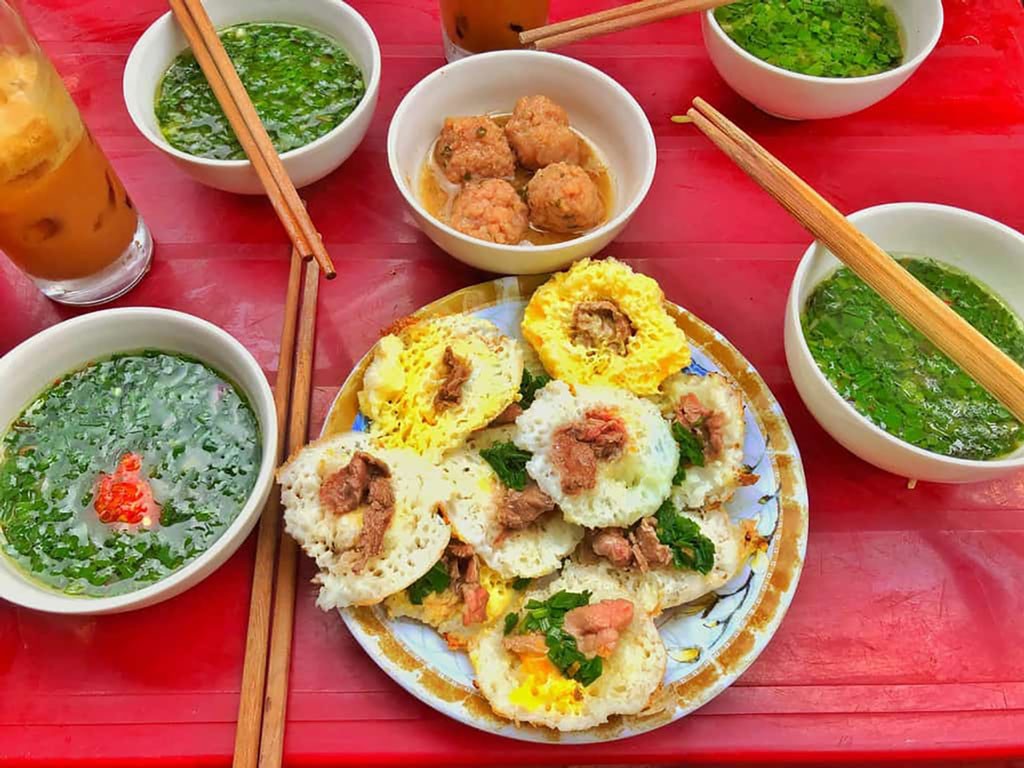 9. Cau Dua Duck (Vit Cau Dua)
Aside from its seafood, this coastal city boasts another delectable dish called Cau Dua Duck. The ducks are raised in fields and fed with shrimp, crab, and fish, resulting in nutritious yet non-greasy meat that is thin yet not dry. For those who enjoy duck blood soup, this dish is a must-try. On summer nights, the combination of crispy rice paper and a piece of duck blood curds is a particular highlight of Khanh Hoa's cuisine.
10. Mango Soft Cake (Banh xoai)
Mango Soft Cake originates from Cam Ranh, Khanh Hoa, the most abundant area for mangoes of Vietnam. This exquisite dish is the most delicious in Nha Trang and is made by peeling, seeding, and squeezing mangoes for juice, which is then boiled. While boiling, the mixture must be stirred until it becomes sticky and develops a delightful aroma. Once the mango juice is available, the mixture is poured onto a plastic sheet on a tray, spread in circular movements, and dried until it is no longer sticky and dried evenly.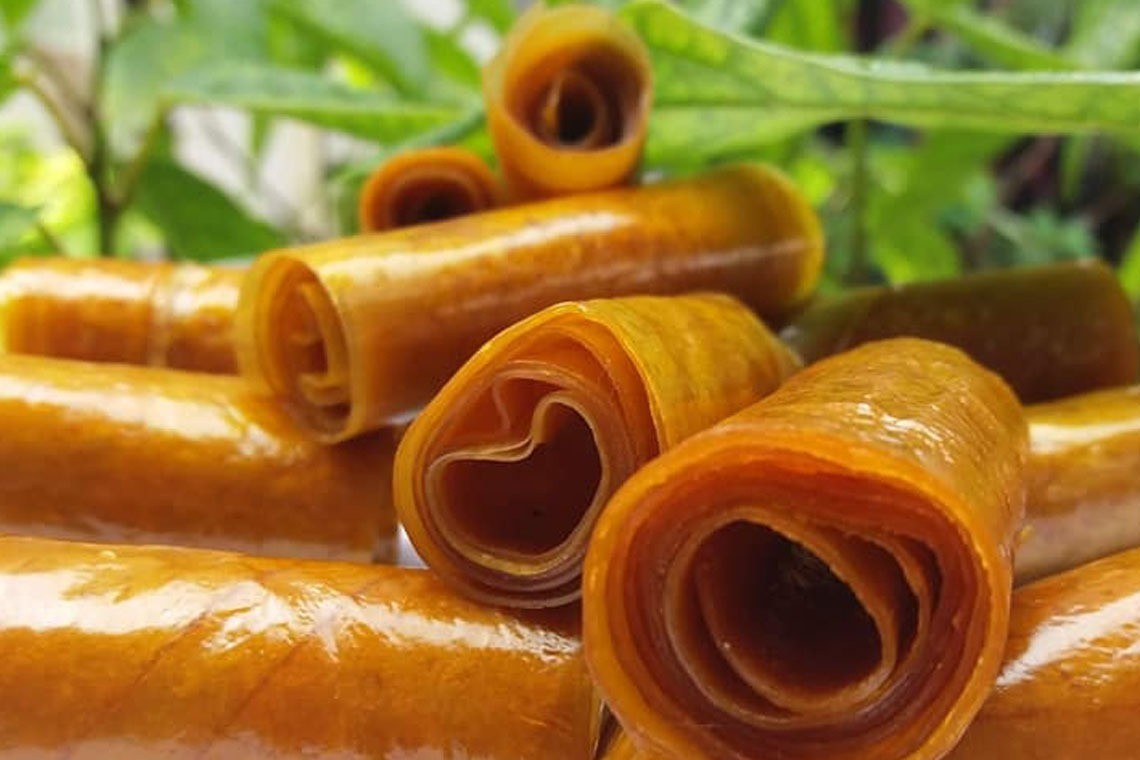 ---
When you travel to this coastal city, there are two things you cannot miss: its breathtaking scenery and the unparalleled culinary experience that Nha Trang offers. The city's specialties are an integral part of its charm, drawing countless tourists each year. By trying the recommended dishes above, we hope you will have a truly unforgettable trip and a chance to fully immerse yourself in the delightful cuisine of Nha Trang.
---
Tours related to Nha Trang