Da Lat is not just renowned for its scenic beauty, with thousands of flowers blooming all around and pine hills enveloped in layers of fog. It is also home to a range of delectable cuisine you cannot miss out on! Seek out and relish the mouth-watering dishes when you visit this misty city.
Banh Mi Xiu Mai Chen (Baguette With Shumai Bowl)
This dish is a must-try in Da Lat cuisine. Shumai balls are served in a bowl of hot sauce, which you can use to dip the baguette. While this dish can be found in many areas of Vietnam, diners in Da Lat can truly appreciate its unique and delicious taste. The shumai is made from finely ground lean meat and has just the right amount of chewiness. The broth is prepared by simmering pork bones, giving it a sweet and clear taste. Adding finely chopped scallions to the dish makes it even more attractive. Trust me, you cannot call yourself a true "foodie" until you have tasted this exquisite dish from Da Lat!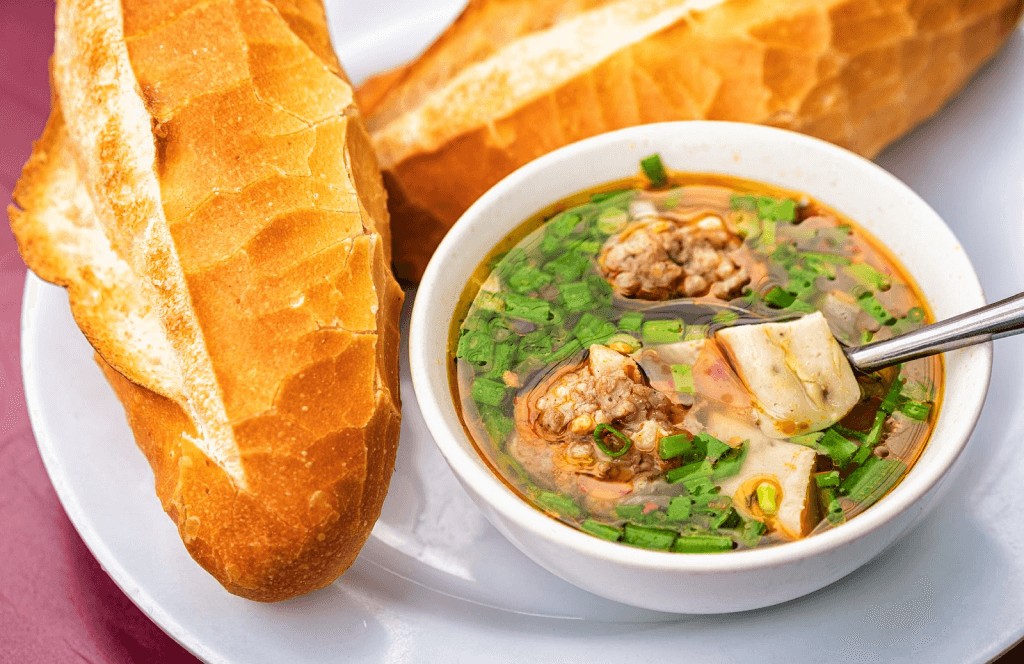 Banh Can (Can Cake)
When exploring the misty city, the hot and steaming Da Lat dishes sold in small stalls – such as can cake – are always the preferred choice. With just one bite, you can experience the crispy crust, the fragrant quail egg filling, and the shumai meatballs gradually melting in your mouth. All of this is enjoyed alongside a dipping fish sauce, making for a truly delightful experience. Imagine stepping into a small food stall in the early morning to savor this delicate cuisine by the warm red stove amidst the cold weather of the misty city. It is simply irresistible!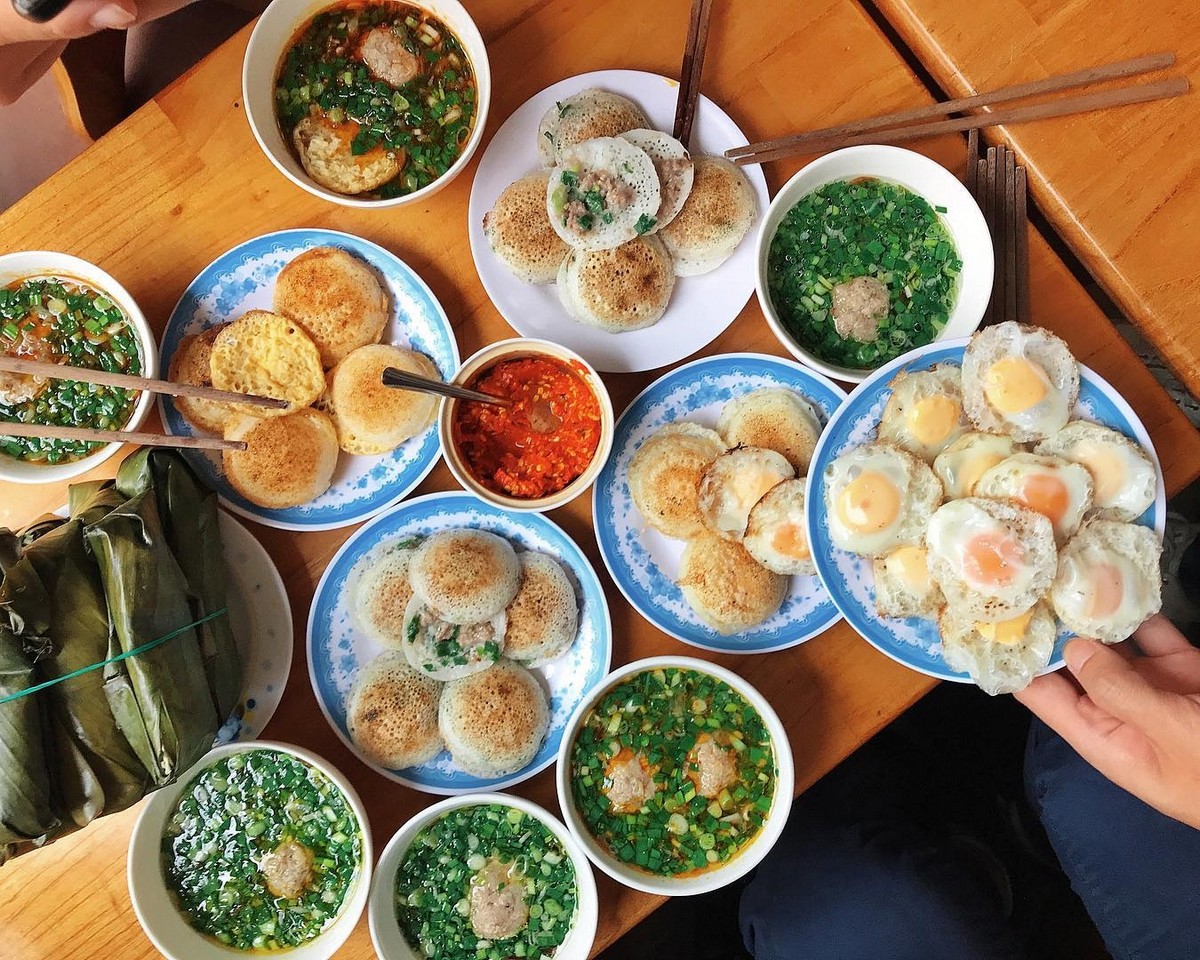 Banh Uot Long Ga (Wet Cake With Chicken Intestine)
In Vietnam, diners often enjoy wet cake with Vietnamese pork rolls. However, in Da Lat, this dish is served with chicken meat and chicken intestines, creating a unique and perfect combination. The soft and chewy texture of the wet cake perfectly complements the delicious chicken meat. The dish is accompanied by a mixture of dipping sauce, herbs, and bean sprouts, all of which elevate the flavor to the next level. This specialty of Da Lat leaves diners deeply satisfied and is a must-try at least once in a lifetime.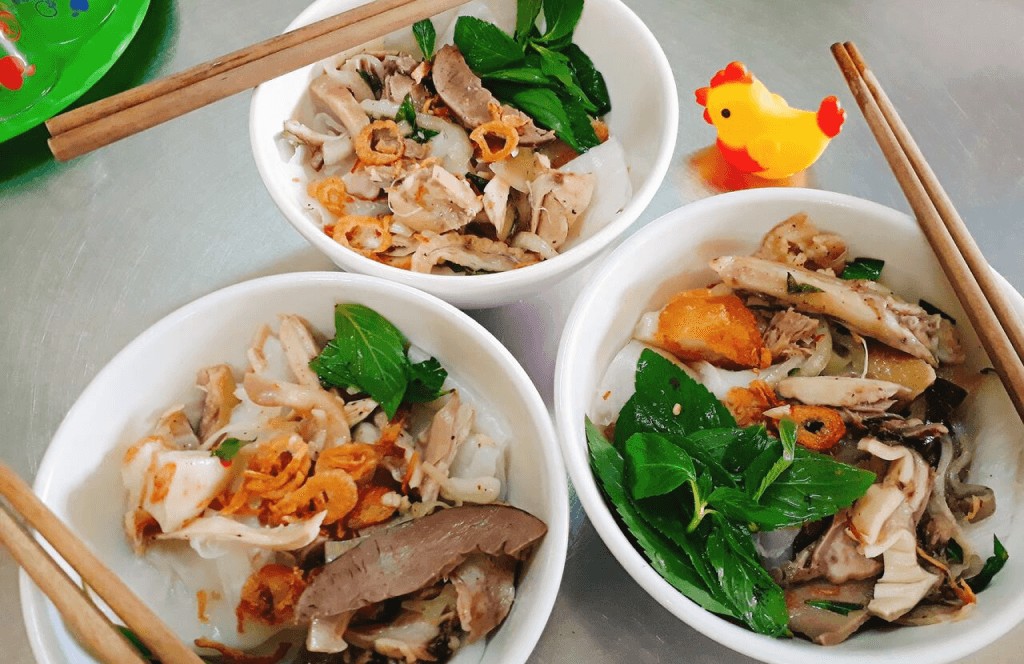 Banh Trang Nuong (Grilled Rice Paper)
Grilled rice paper is a popular snack that everyone visiting the city of Da Lat must try. The rice paper is grilled on charcoal until crispy and then topped with a variety of delicious ingredients, such as quail eggs, scallions, pork crackling, and dried shrimp. Many foreign tourists even jokingly refer to this dish as "Vietnamese-style pizza." On a cold day, stepping into any grilled rice paper stall will not only warm you up but also bring joy to your heart.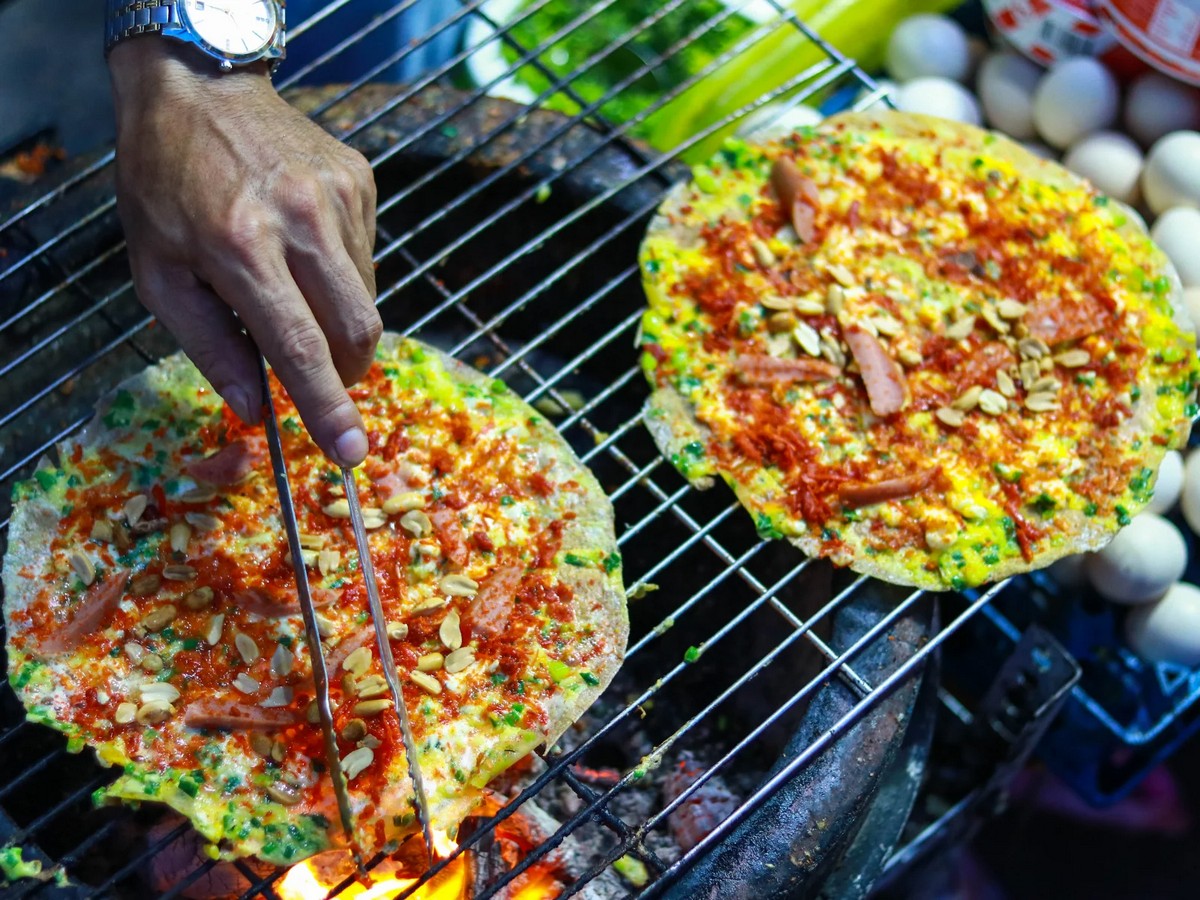 Bun Bo (Beef Noodle Soup)
Beef noodle soup is a beloved dish in the central region. In Da Lat, the spicy and salty flavors of this familiar dish are elevated to new heights. Locals often choose beef noodle soup as a hearty breakfast to energize themselves for the day ahead. Whether enjoyed at a restaurant or from a sidewalk vendor, beef noodle soup is delectable, and the price difference is minimal.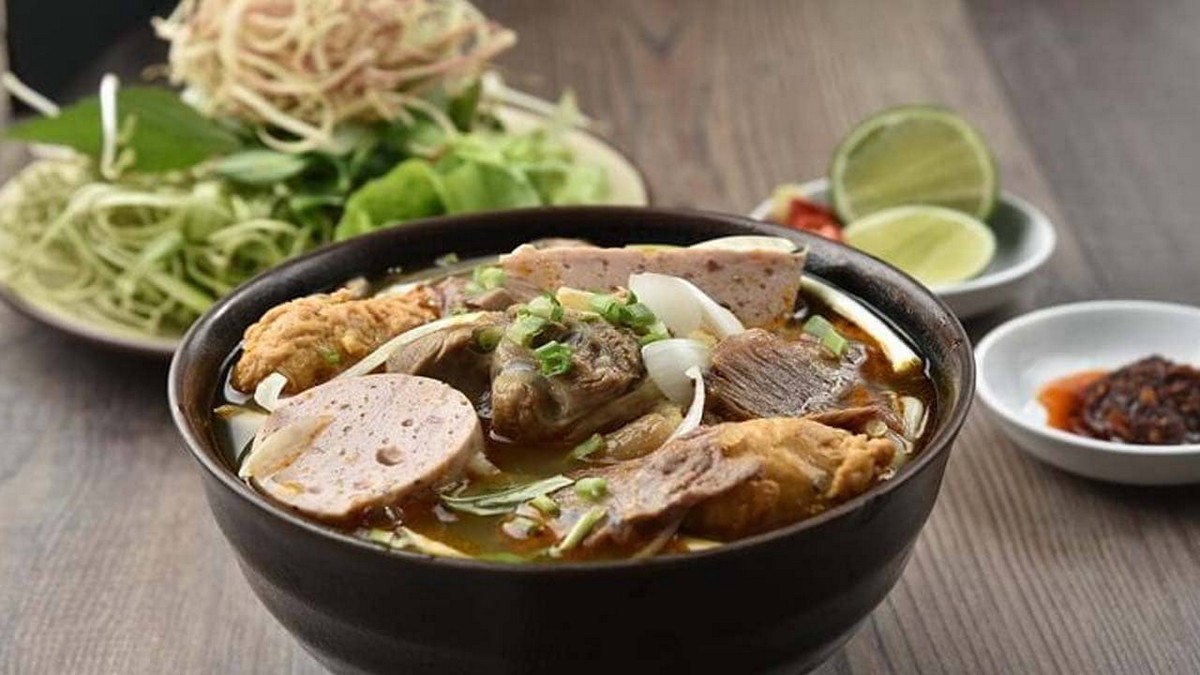 Nem Nuong (Vietnamese Grilled Pork Sausage)
If you visit the picturesque city of Da Lat, you must try the Vietnamese grilled pork sausage, a gem of local cuisine. What sets this dish apart is the dipping sauce, which is prepared in a unique way. The pork sausage is crafted with a blend of chewy ground meat and flavorful spices, then grilled to perfection over a charcoal stove. While the preparation may seem straightforward, even the most discerning diners agree that this Da Lat specialty must have a secret recipe to achieve its unique flavor.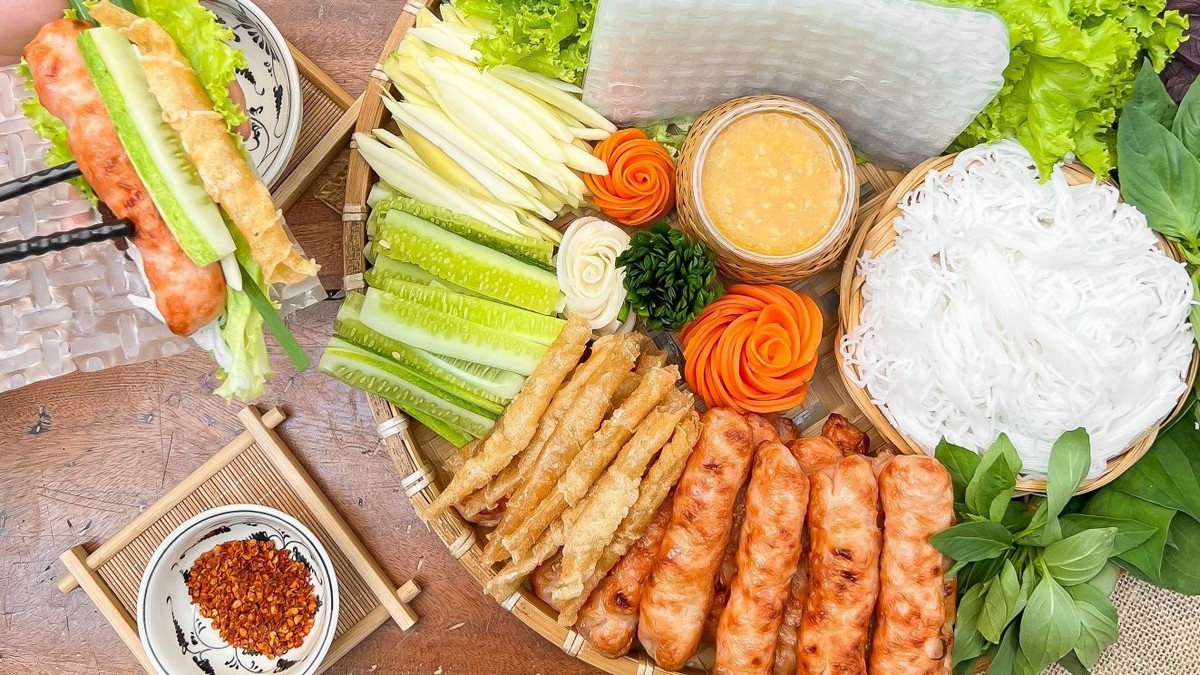 Lau Bo (Beef Hotpot)
Indulge in the perfect dish for the cool weather of Da Lat: beef hotpot. This dish is not only incredibly tasty but also affordable, thanks to the locally grown and raised ingredients. Savor it with your loved ones, relishing the juicy beef and fresh vegetables cooked to perfection in the steam rising from the hotpot. Nothing can beat this culinary experience in the chilly weather of Da Lat. Do you agree?
Lau Ga La E (Chicken Hot Pot With Lemon Basil Leaves)
In addition to beef hotpot, visitors to Da Lat should not miss trying chicken hotpot, especially the version with lemon basil leaves. This unique dish is one-of-a-kind in the foggy city of Da Lat. The hotpot broth is simmered with lemon basil leaves, giving it a slightly sour taste that perfectly complements the tender chicken meat. The result is an extraordinary delicacy that captures the essence of the mountainous city.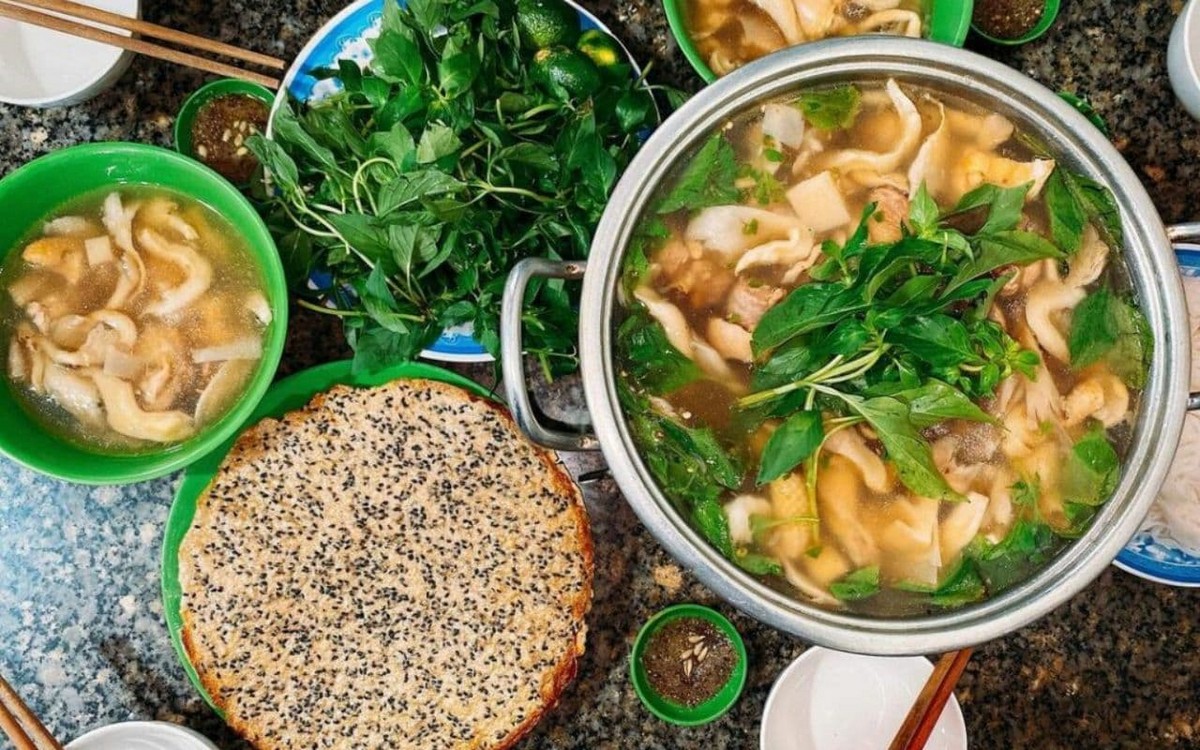 Kem Bo (Avocado Ice Cream)
Avocado ice cream is one of the most famous desserts in Da Lat. The buttery flavor of the avocado blends perfectly with the mild sweetness of condensed milk, creating a delightful taste that has won the hearts of many. Once you try it, you will undoubtedly want more. This delectable ice cream can be found in many places in Da Lat, and it remains a favorite treat for many snack enthusiasts visiting this city.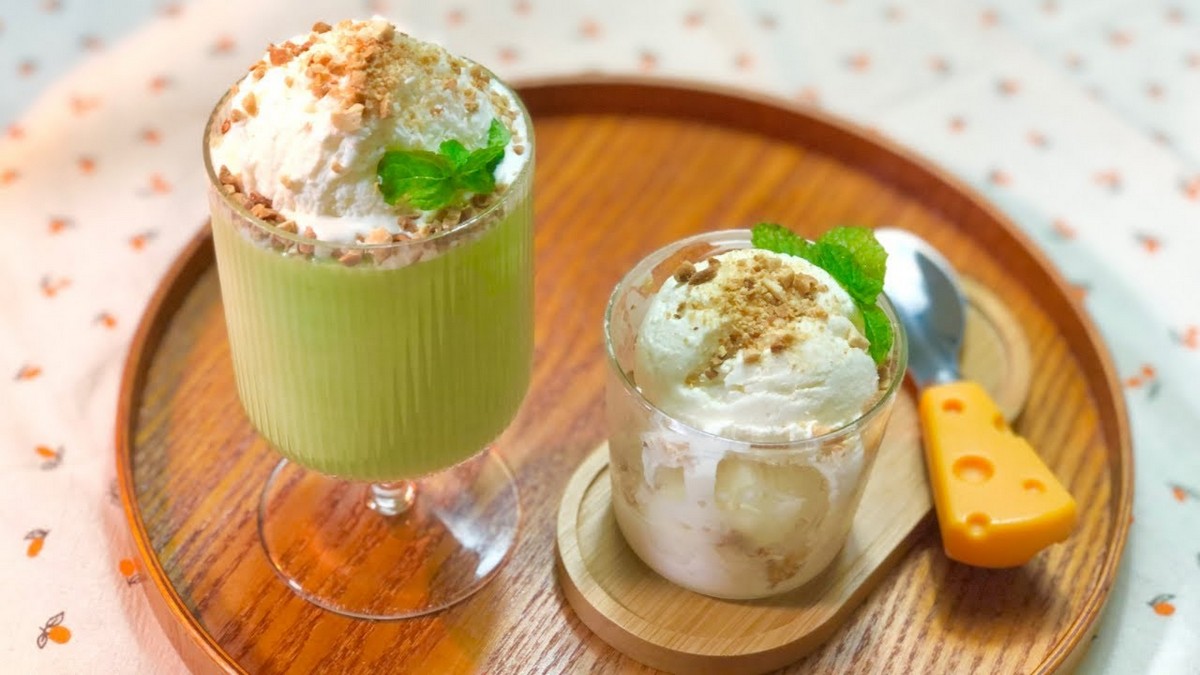 Da Lat Dry Fruits
When you visit Da Lat, there's no better gift to bring back for your loved ones than Da Lat's local dried fruits. These delicacies are of the best quality, made from the finest local fruits. You have a variety of snacks to choose from, including dried persimmons, dried sweet potatoes, dried bananas, dried jackfruit, and dried taro. Your friends and family will surely appreciate this thoughtful and delicious present.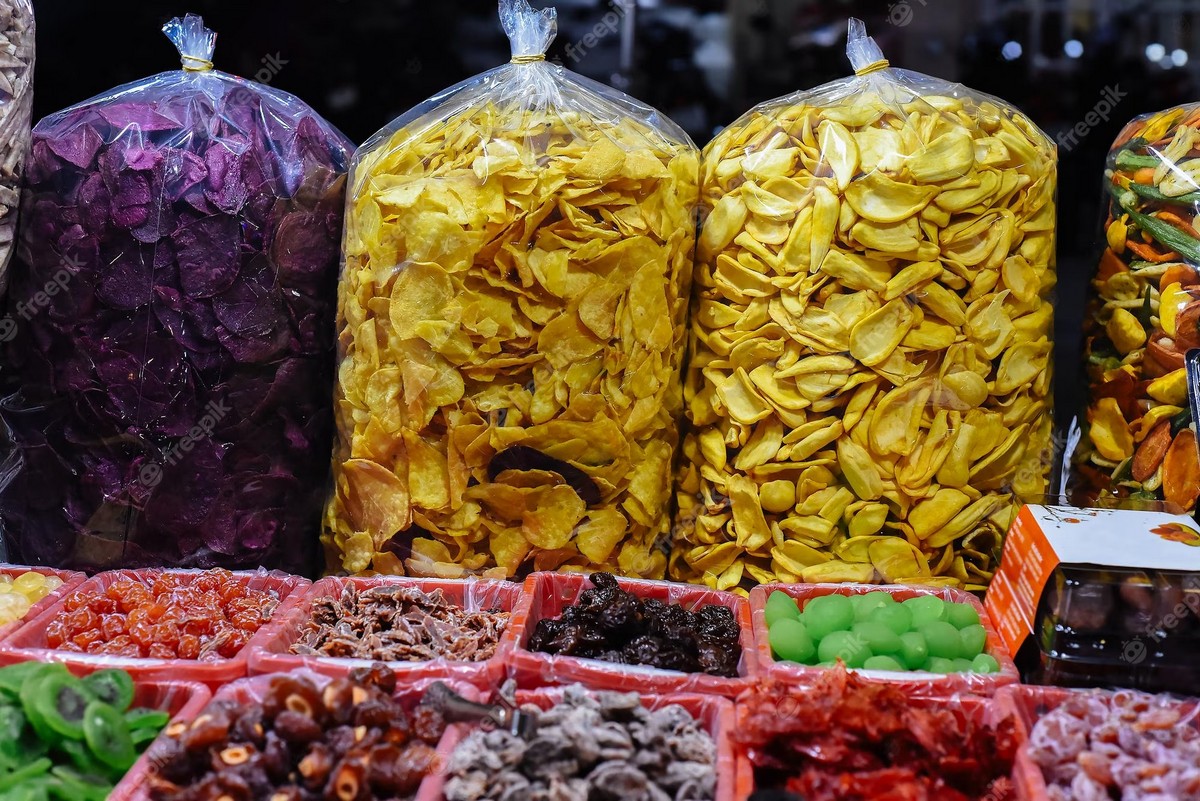 ---
From appetizers to main dishes and desserts, Da Lat offers a diverse and delicious culinary experience that is sure to satisfy any foodie. Come and discover the unique flavors of Vietnamese cuisine in Da Lat – an experience that should not be missed!
---
Tours related to Da Lat