As one of the UNESCO World Natural Wonders, Phong Nha Ke Bang National Park is beloved by both domestic and foreign tourists for its lush natural scenery and a wide variety of local creatures. The park offers a peaceful, refreshing, and captivating atmosphere that guarantees an unforgettable and satisfying experience during your visit. So, why wait? Let's delve into this magnificent and enthralling wonder right now!
About Phong Nha-Ke Bang National Park
As one of Vietnam's largest natural wonders, Phong Nha-Ke Bang National Park is a popular tourist destination that attracts thousands of tourists annually. It not only helps to preserve nature and wildlife, but also provides visitors with a magnificent and unforgettable tourist experience from their first visit.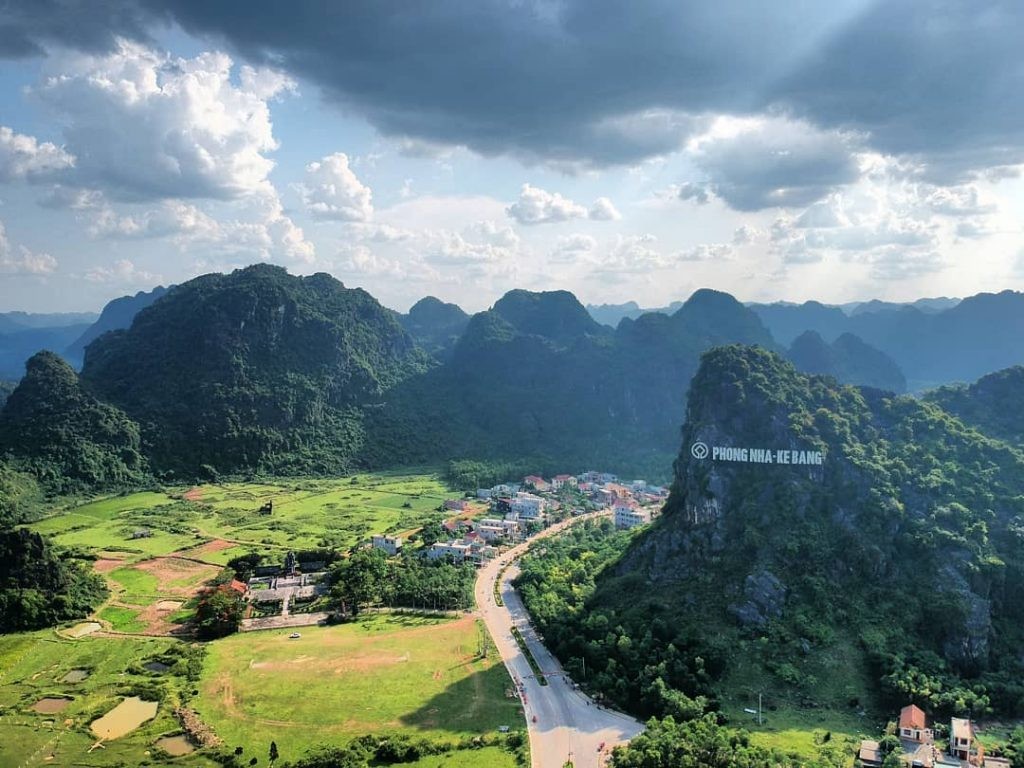 Phong Nha-Ke Bang National Park is located approximately 45 kilometers away from the center of Dong Hoi city in Quang Binh province. The park consists of two main parts: Phong Nha Cave and the stunning limestone mountain range of Ke Bang. It provides a sense of being transported to a different world, one that is untamed but full of the captivating beauty of a unique ecosystem.
Covering an area of 200,000 hectares, Phong Nha-Ke Bang boasts a vast cave system and a diverse range of rare species. As a prominent national park for conservation efforts, it was designated a natural heritage site by UNESCO in 2003.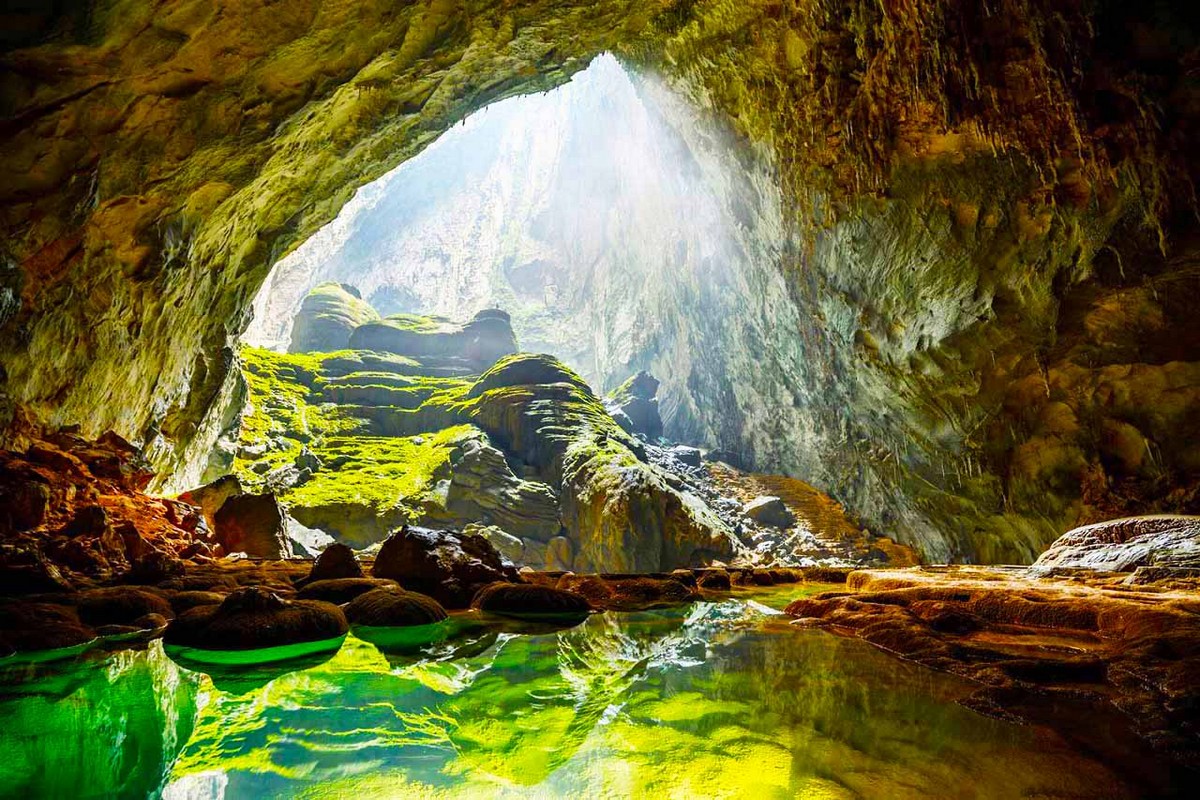 Ideal Time to Visit Phong Nha-Ke Bang National Park
Phong Nha-Ke Bang National Park is located in a central province of Vietnam, so the climate in the region is typical of a tropical monsoon, with two distinct seasons: dry and rainy. To have an enjoyable trip to Phong Nha-Ke Bang National Park, it is recommended to visit between April and August. During this time, the weather is dry, with less rain and plenty of beautiful sunshine, making it ideal for sightseeing and outdoor activities.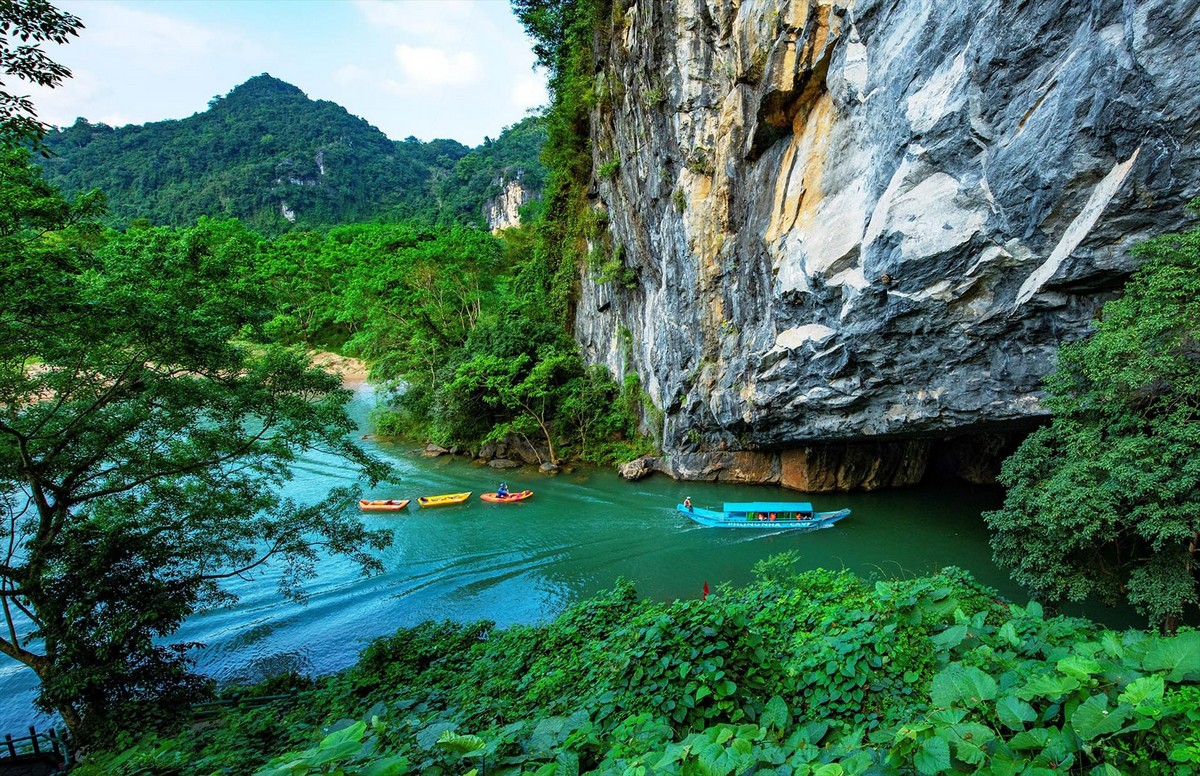 For the period between September and December, there is a high chance of rain and even storms. It can be a bit troublesome, and there are many potential risks to traveling during this time. Additionally, the period from January to March is when locals prepare for the new harvest, which can cause some inconvenience when visiting Phong Nha cave and other cave systems.
How to Get to Phong Nha-Ke Bang National Park
Thanks to the development of transportation and tourism, it is now easy and convenient to access Phong Nha-Ke Bang National Park. Visitors must first arrive in Quang Binh province before setting foot in the national park area.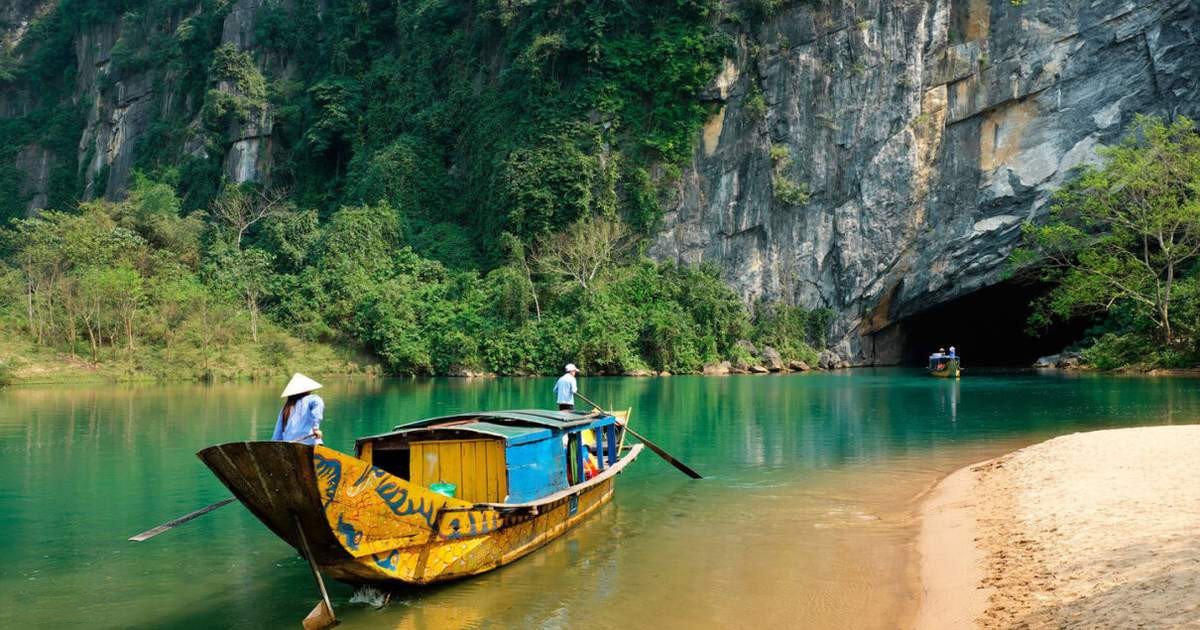 After arriving in Quang Binh (by plane, train, or bus), tourists can rent a motorbike or a self-driving car for transportation. Taking the bus or a taxi is also a convenient option for travel. If traveling alone, it is advisable to prepare a map to avoid getting lost.
Things to Do in Phong Nha-Ke Bang National Park
There are many thrilling activities to participate in when visiting Phong Nha-Ke Bang National Park. Let's check out some of what you can do during your trip to this natural wonder!
Exploring Phong Nha Cave
Phong Nha Cave, one of the most popular tourist destinations in central Vietnam, is known for its stunning natural beauty. To reach the cave entrance, visitors need to follow a small, clear stream at first. Once inside, they will discover a new world of cave systems that are nearly 8,000 meters long, consisting of 14 grottoes and an underground river that stretches over 13,969 meters. The cave is filled with stalactites and stalagmites, creating a fairytale-like atmosphere. A visit to Phong Nha-Ke Bang National Park and witnessing the wonder of Phong Nha Cave is truly an unforgettable experience for all visitors.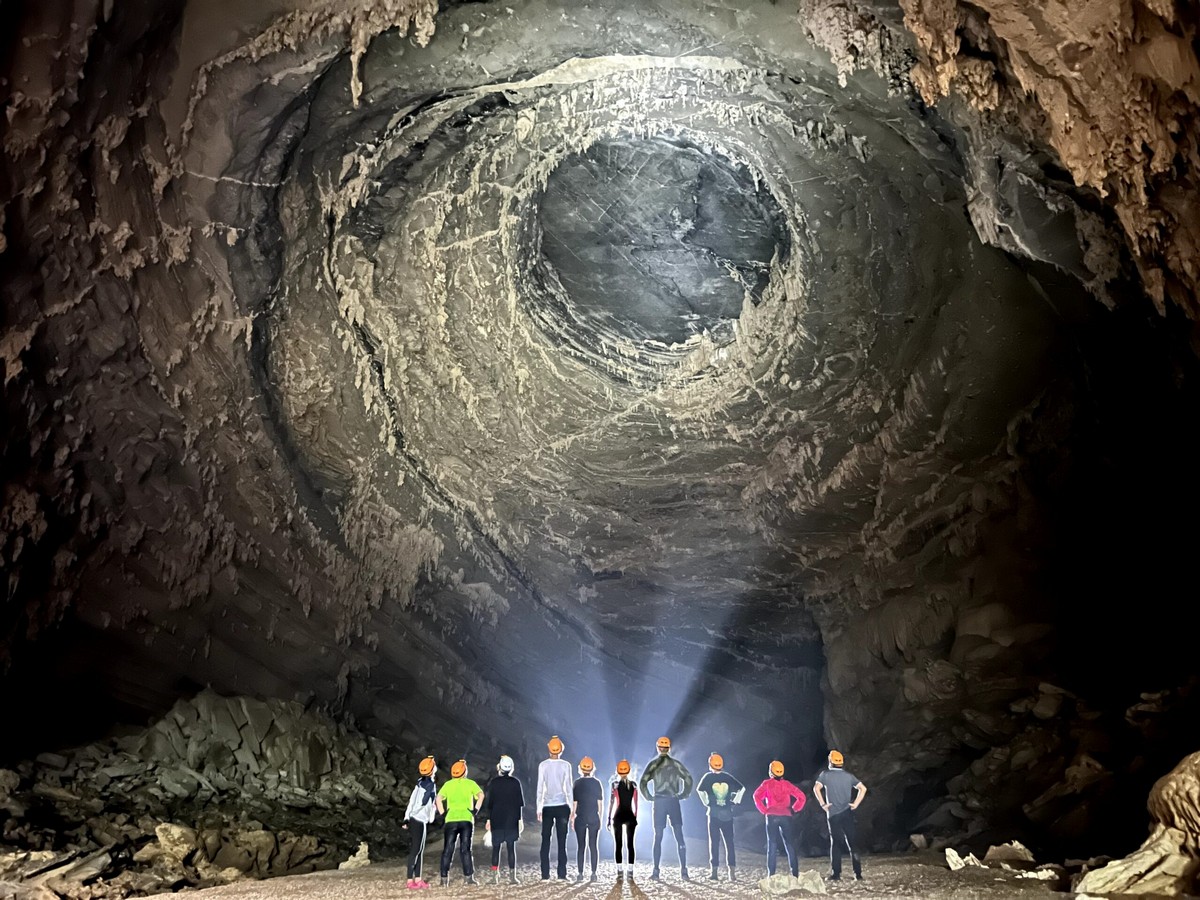 Experiencing thrilling activities in Ozo Park
If you're into thrilling adventures and enjoy discovering new things, then Ozo Park is the place for you. Here, you can unwind and immerse yourself in breathtaking scenery, cool off in refreshing waters, and take part in a variety of games. This destination offers a wide range of thrilling tree-top games that are sure to provide everyone with a wealth of unforgettable experiences. Or, if you're a fan of water-based activities, you can also try kayaking or conquer the 999-meter waterfall, which are the top activities in Ozo Park.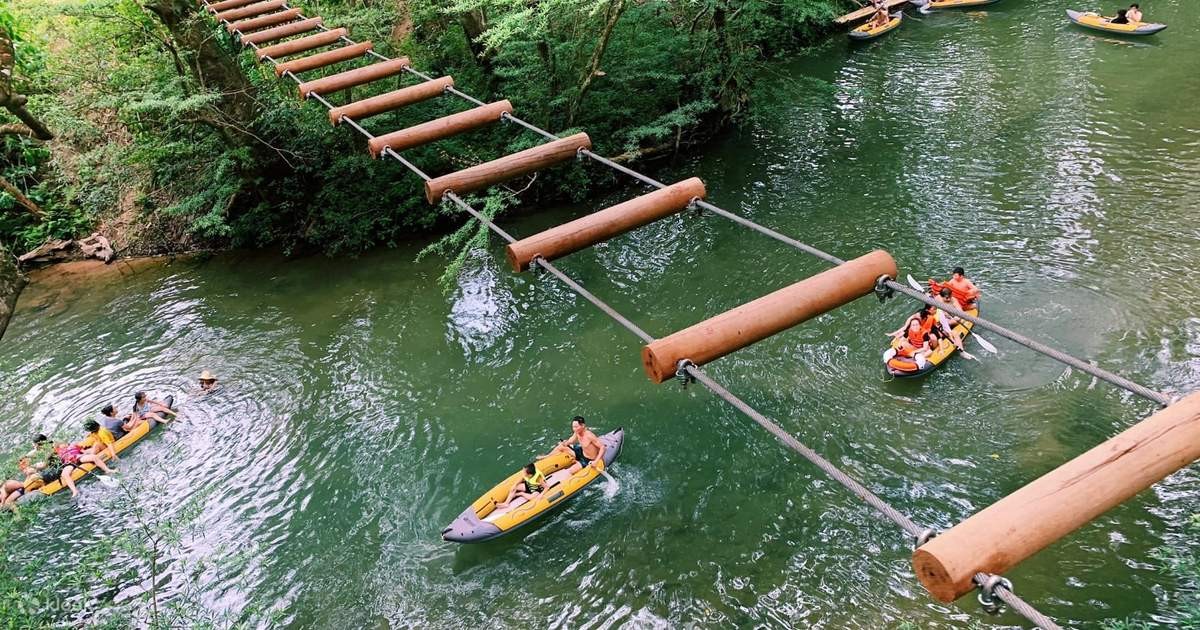 Visiting Phong Nha Botanical Garden
Phong Nha Botanical Garden, which covers 40 hectares and has an incredibly diverse ecosystem, is truly an exciting destination that you should not miss when visiting Phong Nha-Ke Bang National Park. Here, you can go trekking to explore several tourist spots, such as Gia Waterfall, Vang Anh Lake, and the animal breeding area. You can also visit the exhibition house to see rare animals and plants that can be found in Vietnam's Red Data Book. The garden is a perfect place for nature enthusiasts who love discovering the beauty and wonder of different animal and plant species.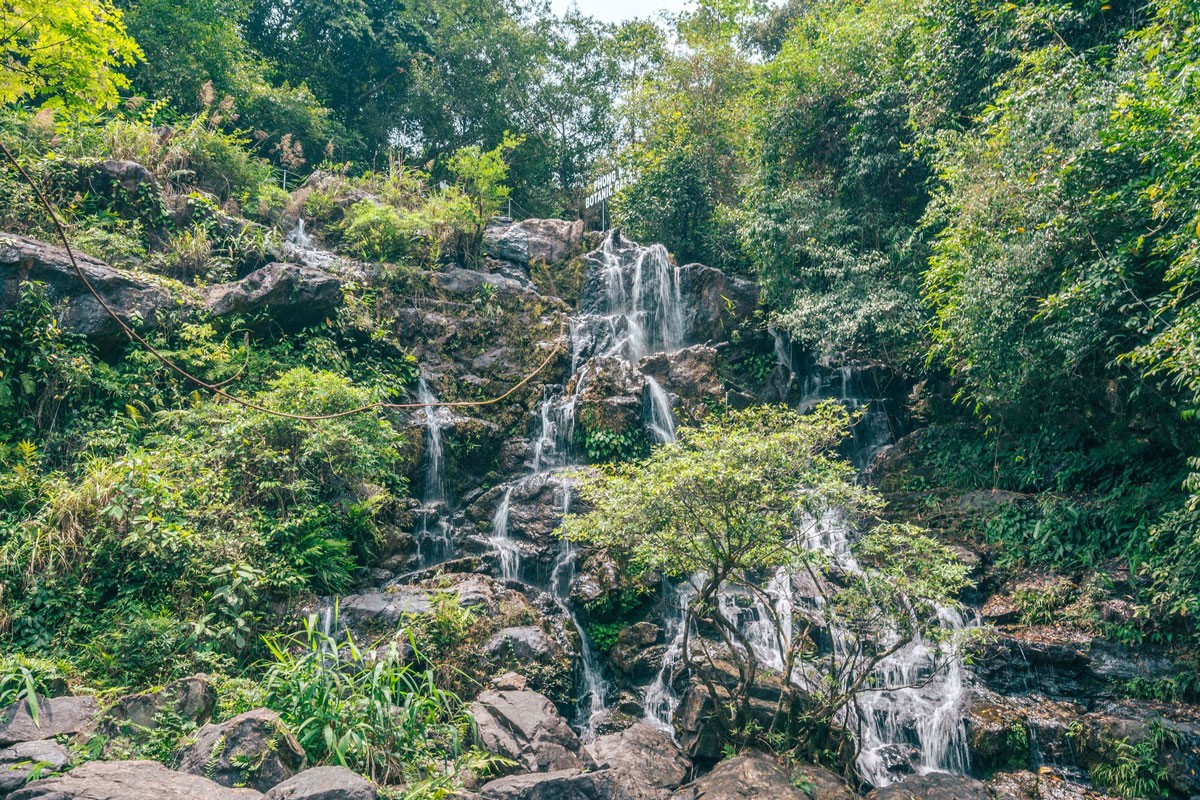 Exploring Paradise Cave
Deep in the heart of Phong Nha-Ke Bang National Park, surrounded by ancient forests and karst peaks, lies the breathtaking Paradise Cave, a must-visit for any traveler to the region. This cave is known as the longest dry cave in Asia, stretching a total of 31.4 kilometers. To reach the cave, visitors need to climb 524 wooden steps, but all their effort is well worth it once they experience the cool air and stunning beauty of the cave's impressive stalactites and formations.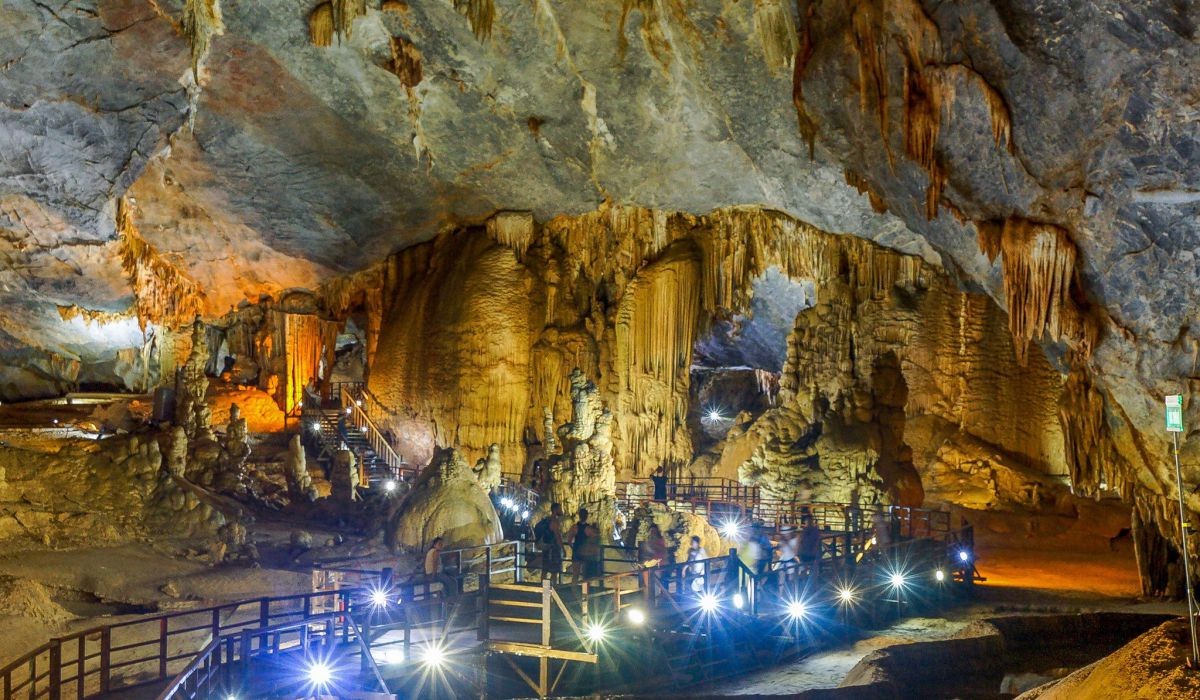 What to Eat in Phong Nha-Ke Bang National Park
When traveling to Phong Nha Ke Bang in Quang Binh, visitors will not only be amazed by the breathtaking natural scenery, but also have the opportunity to indulge in a diverse range of mouth-watering local dishes. Despite their simple cooking process, these dishes are packed with flavors that will leave a lasting impression on your taste buds.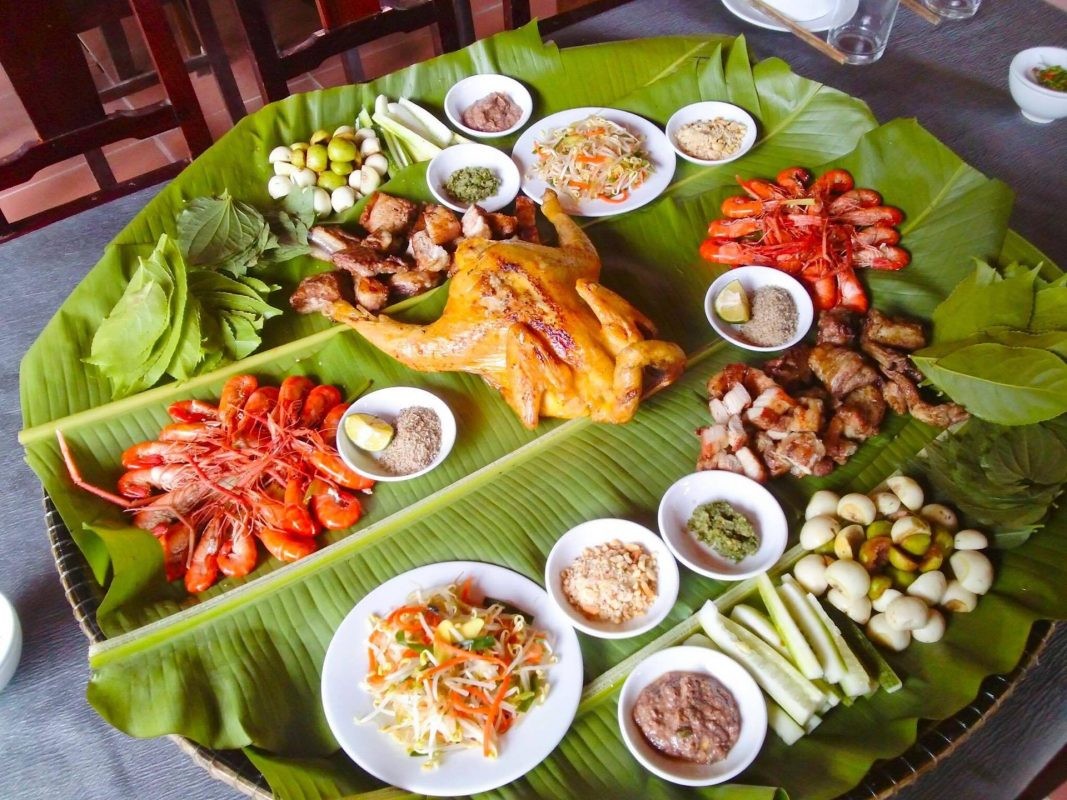 For example, some of the dishes that are worth mentioning are porridge with grass carp, grass carp fish cake, braised crucian carp, Phong Nha pickled vegetables, Phong Nha honey, peanut oil, grilled chicken, and much more. These dishes are cooked to perfection according to the local people's tastes and habits, but it cannot be denied that they create a new culinary experience for anyone who tries them.
Some Visiting Tips for Your Trip to Phong Nha-Ke Bang National Park
If you want to have a great time at Phong Nha-Ke Bang National Park, just keep in mind the following tips:
Wear a combination of loose and form-fitting clothing, and choose materials that help pull sweat away from your skin.
Wear shoes instead of sandals or clogs for ease of movement during your trip.
Remember to bring sunscreen and insect repellent to protect your skin and overall health.
Please follow the rules and regulations of the national park during your visit.
Make sure to wear a life jacket when participating in water activities.
Do not litter in the national park to protect the environment and ecosystem.
---
Phong Nha-Ke Bang National Park is a stunningly beautiful tourist destination, particularly for those interested in exploring nature. Don't wait any longer; plan your journey to Phong Nha-Ke Bang National Park today!
---
Tours related to Quang Binh