With about 2,000 miles of gorgeous coastline and a selection of iconic island destinations, Vietnam boasts an abundance of stunning beaches. It would be a missed opportunity to plan a vacation to Vietnam without experiencing the beauty of its waters at least once.
Con Dao
Although typically spoken of as one island, Con Dao is an archipelago of 16 islands and islets in the Southeast region of Vietnam. Just a 45-minute flight from Ho Chi Minh City, this destination is a world away from every day, thanks to its breathtaking setting in a protected national and marine park.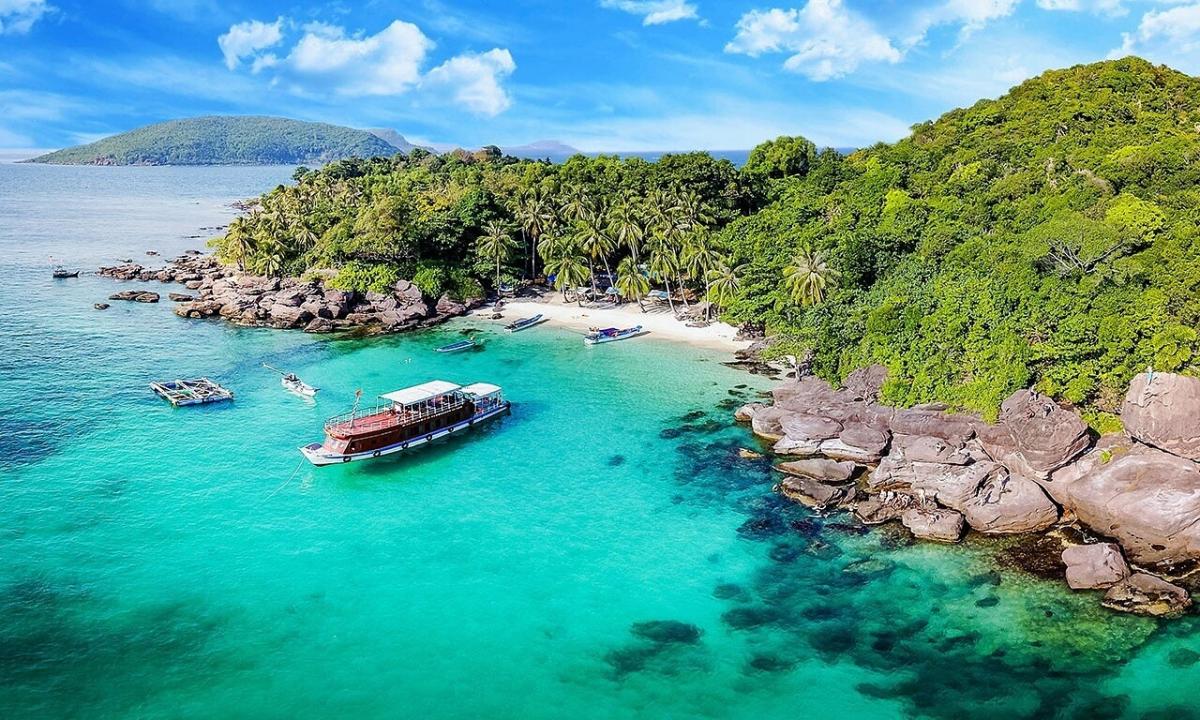 Once the site of brutal French prisons, Con Dao is now known for its coral reefs, diverse marine life, soft sandy beaches, and blue sapphire sea. On the main island, Con Son, visitors can choose from a wide range of local homestays, budget hotels, and a few high-end resorts, which offer access to the beautiful Dat Doc Beach. In the north of Con Son town (and bordered by no hotels) lies the tranquil Lo Voi Beach. Beyond the main island, nature enthusiasts can head to the beaches of the nearby Bay Canh island to witness the annual release of baby sea turtles.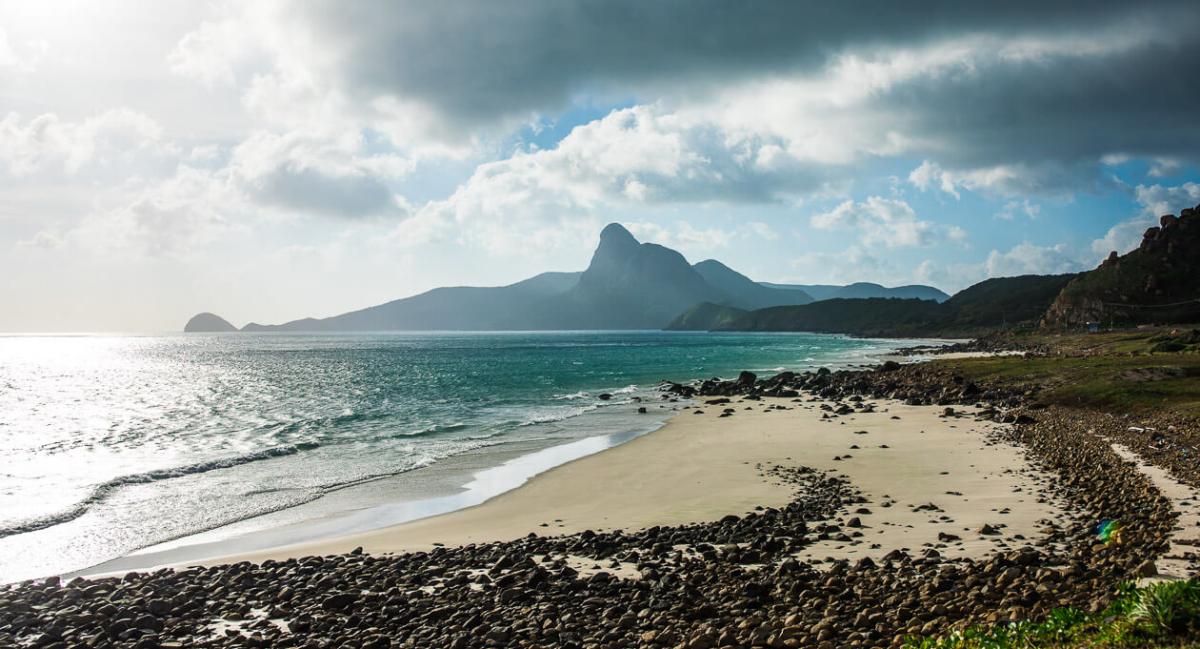 Halong Bay
If you are in Hanoi, consider taking a day trip to the UNESCO World Heritage Site of Halong Bay. Not only famous for its limestone outcroppings, but Halong Bay also has several stunning beaches. The most popular one, Bai Chay, is such a magnificent sandy beach that it attracts most tourists.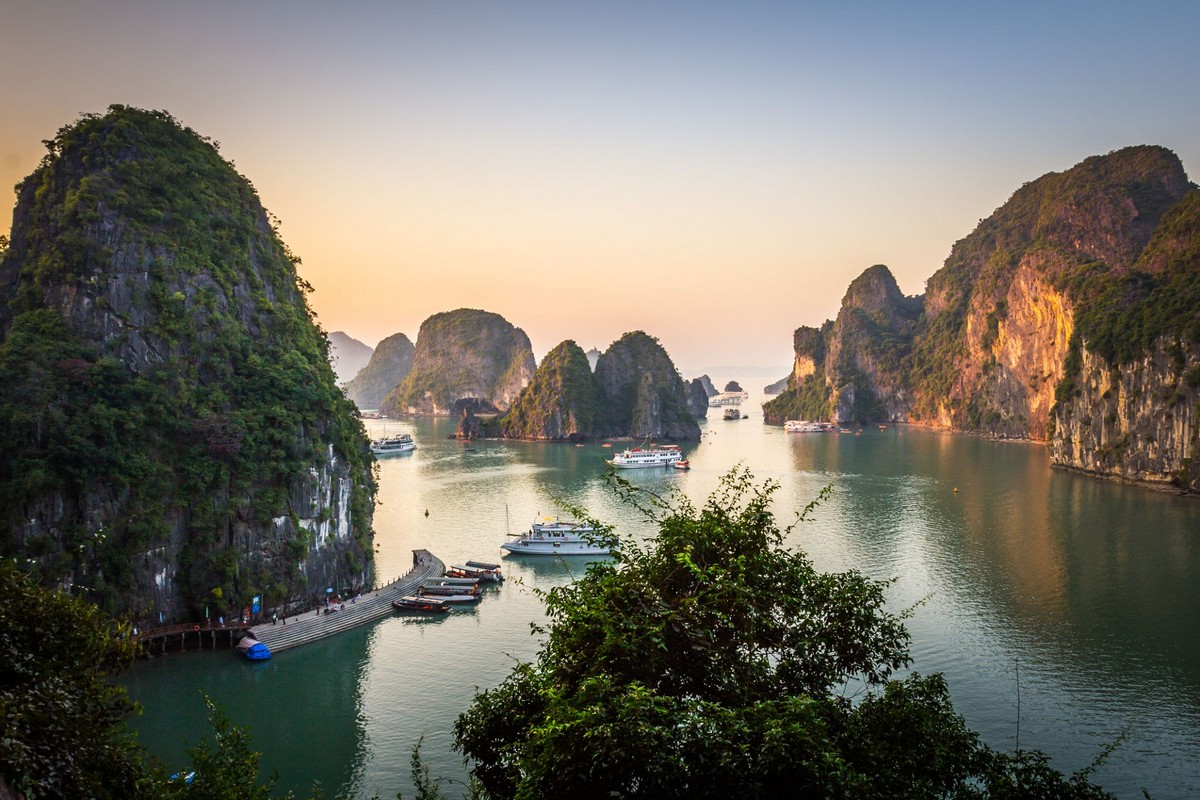 For a complete experience, choose a cruise tour that will take you to Ti Top Island, located in the center of the bay, which has its own beach. If you have the time to make an overnight affair of your visit, we recommend checking out Ban Chan beach, which is less crowded and features beautiful white sand.
Phu Quoc
Nestled in the Gulf of Thailand, just a stone's throw away from Cambodia, Phu Quoc is the largest island in westernmost Vietnam. Although over half of the island is covered by Phu Quoc National Park, a dense tropical jungle draped around scenic mountains, the beaches are its main attraction. The most notable of these is Khem Beach (also known as "Cream Beach"), recognized as one of the best beaches in the world. Another must-visit beach is Sao Beach, both of which are situated on the southern end of the island, with palm trees, white sands, and breathtaking views.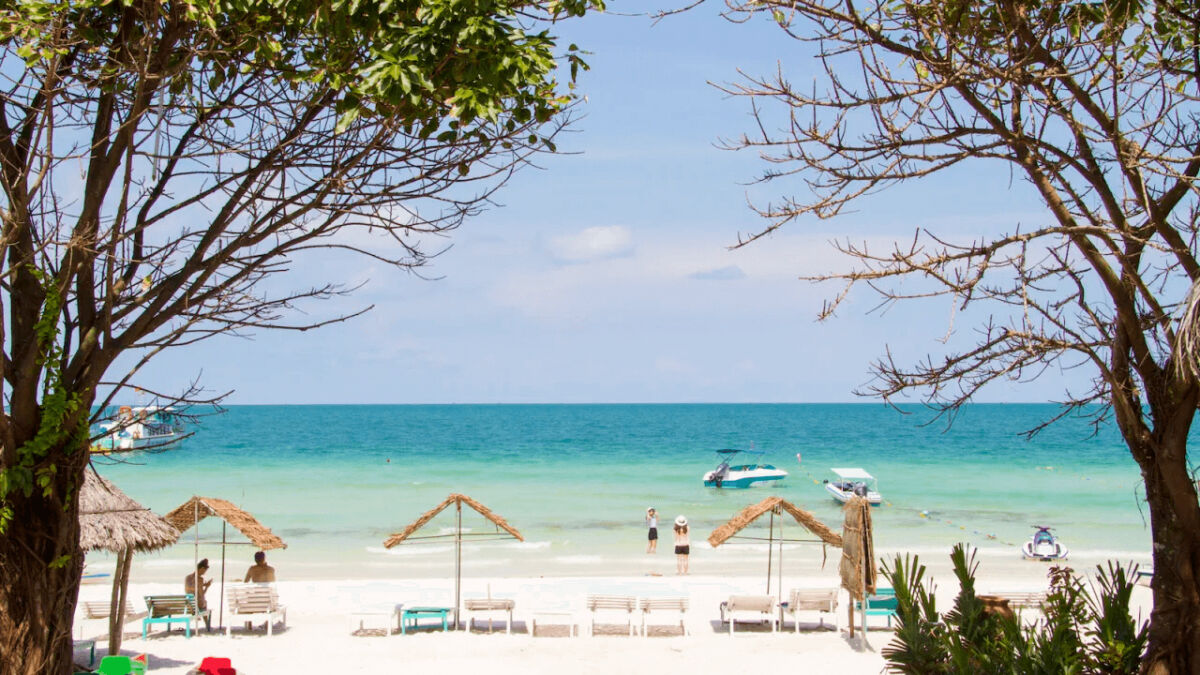 For those seeking affordable lodging and a lively, tourist-friendly vibe, North Long Beach is the place to be. This area is conveniently accessible from most of the island's hotels. However, Phu Quoc has been facing many challenges with over-tourism and development in recent years, so it is a good idea to plan your trip soon to fully appreciate its natural splendor.
Da Nang
Once a French colonial port on the central coast, Da Nang is now the third-largest city in Vietnam and home to some of the nation's best beaches. Whether you're looking for a lively beach experience just a short drive from the city or a more secluded spot for some adventure, Danang has got you covered.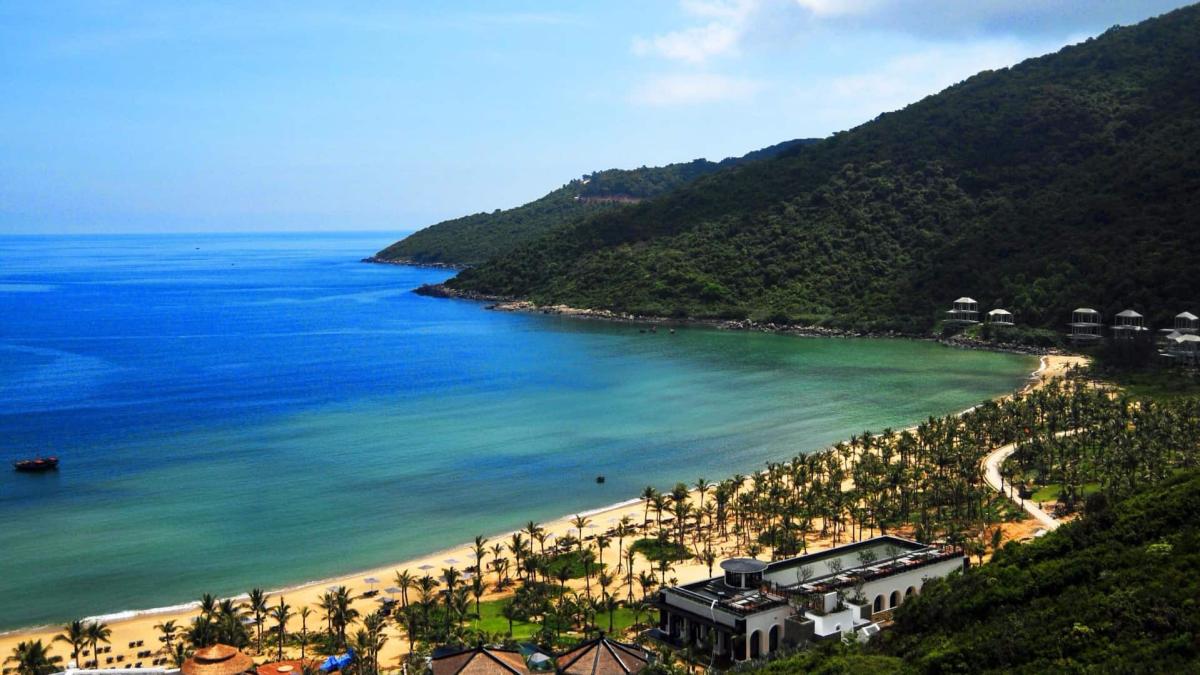 Water sports enthusiasts can check out My Khe Beach, which is the closest to the city center and is famous worldwide for surfing, snorkeling, and jet-skiing. Meanwhile, those seeking privacy can hop on a motorbike and head to Tien Sa Beach, a hidden gem on the north side of the Son Tra Peninsula, known for its privacy and untouched beauty. And if you're in the mood for some exploring, you can visit the breathtaking Phong Nha-Ke Bang National Park, a UNESCO World Heritage Site that is home to Son Doong, the biggest cave in the world.
Nha Trang
With several of the world's most beautiful beaches, this south-central city has long been an attractive tourist destination in Vietnam. While tourism and development have taken a toll on Nha Trang's landscape in recent years, there are still many pristine, well-kept beaches and islands worth visiting if you find yourself in the area.
At the city's main beach, Nha Trang Beach, also known as City Beach, you can enjoy the iconic view of the bay with a sizable crowd during peak hours. However, for those seeking more solitude, exploring the beaches on the nearby cluster of islands, including Hon Lon and Hon Tre, is highly recommended.
Doc Let
Located just an hour's drive from Nha Trang, Doc Let is an ideal destination that boasts around 11 miles of chalk-white shores and turquoise waters. The scenic bay is divided into three sections: the north, the central, and the south. The north section of the bay is popular with tourists and is home to most of the beach resorts and hotels, while the central one offers pristine shores. The southern part of Doc Let, known as Jungle Beach, is a longtime backpacker favorite, surrounded by charming fishing villages.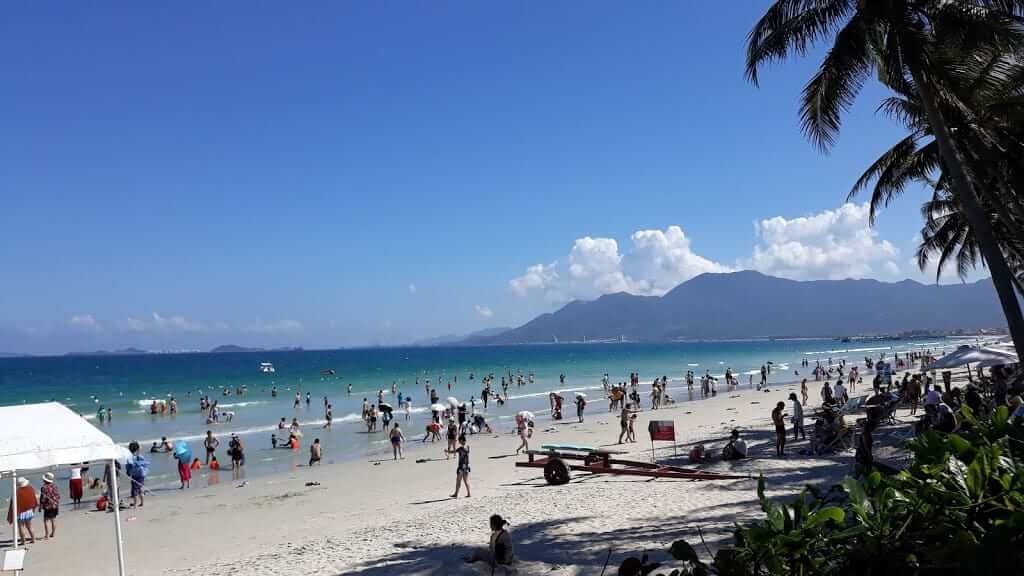 Please note that Doc Let is not as developed as Nha Trang, and mostly consists of family-owned shops that provide food, kayak rentals, and accommodations. The nearest city is Ninh Hoa.
Ho Coc
If you are able to drive, consider checking the newly developed road out of Saigon and taking a trip to the lesser-known but gorgeous Ho Coc Beach on the picturesque eastern coast. This hidden treasure, located just north of the Ho Tram hamlet in the Ba Ria-Vung Tau province, is a must-visit destination. The beach is nestled in a curved bay and surrounded by lush forests and dunes, providing a stunning backdrop.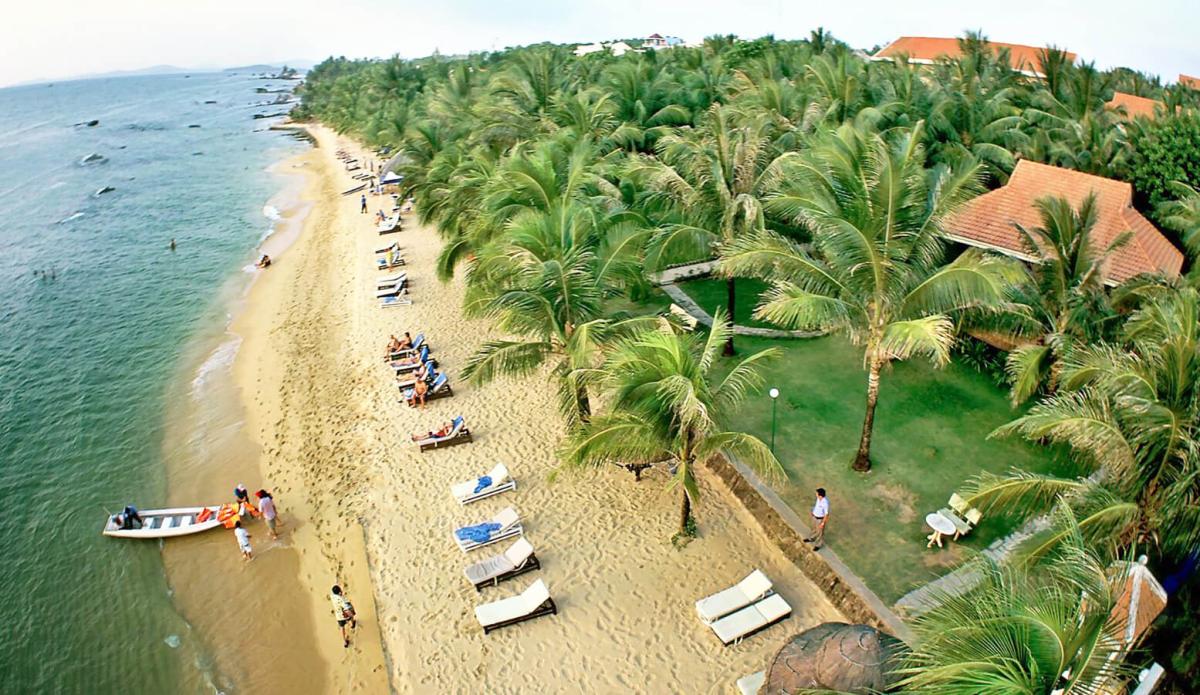 Despite a number of hotels and resorts along the way, Ho Coc Beach remains mostly un-trafficked by tourists, providing a peaceful and tranquil atmosphere. There are plenty of opportunities to experience the local culture and cuisine, with numerous seafood shacks lining the shore and offering fresh, delicious dishes, as well as beach chairs for rent. Ho Coc Beach, overall, is a must-visit destination for anyone looking to escape the crowds and experience Vietnam's natural beauty and culture.
Mui Ne
Located just a hop-skip away from the hustle and bustle of Saigon, Mui Ne is renowned for its picturesque coastline and other natural wonders. As a small coastal fishing town in the south-central Binh Thuan Province of Vietnam, Mui Ne is home to majestic nearby deserts known as the White Sand Dunes and Red Sand Dunes. These desserts are renowned for sand-surfing and even hot-air balloon rides, making for a must-see in the area.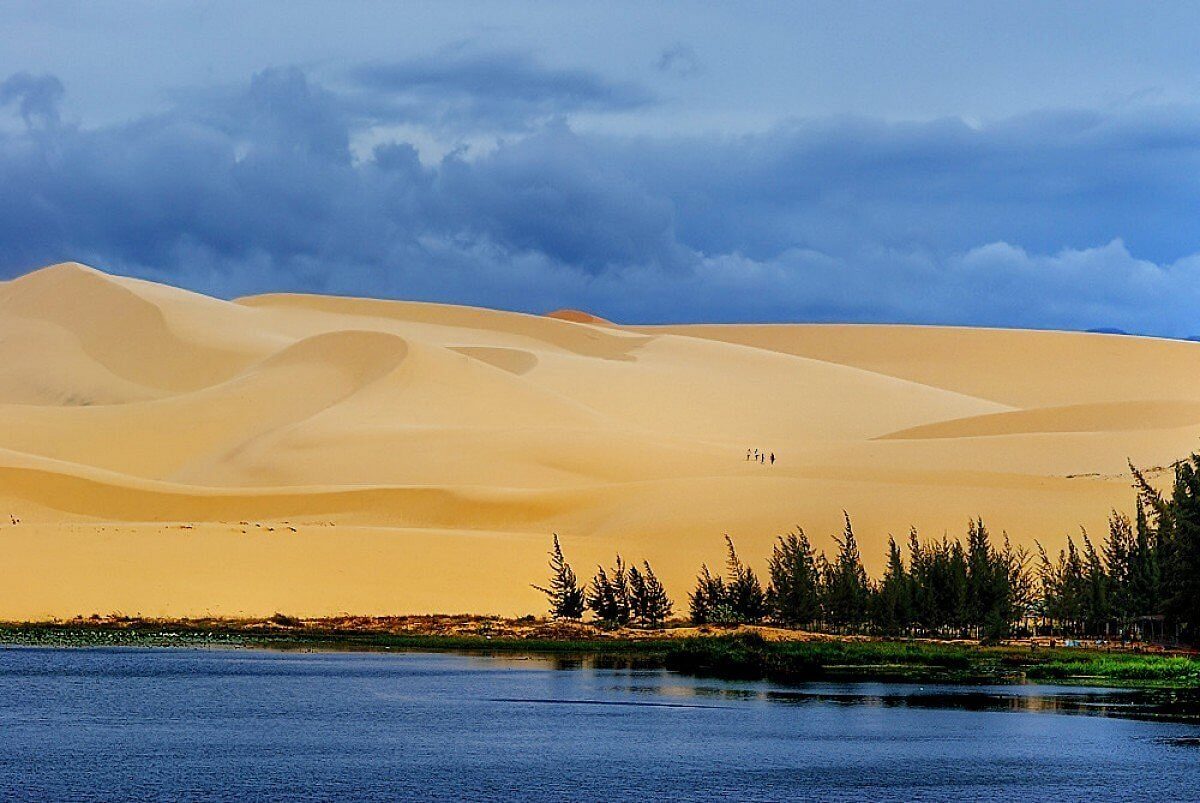 When you visit Mui Ne, it is a good idea to check out the famous beach in the Ham Tien ward, just a quick 15-minute trip away. This area is also home to the surreal Suoi Tien, or "Fairy Stream," known for its hardened sand embankments and waterfall. In addition, the region from Phan Thiet city center to Mui Ne has developed significantly for tourism, with over a hundred beach resorts, as well as restaurants, bars, shops, and cafes that promise to offer a fulfilling experience for visitors.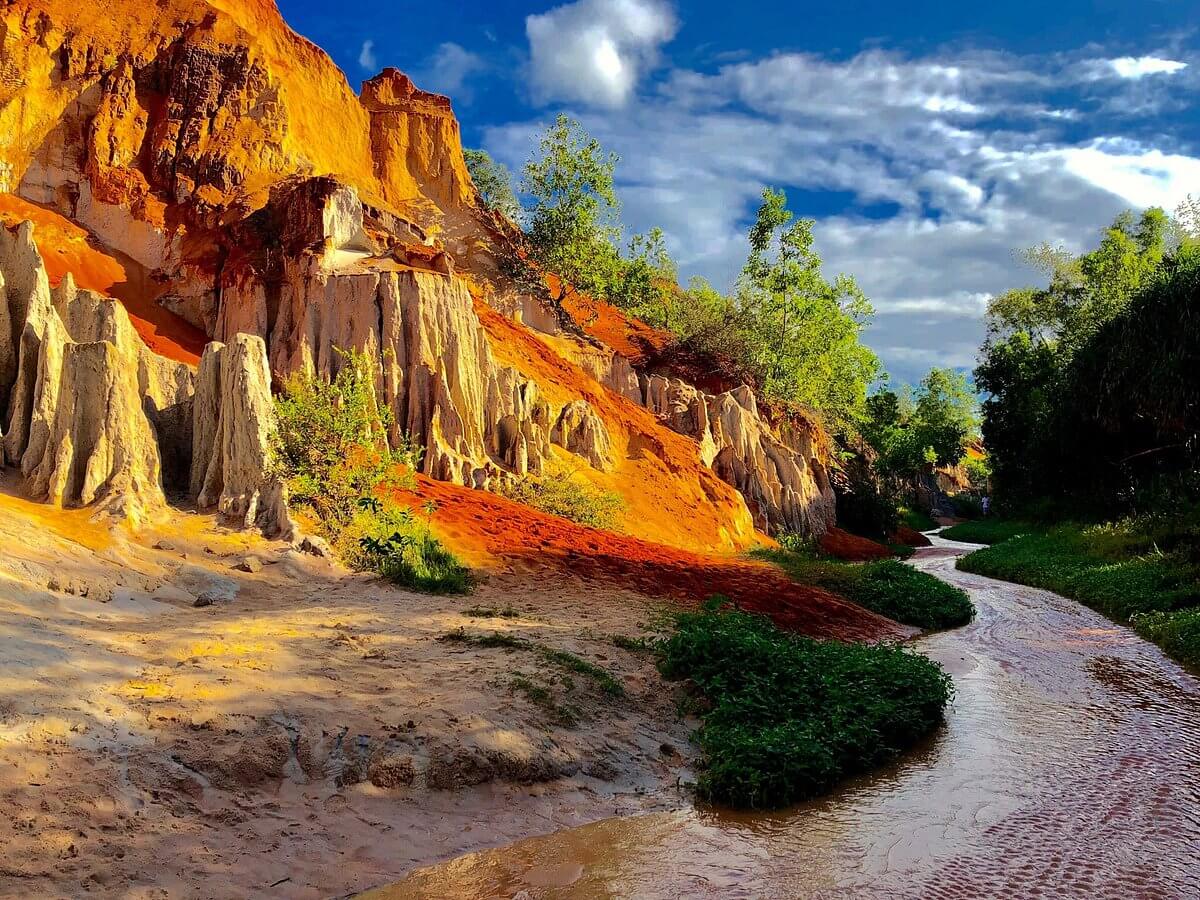 Ly Son
Situated remotely off the central coast of Vietnam, Ly Son Island is a hidden gem of volcanic craters that is not yet very popular among tourists. The two main islands, Dao Lon and Dao Be, do not have many palm trees or beach resorts. Instead, they offer numerous fascinating geological formations, over 50 temples and shrines, and well-known garlic and seafood. Garlic farms occupy much of Dao Lon, and their scent permeates the air for miles. However, the famous To Vo archway opens up to breathtakingly clear blue waters and fossil reefs.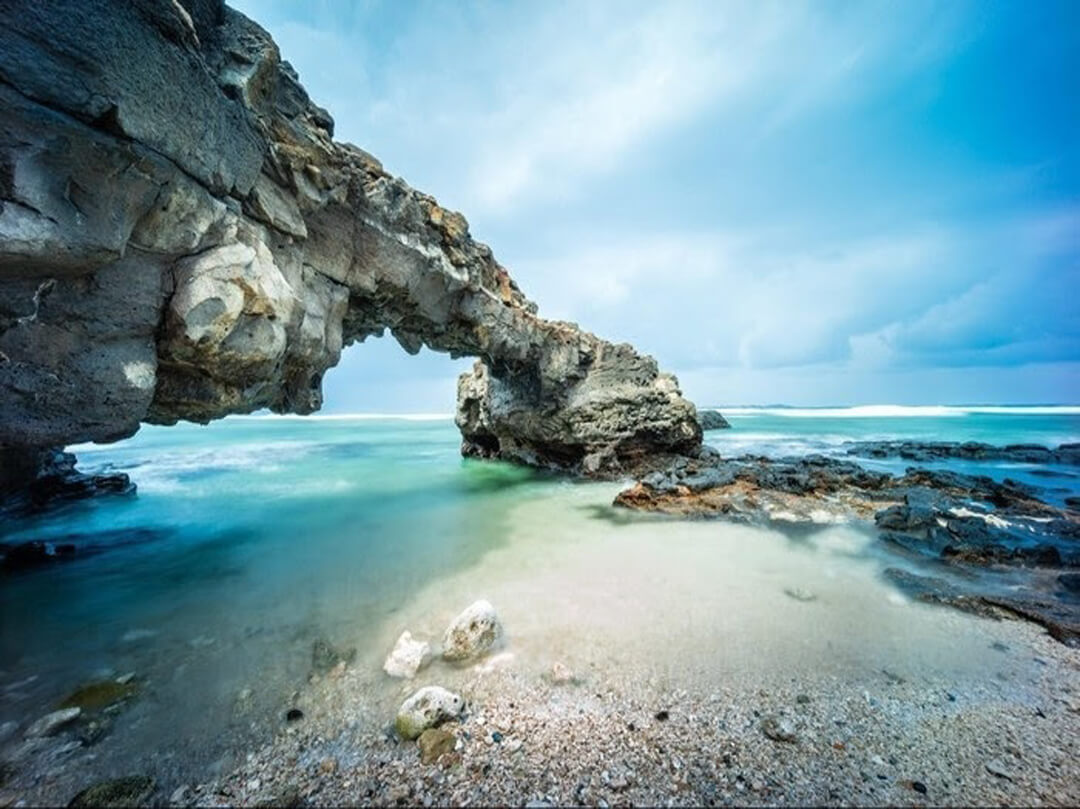 If you have extra time, consider taking a 15-minute ferry ride to the charming island of Dao Be, also called An Binh. It's a great place to take a slight dip in the water and admire the gorgeous views of seaweed fields and vibrant reefs below the surface. This small detour will undoubtedly make your visit even more worthwhile.
Hoi An
Hoi An, located in central Vietnam, is a great choice for tourists with diverse interests. For those interested in history and culture, this city, a UNESCO World Heritage Site, served as a trading port from the 16th to 18th century, with a unique architectural style that melds elements of French, Chinese, and Japanese design. Additionally, visitors can explore the nearby ruins of the Islamic Champa kingdom.
And if relaxation is on your itinerary, take a brief jaunt to Cua Dai Beach to bask in the sun and enjoy the sea breeze. For those seeking adventure, the Cham Islands are a hidden gem waiting to be discovered. There are eight pristine islands brimming with stunning plant and marine life, including over 200 varieties of fish. Take a dip at Chong Beach and then explore the natural caves at Bac Beach.
---
Above is a list of the most compelling beach destinations in Vietnam, where you can soak up the breathtaking views of blue waters, sunshine, and gorgeous sand dunes while also having an opportunity to discover Vietnam's rich culture. Enjoy your time, and happy exploring!
---
Tours related to Vietnam