In early July 2023, The Wanderlust Journal, an online English travel magazine, published an article about the top 16 heritage wonders in Southeast Asia that are worth visiting for travelers. As a country rich in history and beautiful landscapes, Vietnam occupied three positions out of 16, including Halong Bay, Phong Nha-Ke Bang National Park, and Hoi An ancient town. Let's explore these three incredible destinations right now!
Halong Bay
First inscribed by UNESCO in 1994, Halong Bay remains largely unchanged over the twenty-something years. Visitors to the bay can immerse themselves in stunning landscapes where emerald waters and jungle-covered precipices rise out of nowhere. By taking a cruise around the bay, they can visit impressive limestone karst pillars of dramatic scale and admire the 1,600 islands and islets, where native seabirds that have made them home.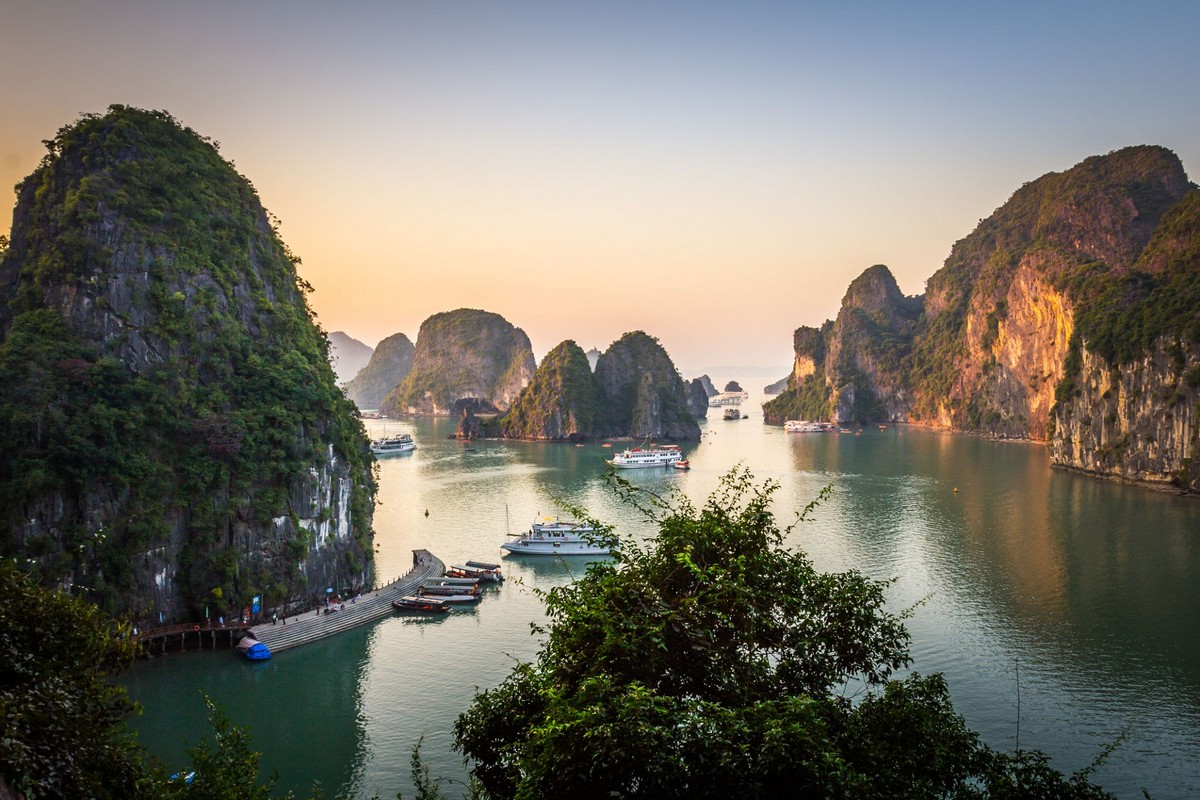 Not only can you savor the breathtaking scenery of the bay, but there are also plenty of thrilling activities for tourists to participate in. For a more intimate view of Thien Cung, renowned for its remarkable stalagmites and stalactites, you can paddle in a kayak and take in the stunning views. You can also enjoy a leisurely drift past oyster farms and floating villages, which are ramshackle constructions linked by trembling walkways. If you're looking for a quieter spot away from the busy boat traffic, Halong Bay also has some secret beaches waiting to be discovered.
Phong Nha-Ke Bang National Park
Next on the list is Phong Nha-Ke Bang National Park, one of the most attractive tourist spots in Vietnam. It boasts various wonderful landscapes, including 885 square kilometers of untamed evergreen jungle, some of the oldest karst peaks in Asia, and especially the awe-inspiring caves and underground rivers that meander through the land beneath.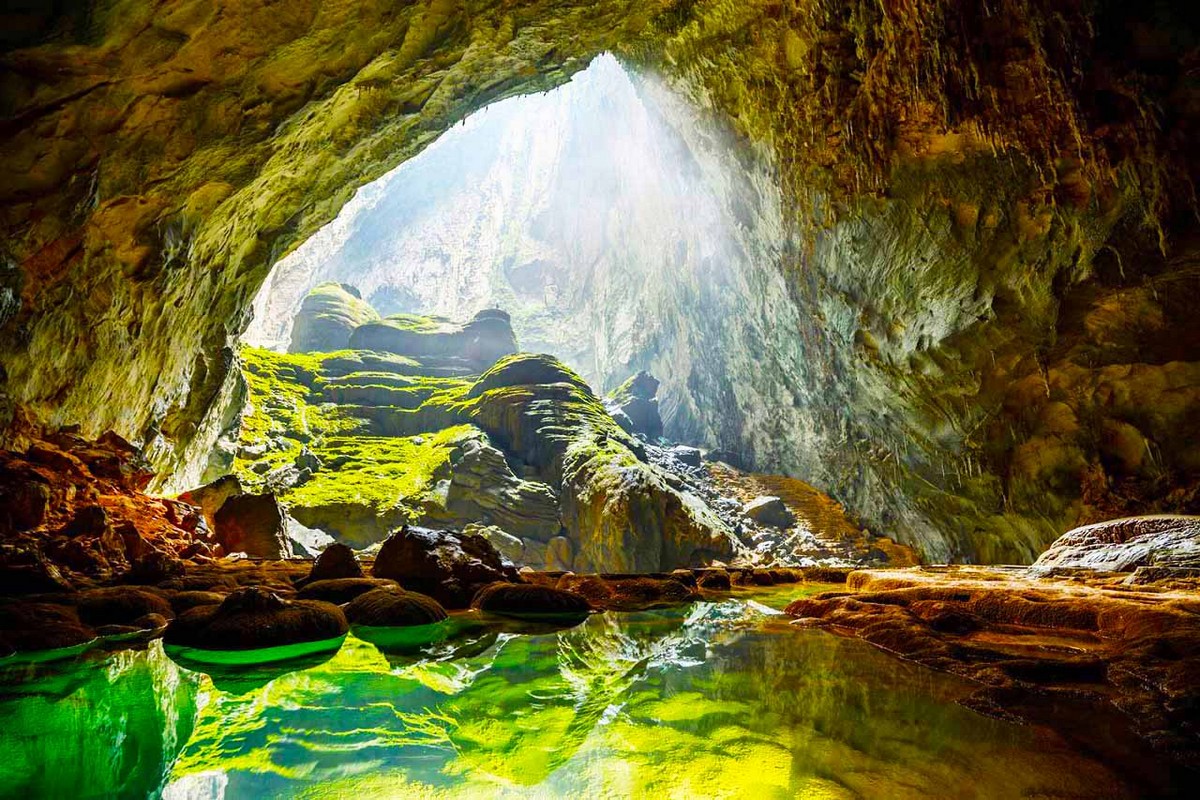 If you're planning a trip, Son Doong Cave is an absolute must-visit. As UNESCO's World Heritage Site, it's the world's largest cave that stretches over 5km and is big enough to house a skyscraper. Additionally, there are more caves to explore, each with its unique features. For instance, Va Cave mesmerizes visitors with its glistening underground stalagmite field, Paradise Cave is known for its enormous stalactites that hang down from a 31-kilometer ceiling, and Dark Cave offers a thrilling kayaking experience.
Hoi An ancient town
Hoi An is a striking place that serves as a quiet, sculpted response to the pace of modern Vietnamese life. The city was once a thriving port town and home to merchants from across Asia, resulting in a convergence of various cultural features reflected in its architectural structures, such as French-style buildings, a Chinese Quarter, and a dainty Japanese-style covered bridge.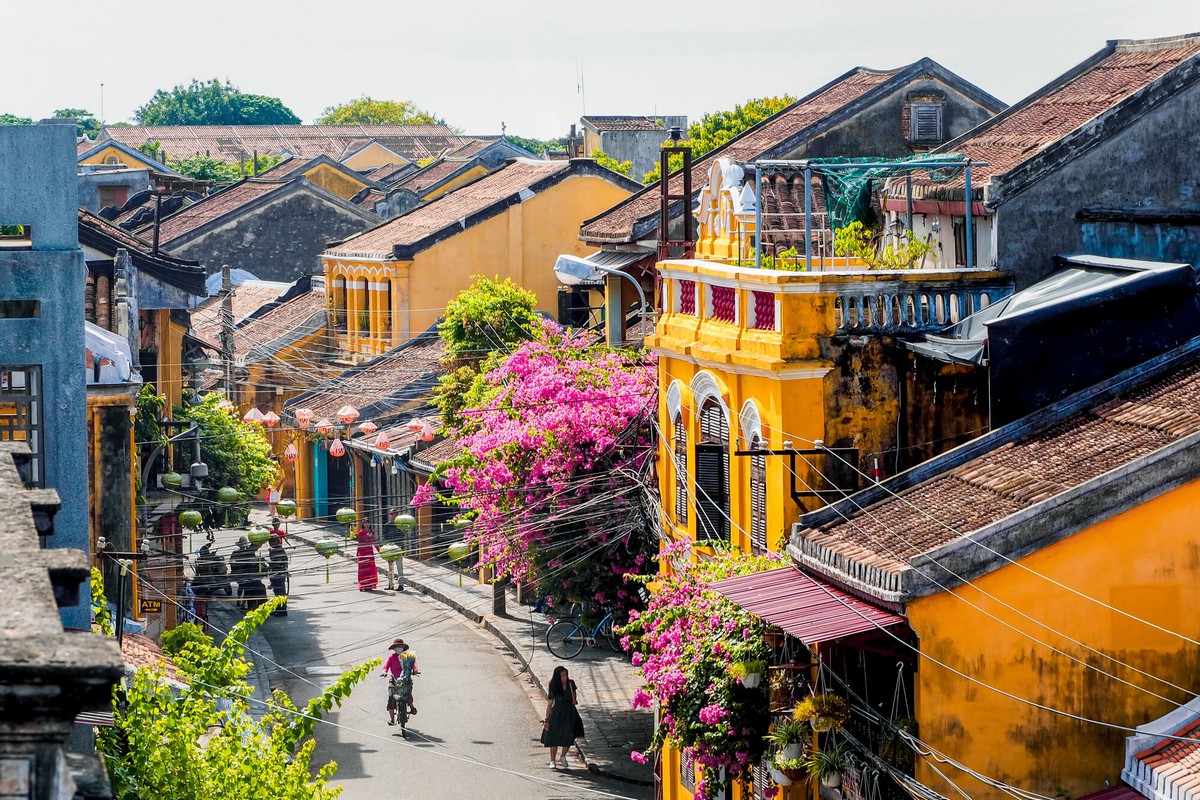 Strolling leisurely through the streets of Hoi An allows visitors to soak up its ancient and tranquil atmosphere. From faded pastel facades and colonnaded balconies to cafes, markets, tailors, and boutiques, everything is peaceful except for the ringing of temple bells and the clatter of visitors' feet. During the monthly Full Moon Festival, the facades of traditional stores are illuminated with red lanterns, creating a hazy and atmospheric red glow.
---
Halong Bay, Phong Nha-Ke Bang National Park, and Hoi An ancient town are not only important cultural heritages of Vietnam, but also play an essential role in the country's tourism development. Vietnam is a treasure trove of cultural wonders, and anyone who has the opportunity to visit this beautiful country should make a point to see these incredible sites in person.