If you think it is boring to travel and explore natural forests with only trees and rivers, then you are mistaken. At least, in the case of Tra Su cajuput forest, it is not. Although not a common destination for travelers, the forest's stunning beauty and greenery make it an ideal place to take beautiful photos and get lost in nature.
About Tra Su Cajuput Forest
When it comes to tourist attractions in An Giang, most visitors think of the Holy Mother of the Realm Temple (Miếu Bà Chúa Xứ), Forbidden Mountain (Núi Cấm), Sam Mountain (Núi Sam), the breathtaking sunset view of the ice apple farm, or the bustling and lively Chau Doc Market. However, the charming and fascinating Tra Su cajuput forest is truly a unique destination that no visitor should miss out on.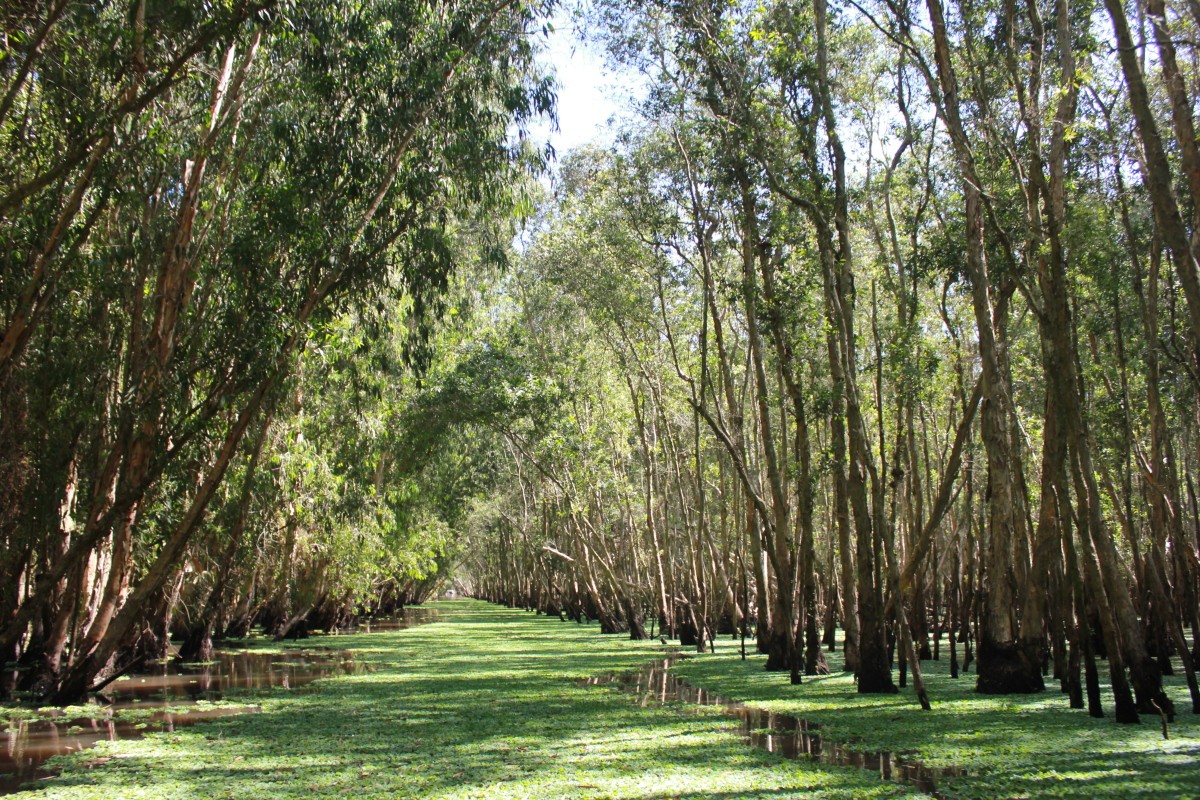 The Tra Su Forest is located approximately 30 kilometers away from Chau Doc and only 10 kilometers from the Vietnam-Cambodia border. Initially, this was a low-lying area with severe salinization. No trees grew here, and it was deemed the "land of death." Fortunately, in 1983, cajuput trees were planted experimentally in this area with the objective of improving soil quality and preventing floods from upstream. Over the past 40 years, this land has been significantly improved and has become one of Vietnam's most beautiful forests, attracting thousands of tourists each year.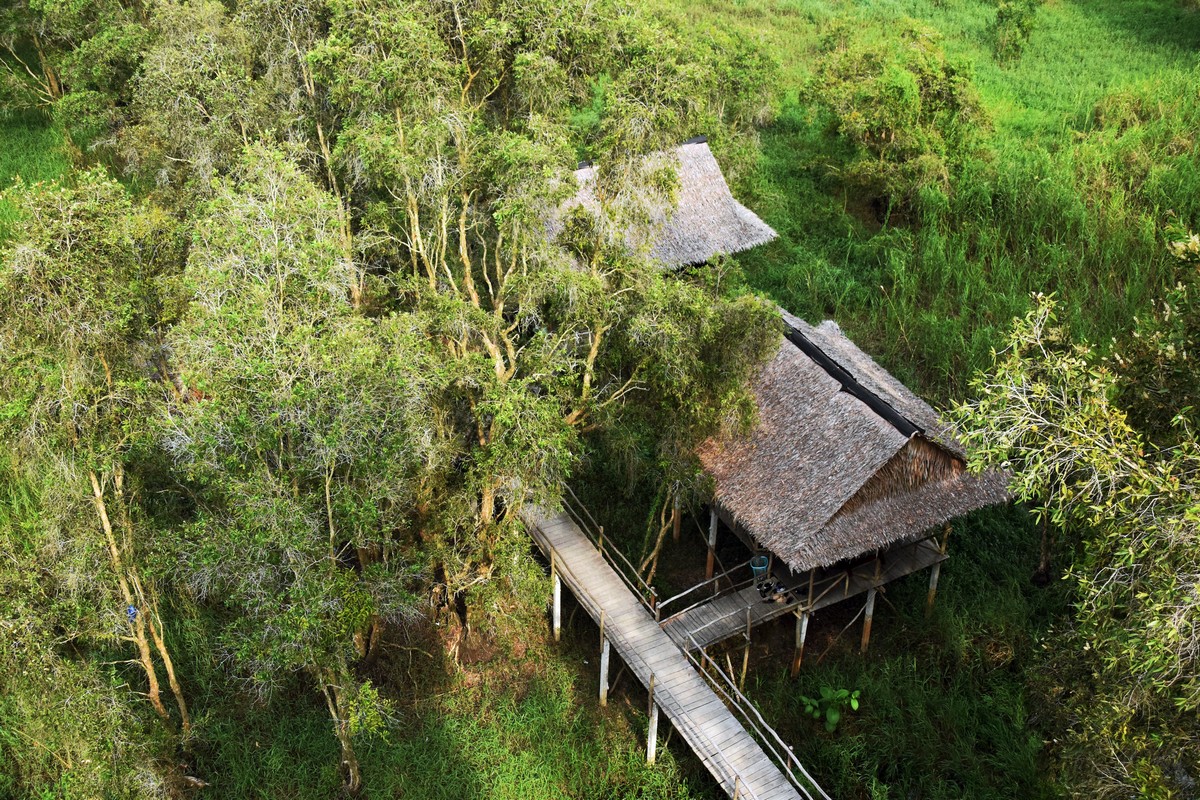 Tra Su cajuput forest is spread across a wide area of 845 hectares in An Giang province and is home to numerous rare species of animals and plants. This forest is comparable to a precious green gem, gleaming brightly amid the expansive fields of the Long Xuyen Quadrangle region.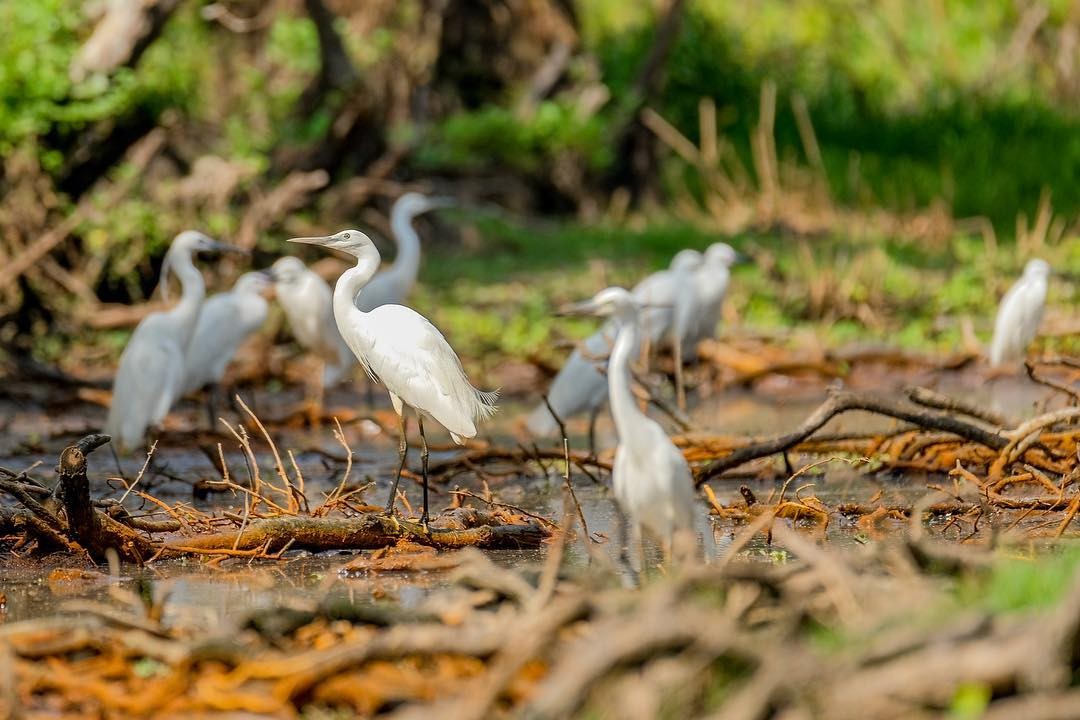 During your excursion to Tra Su Forest, you will travel by sampan boat with boat rowers, usually women, who also act as tour guides. They will lead you through the Cajuput forest and introduce you to unique features that can only be found in the area. The tour guides are extremely friendly, so don't be shy about asking them any questions or indulging your curiosity about the attractions in the forest, such as aquatic wildlife, birds, history, and more. You will gain a lot of new knowledge and experiences that you'll remember for a long time!
Top Places in Tra Su Cajuput Forest
Let's find out some interesting destinations in Tra Su Cajuput Forest.
Kieu Bridge (Cầu Kiều)
Kieu Bridge, with its distinctive wooden design and careful attention to detail, is an ideal location for creating sparkling and picturesque photo shoots.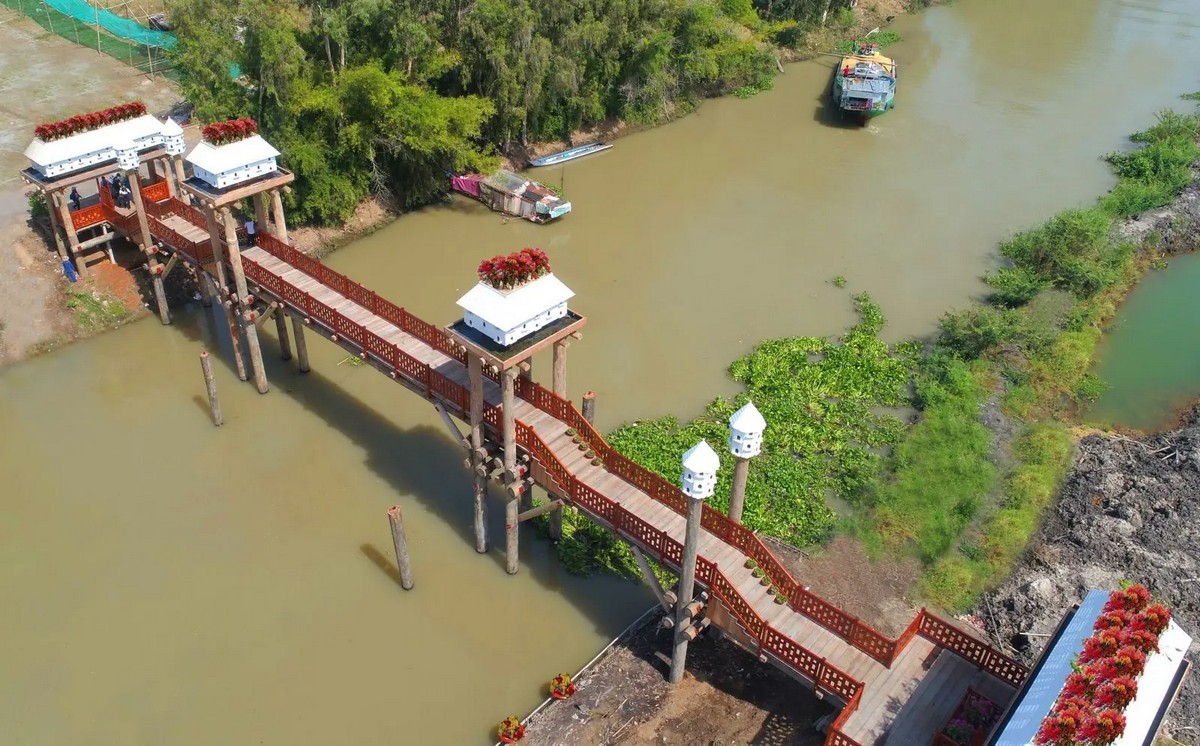 Bamboo Bridge of ten thousand steps (Cầu tre vạn bước)
As one of the most beautiful man-made structures, the Bamboo Bridge of Ten Thousand Steps (Cầu tre vạn bước) is the longest bamboo bridge in Vietnam. This record-breaking Guinness bamboo bridge is constructed using bamboo sourced from every region of Vietnam, with great care by skilled craftsmen, making it a must-see spot for tourists visiting Tra Su Cajuput Forest.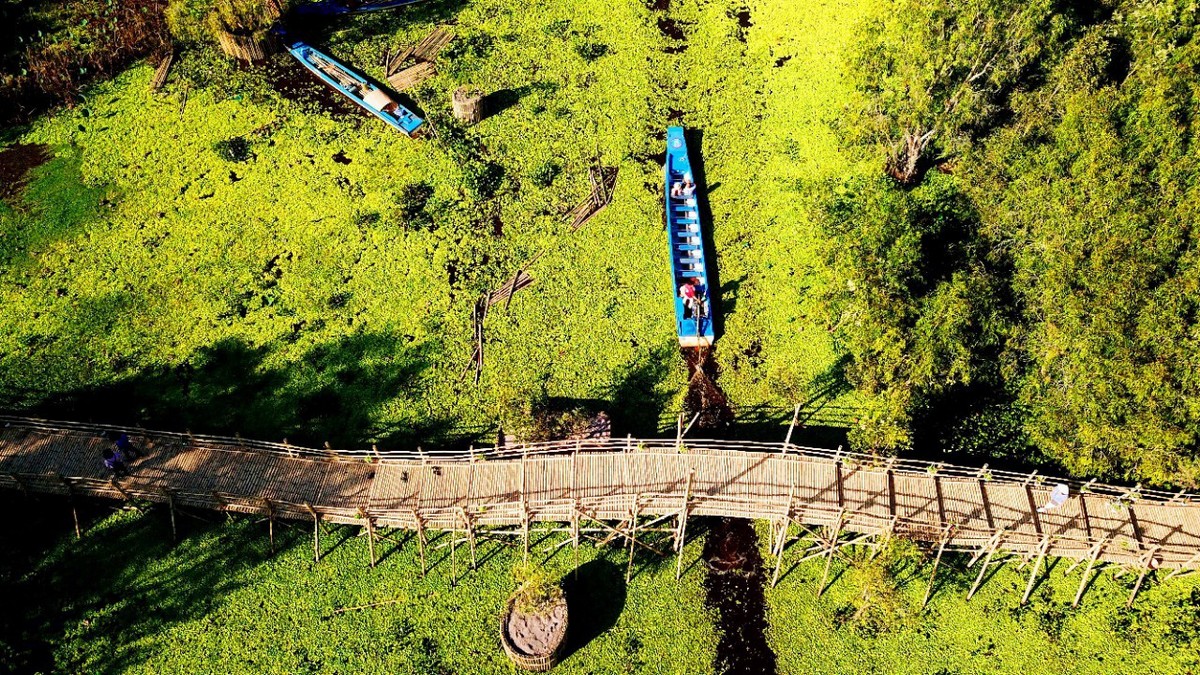 Watchtower (Tháp quan sát Rừng Tràm Trà Sư)
The watchtowers are an ideal place for anyone to capture picturesque photos. From these spots, you can also observe miniature images of the surrounding villages or even witness colorful and diverse bird species chirping on the branches firsthand with your own eyes.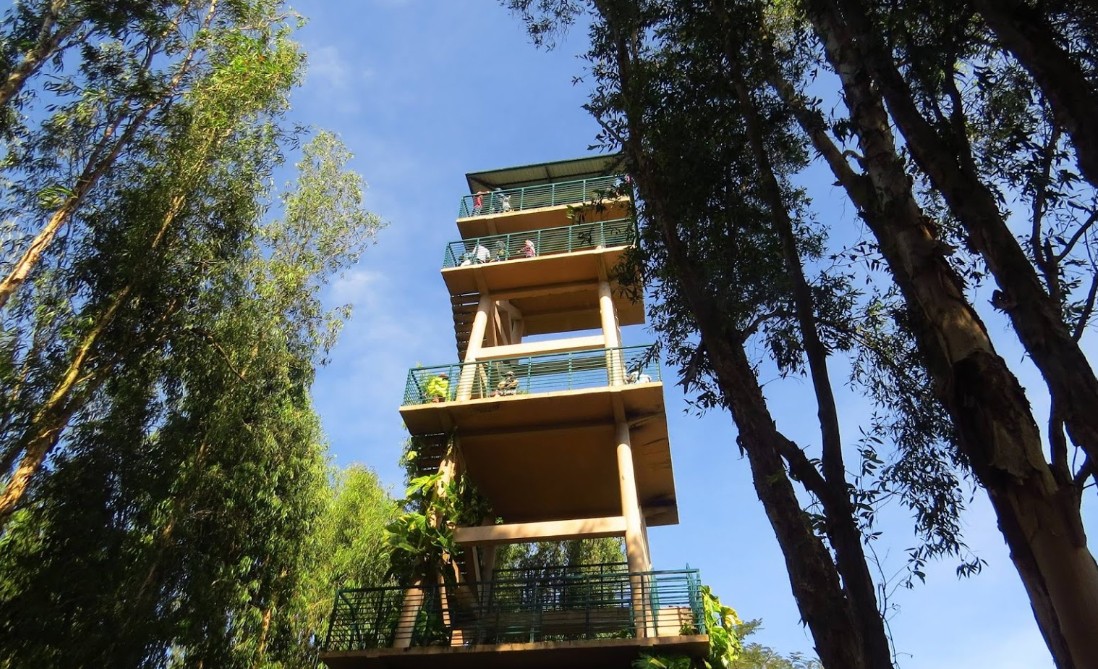 Love Bridge (Cây cầu tình yêu)
The Love Bridge is a gem in the heart of the Tra Su cajuput forest. With a length of hundreds of meters, this bridge boasts a unique design that blends seamlessly with the peaceful and lush surrounding nature.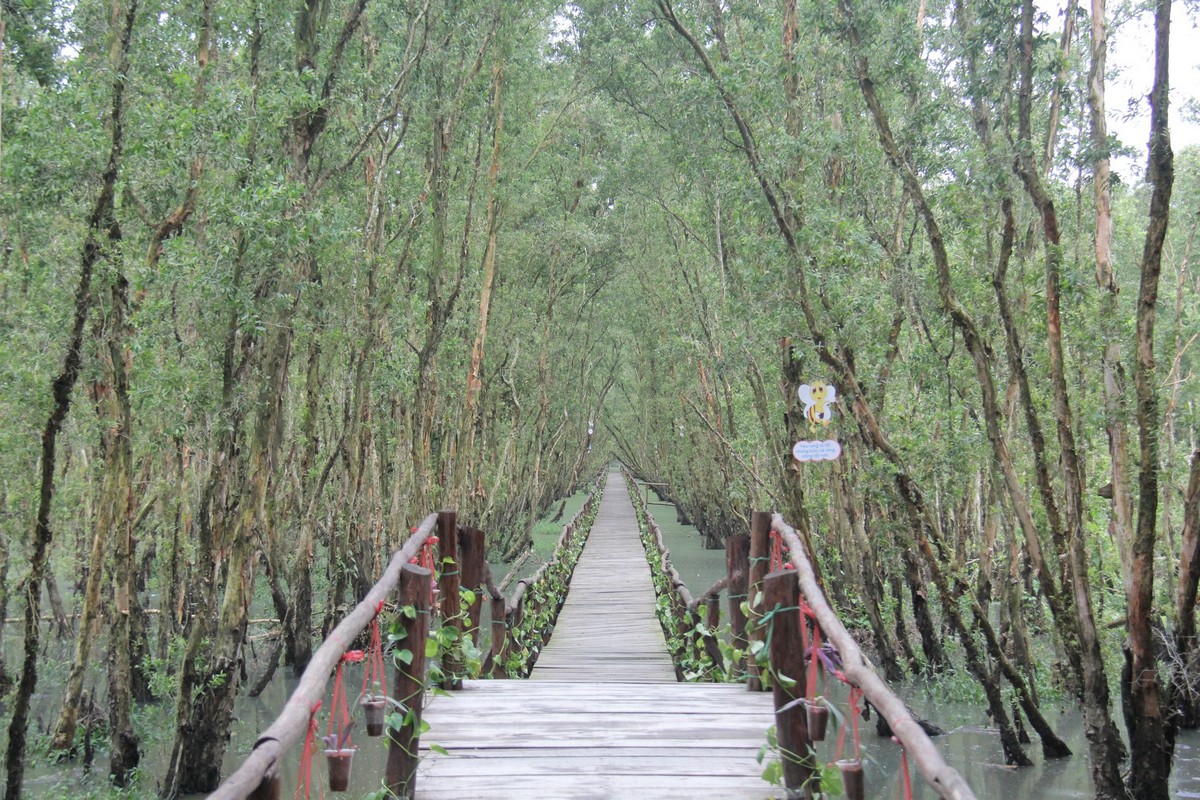 Ideal Time to Visit Tra Su Cajuput Forest
The best time to visit Tra Su cajuput forest is during the flooding season, usually from September to November. The cajuput trees appear even greener during this season, and the water surface is blanketed with a layer of green duckweed. Taking a boat ride during this time gives visitors a comfortable sensation of gliding on a soft and thick carpet.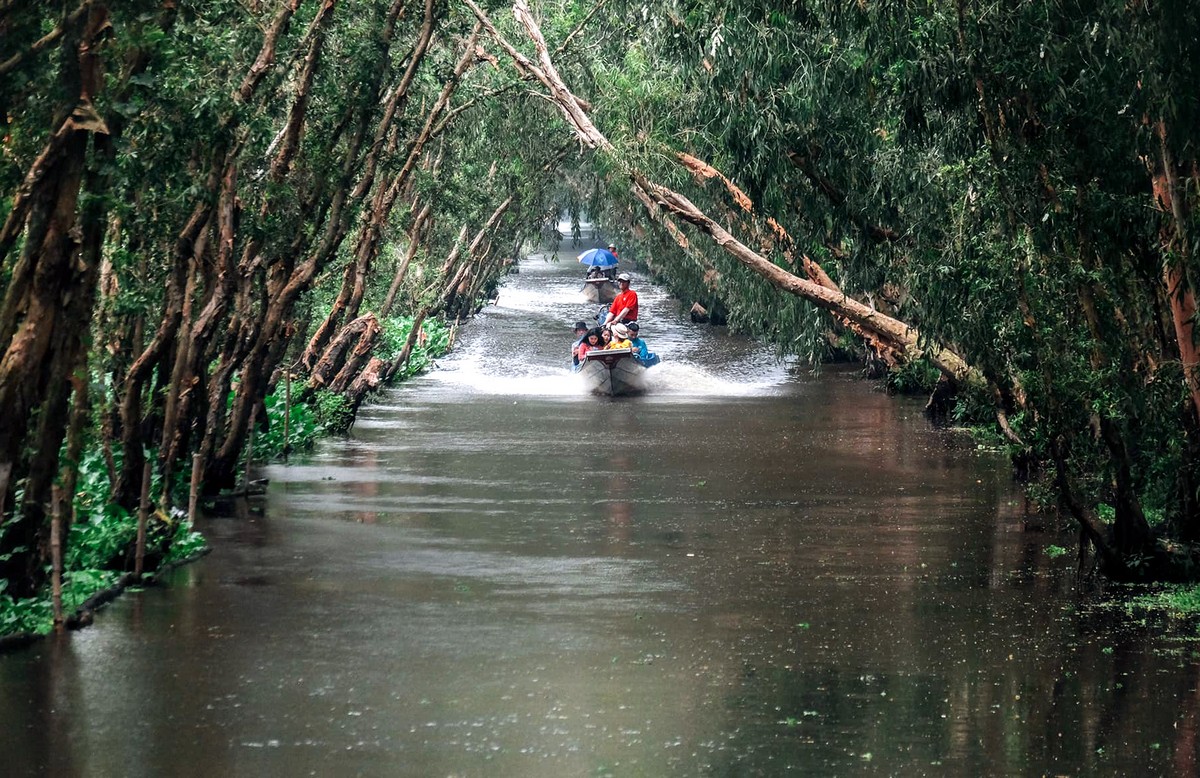 Moreover, locals suggest that tourists should visit Tra Su cajuput forest in the early morning (around 7:00-9:00) or at dusk (17:00-18:00). During these times, visitors have the opportunity to witness the stunning sight of flocks of birds soaring through the sky as they return to or leave their nests, against the backdrop of the natural light during sunrise or sunset.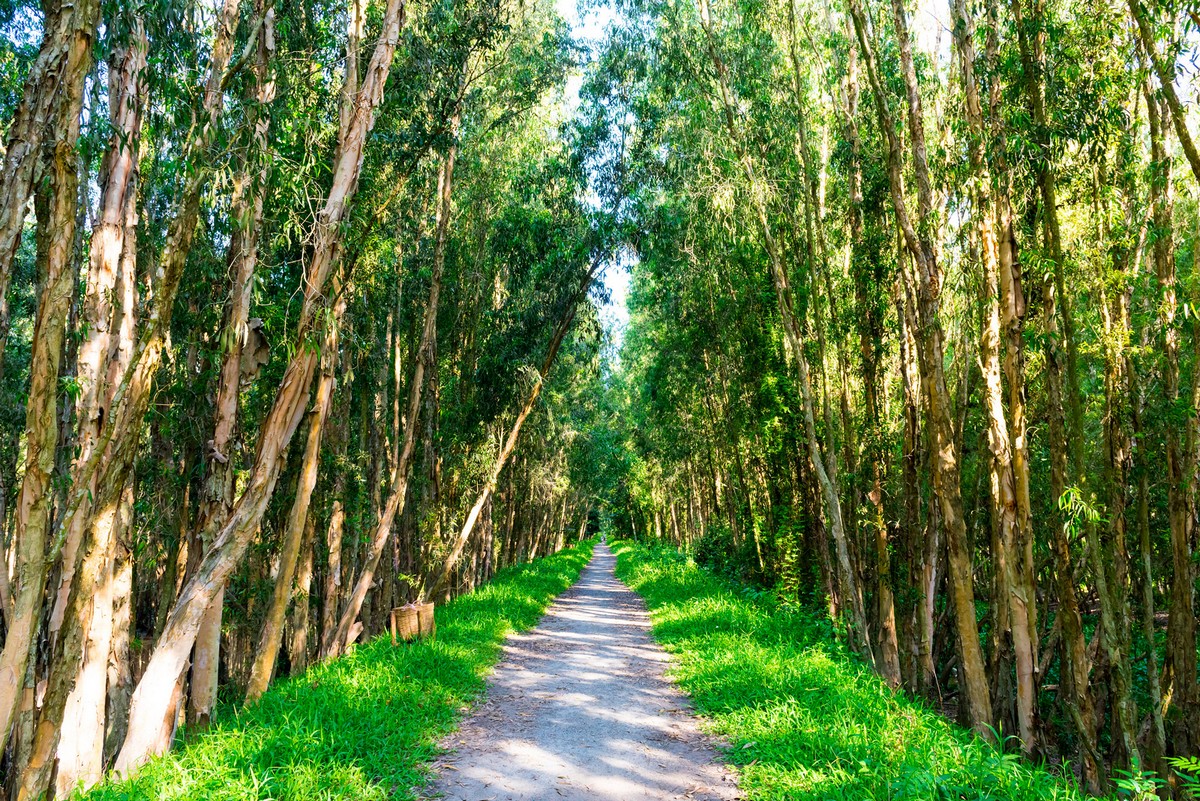 Some Notes for Your Trip to Tra Su Cajuput Forest
Here are some tips to make your trip to Tra Su cajuput forest more comfortable:
Currently, there is no accommodation service inside the Tra Su cajuput forest because most visitors return on the same day.
However, if you really want to watch the sunrise in the cajuput forest, you can try to contact the forest wardens to ask for permission and arrange the trip.
If you plan to stay overnight in the forest, make sure to bring enough equipment, such as blankets, mosquito nets (which are extremely important), water, and handheld flashlights.
Don't forget to pack mosquito repellent and sunscreen.
It is undeniable that Tra Su Cajuput Forest is an amazing place for nature lovers, where they can experience the breathtaking nature of Vietnam. Visit this incredible forest during your journey to Vietnam, and it will be an experience you won't regret.
---
Tours related to Mekong Delta