Have you ever wondered what makes Moc Chau such a special place that attracts many tourists every year? Of course, the pristine natural scenery, endless tea hills, and fresh air are all incredible, but there's more to Moc Chau than that! One thing you definitely don't want to miss out on during your trip to Moc Chau is the amazing local cuisine. Below is a list of the top 10 must-try dishes. Let's explore them now!
Suoi Bang rock snails
Suoi Bang rock snail is a must-try specialty of Moc Chau that many tourists love. This type of snail only lives in the crevices of the mountains and caves during the rainy season. Once caught, the snails are cleaned and then stir-fried or steamed with ginger and lemongrass. The result is a crispy yet chewy texture with a delightful aroma and sweet taste that is simply delicious. Enjoy this dish with a little local wine made by friendly native people for a truly unforgettable culinary experience.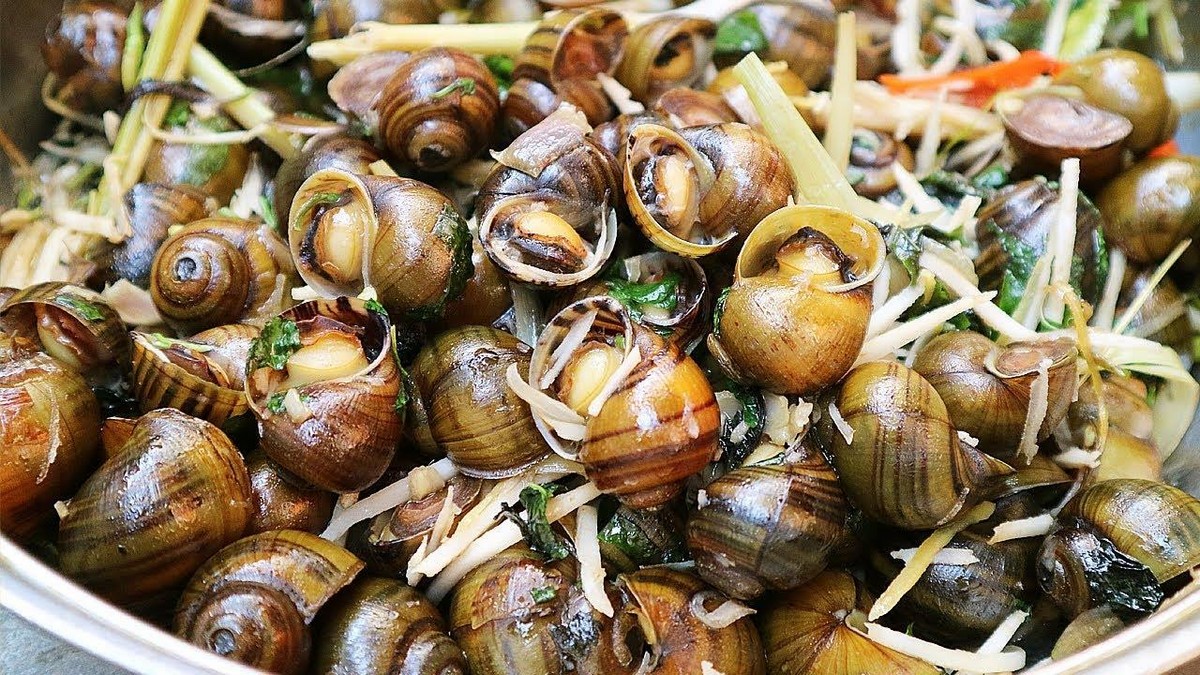 Mustard Greens
Mustard greens are not only a specialty of Moc Chau, but also an important part of many local families' lives. To make them delicious, people only choose the young and green leaves. These are then chopped, stir-fried with garlic, and seasoned with basic spices for a delectable taste. Mustard greens are a symbol of culinary culture in Moc Chau, so they are worth trying for anyone visiting this area!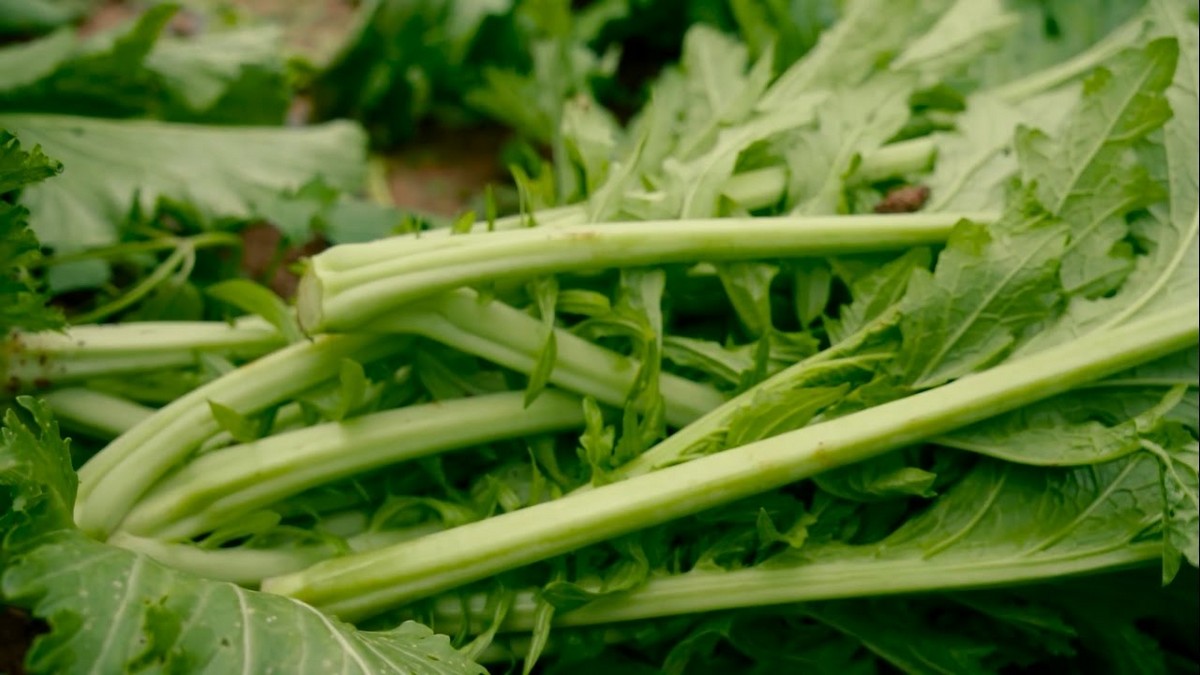 Nam Pia
Nam Pia is a unique dish from Moc Chau, Son La. It is made with main ingredients sourced from the offal of buffalo, cow, or goat, particularly the part of the intestine that contains undigested food. This dish is typically served during special occasions in the highlands of Moc Chau. If you have enough courage to try this specialty, it will be an unforgettable experience in your life!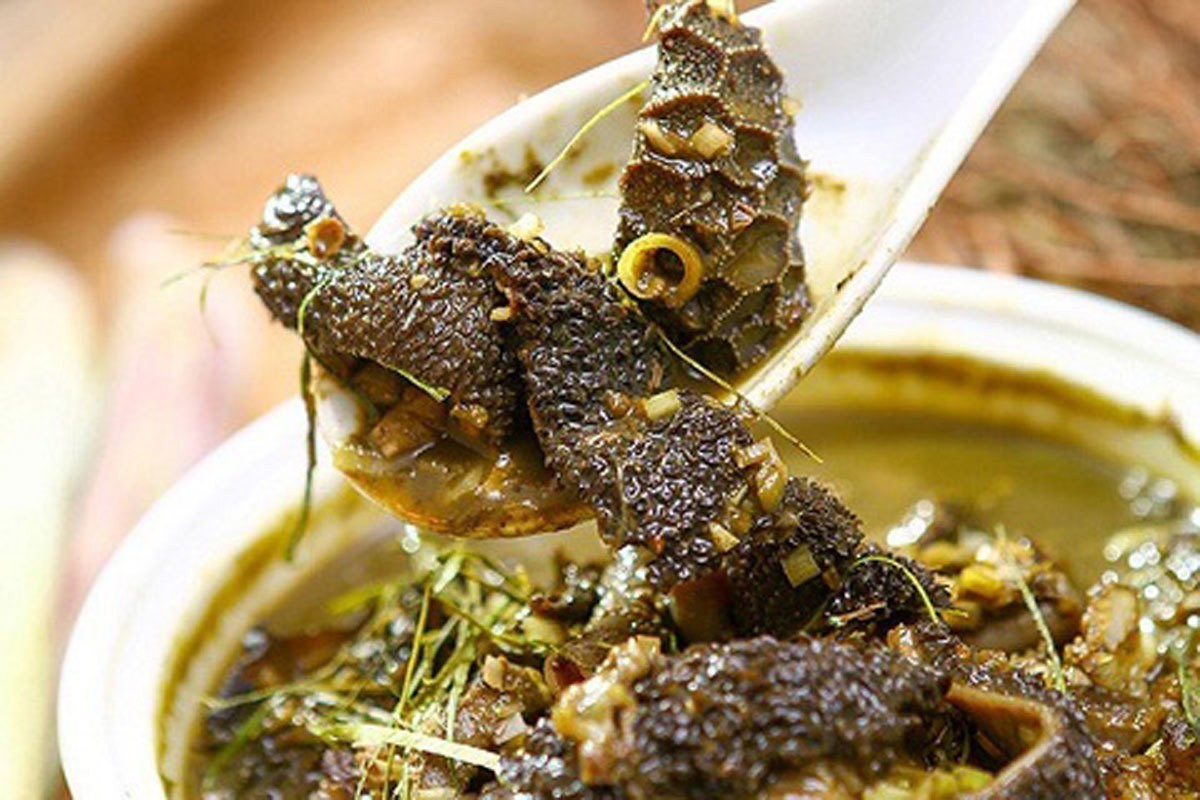 Deep-fry Veal
One of the most popular dishes on the Moc Chau specialty list is deep-fried veal. The calf used for this dish is young and strong, resulting in tender and crispy meat that impresses any diner. To make this dish, the veal is carefully selected, processed, and cut into small pieces. It is then soaked in boiling water with spices before being fried in hot oil. For an extra burst of flavor, diners can dip the deep-fried veal in a bit of soy sauce.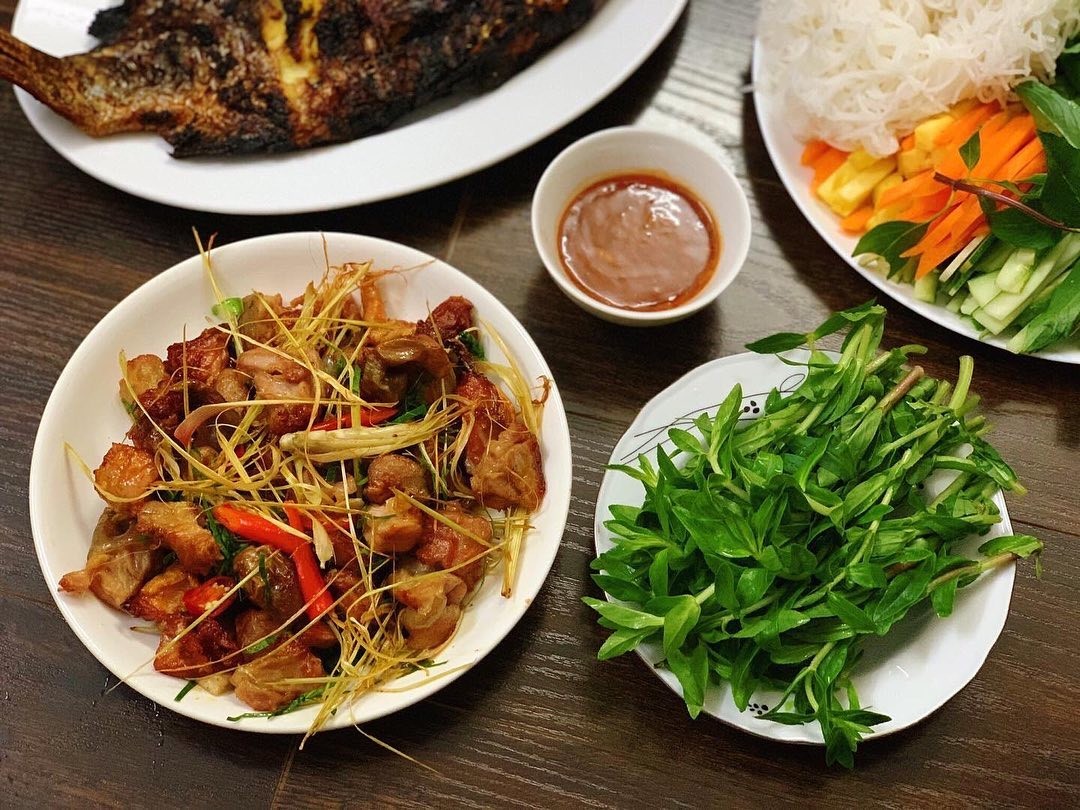 Grilled Stream Fish
In addition to its vast green grasslands, Moc Chau is renowned for its numerous crystal-clear streams, which are home to a diverse array of freshwater fish species. Once caught, the fish are cleaned and cooked in various ways, such as frying or grilling. Depending on the diner's preference, different spices can be added. In general, stream fish is a down-to-earth dish for those who want to savor the culinary culture of Moc Chau.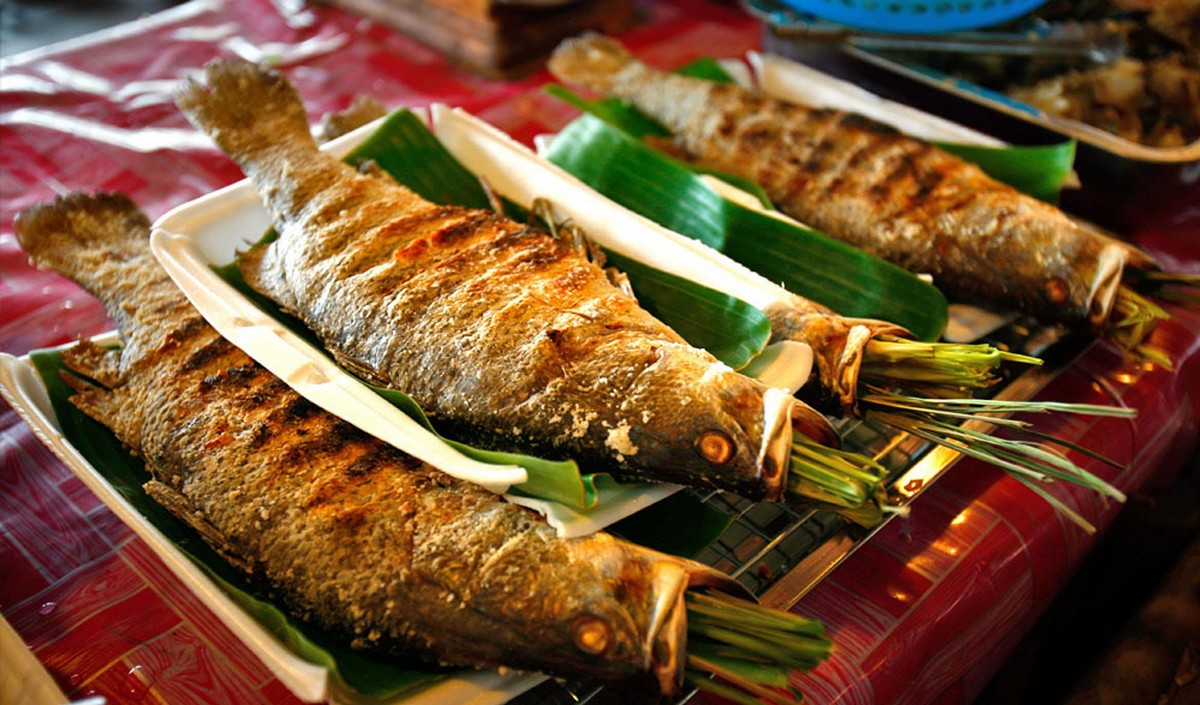 Five-colored sticky rice
Five-colored sticky rice is a beloved traditional dish among the Thai people in Vietnam. Locals carefully select the best sticky rice and use natural ingredients such as magenta leaf plant, butterfly pea flower, sweet gourd, and more to create the beautiful and vibrant colors of this delicacy. It is often served with grilled fish or chicken seasoned with prickly ash, making it a must-try dish when visiting Moc Chau.
Taro
The taro grown by the Dao people in Moc Chau is known for its chewy texture and fragrant aroma. It is commonly used in cooking pork rib or pig feet soup. When you take a bite, you'll taste its sweet flavor and enjoy its crispy, chewy texture. Whether you're looking to savor the taste on-site or bring it home as a wonderful gift, taro grown by the Dao people is an excellent choice.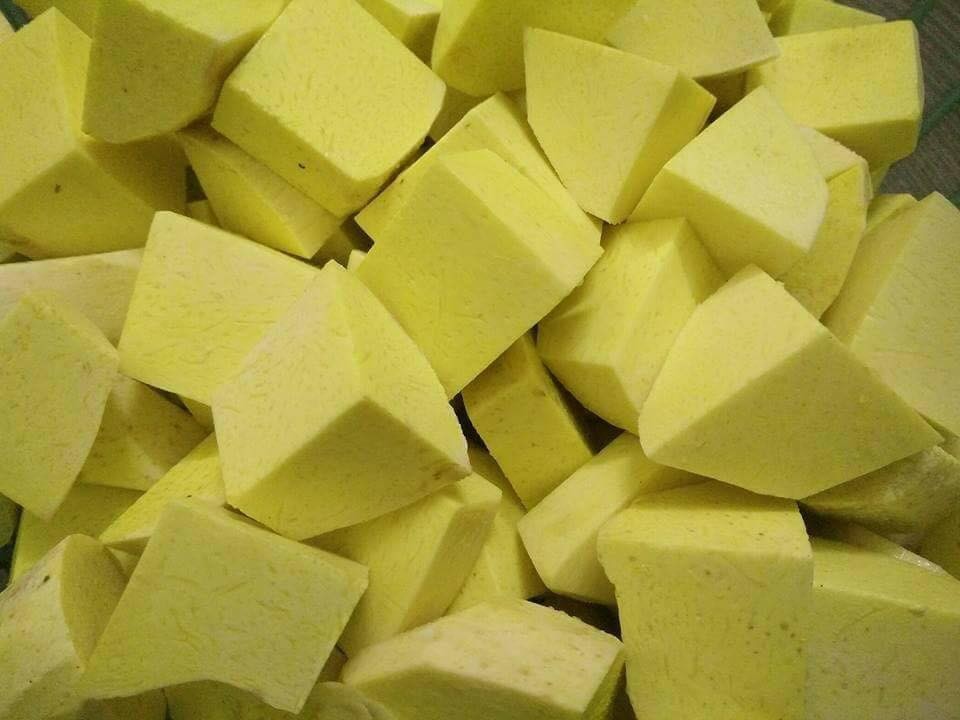 Green Tea
When it comes to Moc Chau, the undulating hills covered in green tea plants have become an iconic symbol of the region. There is a variety of high-quality tea here, including Oolong, black tea, green tea, and more, each with its distinct flavor. The prices of tea here are also very reasonable, making it a great idea to buy Moc Chau's specialty tea as a gift!
Milk Products
Moc Chau is renowned for its dairy products as well! Its extensive green fields are home to numerous dairy cows, which produce some seriously tasty milk. Moc Chau's milk products are known not only for their amazing taste, but also for their high nutritional value and rich, creamy texture. Try the milk and other dairy products when you visit Moc Chau – you won't regret it!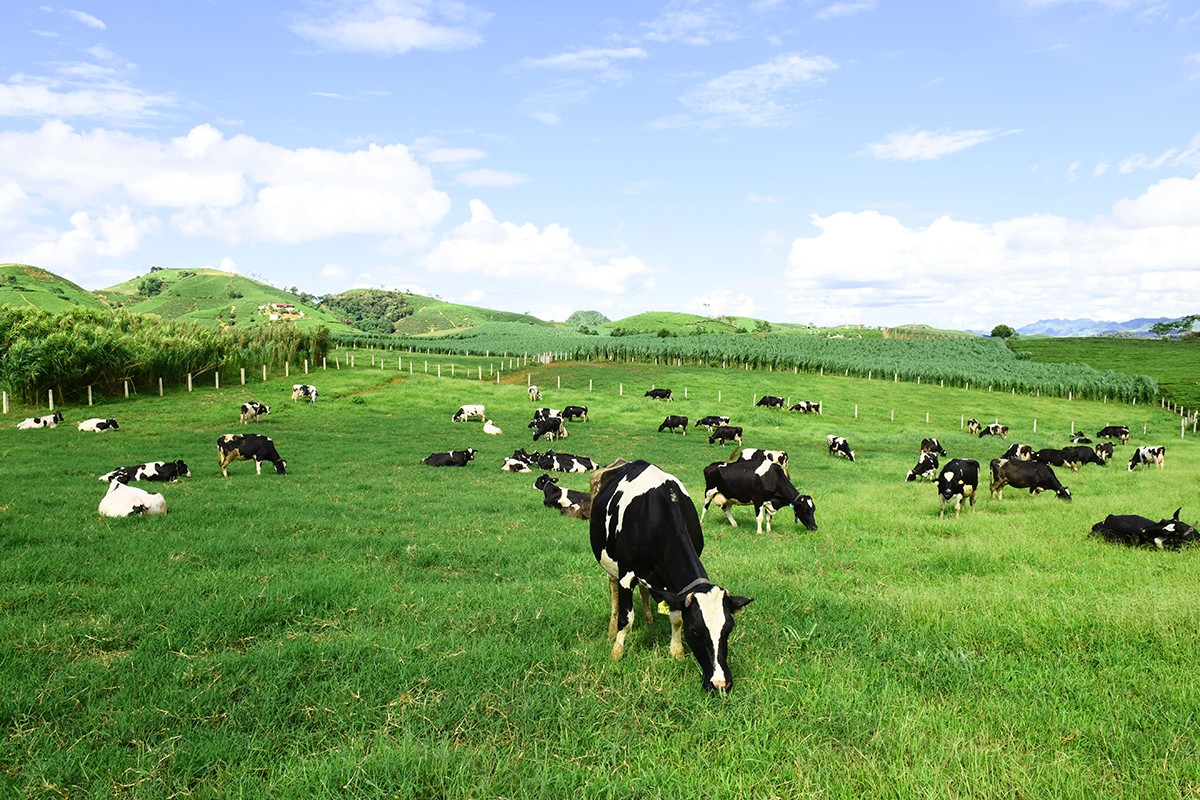 Fruits
Moc Chau is also a wonderful place known for its delicious variety of fruits, such as peaches, avocados, crispy plums, cherries, and especially strawberries. As it is an agricultural area, the cost of fruit here will not make a hole in your pocket. So why not take advantage of this opportunity to relish some mouth-watering fruit while saving costs? We hope you have a great time in Moc Chau!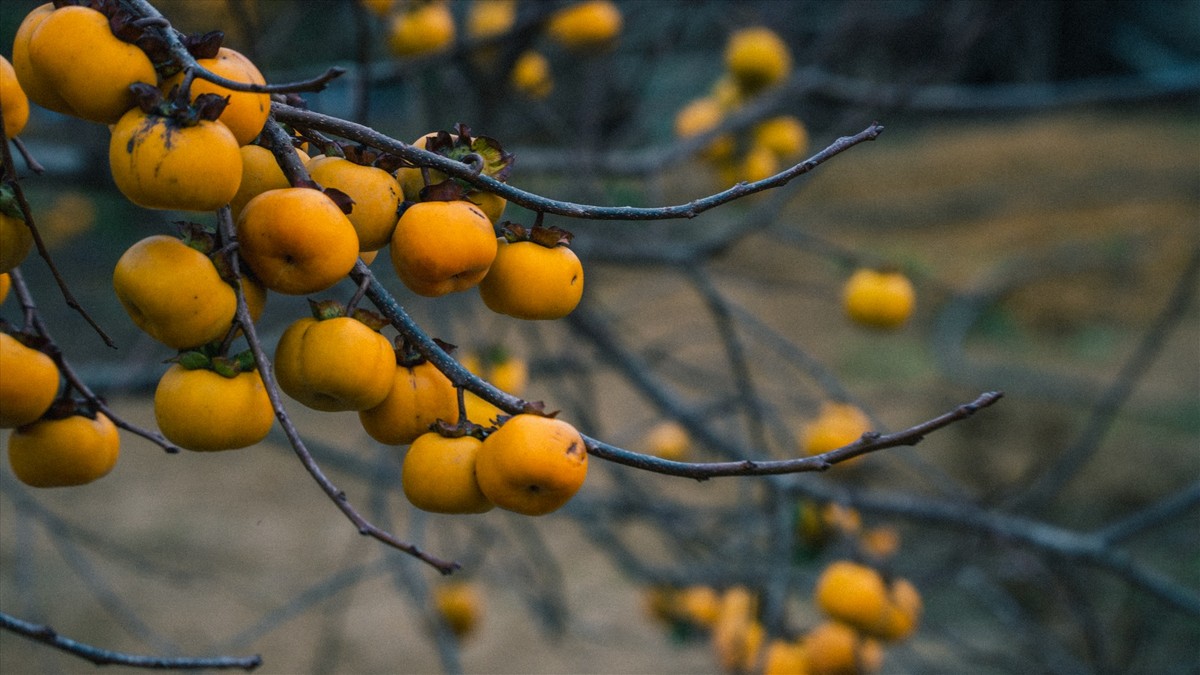 ---
The beauty of Moc Chau is truly captivating, isn't it? A trip to Moc Chau not only offers the chance to enjoy breathtaking natural scenery, but also to taste distinctive local cuisine. Don't wait any longer! Come to Moc Chau for an unforgettable journey!
---
Tours related to Moc Chau