Located along the bank of the Red River, Hanoi is the capital of Vietnam, home to a population of around 8.5 million residents. Hanoi is renowned as a perfect combination of the timeless cultural values of the old and the dynamic, colorful vibes of the new.
1. Overview on Hanoi
Hanoi or Ha Noi is the capital and second-largest city of Vietnam. It covers an area of over three thousand square kilometers. Located within the Red River Delta of Northern Vietnam, Hanoi is after Ho Chi Minh City the second cultural and political center of Vietnam.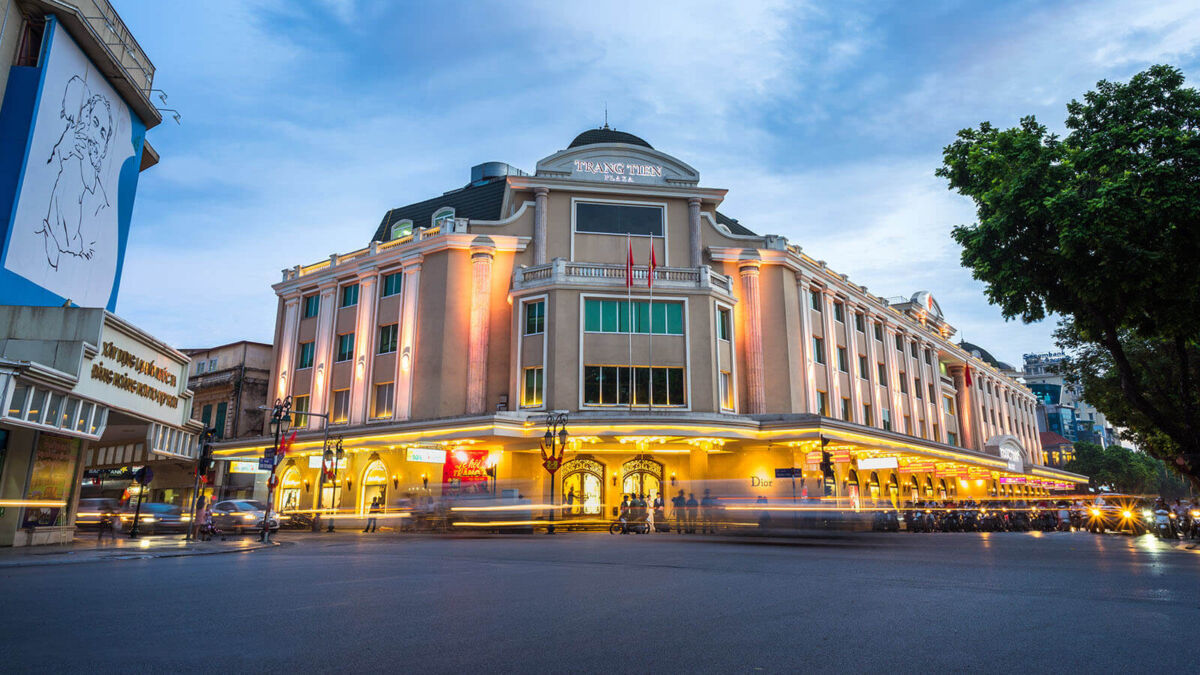 Hanoi can trace its history back to over 2000 years ago, from the historic Vietnamese nation of Au Lac. As time has passed, Hanoi has become a major tourist destination in Vietnam which is rich in history and culture. Hanoi offers well-preserved French colonial architecture, religious sites dedicated to Buddhism, Catholicism, Confucianism and Taoism, several historical landmarks of Vietnamese imperial periods, and a large number of museums. The Central Sector of the Imperial Citadel of Thang Long in Ba Dinh District was recognized as a UNESCO World Heritage Site in 2010.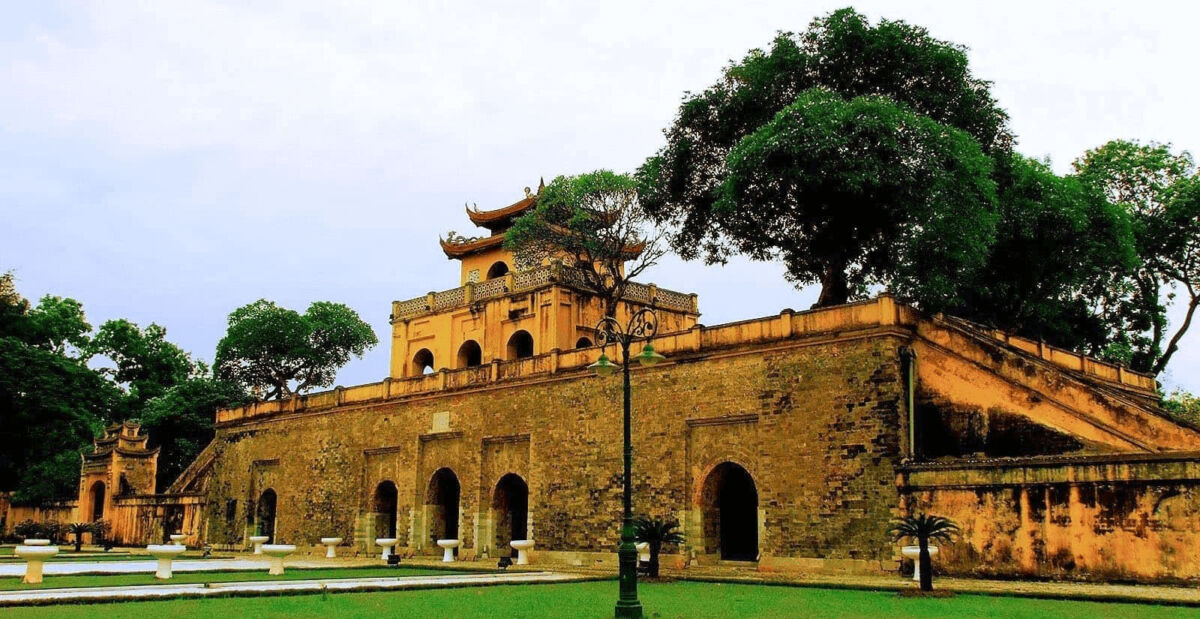 However, today's Hanoi is about much more than the past. This ancient city has become vigorous with modern cafes, world-class restaurant chains, and vivid art galleries. When the sun goes down, people have their pick of watering holes, from lavish rooftop bars to buzzing draft beer restaurants.
2. Top things to do in Hanoi
Below is a list of top things recommended to enjoy an interesting trip in Hanoi.
Try some street food
For the authentic flavor of Hanoi, look at the street kitchen of the Old Quarter. Pho's broth simmers on the stove with the wispy scent of star anise at every corner. Every day, the delightful smell of Bun Cha fills the space as grilled pork sizzles on hot charcoal.

Wander Around the Old Quarter
Hanoi's Old Quarter is the traditional heart of Vietnam's capital, in which each of the 36 streets is named for a particular trade. This place feels tranquil when the smoke of incense drifts out onto streets from the ancient temples, the clangs from the hammers of blacksmiths mingled with the calls of roving street vendors. Visitors can spend hours strolling the network of narrow lanes that haven't changed much over time.

Explore Hanoi's cafe culture
Although the pace of life is fast on the surface, the true rhythm of Hanoi's life is far from rushed. It is reflected clearly through the leisurely coffee hours in Hanoi. Besides traditional cafes, more and more modern cafe chains for the younger generation are springing up.

Check out the art scene
Hanoi is the art capital of Vietnam. Vietnam National Fine Arts Museum reserves the country's foremost collection, such as ancient Cham artifacts and impressionist works. Manzi Art Space or Vietnam Art Gallery, by contrast, are ideal places to find something more modern.

People Watch at Hoan Kiem Lake
Hoan Kiem Lake lies in the heart of Hanoi. Every morning, the lake becomes alive with walkers, aerobics classes, and even a laugh yoga group. When the sun sets, it bursts back into activity, crowded with locals enjoying the relaxing evening atmosphere.

Go Shopping at Dong Xuan Market
Nestled in downtown Hanoi, Dong Xuan Market is Hanoi's largest covered market with an area of 6,500 m2, offering a wide range of products such as fresh produce, souvenirs, accessories, and clothing at wholesale prices.  It has become an iconic feature and pride of Hanoi's people for many years, becoming a must-visit destination for those who want to explore cultural values and discover local daily life.

Get Social and Drink Draft Beer on the Street
Strolling the sidewalks, sitting on a stool, having a nice cold beer and chatting with locals is a good way to get up close and personal with the culture of Hanoi. Try and discover some secrets about the capital that have never been known before.

Visit Historical and Religious Relics
Hanoi is famous for its long-standing history and culture, with hundreds of diverse historical relics from feudal dynasties to French colonial periods. These tourist spots attract millions of travelers who love culture annually and help these visitors gain a deeper understanding of Vietnam's local people.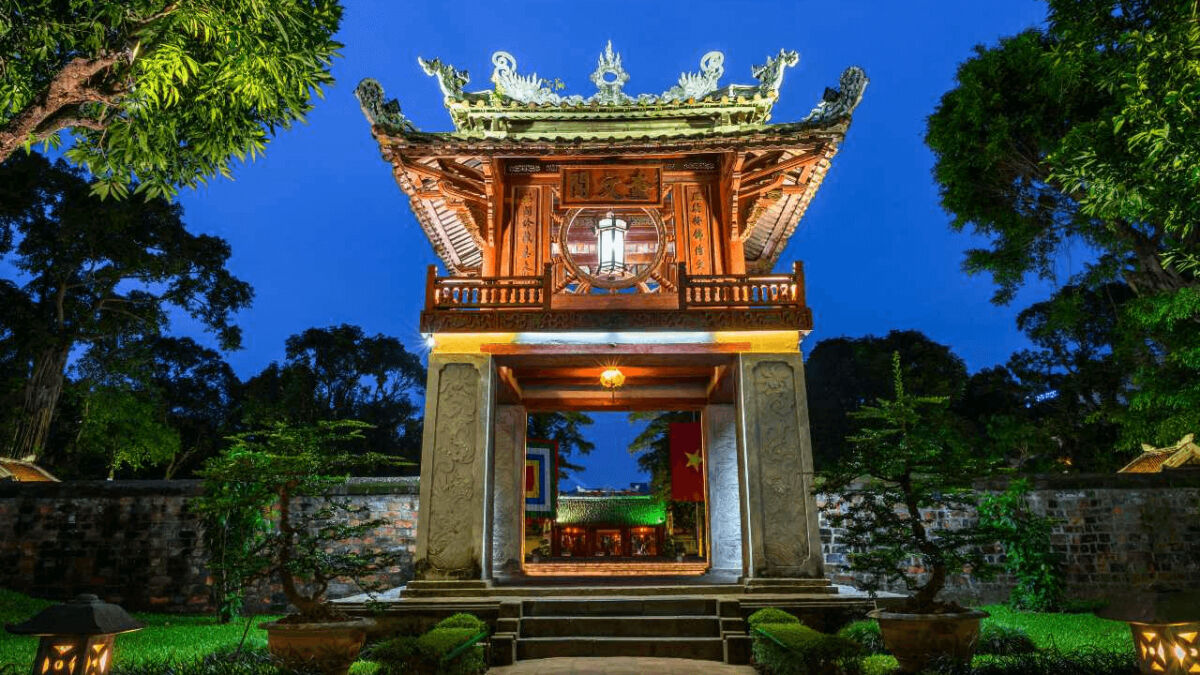 3. Time to visit Hanoi
Overall, there are four distinct seasons in Hanoi, with each one characterizing specific scenes. Influenced by the tropical monsoon, the weather pattern, however, features dry and rainy seasons.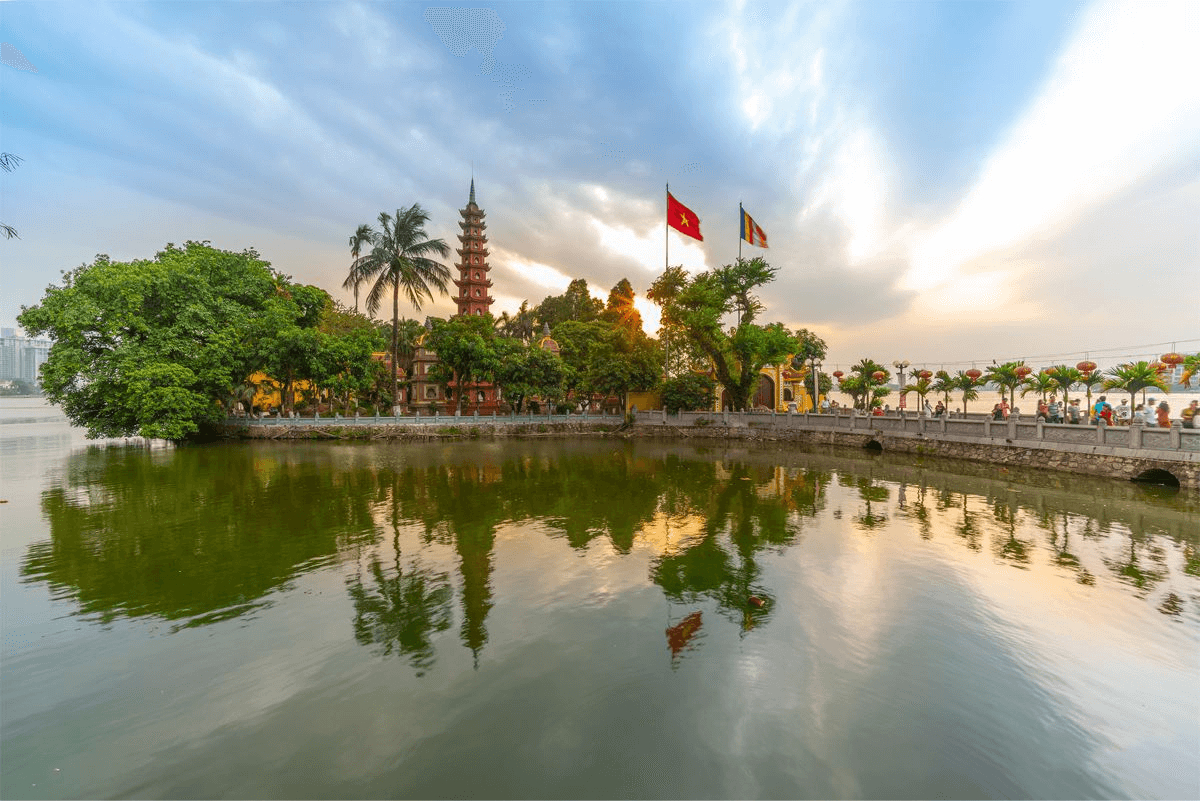 The best time to visit Hanoi is from January to the end of March and October to December. During these periods, the weather is pleasant and suitable for most activities. The temperature usually does not exceed 30 °C, the sky is clear, and there is just a little rain.
---
Tours related to Hanoi