Officially recognized as one of the new seven natural wonders of the world by the New 7 Wonders Foundation, Halong Bay has gained a global reputation and become one of the seven landmarks forever remembered by history.
Overview
Halong Bay, which means "descending dragon" in Vietnamese, became a UNESCO World Heritage Site in 1994. This place was also officially recognized as one of the new seven natural wonders of the world by the New 7 Wonders Foundation on November 11, 2011.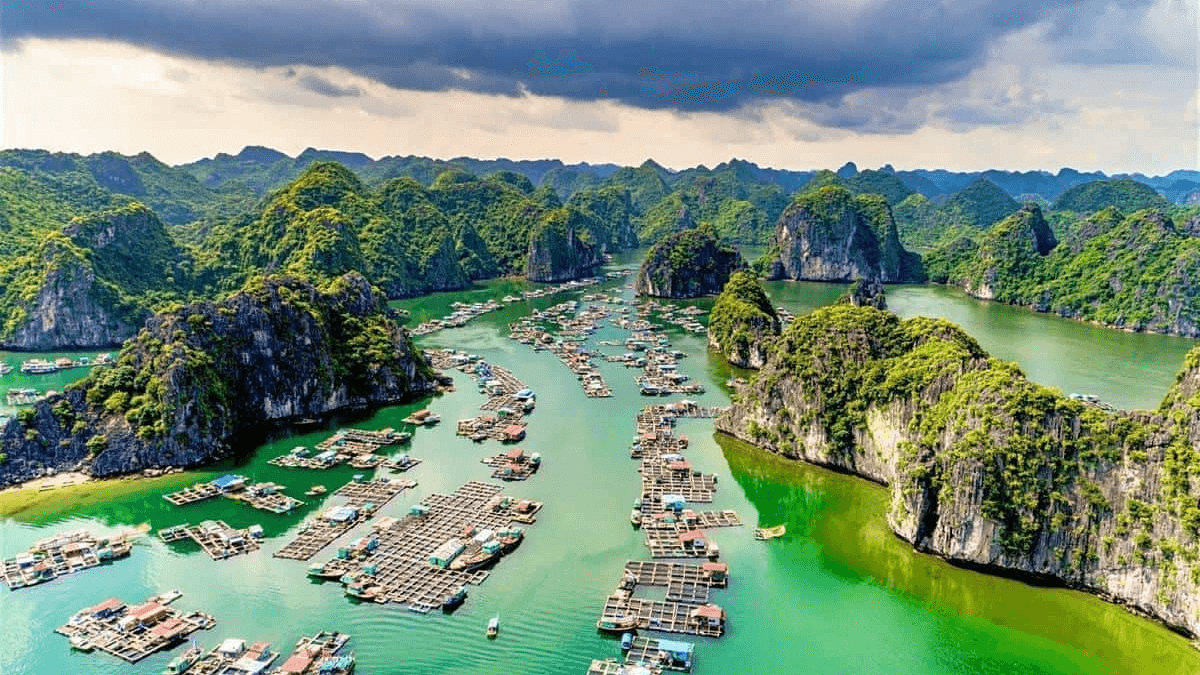 Located on the Gulf of Tonkin in the northeastern province of Quang Ninh, Halong Bay covers some 150,000 hectares. Besides its size, the most impressive thing about the bay is the 1,600 islands and islets in various shapes and sizes rising out of the emerald waters.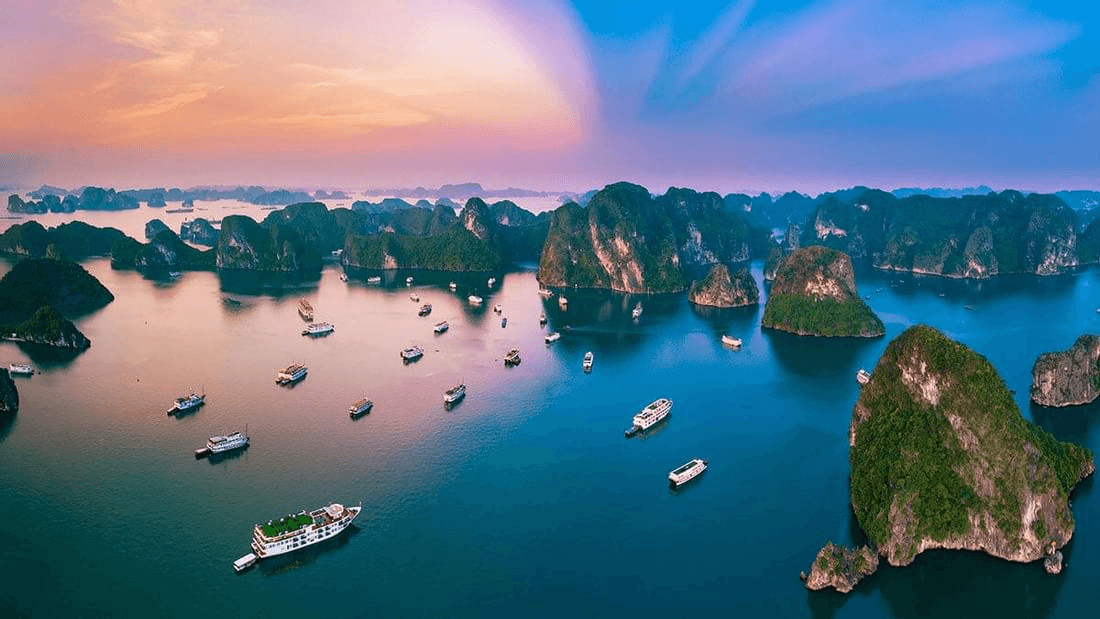 Nowadays, Halong Bay is a travel paradise for those who are into outdoor adventures. Rowboat tours and sea kayak expeditions are good choices to take tourists past islands named for their shapes, including Stone Dog, Teapot islets, and so on. Scuba diving, rock climbing, and hiking are top favorites, particularly in the mountainous Cat Ba National Park.
Things to do / Places to visit
Below is a list of top activities recommended to enjoy a fantastic trip at Halong Bay.
Visit Quang Ninh Museum
Quang Ninh Museum is an iconic landmark of Halong Bay, lying on the most beautiful coastal road of Ha Long. This museum includes three modern buildings presenting a local lifestyle, regional history, and natural environment. It will indeed be a good place for those who are culture vultures.
Visit Sun World Halong Park
Sun World Halong Park is a theme park that offers a wide range of entertainment activities, from thrilling adventure spots to natural areas where visitors can explore trees and waterfalls. For this reason, the park can attract several hundred thousand visitors each year.
Relax on the beaches and try out some seafood
Boasting of turquoise waters, sugar-white sands, and fresh seafood, Halong Bay is a popular relaxing destination in Vietnam. Ban Chan Beach and Quan Lan Beach are the greatest beaches that are off-the-beaten-track.
Explore some untamed caves
Besides the picturesque coastline, numberless caves provide marvelous opportunities for cave exploration in Halong Bay, including Sung Sot (Surprise) Cave, known as the largest; Luon Cave, known as the most beautiful; Thien Cung (Heavenly Palace) Cave; Trinh Nu (Virgin) Cave; Dau Go (Driftwood) Cave; and so on.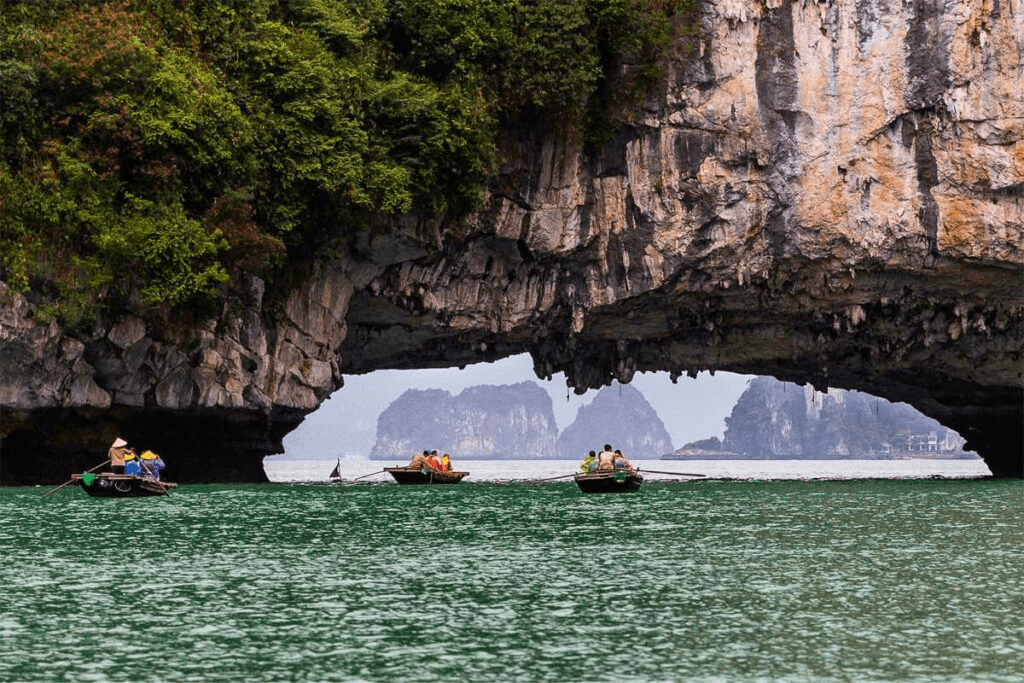 View the local life and go fishing in floating villages
One of the highlights of Halong Bay is floating fishing villages where holidaymakers can immerse themselves in the scenery of turquoise waters and magnificent limestone rocks. Cua Van, Ba Hang, and Cong Dam are some of the most well-known floating fishing villages in Halong bay. Tourists can also go fishing and enjoy fresh, tasty sea creatures here, such as squids, crabs, snails, prawns, shrimps, and so on.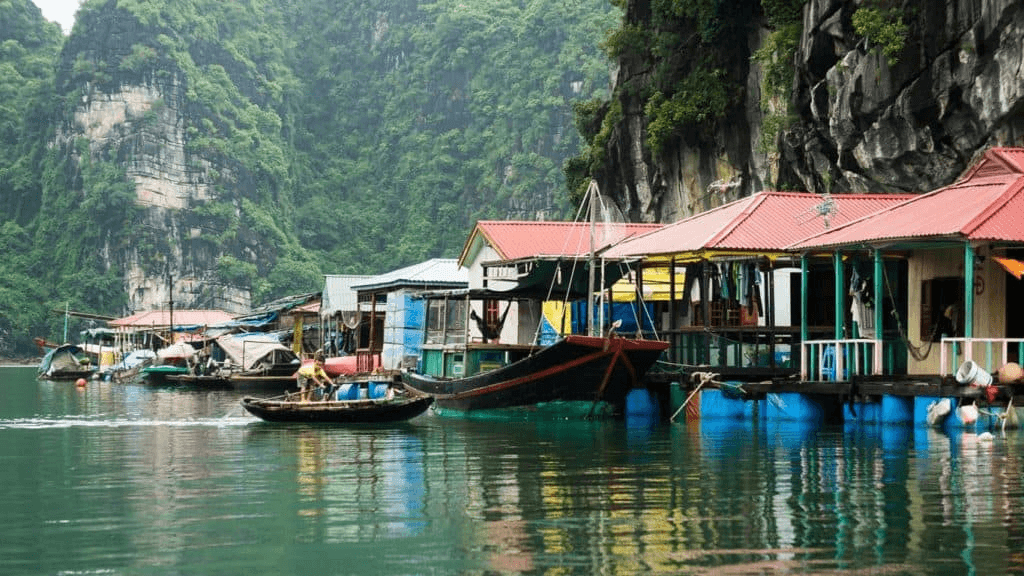 Take part in rock climbing
Due to the specific terrain features of rugged cliffs, Halong Bay has become one of the most worth-visiting destinations to thrillseekers. Visitors can go kayaking to come to those challenging but fascinating climbing spots.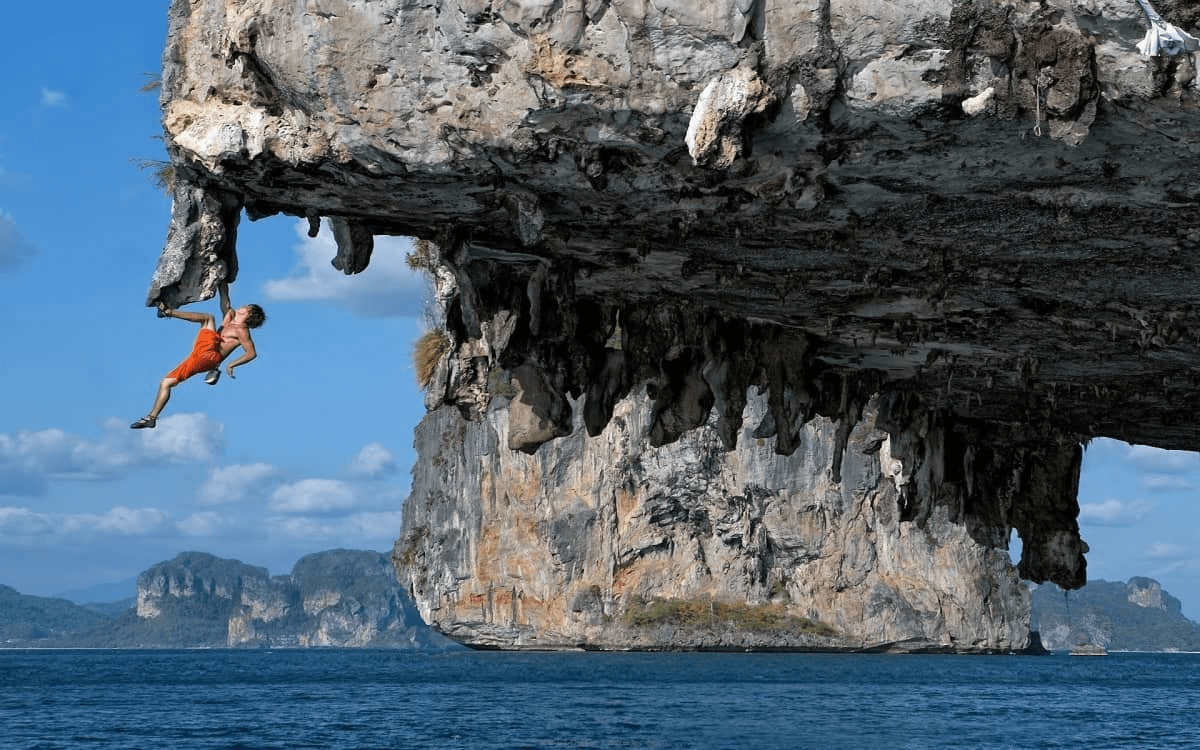 Take a cruise around the Bay
One of the top-rated activities in Halong Bay is going on a cruise. There is a wide range of choices for visitors, from small boats to large ones, from low-priced boats to luxurious cruises, and from single-day tours to multi-day ones. Taking a cruise in the moonlight is suggested to see an entirely different scenery with the silver color of the sea compared to the scene in the daylight.
Go kayaking
Kayaking will provide a great chance to get a closer view of enormous rugged limestone mountains, lush forests carpeted on unique rocks, and endless stretches of sea and sky. Those all make this nature experience one of the most relaxing activities in Halong Bay.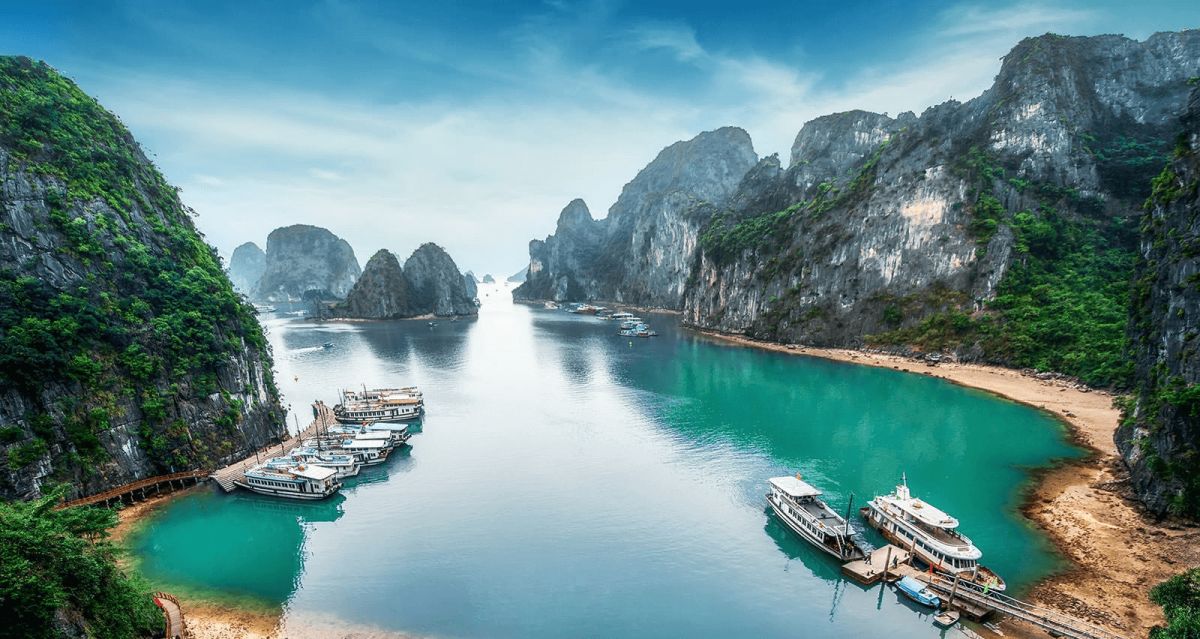 Best time to visit
The fall, from October to December, is the best time to visit Halong Bay. Thanks to the pleasant weather and low chance of rain, vacationers can enjoy a relaxing holiday in this place. However, they may face double the crowd compared to other times of the year.
---
Tours related to Halong Bay