Cai Rang floating market is a vibrant and distinctive destination that is unique to the Mekong Delta region and cannot be found anywhere else in Vietnam. It is also a renowned and bustling market that represents the cultural characteristics of the Southwest region of Vietnam. Don't wait any longer! Start your journey to the Cai Rang floating market now.
Overview of Cai Rang Floating Market
Cai Rang Floating Market is a wonderful place to visit. Located downstream of the Can Tho River at the confluence of the Can Tho, Cai Rang, and Hau Rivers, it is one of the most popular markets in southwestern Vietnam. The market has a rich history, dating back to the early 20th century when the road transportation system in the Mekong Delta was still underdeveloped.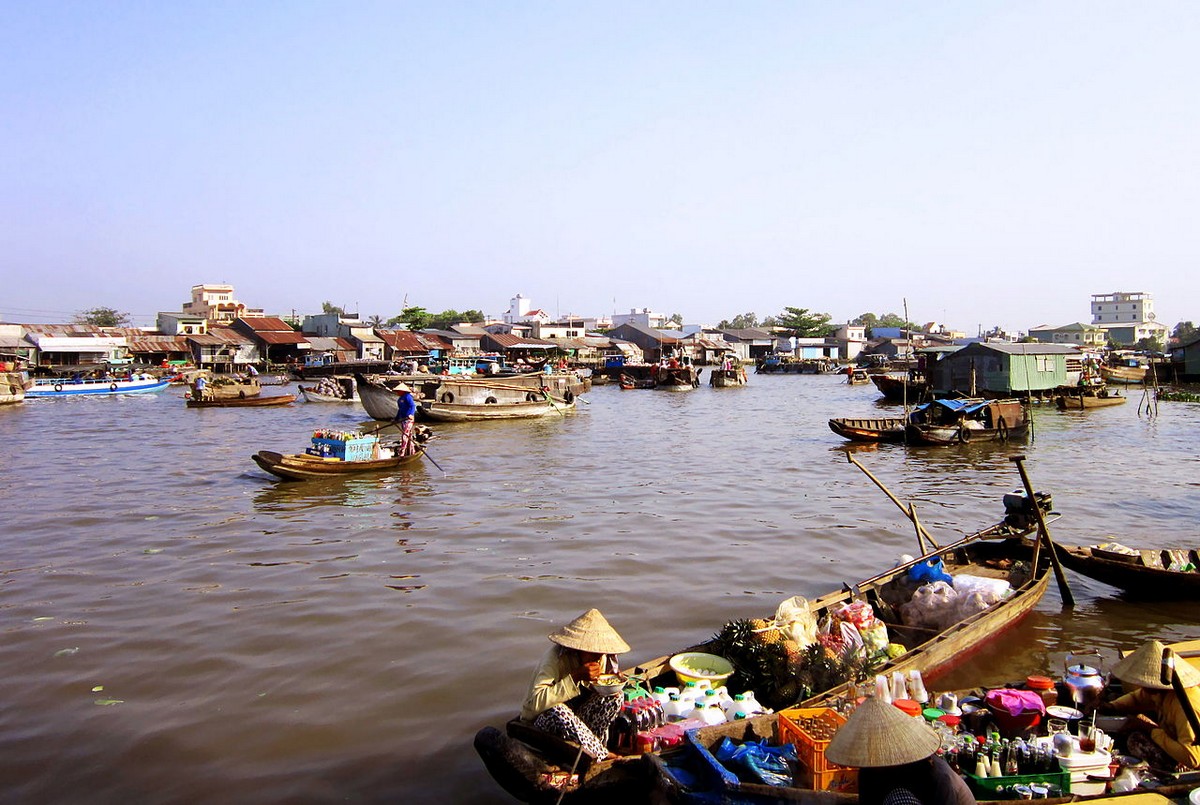 Cai Rang is most famous for its wide variety of fruits and vegetables, although seafood, handicrafts, and clothing are also available. Vendors usually gather at the market very early in the morning, between 2 and 3 before sunrise. The market is most lively from 4 to 5, which is the ideal time to visit.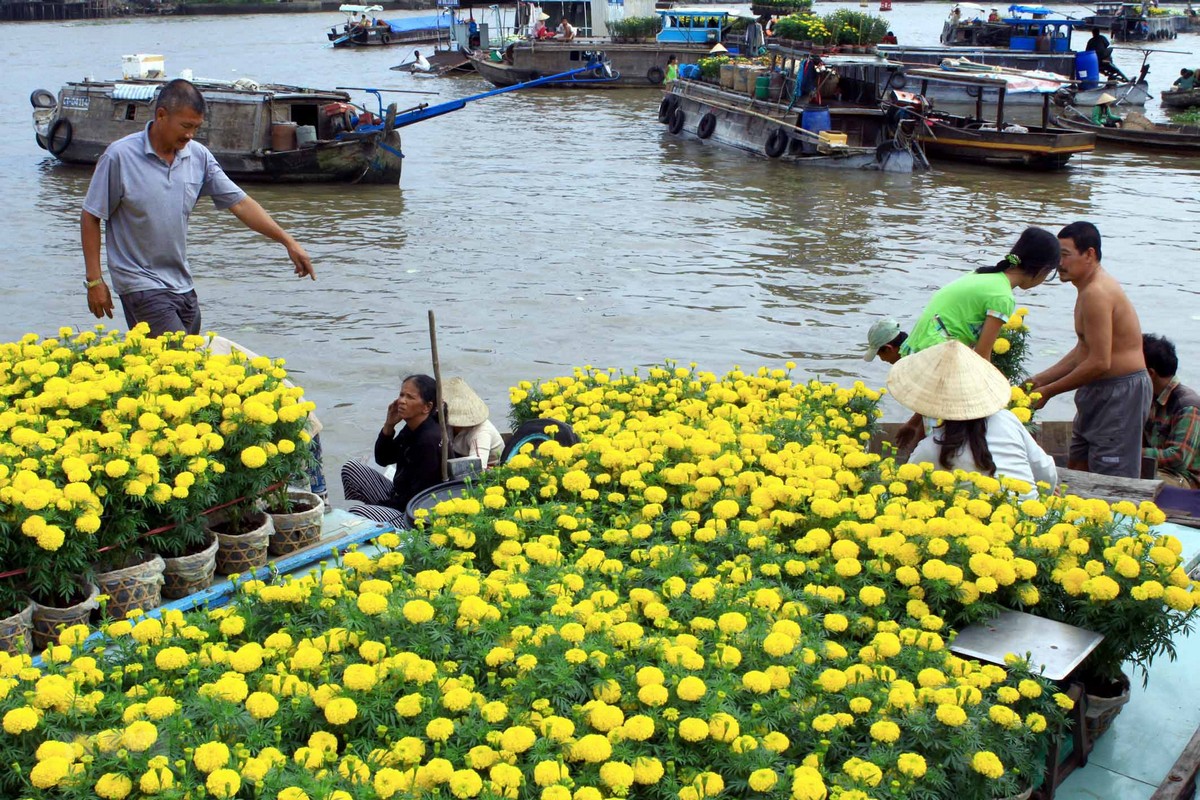 Nowadays, Cai Rang Floating Market is a popular destination for tourists, thanks to the development of road transportation. The market has shifted from a wholesale to a retail market, catering to more customers. Here, you can find a diverse range of goods sold, including floating food stalls, coffee shops, daily necessities, souvenirs, and more. It's certainly worth a visit when you're in Southern Vietnam, and you're sure to find something you love!
Things to Do in Cai Rang Floating Market
Cai Rang Floating Market gives visitors a unique glimpse into the daily life and commerce of the Mekong Delta region. With a variety of interesting activities, it is a must-see destination for anyone visiting the area and is sure to leave a lasting impression.
3.1 Discovering the traditional trading method of Cai Rang Floating Market
The image of dozens of small boats packed tightly together on the Can Tho River, bustling with trade, is a representative image of tourism in Can Tho. The Cai Rang Floating Market showcases the way of life and culture of the river region's people.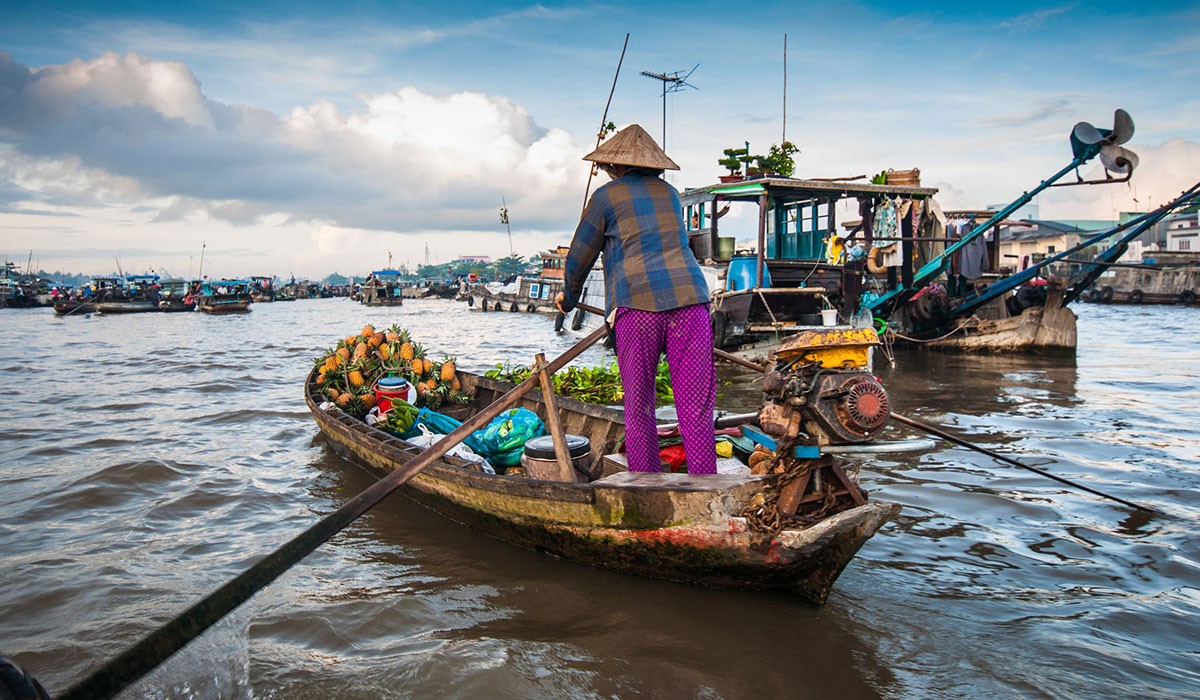 To make it easier for buyers to see the diversity of goods, vendors often erect a 3-5m high pole on their boats and hang their merchandise. There are four hanging rules that local boat vendors follow:
Hang what they sell: Fruit vendors often hang small clusters of rambutan or a few pieces of cut mango. Vegetable vendors often hang onions, carrots, or purple onions.
Hang but not sell: Boats in the Mekong Delta are not only used for transportation and trade but also serve as places of residence. Some families live right on their boats and hang children's clothes or household items like water jugs on the beo pole.
Sell but not hang: Cai Rang Floating Market often has boats specializing in food and drinks to serve traders and tourists, like noodle soup, coffee, and soft drinks. While nothing is hung, the sight of boiling pots emitting smoke and fresh ingredients is something to behold.
Hang one sell another: This is perhaps the rarest case of the four hanging rules. When boat owners want to sell their boat, they will hang a bunch of palm leavé on the pole as a notification.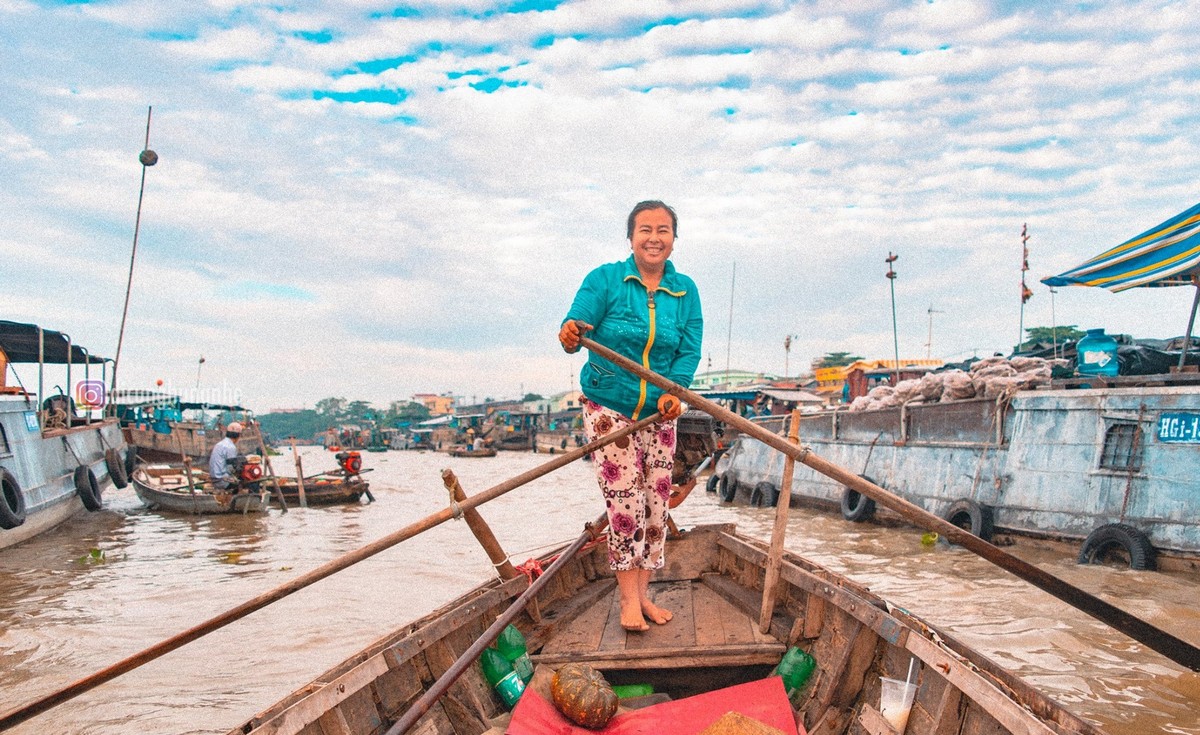 3.2. Enjoy the freshest and juiciest fruit from nearby orchards
After experiencing the Cai Rang floating market, you can visit the locals' fruit orchards in the neighborhood. For a fee of 15,000 VND per person, you can enjoy the orchard, take amazing photos, savor freshly picked fruits, and buy fruits at reasonable prices.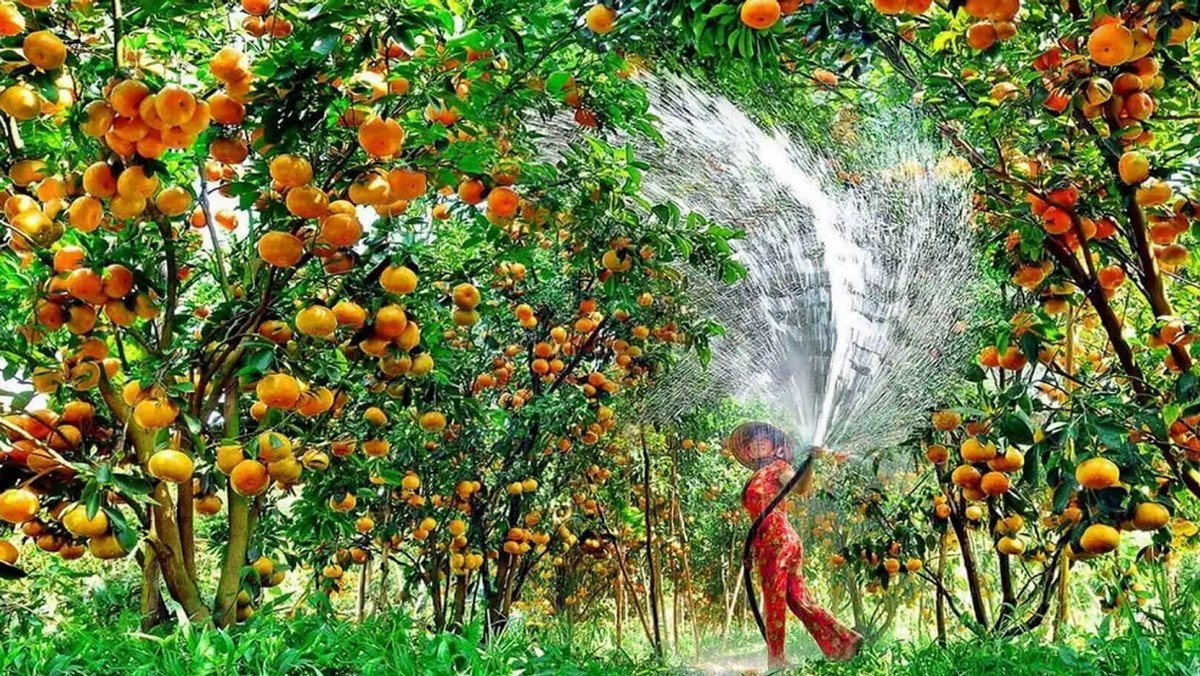 3.3. Visiting neighboring coconut candy factories
The next stop on the journey to explore the Cai Rang floating market is some nearby coconut candy factories. Here, you'll get a chance to witness the traditional process of making coconut candy by the locals. You can even try your hand at some simple steps, such as wrapping the candy and stirring the candy mixture. Don't forget to bring back some candy as gifts for your loved ones – whether you make them yourself or not, they're sure to appreciate the authentic taste of this traditional treat.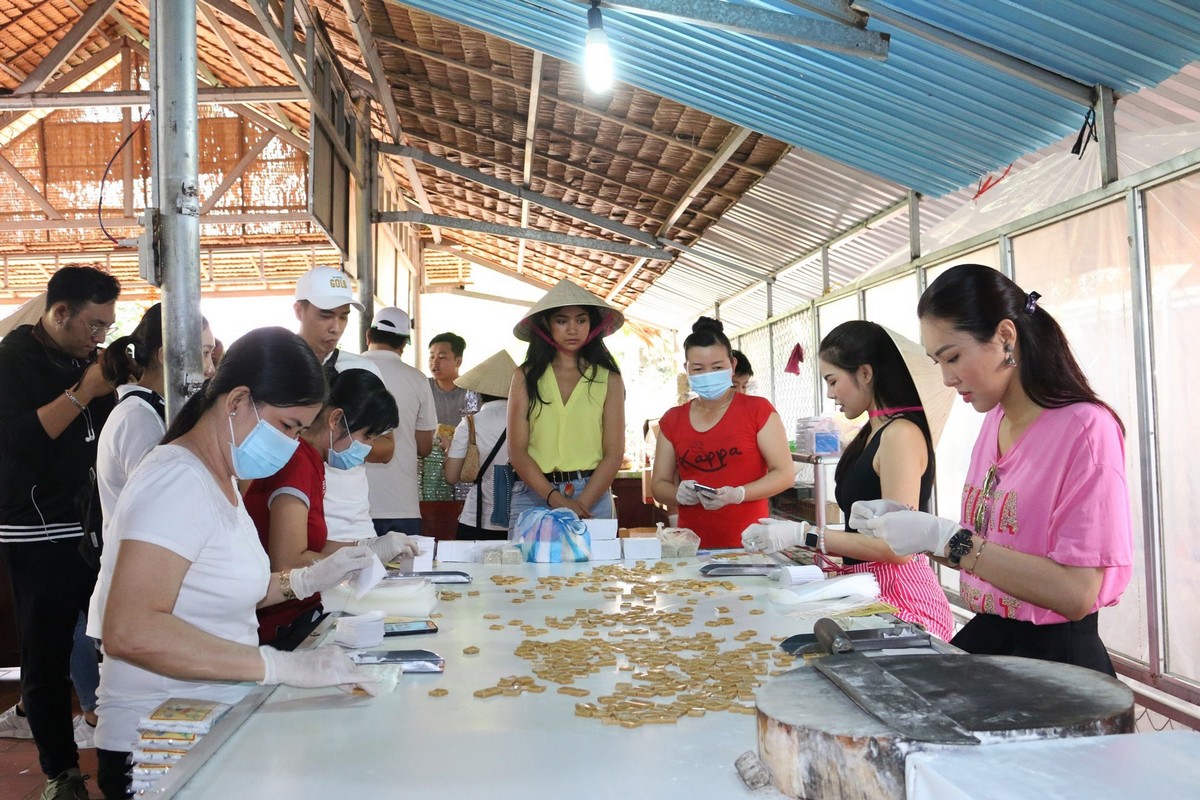 3.4. Making "Hu Tieu", Vietnamese rice noodles
If you're visiting southwestern Vietnam, don't miss out on the traditional Hu Tieu factories. Not only is it a great tourist spot, but you can also witness the process of making traditional Hu Tieu and even try the unique "Hu Tieu pizza" dish, which you won't find anywhere else. Additionally, you can learn how to make Hu Tieu yourself and experience some of the steps of the process, like mixing, sheeting, drying, cutting, and more.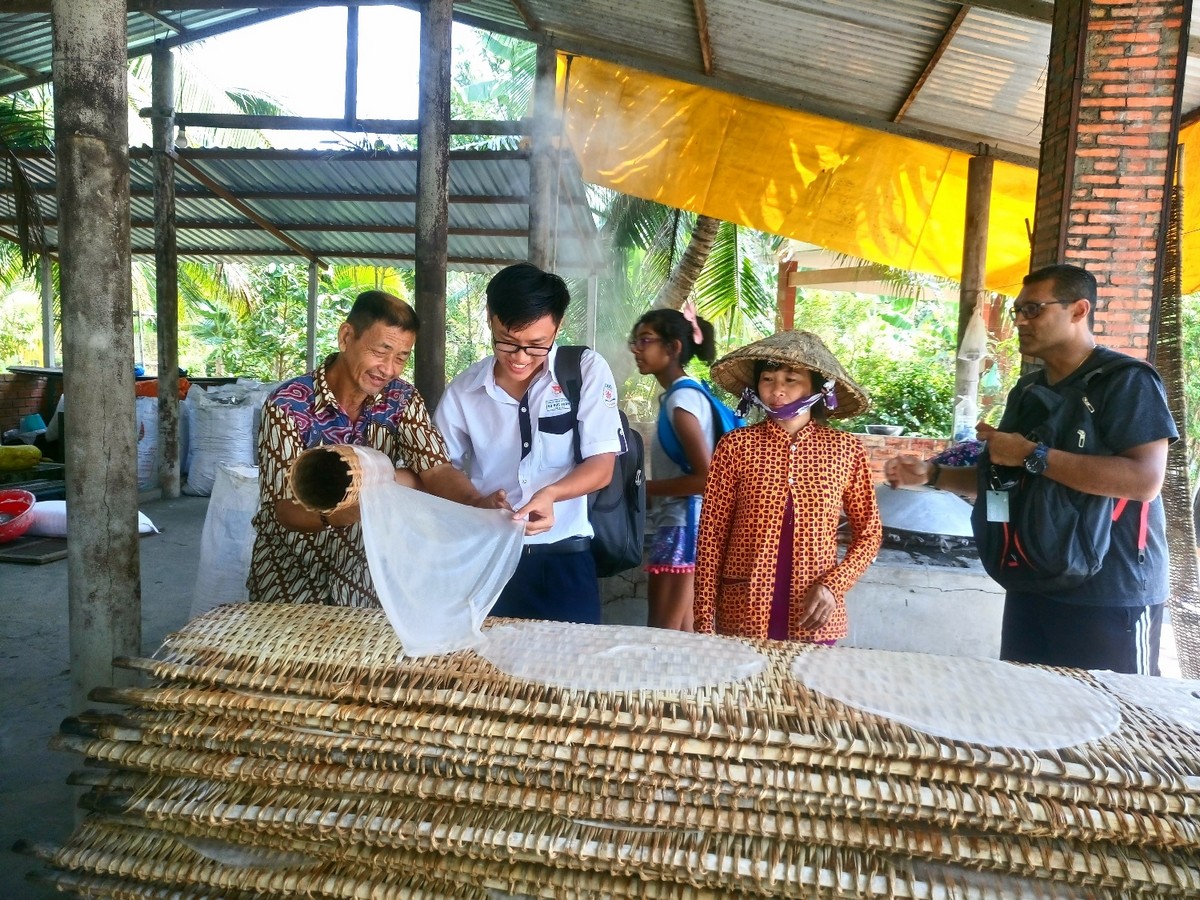 There are different varieties of Hu Tieu, each with its natural color – red from sweet gourd, green from pandan leaves, and the original white from rice flour. It is a fun and educational experience that you do not want to miss!
3.5. Enjoying Southern Vietnamese folk music "Don Ca Tai Tu" on the river
One of the most unique features of the Cai Rang floating market is the weekly performances by "Don Ca Tai Tu" musicians on a boat along the river. This singing group hails from the provincial departments and entertains locals and tourists every Saturday and Sunday. If you wish to rent a boat to enjoy this kind of music with your family and friends, don't hesitate to contact them!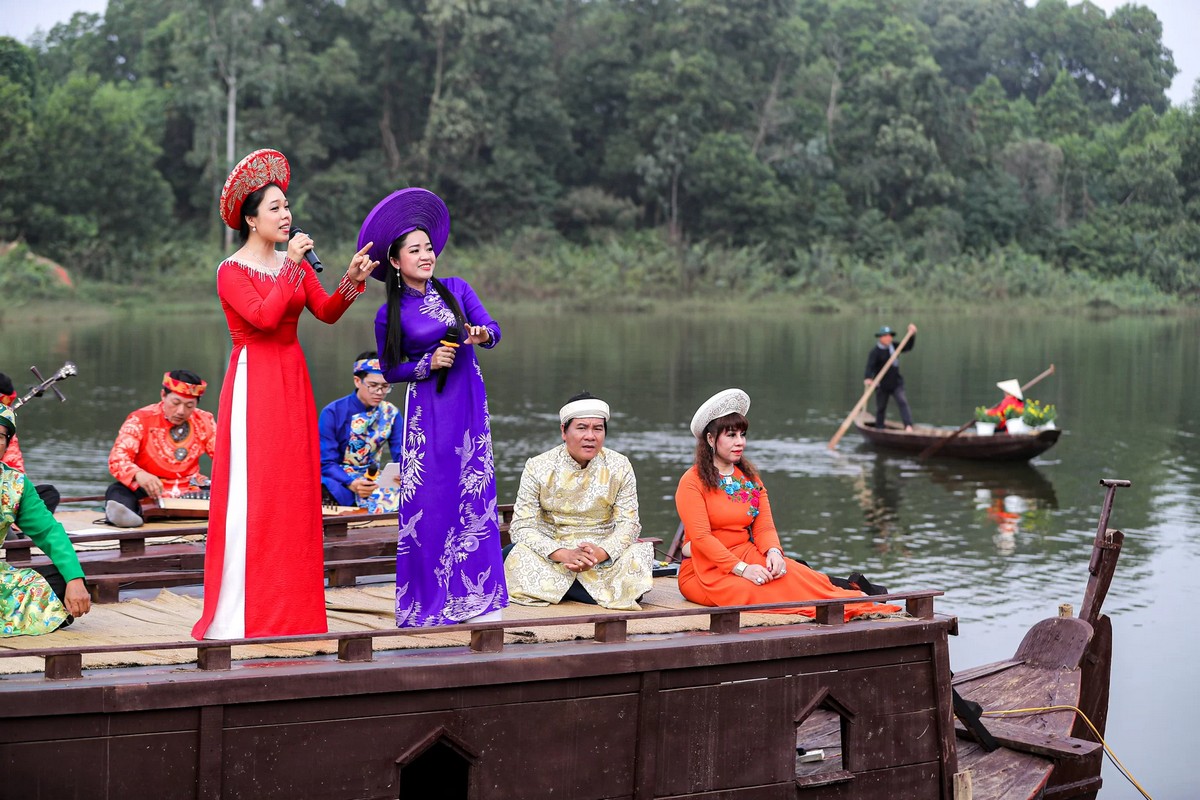 As you cruise along the river and listen to the traditional melodies of Southern Vietnam, you'll feel the tranquility and excitement of this region. The boat engines hum, the water gently splashes against the boat, and the refreshing breeze blows through your hair, all contributing to the serene and tender atmosphere of this place. It's an experience that will leave you feeling invigorated and enriched.
Some Notes for Visitors to Cai Rang Floating Market
To make the most of your trip to the floating market, please take note of the following tips!
Check the weather beforehand to choose the best time to go.
Before renting a boat to visit the floating market, it is important to obtain information about the boat owner, negotiate the price, and reserve the time and places to visit.
Do not deposit any money in advance, but if necessary, make sure to ask for an invoice.
Remember that wearing a LIFE JACKET when moving on the boat is a MUST.
Make sure to ask for the price of breakfast dishes at floating restaurants on the river before enjoying them.
However, if you do not intend to buy, it is best to avoid asking too much about the price, especially with boats that sell fruits, vegetables, and other goods.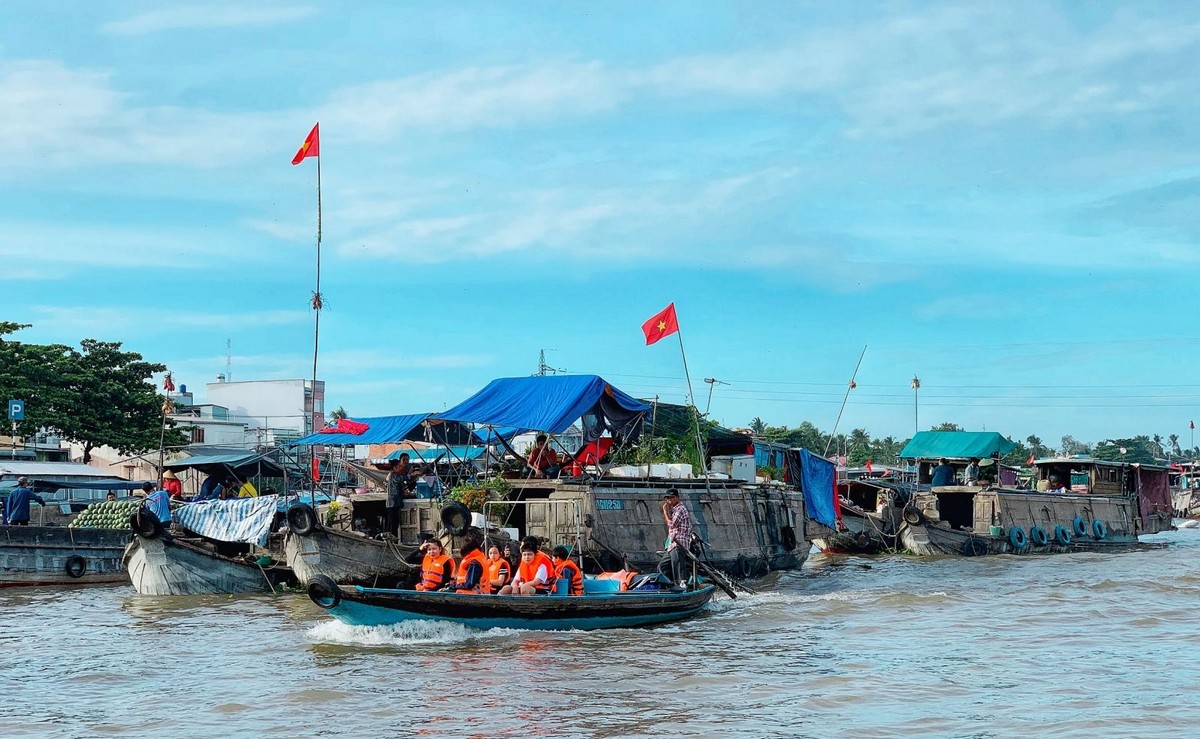 ---
Exploring the floating market of Cai Rang is a must-have experience when traveling to southwestern Vietnam. Taking a trip to the market will give you a real feel for the life and culture of the local people. You won't regret it!
---
Tours related to Mekong Delta