West Lake, also known as Ho Tay or Tay Ho, is an iconic tourist attraction in Hanoi, Vietnam. With its serene beauty, it is an excellent destination for those seeking to escape the hustle and bustle of modern life. Visitors, including both tourists and locals, will be satisfied with the harmonious combination of poetic lake vistas, awe-inspiring historic areas, exciting activities, and unforgettable cuisine.
Cycling
Every afternoon, you will find people from the neighborhood and faraway places exercising and relaxing on their bikes as they tour the peaceful lake. West Lake is an exceptional location for exercise, particularly cycling, which is one of the most pleasurable activities to engage in around the lake. Furthermore, there is also free equipment for all to partake in a morning or afternoon workout session here.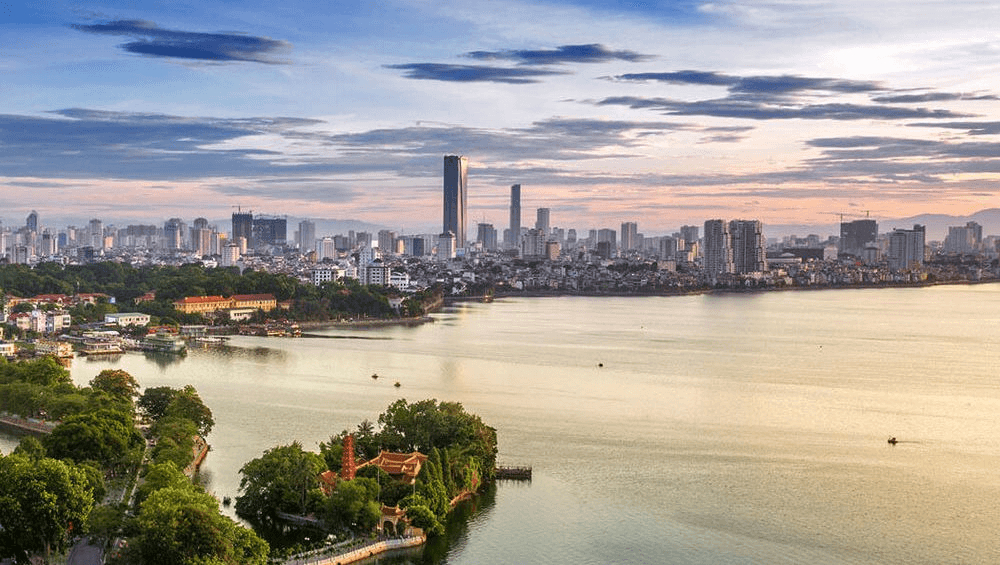 West Lake's Water Park
Nestled in the corner of West Lake, this bustling and captivating water park draws inspiration from the stunning city of Santorini in Greece. It is a go-to destination for families with children looking for an exhilarating experience filled with a wide range of thrilling water activities during the scorching summertime.
Swan Pedalo
West Lake is also an ideal location for couples seeking a romantic spot. They can enjoy a leisurely moment on a stone bench, gazing out over the serene waters and observing life as it unfolds. They can also hire a swan pedalo to paddle around the lake while quietly confiding with each other.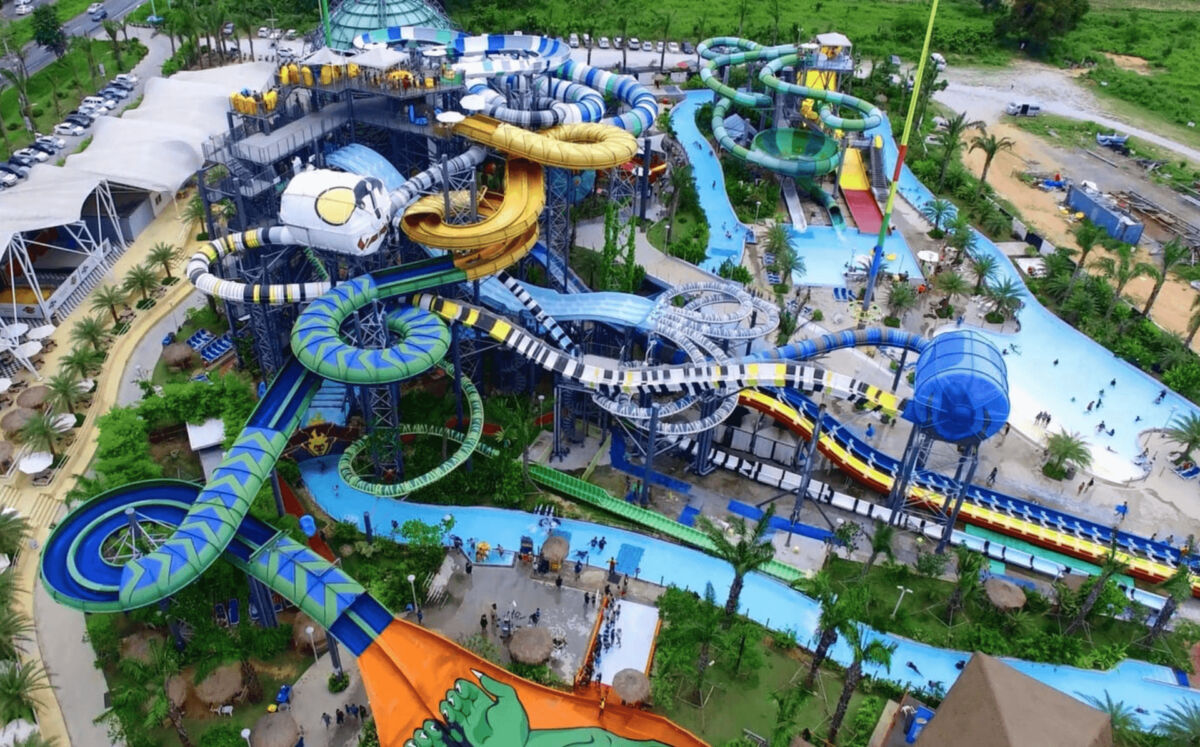 Café
If you ever question Hanoi's title as "the city of peace," look no further than some of the city's peaceful cafes. Maison de Tet Décor, Maison de Blanc, LeMarz Coffee Roastery, 6 Degrees, and others provide a picturesque and romantic architecture that exemplifies Hanoi's peacefulness. Take a moment to relax with a cup of coffee or tea, lose yourself in a book, chat with friends, or enjoy the tranquil scenery. These all can bring a sense of peace to your heart.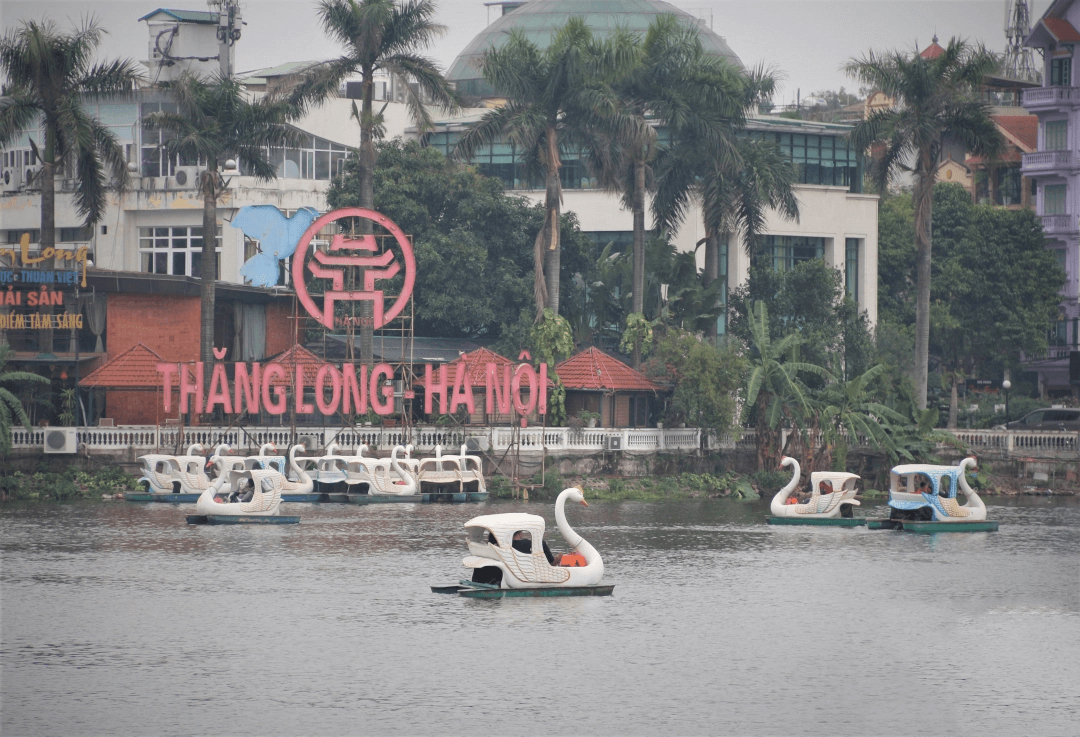 Savor the Cuisine
Don't miss out on the opportunity to savor the renowned West Lake cuisine.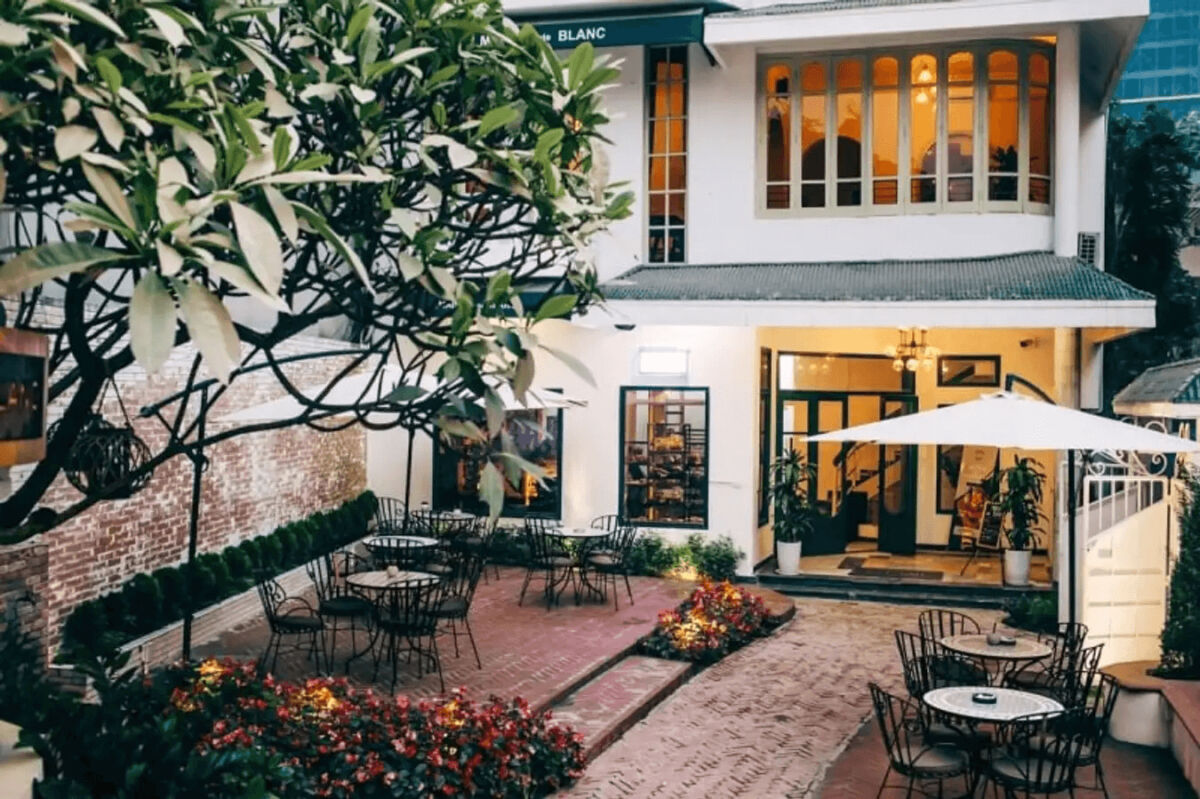 Shrimp cake
West Lake shrimp cakes are a famous delicacy in Hanoi. For a long time, this dish has been sold mainly on Co Ngu Street near West Lake (now known as Thanh Nien Street). Therefore, when it comes to must-try food in West Lake, shrimp cakes are the first dish that comes to mind.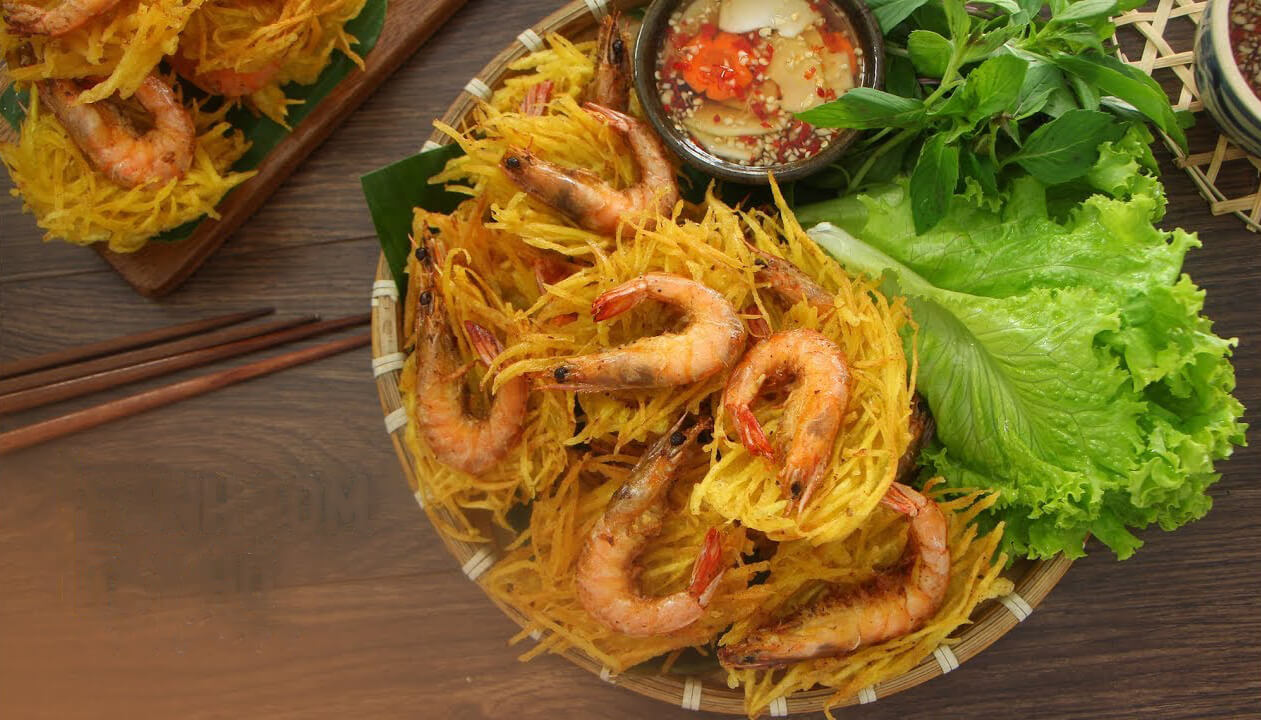 The shrimp used in this dish are caught in West Lake to ensure the freshest ingredients. Each cake is made of two shrimps fried until golden brown, creating a crispy and delicious crust.
Vermicelli and Shellfish Soup
Shellfish (Ốc) is a popular species in Vietnam, and the shellfish vermicelli soup in Thuy Khue Street has been a popular dish for gourmets for a long time. This dish is famous not only for its fantastic taste but also for its careful and clean preparation and cooking processes.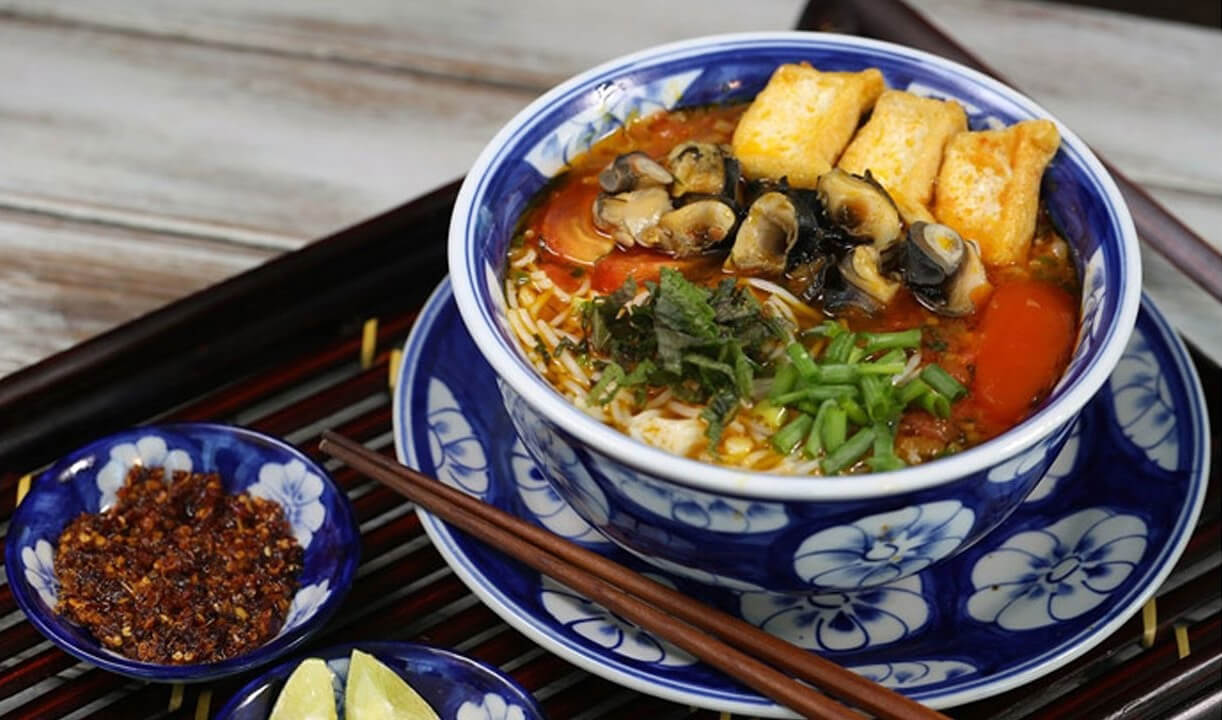 The harmonious blend of the sweetness of the broth and the sourness of tomatoes with the specific taste of shellfish creates an unforgettable dish that definitely impresses every diner. This dish is a must-try Hanoi West Lake food for any tourist, and you certainly won't regret it.
Coconut Ice Cream
In the surrounding area of West Lake, there is an abundance of coconut ice cream parlors. Visitors can indulge in this unique dessert while resting along the lake's perimeter. What sets this type of ice cream apart is that it is served in a coconut. The chill of the ice cream, combined with the coconut meat and fruit syrup, elevates the experience of relaxing near West Lake to one of unparalleled refreshment.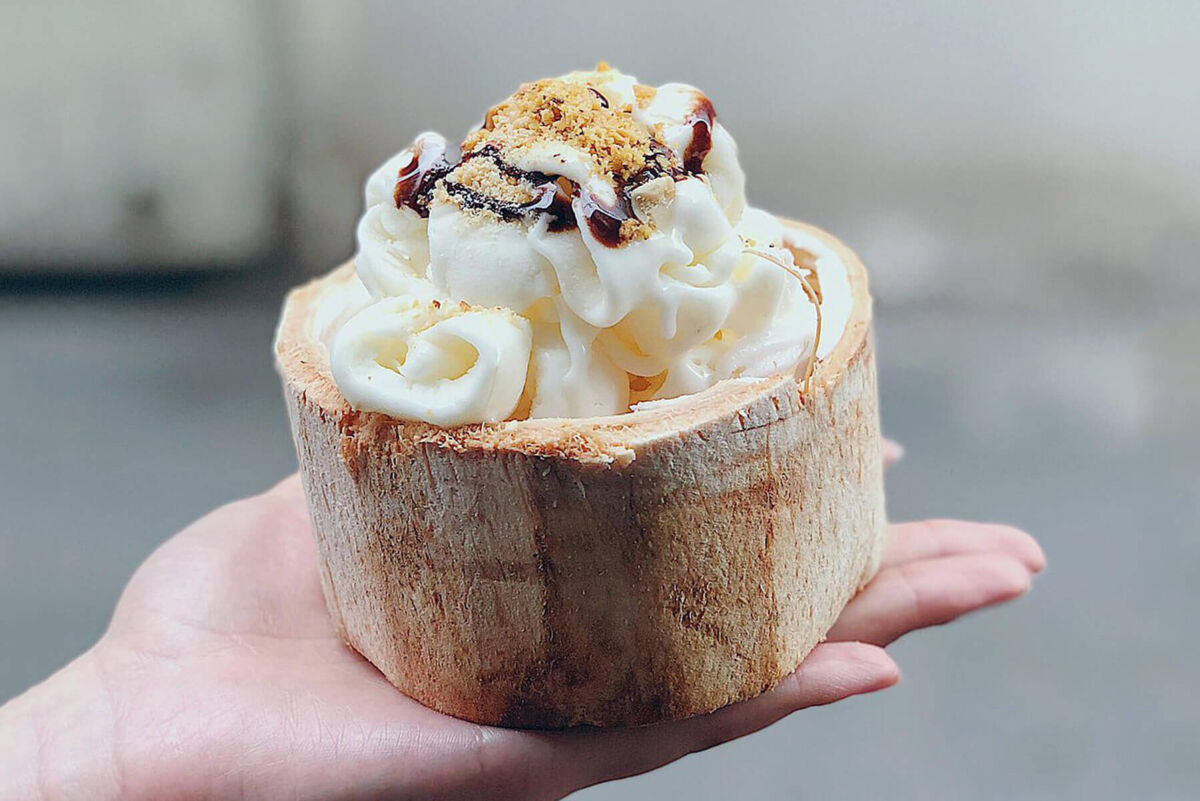 Take some Photos with the Lotus Pond
During each blooming season, visitors can release lotus flowers into the largest natural lake in Hanoi. Tourists often choose to wear the traditional Vietnamese costume, "ao dai", to take photos with the lotus flower, which is also Vietnam's national flower. This activity is mainly preferred by women, as the blooming lotus flowers create a feminine and picturesque setting.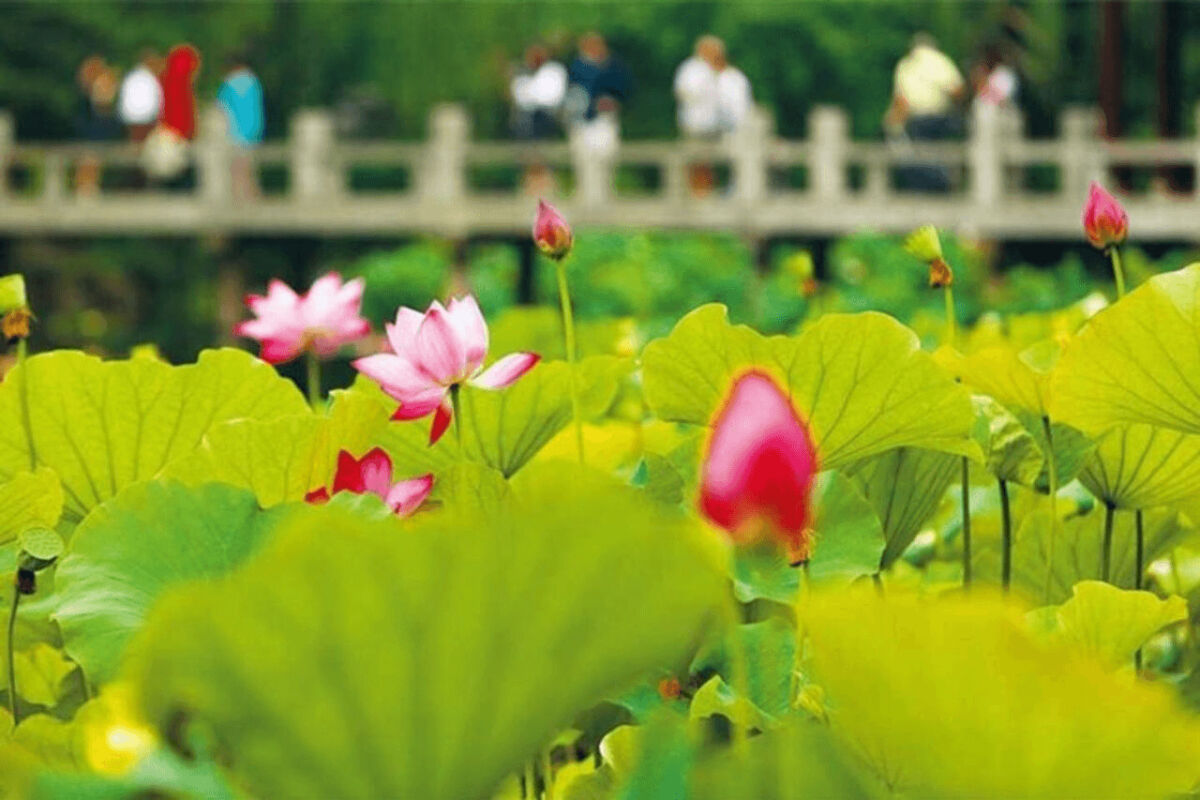 Visit some Famous Historical Sites in the Neighborhood
Around Hanoi's most famous lake, West Lake, there are more than 20 temples and pagodas classified as national relic sites for their unique cultural and architectural values, such as Tran Quoc, Kim Lien, Pho Linh, Tao Sach, and Van Nien. Visiting these places helps tourists not only reduce stress but also gain a better understanding of Vietnamese culture and its people.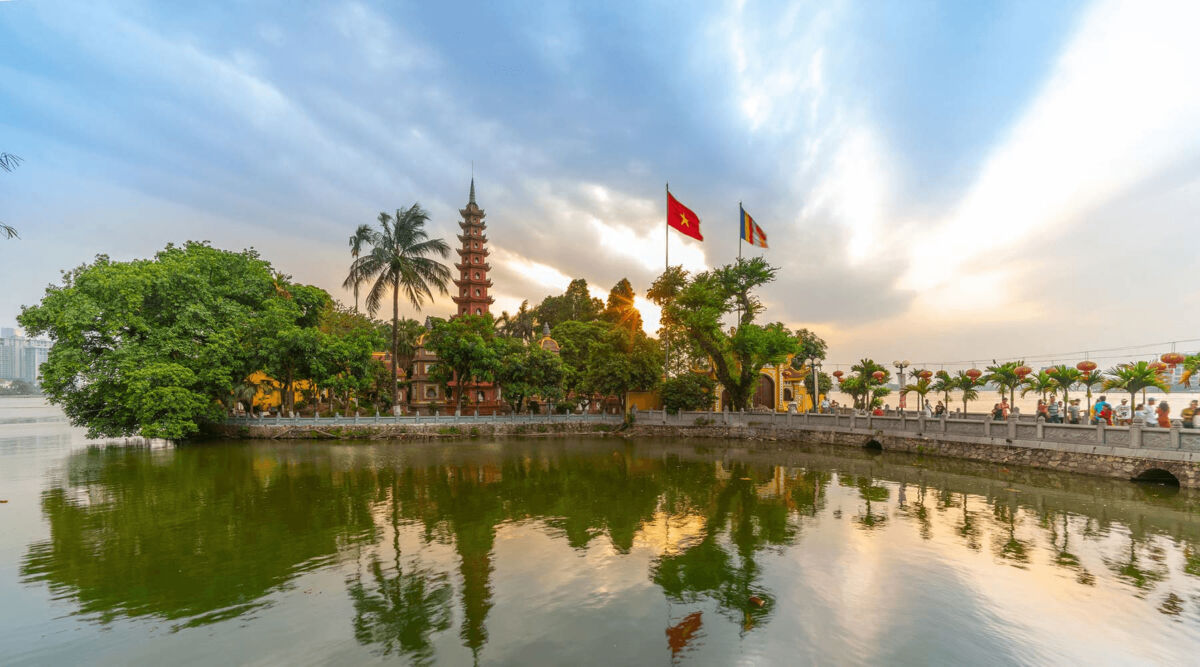 Local Tips to West Lake
Remember below to take a pleasant trip.
Arrive early in the morning to enjoy the fresh air and breathtaking sunrise view, or visit in the evening to experience its romantic night scenery.
Bike riding is the best choice to discover the lake and its surrounding areas.
Wear comfortable clothes as you will be moving around a lot. However, if you plan to visit temples or pagodas, please wear formal attire.
Lastly, stay alert and watch out for pickpockets and thieves.
---
Visiting Hanoi without going to West Lake would be a regrettable missed opportunity. The combination of natural beauty, excellent food, and significant cultural value in the area creates a perfect experience to take your breath away.
---
Tours related to Hanoi