Vietnam is a unique combination of natural highlights and cultural diversity. As a result, visitors will marvel at the long and varied landscapes of mighty mountain ranges, stunning beaches, tranquil countryside, and active city life.
1. Hanoi, for various precious historical relics
Hanoi, the capital of Vietnam, is the frenetic heartbeat of the nation and a place with various relics witnessing a thousand years of long-standing history.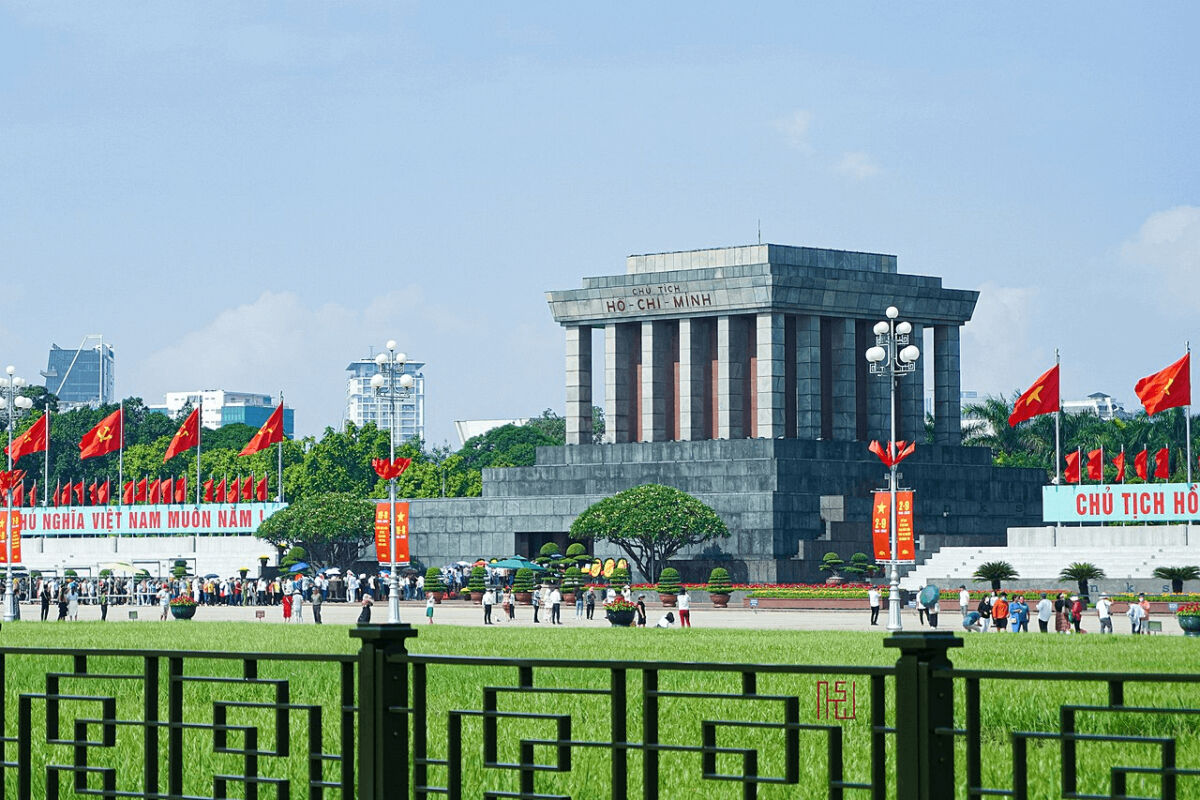 The Old Quarter, one of the most attractive tourist spots, retains a lot of its old-world charm, which leads to millions of history fans making a beeline here to immerse themselves in the peaceful and tranquil atmosphere. The Vietnam Fine Art Museum and the Vietnam Museum of Ethnology are both explicit statements of the diverse creativity of the nation. The Ho Chi Minh Mausoleum is a generous tribute to Uncle Ho, the greatest man in Vietnam's history.
2. Halong Bay, for spectacular World Heritage Site
Halong Bay, Vietnam's UNESCO World Heritage Site, is one of the world's best tourist attractions with its spellbinding sea views and thousands of limestone islands that have been eroded into jagged peaks by the action of wind and water over millennia.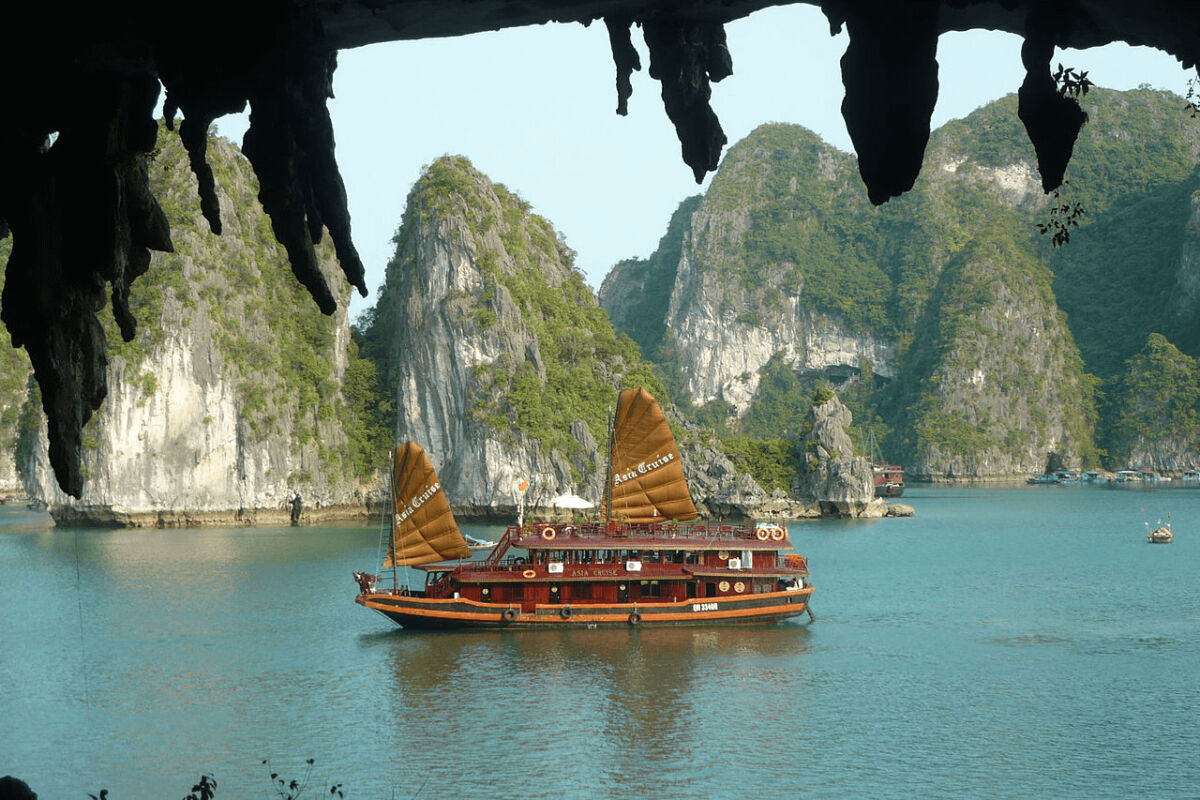 To enjoy the most iconic scenery of Halong Bay, attending an overnight cruising tour is a good idea. However, for most travelers, the highlight is simply cruising among the limestone mountains and taking in the changing scenery of the peaks as they pass by.
3. Sapa, for beautiful rural vistas
The verdant rice fields surrounding Sapa, bordered by the jagged peaks of the Hoang Lien Son mountain range, are home to one of Vietnam's most beautiful rural vistas. It is also the top trekking destination in the nation, with countless options to trek or day hike among small villages and experience staggering mountain views.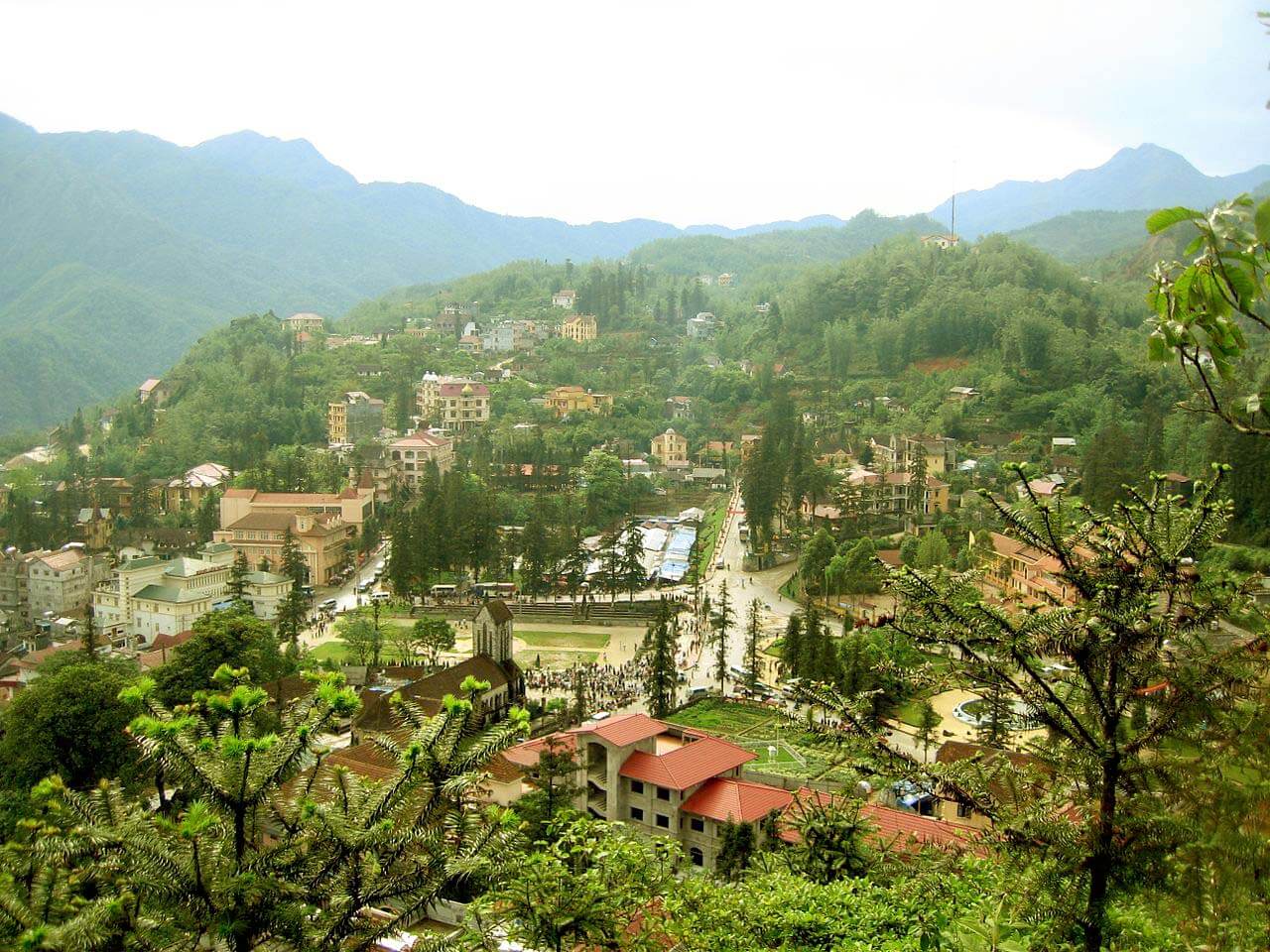 The deep valleys here are home to a diverse mix of ethnic groups, including the Hmong, Red Dao, Tay, Giay, and Xa Pho, while on the low, rolling hills, there are rice terraces overlooking the country's highest peak, Fansipan.
4. Hue, for historic towns
Famous throughout the country for its numerous relics from the reign of the 19th-century Nguyen emperors, Hue is one of the most picturesque cities in all of Vietnam. Set along the banks of the scenic Perfume River, the Imperial Enclosure is a citadel-within-a-citadel, covering members of the royal family's residence, temples and palaces, and the main buildings of state, within walls that sprawl for 2.5 kilometers.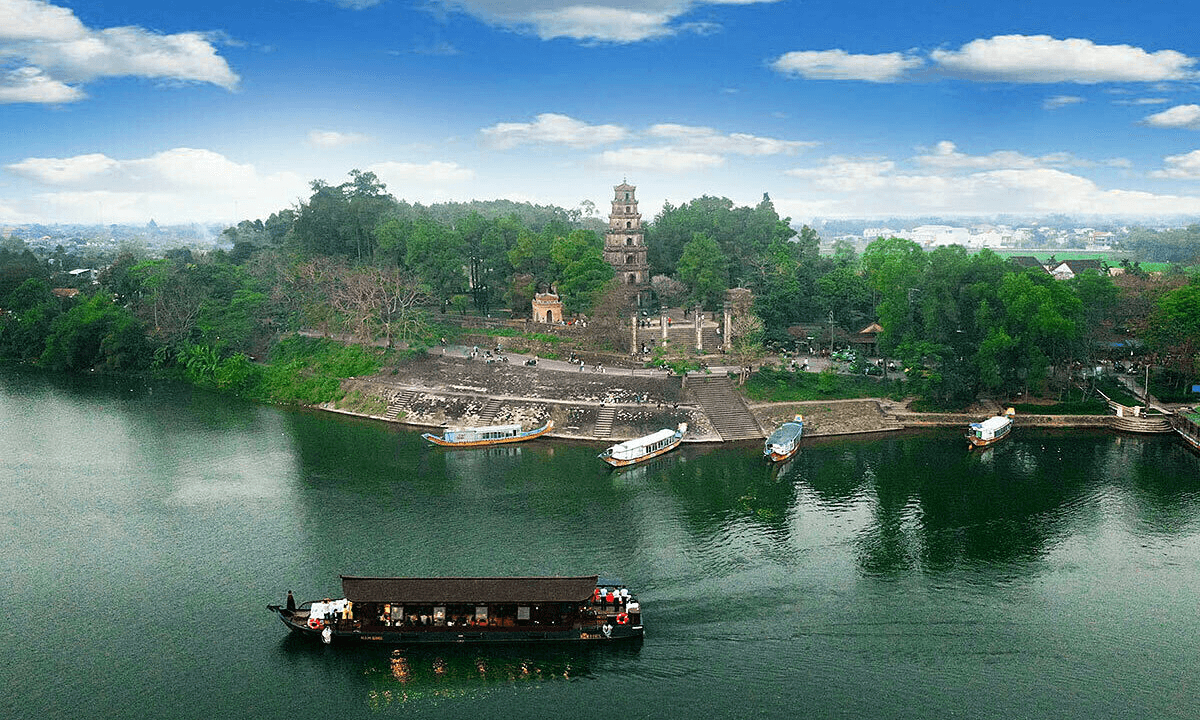 One of the best ways to visit numerous outlying sites is by taking a boat trip on the Perfume River. A day cruise can take travelers to many royal tombs and pagodas along the banks of the river. For those having a shortage of time, two of the most noticeable destinations in this voyage are the Tomb of Tu Doc and the Thien Mu Pagoda, whose tower soars 21 meters high.
5. Phong Nha – Ke Bang National Park, for getting closer to nature
As a UNESCO World Heritage, Phong Nha-Ke Bang National Park is one of the best places for caving explorers in Vietnam. Characterized by mountains, tropical forests, and underground rivers, this national park is renowned for its ancient limestone mountains and vast networks of caves with gorgeous stalactites and stalagmites. The wildlife is rich in the area, including tigers, black bears, and elephants.
The three most popular destinations within the park are the Paradise Cave, which extends for 31 kilometers below ground; Tu Lan Cave, a "wet cave" where visitors swim through the cave-systems river; and Phong Nha Caves, which is accessible by boat.
6. My Son Sanctuary, for Hindu religious relics
As one of Southeast Asia's foremost Hindu temple complexes, My Son Sanctuary is an ideal destination to explore the fascinating Champa culture that developed in this part of Vietnam until the 14th century. The temples are in a two-kilometer-wide valley surrounded by two mountain ranges covered with lush jungle.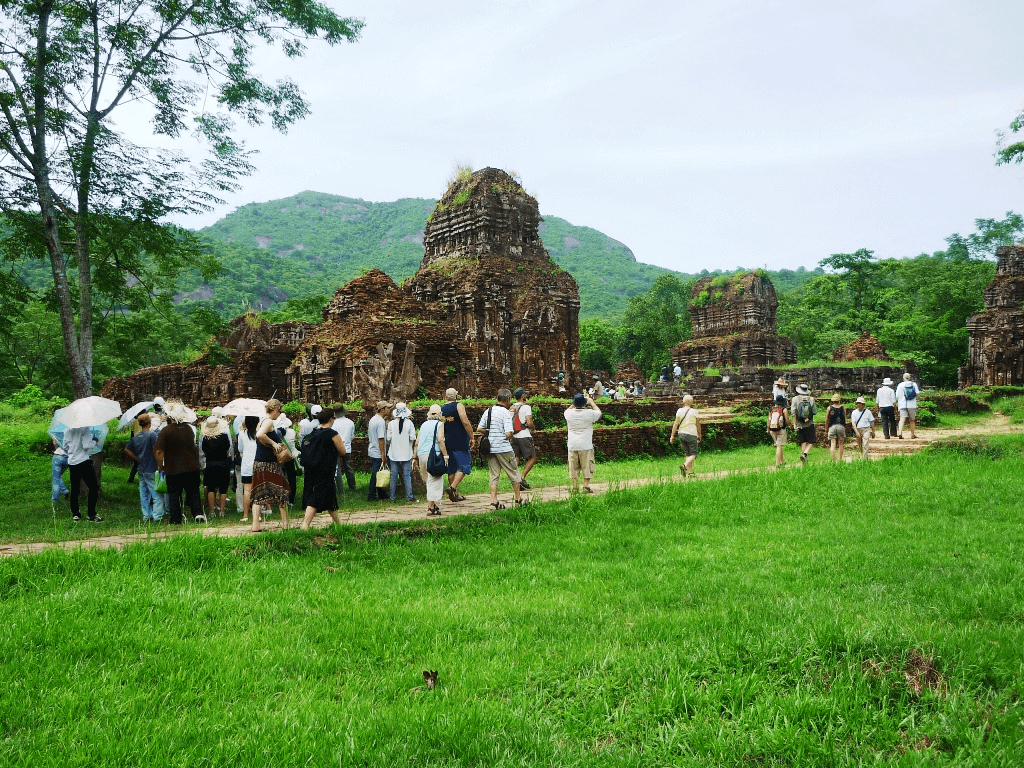 Constructed in the 4th by the Kings of Champa, this old Hindu religious center was still in use during the 7th to 10th centuries and only fell into decline and abandonment during the 13th century. Around 20 temple structures, built of brick or sandstone blocks, are still standing nowadays, showing substantial impacts from other Asian empires, like India and Malay. Despite being destroyed a large majority of its architecture by US bombing during the Vietnam War, My Son is one of the longest-inhabited archaeological sites in Asia.
7. Hoi An, for tranquil ancient town atmosphere
Hoi An is the most atmospheric city in Vietnam, with bags of the remaining historical architectural works. The ancient town is a fascinating mystery, packed with well-preserved merchant houses that hark back to Hoi An's trading center heyday of the 15th century when the place was a meeting point for Japanese and Chinese merchants who flocked here for the local silks.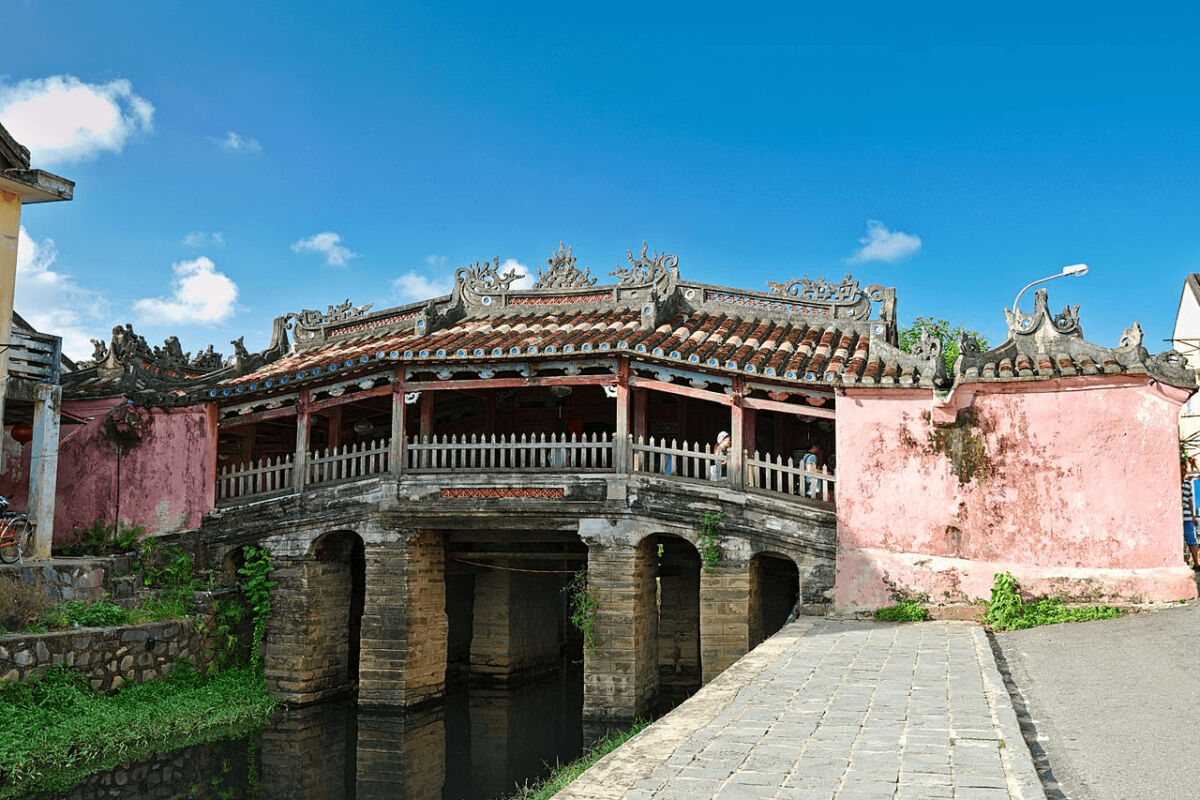 Numerous old merchant houses have been opened to the public so visitors can enjoy the peaceful atmosphere of the historical town, such as the beautiful 17th century Tan Ky house, the delightful Japanese bridge, and the Assembly Hall of the Fujian Chinese Congregation, among others. There are various small temples and museums scattered throughout the town, but the charm of Hoi An is simply strolling the old streets to enjoy its well-preserved facades.
8. Ho Chi Minh City, for a shopping heaven
Ho Chi Minh City, formerly known as Saigon, is a popular tourist destination in Vietnam. This booming metropolis is usually considered a quick stopping point on many people's Vietnam itinerary before heading north to Hoi An, Hanoi, Halong Bay, and so on. However, it is regretful not to spend at least a few days in this big, bustling city, where tourists will find no shortage of things to do, from learning about the Vietnamese-American war at the War Remnants Museum to sipping coffee at endless cute coffee shops to partying at posh rooftop nightclubs.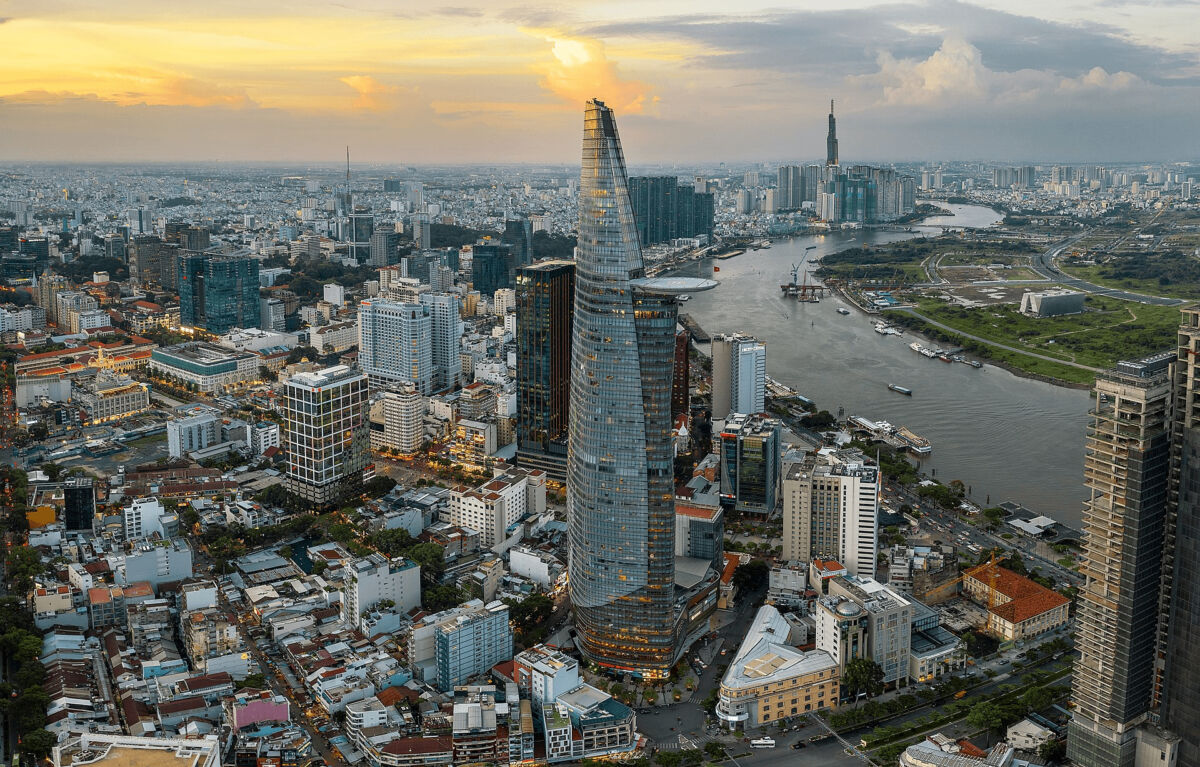 Moreover, Ho Chi Minh City is also famous for its unique cuisine. It is a mixture of different cuisines from different countries, containing Vietnam's traditional dishes and other intriguing fusion cuisines.
9. Mekong Delta, for a safe haven
The Mekong Delta, the far south of Vietnam, is where the mighty Mekong River finally finds its way to the sea in a maze of waterways crisscrossing the floodplain.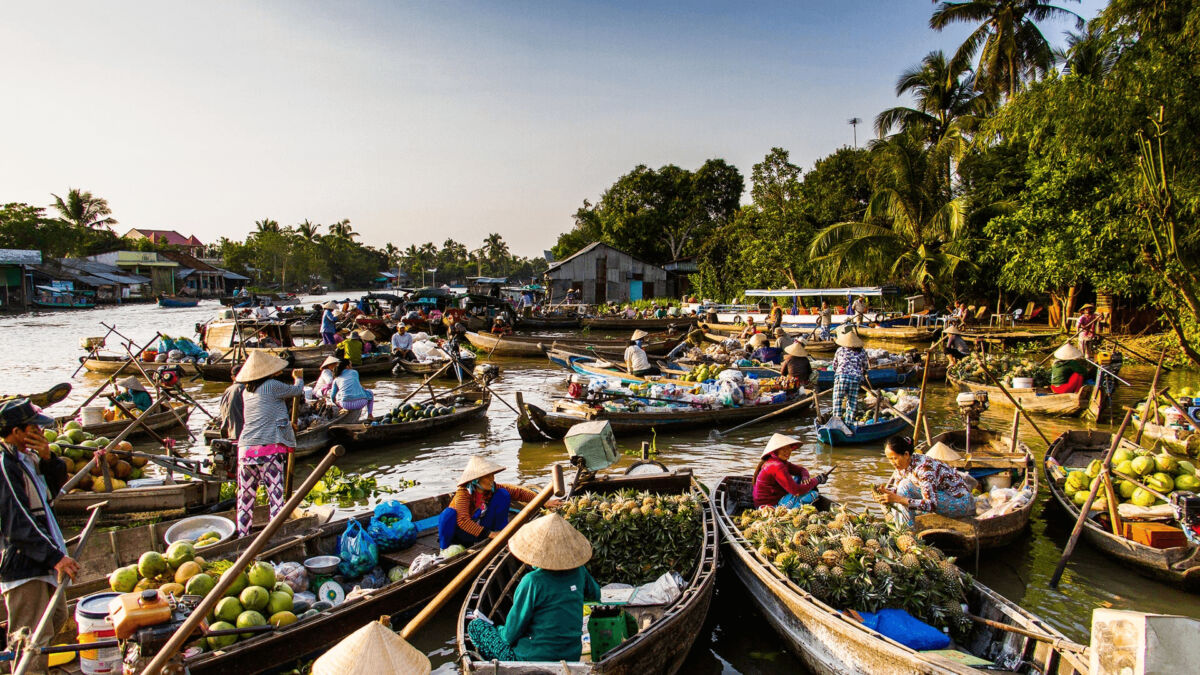 This incredibly lush region is a must for those who love to discover the natural environment, with paddy field vistas and mangroves, and the peaceful local life, with chaotic floating markets to explore by boat.
10. Phu Quoc Island, for beautiful sunny beaches
Located 45 kilometers off the country's southern coast in the Gulf of Thailand, Phu Quoc Island is a beach paradise that attracts millions of holidaymakers annually. It is a densely forested island, scattered by sweeps of white-sand beaches.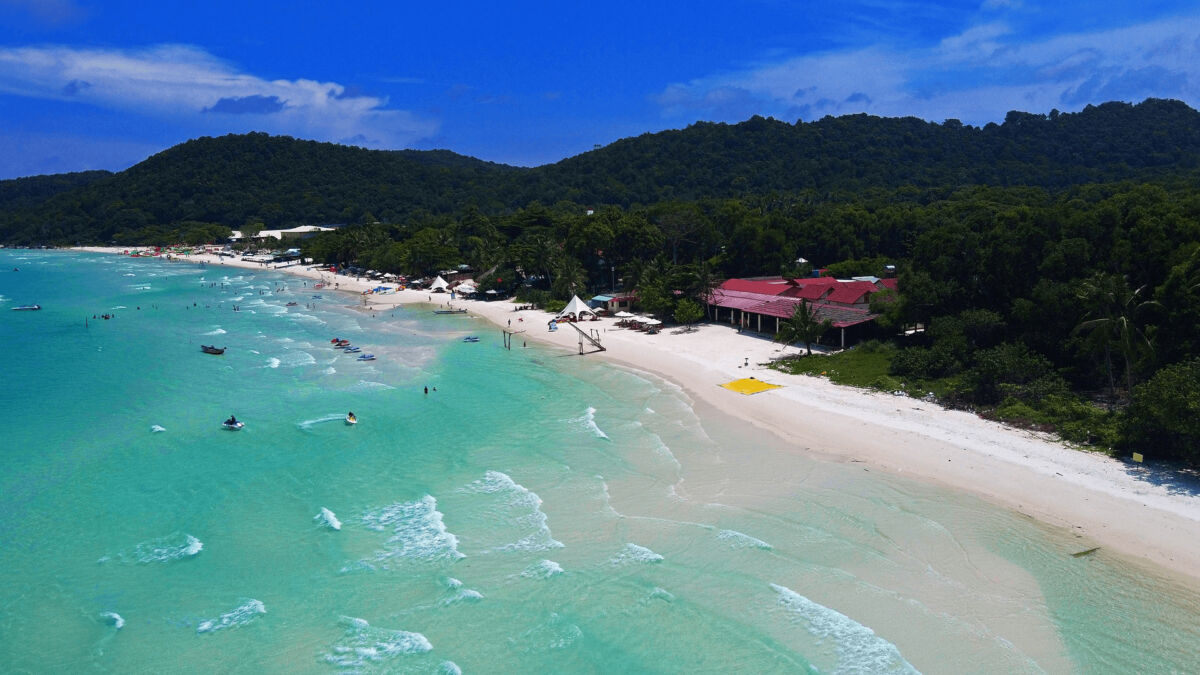 Its dry season is from November to May. It is an occasion when the island's underwater and on-the-water tourism attractions spring into action, with plenty of dive sites in the waters just offshore and opportunities for snorkeling, kayaking, and boat trips.
---
Vietnam is full of surprises and is one of Southeast Asia's most underrated destinations. There are many other attractive tourist attractions in Vietnam waiting to explore. So, plan your sightseeing and take a Vietnam tour to enjoy a relaxing time!
---
Tours related to Vietnam