Quang Binh Province is blessed with an abundance of beautiful natural landscapes, ranging from majestic cave systems to numerous stunning, long sandy beaches. In addition to its breathtaking scenery, this region boasts a unique cuisine that is simple yet rich in cultural values, leaving a lasting impression on visitors who come here to savor it. So why wait? Let's explore the culinary culture of Quang Binh right now!
Bombay Duck Fish Hotpot (Lẩu Cá Khoai)
This dish is very popular among tourists for its distinctive and delicious taste, which can only be found in Quang Binh. The Bombay duck fish used in the dish is small, only as big as an adult's index finger, with a white-gray body and a slight pink hue. After removing the head, fins, and offal, the freshly-caught fish is cleaned and cut into bite-sized pieces. The chef then marinates the fish with pepper, salt, crushed garlic, and other spices before cooking it to perfection.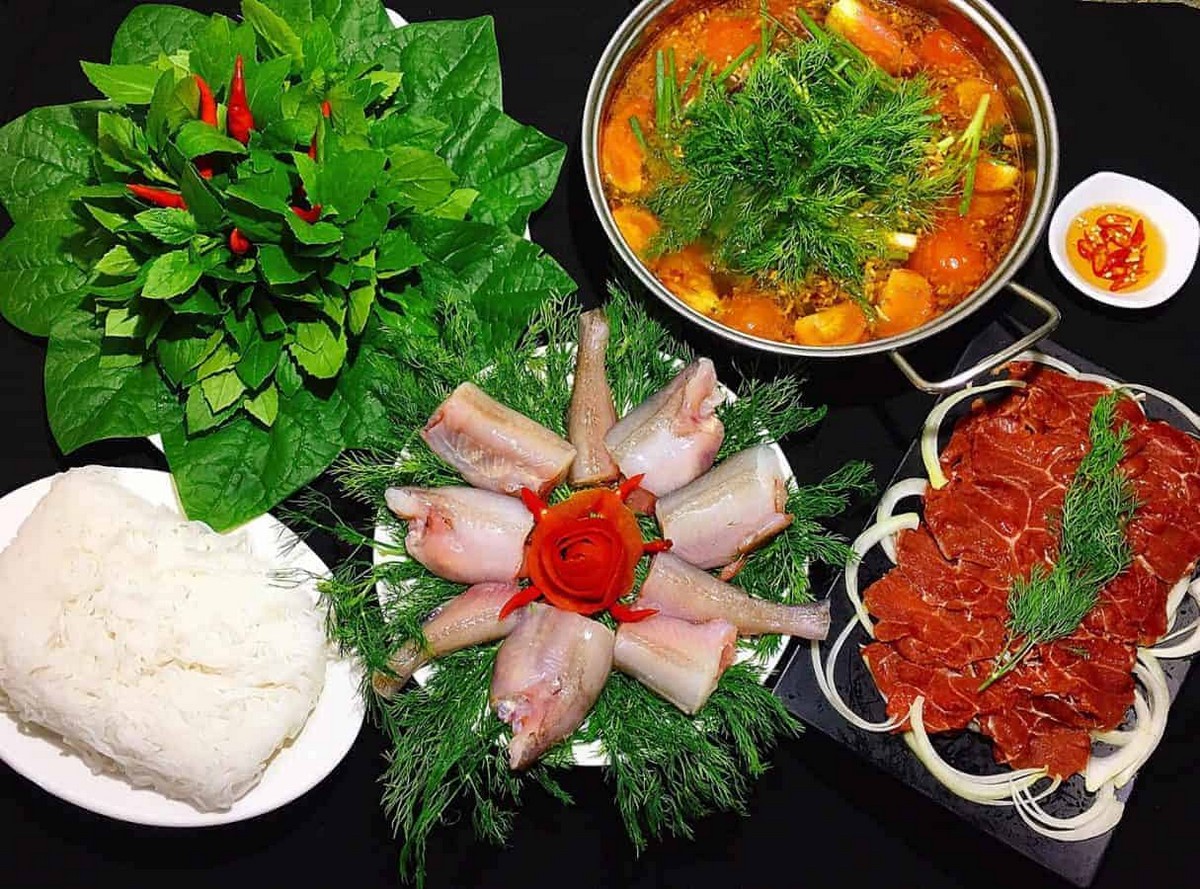 When combined with a sour and sweet broth made from natural vegetables, the fresh Bombay duck fish creates an unforgettable flavor for tourists. The dish is typically served with fresh herbs and noodles, making it a perfect combination.
Ngheo Fish Salad (Gỏi Cá Nghéo)
The Ngheo fish, also known as the Pygmy ribbontail catshark, is one of the smallest shark species. It has a slender body with a low, ribbon-like tail fin and is dark brown with blackish dorsal fin markings and tail bands. Due to the difficulty in catching it, Ngheo Fish Salad can only be found in large restaurants or by advance order.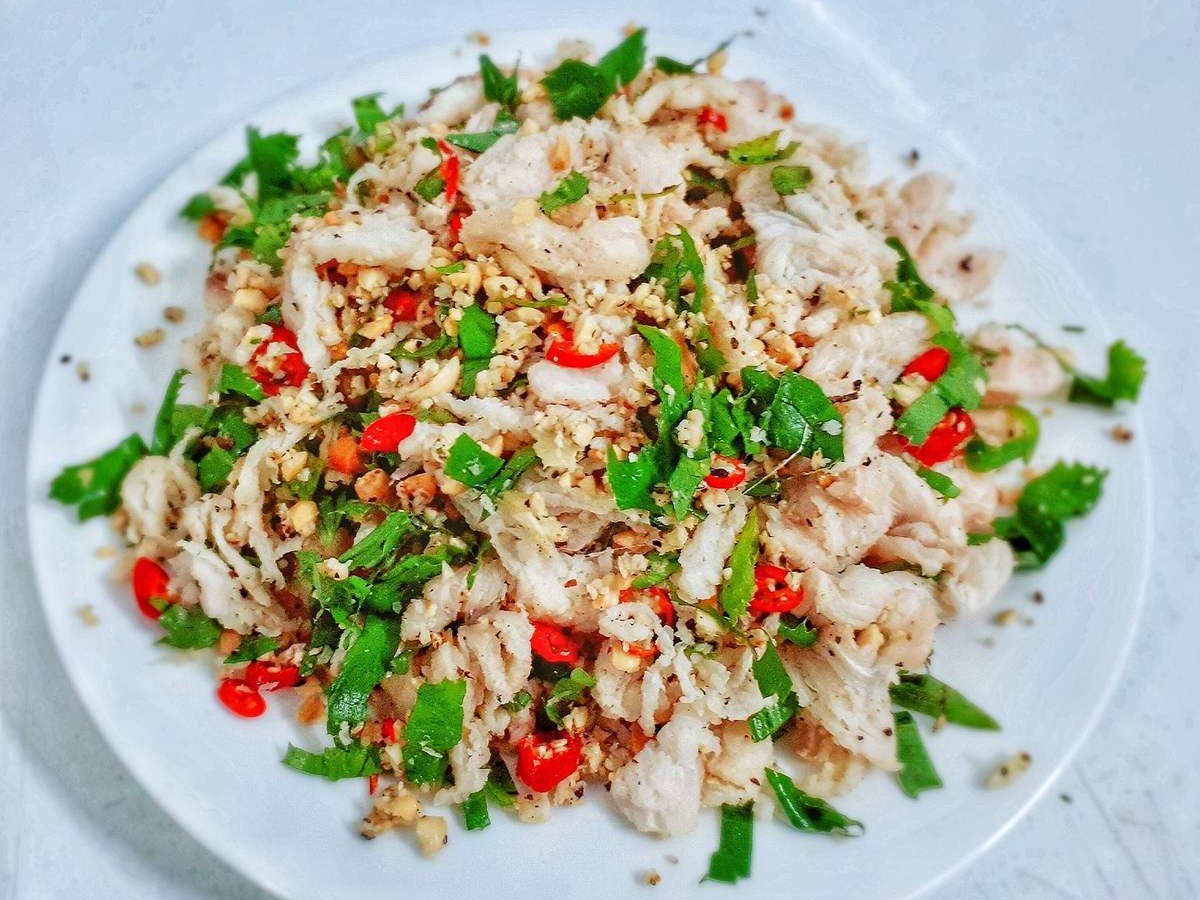 The salad has a savory flavor with a mixture of sweet and sour tastes and the crunchiness of vegetables. Its distinctive taste comes from the sweetness of the fish meat, providing a memorable experience for tourists, especially those trying it for the first time. Although it may be slightly expensive, this delectable dish is definitely worth trying when visiting Quang Binh.
Cactus Soup (Canh Xương Rồng)
The cactus, a well-known plant to the people of Quang Binh, has become an essential part of the local diet. Cactus soup, made from the plant, has gained popularity among locals and is now considered a delicacy of the region. Its unique taste sets it apart from other soups, giving anyone who tries it a truly unforgettable experience. If you're planning to visit the area, don't miss the chance to taste this one-of-a-kind soup!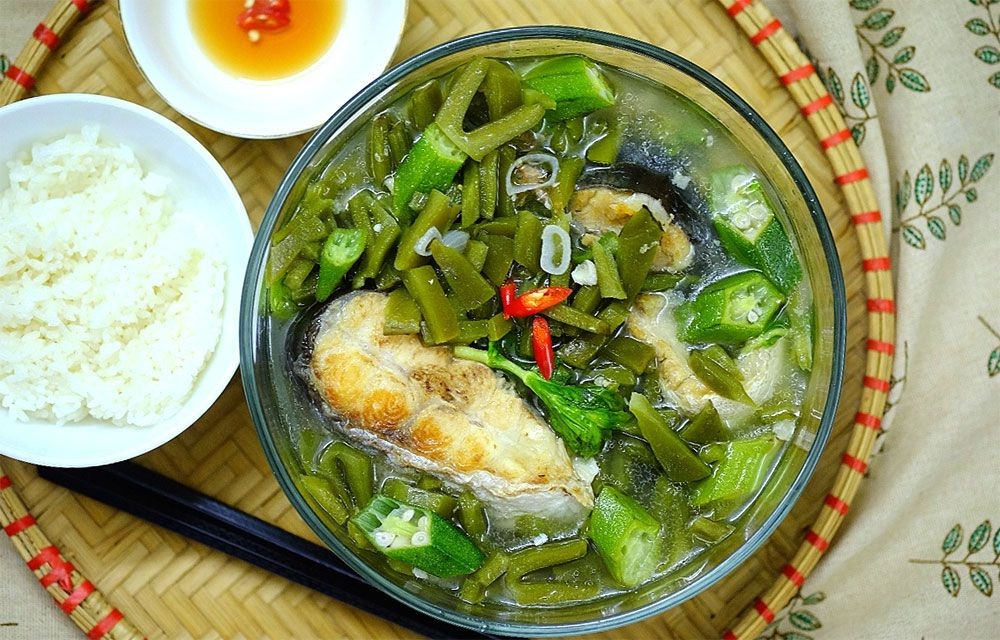 Grilled Chicken with Dipping Salts (Gà Chấm Muối Cheo)
Grilled Chicken with Dipping Salts has become a popular dish in Quang Binh. Free-range chickens are flattened and grilled on a coal stove until they turn golden and emit a delicious aroma. The meat is sweet and chewy, with a unique fragrance that satisfies the taste buds of tourists without requiring additional seasoning.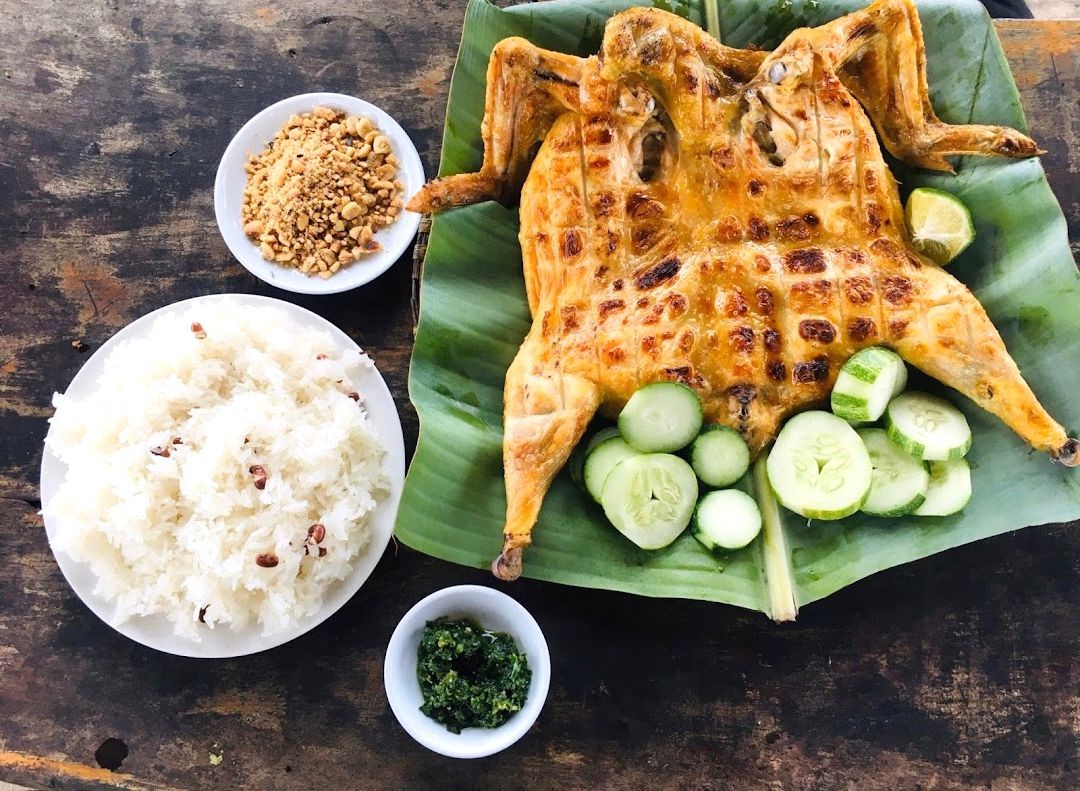 The most remarkable feature of this dish is its dipping salt. The chef combines salt, Thai basil, lime leaves, green peppers, green chilies, and sometimes culantro or mashed ginger according to their recipe to create it. This dipping salt really elevates the dish to the next level.
Den Bien Fried Rolls (Ram Đẻn Biển)
Not only foreigners but even native Vietnamese people find "Den Bien" to be a strange word at first. "Den Bien" is actually a sea snake species found in Quang Binh that measures around 1-2 meters in length, with scales covering its body and a flattened tail. The snake's fangs are highly venomous, and if a bite is not treated immediately, it can lead to death within half an hour.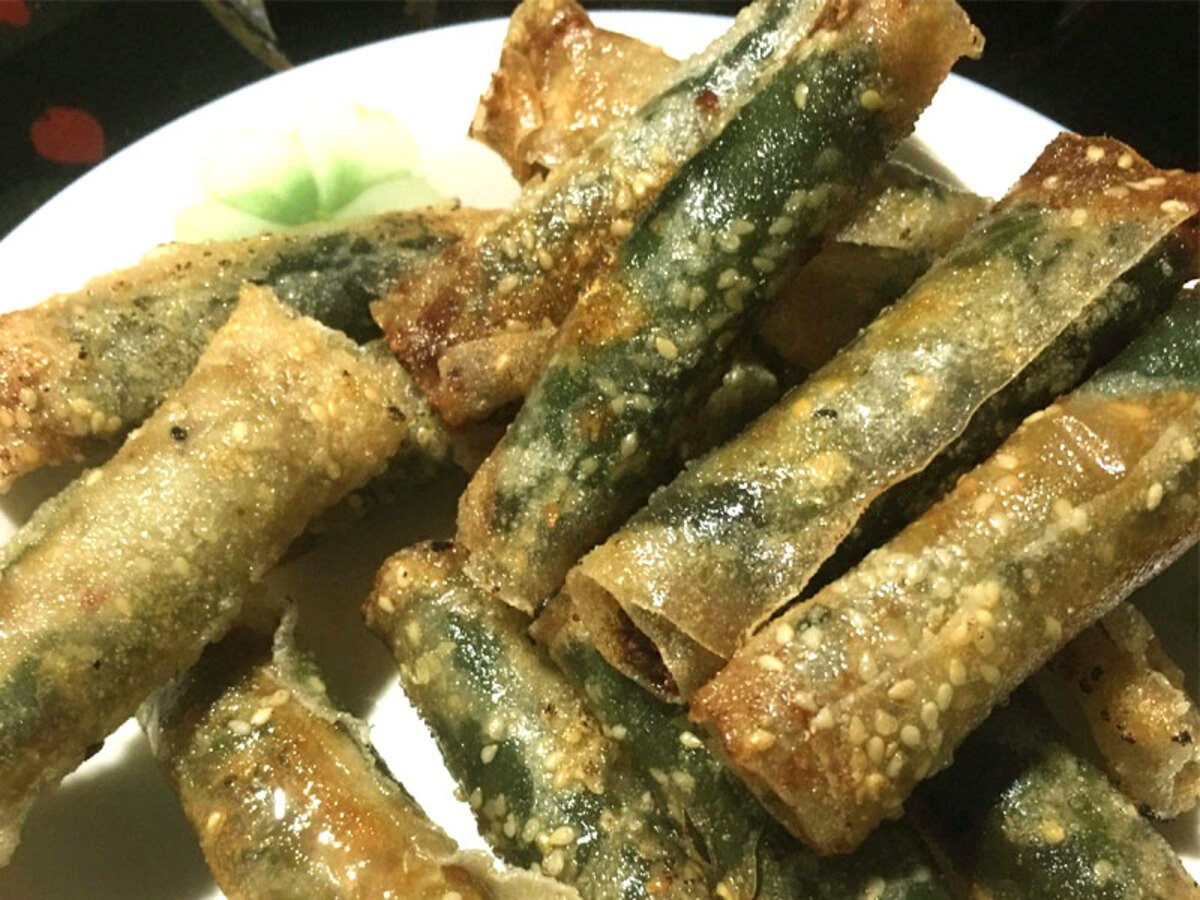 Despite the danger they pose, fishermen in Quang Binh still catch them for their tasty meat, which is used to prepare numerous dishes, such as "Den Bien Fried Rolls." This dish is one of the most popular specialties in Quang Binh due to its irresistible and unforgettable flavor. Once you taste it, you will never forget it.
Peanut Worms Salad (Gỏi Sá Sùng)
Peanut Worm Salad is a famous dish in Quang Binh known for its unique and enjoyable aroma and slight sweetness, leaving diners with a long-lasting impression. The fresh peanut worms have a slightly chewy texture that becomes sweeter as they are chewed. The flavor is further enhanced by traditional special spices, making it even more distinctive. If you want to experience the unique and delicious flavors of Quang Binh's culinary traditions in Vietnam, this dish is a must-try.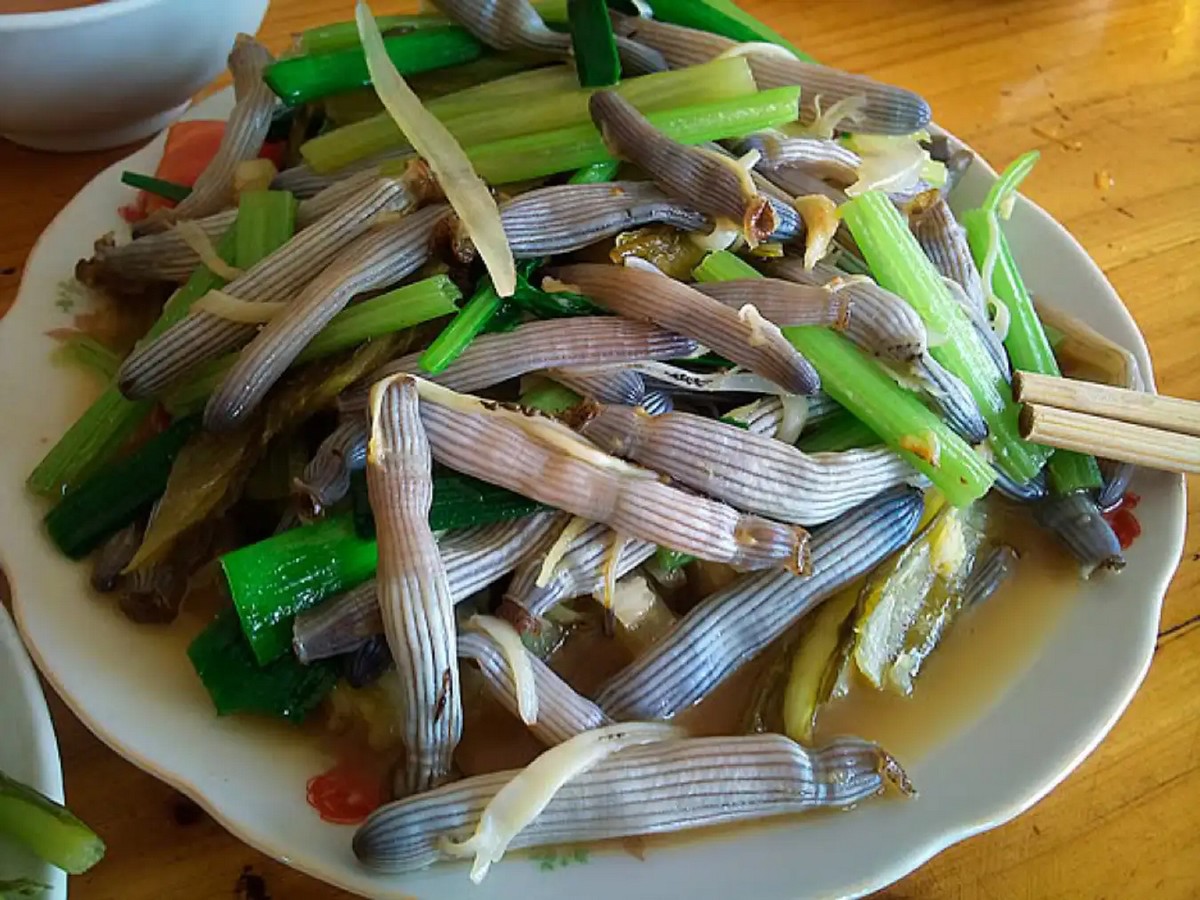 Ant Egg Sour Soup (Canh Chua Trứng Kiến)
As a popular side dish in Quang Binh that families often enjoy during meals, this dish can be found at both affordable street vendors and expensive restaurants. To make this dish, locals gather weaver ant nests to obtain the eggs, which are the main ingredient that gives the soup its unique sour taste that sets it apart from other typical soups. When combined with other ingredients commonly used in daily meals, these eggs create a delicious and enticing soup that is sure to please any palate.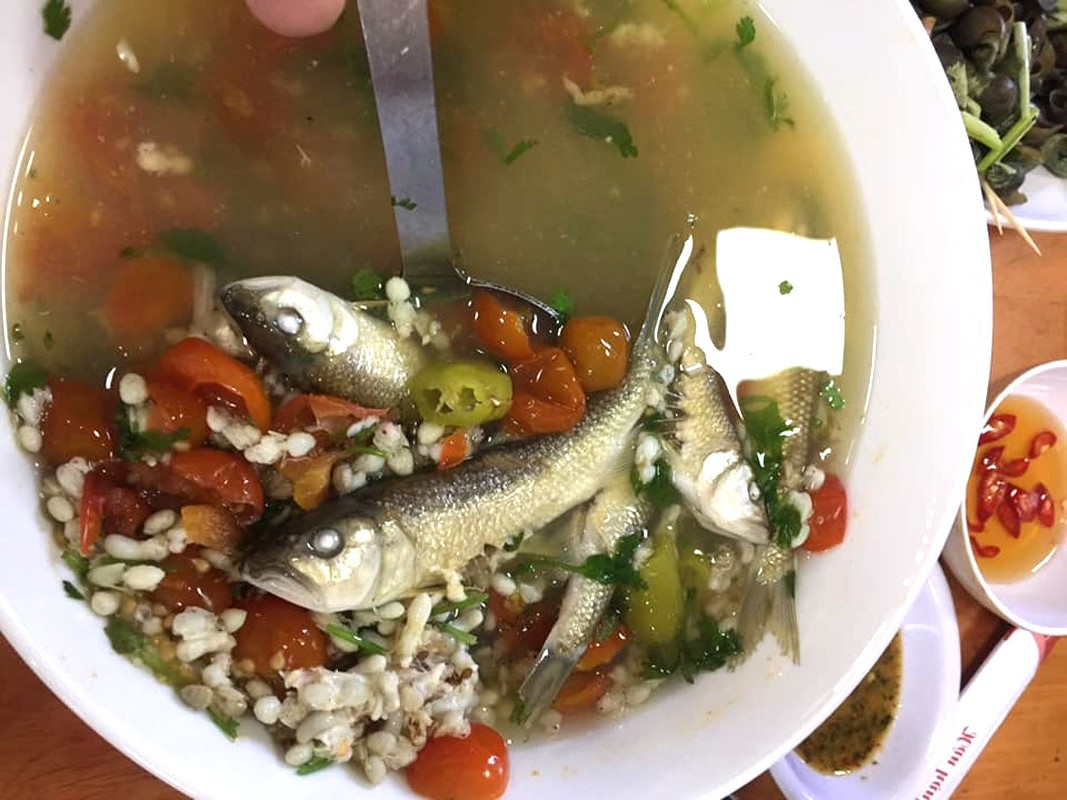 Snails with Rice (Cơm Bồi Minh Hóa)
Snails with Rice, originating from the ethnic people of Minh Hoa district, is a popular dish among locals in Quang Binh and neighboring areas. This dish is made with male snails, wild bitter eggplants, and sticky rice, which give it a distinct aroma and flavor that is simply delectable. To enjoy the most delicious and authentic version of this dish, you should definitely visit the Minh Hoa region!
Wild Boar Soup with Piper Lolot Leaves (Canh Heo Rừng Lá Lốt)
This dish is a tasty specialty of Quang Binh that locals are familiar with. It features flavorful wild boar meat, which is nutritious and beneficial to health as well. The preparation of this dish is unlike any other Vietnamese soup, as it uses simple and easy-to-find ingredients, yet the taste is exceptional. The soup has a sweet and refreshing flavor, and the aroma of pork is irresistible, making it difficult for anyone to resist indulging in it.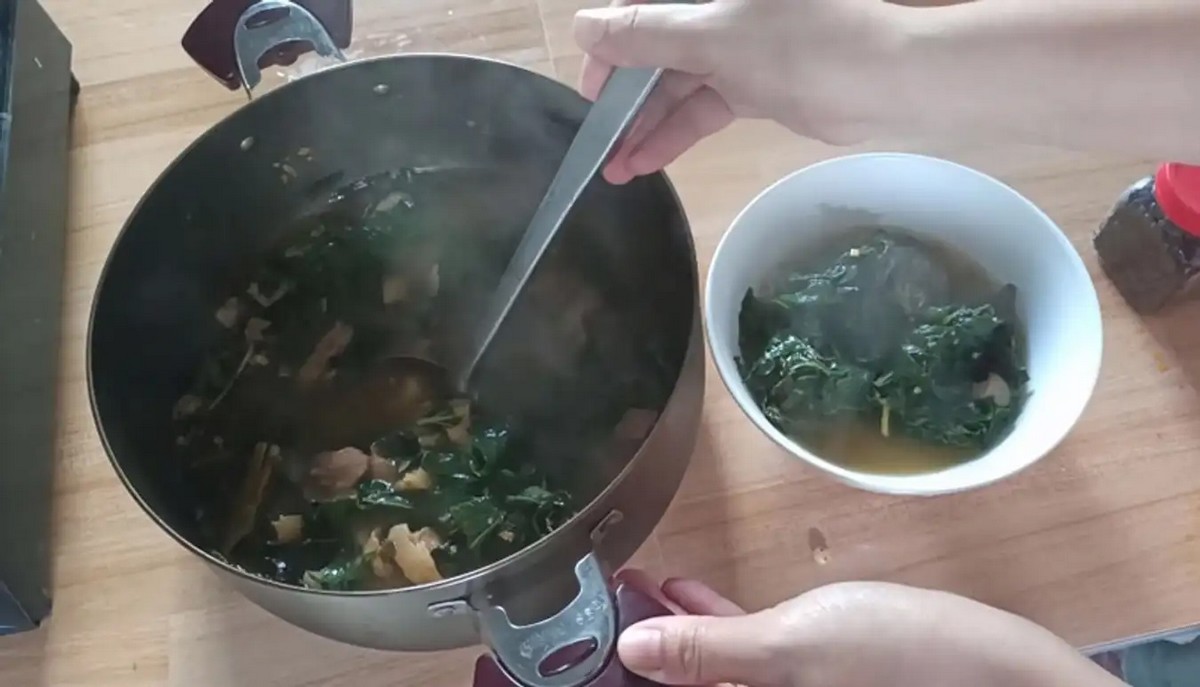 Dried Sweet Potato (Khoai Dẻo)
Originating from the tradition of storing food during the rainy season, dried sweet potatoes have become a signature dish of the Quang Binh region. After harvesting, the sweet potatoes are cleaned, sliced, boiled, and then dried to create delicious and chewy pieces.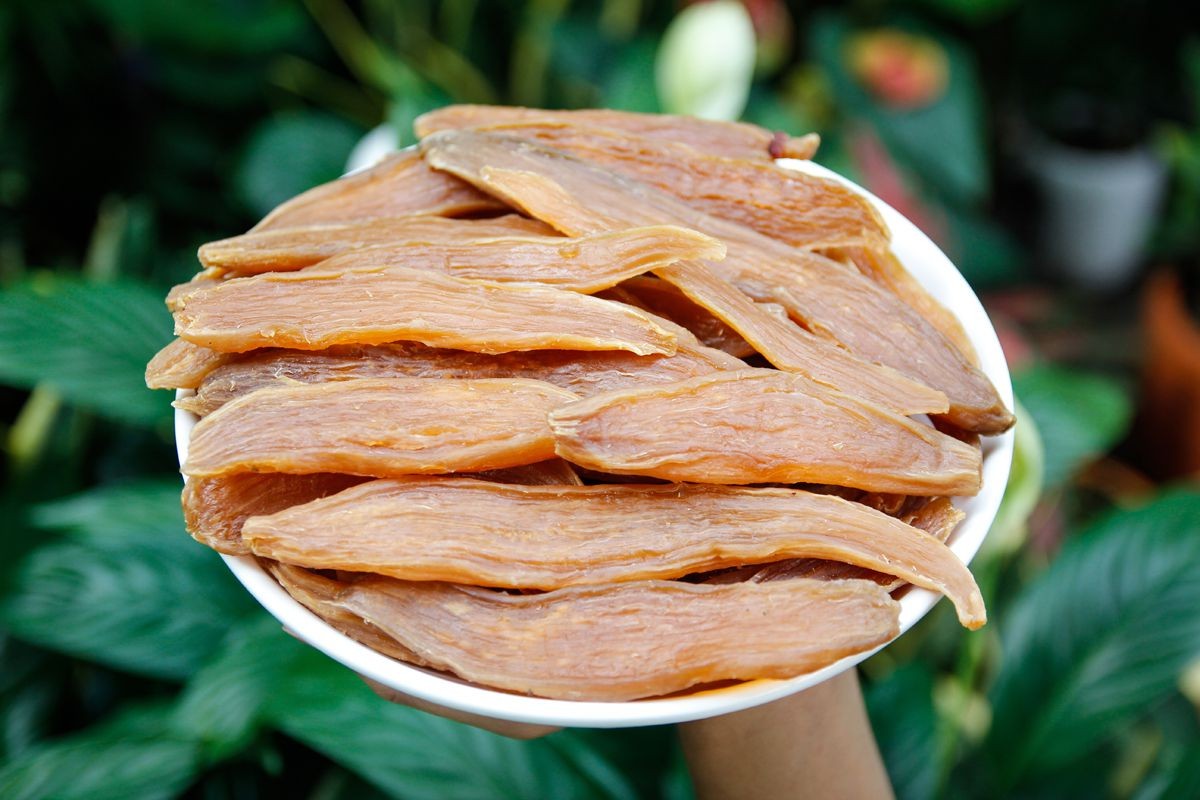 Although the process is simple, the dried sweet potatoes have a unique flavor that cannot be found anywhere else. This specialty is often chosen as a gift by many travelers for their friends and family upon returning from their trip.
---
The top 10 mouth-watering specialties in Quang Binh are definitely worth trying when you visit the area. Hopefully, these dishes will provide you with a perfect culinary experience. Bon appétit!
---
Tours related to Quang Binh